Best Guitar Amps Under $500 in 2023: Earth-Shattering Tones That Won't Break The Bank
Get the tone you want for reasonable outlay, with amplifiers from Boss, Marshall, Fender, Orange and more – all under $500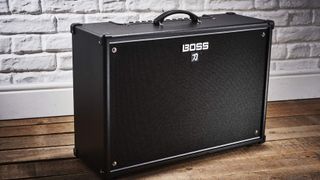 (Image credit: Boss)
A guitar amplifier is easily one of the most expensive outlays guitarists have, aside from guitars themselves. It's a pursuit that can get seriously out of hand, but you don't have to sink your entire savings into getting a great guitar tone. In fact, the best guitar amps under $500 can often compete with boutique amps that cost thousands of dollars.
There are great options at this price point for both solid-state and tube amps, so no matter which side of the fence you fall upon, your needs will be met here. Your amplifier is one of the core aspects of your guitar sound, so we've put together this guide to the best guitar amplifiers under $500 for players on a budget to achieve the sound in their head.
If you want to do a little more research, in addition to our product recommends we've included some buying advice at the bottom of the guide, too.
Best guitar amps under $500: Guitar Player's Choice
For pure bang for your buck, you can't go wrong with the Boss Katana MkII 2x12. It's got power on tap when you need to gig, as well as power attenuation options for playing at home and that's before you get into the plethora of amp tones and built-in effects.
If you're more of a traditionalist, the Fender Pro Jr IV SE offers all valve tones with plenty of vintage flavors thanks to its EL84 power tubes. Used by such luminaries as Jeff Beck and Eric Clapton, you'll be in great company with this on your backline.
Best guitar amps under $500: Product guide
Probably the most versatile amplifier on the planet
Specifications
Output:
100W, switchable to 50W, 0.5W
Effects:
Booster, Mod, FX, Delay, and Reverb each with 3 variations
Reasons to buy
+
Great tone selection
+
Huge amount of power
Reasons to avoid
-
Footswitch is extra
-
Not as rugged as some
The Boss Katana MkII 2x12 has topped many of the best guitar amp lists for good reason. It packs a myriad of amp tones from clean to high gain, realistically recreated with a full suite of Boss' studio-quality effects.
The clean tones are pristine and clear, reacting beautifully to single coils without a hint of thinness. Cranking the gain you get everything from a pleasing Plexi-style crunch to all-out metal distortion.
The ability to run five effects at once means you can craft a set of very specific sounds, saving them in four preset slots for instant recall. A line out for recording and a power amp input round out this adaptable amp's immense feature set.
A no-frills tube amp for pure tone hounds
Reasons to buy
+
Simple to use
+
Loud enough for gigging
Reasons to avoid
-
Won't do high gain
-
No power attenuation
The Fender Pro Jr IV SE is about as basic as they come, with just two knobs and a power switch. Don't let its simple façade fool you though, this is a serious tube amp with a lot of volume and tone on tap.
The Pro Jr IV SE is seriously loud, just as you get to '2' on the volume switch you'll get a harmonically rich tone that will fill any living room with ease. Around the halfway mark you'll find things start to break up for that gorgeous valve overdrive, and with the knob maxed, expect a huge midrange roar.
There's not much here regarding extra functionality and features, just a big tone in a small box. You'd think that would hold this amp back but in fact, it just lets you concentrate on actually playing your guitar.
A tonal powerhouse that's super easy to use
Specifications
Effects:
24 (5 simultaneously)
Reasons to buy
+
Amazing array of tones
+
Intuitive USB interface
Reasons to avoid
-
Footswitch sold separately
-
Loud for home practice
Providing players with a plethora of sounds and effects, the Marshall Code 50 is an impeccably versatile modeling amplifier. Developed alongside tone scientists Softube, the amp tones here are as close to the real deal as you can get.
All the classic Marshall tones are present and accounted for, with staples like the Super Lead, JCM800, and the JTM45 painstakingly recreated. It's not just British amps either, there are recreations of classic American amps too, ensuring you have all your bases covered.
The USB interface allows you to record these classic tones straight into your DAW, with 24 built-in effects for accentuating your sound. With everything from delay to modulation covered, this amp does a lot of different sounds extremely well.
A versatile tube combo that's fantastic value for money
Reasons to buy
+
Tube tone on a budget
+
Lovely sounding speaker
Reasons to avoid
-
Won't do high gain
-
It's heavy
Getting a 22-watt tube amp at this price hardly seems believable, but Bugera has really knocked it out of the park with the V22 Infinium. Packing a pair of EL84 power tubes with three 12AX7 preamp tubes you get a boutique tone on a budget.
The V22 Infinium offers two channels, clean and dirty, as well as two inputs for regular and bright voicings. The clean channel is clear and crisp whilst the dirty side benefits hugely from the presence control, really letting you push it into the sweet spot of tube breakup.
On the back panel, you've got an FX loop for running your time-based effects as well as an impedance switch for connecting to external cabinets. This means you can beef up the power whenever you need it, using the V22 as an amplifier head.
Outstanding sounds and features at an affordable price
Reasons to buy
+
Sounds bigger than it looks
+
Great variety of sounds
Reasons to avoid
-
Gets fizzy at high gain
-
Won't do bigger gigs
The Blackstar HT-1R MkII is a great-looking tube combo that offers a wide variety of sounds and features. Building on the popular MkI version, this amp offers a revised look and additional features for a more powerful performance.
The HT-1R sounds much bigger than you'd expect from a small combo, filling the room with sound. Although the gain tones get a little fizzy at higher settings, in the low to medium range you get a delicious sound for blues, gloriously full and punchy.
Blackstar's patented ISF feature gives you two different amplifier characteristics in one box, with American and British flavored tones available in the swoop of one knob. Combined with an emulated output for recording and MP3 line in, you get one versatile tube combo.
For those who want value for money classic British valve tone
Reasons to buy
+
Classic Vox tones
+
Usable at low volume
Reasons to avoid
-
Needs EQ tweaking
-
Panel gets hot
The original version of this amp featured a 1x10 layout but with this latest iteration, the Vox AC4C1 gets a 12-inch speaker. Removing the less usual preamp tubes for the more reliable 12AX7, this classic amp has been given a thoroughly modern makeover.
The classic Vox amp chime that the brand is so well known for is very apparent from the moment you switch the amp on. It's very trebly, which will require some dialing in but once you get there it's pure Top Boost tone heaven.
It's a fantastic-looking unit, giving you all that classic Vox aesthetic in a very portable package. An output on the back allows you to connect an external speaker and beef up the volume when you need to.
A powerful amplifier that's great for gigging
Reasons to buy
+
Versatile sounds
+
Powerful enough for big gigs
Reasons to avoid
-
Reverb requires tweaking
-
No headphone out
Peavey Bandit amps have long been famous for their reliability, with many owners reporting them lasting decades thanks to their outstanding build quality. This modern iteration feels just as rugged and reliable, as well as delivering a more modern feature set.
The clean channel is nice and neutral, taking various fuzz and drive pedals very well. The gain channel offers plenty of versatility too, with a voicing switch for classic, modern, and high gain taking care of any style you can throw at it.
Interestingly the onboard boost is on a rotary control rather than a switch, allowing you to dial in the perfect amount of extra juice. A power attenuation switch lets you drop the wattage to 50 or 25 percent, making it great for practicing at home.
8. Fender Mustang GTX 100
An all-encompassing modeling amp packed with features
Reasons to buy
+
Outstanding value for money
+
Great variety of tones
Reasons to avoid
-
UI not the most intuitive
-
Presets need tweaking
The Fender Mustang GTX100 offers players pretty much any amp tone they could want, from Twin Reverb to '59 Bassman. It's not just Fender tones either, there are Orange and Marshall emulations too.
The amp tones are very convincing, with the Twin Reverb emulation giving you loads of power and clarity. Once you get past the Fender stable of amps there are some great British-flavored drive tones and an AC30 emulation that is done really well.
You also get a whole suite of Fender-designed effects, from swirls of reverb and delay to pitch shifting, giving you plenty to get creative with. The stereo line out and FX loop give you a lot of scope for recording or integrating your existing pedalboard.
A versatile modeling amp with plenty of power for gigging
Reasons to buy
+
Supremely versatile
+
High-quality effects
Reasons to avoid
-
Only two effects at once
-
Needs app for deep editing
The Line 6 Catalyst 200 is a tempting option for players who want a wide variety of electric guitar tones. Widely credited as being the inventors of the modeling amp, Line 6's latest offering delivers incredible quality effects alongside its gorgeous amp sounds.
There are six amp models available from boutique cleans to a high gain sonic assault. The amp tones capture the response and feel of a valve amp really well, particularly on the Boutique amp setting, which we found incredibly addictive.
The effects suite comes from the HX range of Line 6's effects, delivering everything from guitar synth to swathes of reverb and delay. Two channels let you save your settings and you can dive much deeper with the included Catalyst Edit app.
A compact combo amp that's perfect for practice
Specifications
Effects:
Chorus, Flanger, Phaser, Delay, Reverb
Reasons to buy
+
Versatile tones
+
Incredibly convenient
Reasons to avoid
-
Not for gigging
-
App needed for deep editing
The Yamaha THR10IIW offers a powerful solution for practicing and recording at home. Its small size combined with a versatile suite of effects and connectivity options makes it a great number two amp for seasoned guitarists, or a way for new players to explore a variety of sounds.
The quality and range of the sounds present are really quite impressive and despite its small size, it delivers a low end you'd expect from a bigger cabinet. There are some wonderful edge-of-breakup sounds, as well as clean and high gain tones on offer here.
The USB out allows for direct recording and you get a high-quality suite of effects that include delay, reverb, and modulation. The built-in tuner helps make this a proper all-rounder, and saveable presets let you recall your favorite tones instantly.
11. Blackstar Silverline Standard
A digital modeling amp with tons of tonal choice
Specifications
Effects:
Delay, Modulation, Reverb
Reasons to buy
+
Lots of tone choice
+
Great looking
Reasons to avoid
-
Not the loudest
-
Footswitch not included
The Blackstar Silverline Standard gives plenty of tonal variety with six amplifier tones and a full complement of effects. Housed in a gorgeous silver cabinet, it's got enough power for gigs with great connectivity for home recording purposes.
The combination of six different amplifier tones with Blackstar's ISF feature really lets you capture a huge array of sounds. Whether you want an AC30-like chime or the heft and grunt of a 6L6-style amp, pretty much any tone is within grasp here.
20 watts offers plenty of power for competing with a heavy-handed drummer, but you'll probably need more for bigger gigs. The USB out for recording offers an excellent way to capture your ideas on the fly, making this amp a versatile companion.
Best guitar amps under $500: Buying advice
How to choose the best sub-$500 guitar amp for you
You can trust Guitar Player. Our expert reviewers spend hours testing and comparing guitar products so you can choose the best for you. Find out more about how we test.
When purchasing at this price point you'll have a lot of choices on your hands, so it's key to take a step back and think about what it is you need. First up, solid-state or tube? We're not going to tell you what's better, it's like a Strat versus a Les Paul – it all comes down to personal taste. However, a 120-watt tube amp will be a huge amount more expensive than its solid-state equivalent, so if volume is your goal, then the solid-state might be the way to go for the guitarist on a budget.
The feature set of the amp is also of critical importance. Are you planning on practicing or recording at home? Then power attenuation is key if you must have a tube amp, allowing you to get that sought-after tube tone at an acceptable volume.
Solid-state amps often have much more built-in, such as different amp models and effects, so if variety is the spice of your life you'll definitely need to consider this. Headphone-outs are pretty rare on tube amps, so silent practice is pretty much a no-go. They're much more readily available on solid-state amps however, alongside direct-outs for silent recording, another feature that might be useful if you have close neighbors or you don't want to annoy the family or wake up your youngest.
How heavy is too heavy?
Lastly, you'll have to think about weight. If you're going to be traveling to and from gigs and rehearsals, lugging that tube 2x12 around will get old quickly. Solid-state amps for the most part are pretty lightweight, which you'll be thankful for when you encounter three flights of narrow stairs at your local venue. That said, there is a great selection of small tube amps that will compete with higher wattage solid-state amps in terms of pure volume, and small tube combos are all the rage right now for touring musicians, where for the most part guitar amplifiers are mic'd up for live use.
Related buyer's guides
All the latest guitar news, interviews, lessons, reviews, deals and more, direct to your inbox!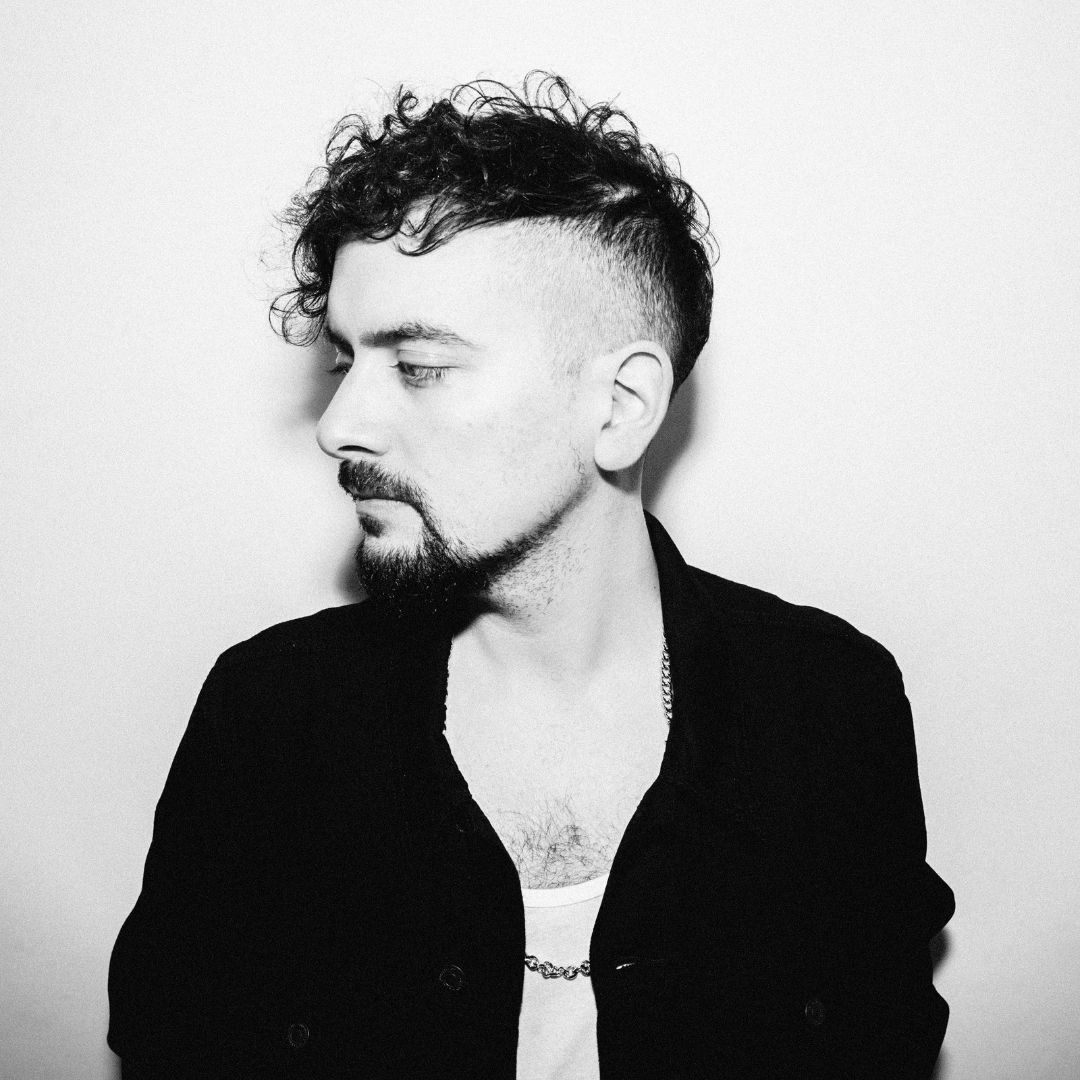 Matt is a Junior Deals Writer at Guitar Player and has been playing guitar as his main instrument for well over 20 years. He also plays drums, bass, and keys producing out of his home studio in Manchester, UK. He has previously worked for Dawsons Music, Northwest Guitars, and freelanced for various magazines and blogs, writing reviews, how-to's, and features. When he's not downloading the latest VSTs or justifying yet another guitar pedal purchase, you'll find him making music with Northern noise hounds JACKALS.