About Us | Contact Guitar Player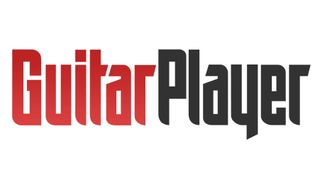 (Image credit: Future)
Guitar Player is the world's most comprehensive, trusted and insightful guitar publication for passionate guitarists and active musicians of all ages.
Every style is covered, including rock, blues, metal, and jazz. Plus, get exclusive monthly features such as interviews with the best guitar players in the world.
Get in contact with Guitar Player
Christopher Scapelliti (Editor-in-Chief) - chris.scapelliti@futurenet.com
Michael Astley-Brown (Digital Editor-in-Chief) - michael.astley-brown@futurenet.com
Jackson Maxwell (Online and Social Media Managing Editor) -jackson.maxwell@futurenet.com
Subscriptions
Renewals/Questions: help@mymagazine.co.uk
New Orders: help@magazinesdirect.com
Phone: 800-289-9839
Mail: Guitar Player Subscriptions
P.O. Box 2029, Langhorne, PA 19047
Advertising contacts
Jon Brudner (Director of US Music Sales) - jonathan.brudner@futurenet.com
Jason Perl (Ad Director) - jason.perl@futurenet.com
Mari Deetz (Ad Director) - mari.deetz@futurenet.com
Khephren Spigner (Account Executive) - khephren.spigner@futurenet.com
Code of Conduct
Guitar World is a member of the Independent Press Standards Organisation (which regulates the UK's magazine and newspaper industry). We abide by the Editors' Code of Practice and are committed to upholding the highest standards of journalism. If you think that we have not met those standards and want to make a complaint please contact chris.scapelliti@futurenet.com. If we are unable to resolve your complaint, or if you would like more information about IPSO or the Editors' Code, contact IPSO on 0300 123 2220 or visit www.ipso.co.uk.
Get the latest news, reviews and product advice straight to your inbox.
Thank you for signing up to The Pick. You will receive a verification email shortly.
There was a problem. Please refresh the page and try again.