Best Guitar Straps 2023: Comfort And Support For Electric, Acoustic And Bass Guitars
Make sure your guitar is secure when you step up to the stage with the best guitar straps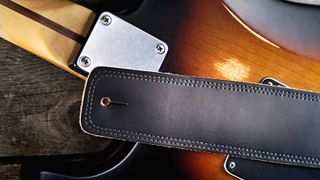 (Image credit: Future)
Okay, so shopping for a guitar strap isn't quite as exciting as getting a new pedal or upgrading your amp, but having one of the best guitar straps will make your experience of playing the guitar much better.
You might be stepping onto the stage for the first time and need something more secure, or you're just bored with that plain black nylon strap that came with your instrument when you purchased it.
Whichever it is, the best guitar straps not only ensure that your practice and performance are more comfortable, but they also become an extension of your own guitar playing style, allowing you to lend a personal touch to you and your guitar's persona.
Best guitar straps: Guitar Player's choice
The Fender Ball Glove Leather Strap takes the top spot for us, thanks to its super durable build quality and its classy, understated look. It's wide and so feels super comfortable, even with a bass guitar or heavier Les Paul-style electric guitar, and the soft suede underside ensures it doesn't slip either.
If you're on a budget, you can't go wrong with the Ernie Ball Polypro range of guitar straps. Coming in a huge array of colors, these simple yet durable straps have a unique construction that ensures the color doesn't bleed and that the strap doesn't stretch.
Best guitar straps: product guide
1. Fender Ball Glove Leather Strap
A premium leather strap at a brilliant price
Specifications
Material:
Baseball glove leather, suede
Reasons to buy
+
Great quality leather
+
Comfortable on the shoulder
+
Understated looks
The Fender Ball Glove Leather Strap is made from the same type of leather as baseball gloves, hence the name. It's not just a marketing spiel though, there's a reason this guitar strap is made from the same materials pro baseball players use.
The leather used in the Fender Ball Glove Strap is not only incredibly tough but it's also lightweight. This means it will put up with plenty of abuse on the road, whilst simultaneously not adding to the overall weight of your instrument.
It looks great too, with a subtle appearance that's classy without taking the shine away from your instrument. The contrast stitching helps it stand out from your typical black guitar strap, and the suede underside feels nice and soft, serving the dual purpose of comfort whilst preventing the strap from sliding over your clothing.
2. Ernie Ball Polypro Strap
A brilliant budget option with plenty of color choice
Reasons to buy
+
Incredible value for money
+
Durable material
+
Huge range of color options
Ernie Ball's Polypro Strap has become a staple of the guitar world thanks to its low cost and huge range of colors. Despite the simplicity at the core of its design ethos, guitar legends like John Mayer, Eric Clapton and John Frusciante have all been spotted using these straps.
Made from polypropylene, this inexpensive material is lightweight but extremely strong. The risk of stretching is near zero thanks to the webbed construction, which also makes it incredibly long-lasting. We've had one of these around the house for well over ten years and it's still going strong!
The other great thing about the Ernie Ball Polypro is the huge range of colors available. Want to color match your Catalina Green guitar? There's a strap for that. Maybe you just want to show your support with a rainbow colored-strap – whichever it is, the huge choice available with the Polypro just adds to its overall flexibility.
3. D'Addario Joe Satriani Signature Strap
A distinctive looking strap with an ingenious locking system
Reasons to buy
+
Locking system holds securely
+
Stand out looks
+
Comfortable nylon construction
The D'Addario Joe Satriani Signature Strap is constructed to Joe's exact specifications, whilst also featuring an artwork design by the man himself. You don't have to be a shred fan to enjoy it though, it's hugely popular with guitarists of all kinds thanks to its ingenious locking system.
The patented 'Planet Lock' system does away with the need for strap locks by simply locking onto your existing strap pins. Eliminating the need to change any hardware on your guitar in exchange for a totally secure connection between your strap and your instrument makes for one alluring proposition.
Although it's made from tubular nylon, these straps don't look cheap at all and feel really comfortable on your shoulder. The 50mm width is plenty for heavier guitars like a Les Paul, and thanks to the locking system you won't feel averse to chucking expensive instruments around on stage!
4. DiMarzio ClipLock Strap
A hard-wearing guitar strap complete with its own strap lock system
Reasons to buy
+
Excellent locking system
+
Durable seatbelt material
+
Range of color and length options
Used by Steve Vai, Andy Timmons, and John Petrucci, the DiMarzio ClipLock is an all-in-one strap and strap lock system. There are a variety of color options to let you match the color of your guitar or stage outfit with this ingenious strap.
The ClipLock strap comes with two brass bushings and some extra long screws to modify your existing strap buttons. This clever system allows you to attach the ClipLocks, which are attached via heavy-duty clips to the strap itself.
Made from the same material as a car seatbelt, you can rest assured that this strap will put up with plenty of abuse. The quick release and attachment system means you can set it up on multiple guitars too, quickly changing from one to another with minimal fuss.
5. PRS Signature Leather Strap
A premium quality strap with the beauty to match any PRS guitar
Reasons to buy
+
Comfortable feel
+
Extra wide for heavy guitars
+
Gorgeous, subtle looks
If you're all about the good life, then the PRS Signature Leather Strap is the one for you. Just like the guitars PRS makes, this strap offers a fantastic look and premium feel. Debossed with a subtle PRS logo, its subtle look means it'll fit in with a variety of guitars.
The leather construction makes it extremely stable and it's a tapered design that's wide in the right places. The closer it gets to your shoulder, the wider it gets, making it easy to attach and comfortable to wear for long periods.
Its thick padded construction assists with the comfort, making it perfect for heavy guitars. The holes for the strap pins are very small, so while you might struggle to get it on, once it's done you know it'll stay there.
6. Levy's Hemp Vegan Strap
The perfect strap for the environmentally-conscious musician
Reasons to buy
+
Environmentally friendly material
+
Comfortable feel
+
Distinctive looking cork ends
If you're the kind of musician who likes to watch their contribution to the environment then the Levy's Hemp Vegan Strap makes for a great choice. Factor in the comfortable width and soft feel of this strap and you've got something that's more than able to compete with any other strap.
This strap is made from Hemp, an environmentally friendly material that grows without pesticides and herbicides and captures carbon dioxide emissions. The ends are made from two-layer natural cork, providing a durable and secure fitting to your instrument.
Available in a variety of designs, the natural look and feel of this strap means they pair really well with acoustic guitars. The silver metal slide allows you to adjust anywhere from 94 to 157cm, making it great for a variety of instruments.
7. Jim Dunlop Jimi Hendrix Festival Strap
A great-looking strap that's not just for Hendrix lovers
Reasons to buy
+
Period-correct looks
+
Non-slip underside
+
Long adjustable length
Reasons to avoid
-
You're not a Hendrix fan
Designed to be completely faithful to the strap Hendrix wore at his famous Woodstock '69 performance, this strap looks and feels the part. If you're a Hendrix fan you'll definitely love this, but there is still lots for any kind of guitarist to enjoy with this strap.
The embroidered design has been painstakingly recreated to exactly match the same one Hendrix wore during that timeless Woodstock performance. It looks fantastic as well as feeling soft and luxurious. The soft underside provides a grippy feel on your clothing too so your instrument won't move around too much.
It's got a long adjustable length that will fit on a wide variety of instruments, whether you like your guitar around your knees or high up like the man himself. The 50mm width makes it nice and comfortable on your shoulder too, perfect for those extended jam sessions.
8. Gibson Lightning Bolt Strap
A distinctive looking strap perfect for any rock and roller
Reasons to buy
+
Outstanding value
+
Great adjustable length
+
Durable material
The Gibson Lightning Bolt Strap stands out from the competition thanks to that distinctive lightning bolt that runs down the front. Being a proper Gibson product at a reasonable price doesn't hurt its standing either!
Made from durable nylon material, this strap moves easily over your clothing, perfect if you want to try a guitar spin – just don't forget your strap locks! The construction makes sure that this strap will put up with plenty of abuse and last you years.
Leather tips attach to your guitar securely, emblazoned with the iconic Gibson logo. A heavy-duty buckle provides the adjustability, feeling absolutely rock solid. The width is comfortable and at this price, there's little you can complain about.
A premium quality, rustic-looking strap that's perfect for acoustic guitar players
Reasons to buy
+
Stunning looks
+
Durable construction quality
+
Comfortable width
The Taylor Element Strap is a premium distressed leather construction that's great for matching the rustic aesthetic of a traditional acoustic guitar. Combining the quality craftsmanship Taylor is renowned for with top-notch materials, this is a guitar strap for those who like things exceptional.
Featuring a multi-layered dark brown coloring, the pre-distressed look gives it an aged aesthetic that's perfect for matching vintage instruments. The construction is very stiff, so will take a little time to adjust to the contours of your body, but once you've broken it in you'll hardly feel it's there.
The tapered width makes it nice and comfortable, even when paired with a heavy Les Paul-style guitar. The balance of comfort and support makes those long playing sessions or shows an absolute breeze.
10. Fender Monogrammed Strap
An iconic Fender strap available at a great price
Reasons to buy
+
Iconic looks
+
Long adjustable length
+
Excellent value for money
The Fender Monogrammed Strap is one of the California outfit's most popular offerings, and you might well have seen it adorning many of your favorite guitar players. The excellent design in conjunction with great construction quality makes this strap one of the best out there.
It's made from Polyester, which provides a nice balance between nylon and leather straps, gripping your clothing but not too tight. It's very adjustable too, fitting pretty much any length you could want – so it's great for bassists and guitarists alike.
The iconic monogrammed look of alternating headstocks and the Fender logo makes this a must-have for any Fender-lover. It comes in a variety of colors too, perfect for matching with your Candy Apple Red Strat or 3 Color Sunburst Tele.
Best guitar straps: buying advice
If you're looking to purchase the best guitar strap then you're in the right place! There's a vast array of straps out there so we've put together some buying advice to enable you to purchase the strap best suited to your needs.
Length And Width
You can trust Guitar Player. Our expert reviewers spend hours testing and comparing guitar products so you can choose the best for you. Find out more about how we test.
The two most important factors to consider when buying a strap are length and width. Length dictates how high your guitar will be when you're standing, whilst width will determine how comfortable it feels on your shoulder. If you're the kind of player that likes to wear their guitar low, a la Jimmy Page, or you want it a little higher in the vein of BB King, then pay close attention to the length of the strap.
When dealing with nylon or webbed straps, they tend to have a lot of adjustment length in them by default. This means you can often wear them super low if that's what you're into. Leather straps on the other hand usually rely on notches for their adjustment, meaning some of them won't have quite as much adjustment in them as a nylon or webbed guitar strap.
As most modern guitar straps tend to have a decent amount of adjustment in them, it's the width that really separates the good from the bad. The wider the strap, the more comfortable it's likely to be because the weight of the guitar is spread across your shoulder. If you play a heavy guitar like a Les Paul, or a bass guitar, then a wide strap is a must. Even players of lighter guitars like the Stratocaster will still benefit from a wider strap.
Material
At the more budget end of the scale you'll likely find straps made of polyester, nylon, and other man-made materials. While these materials do a perfectly good job of holding up your pride and joy, they often don't look or feel as nice as leather straps. Synthetic materials can often be slippy on your clothing, which for some players is not a desirable attribute.
Leather, on the other hand, feels and looks more premium. Lots of them come with suede undersides that prevent any slippage, but the caveat is that leather straps are significantly more expensive. You'll have to weigh up the cost versus comfort benefit to make a decision with this one. You can also get vegan leather straps that accurately imitate the luxury of leather, whilst being completely cruelty-free.
Related buyer's guides
All the latest guitar news, interviews, lessons, reviews, deals and more, direct to your inbox!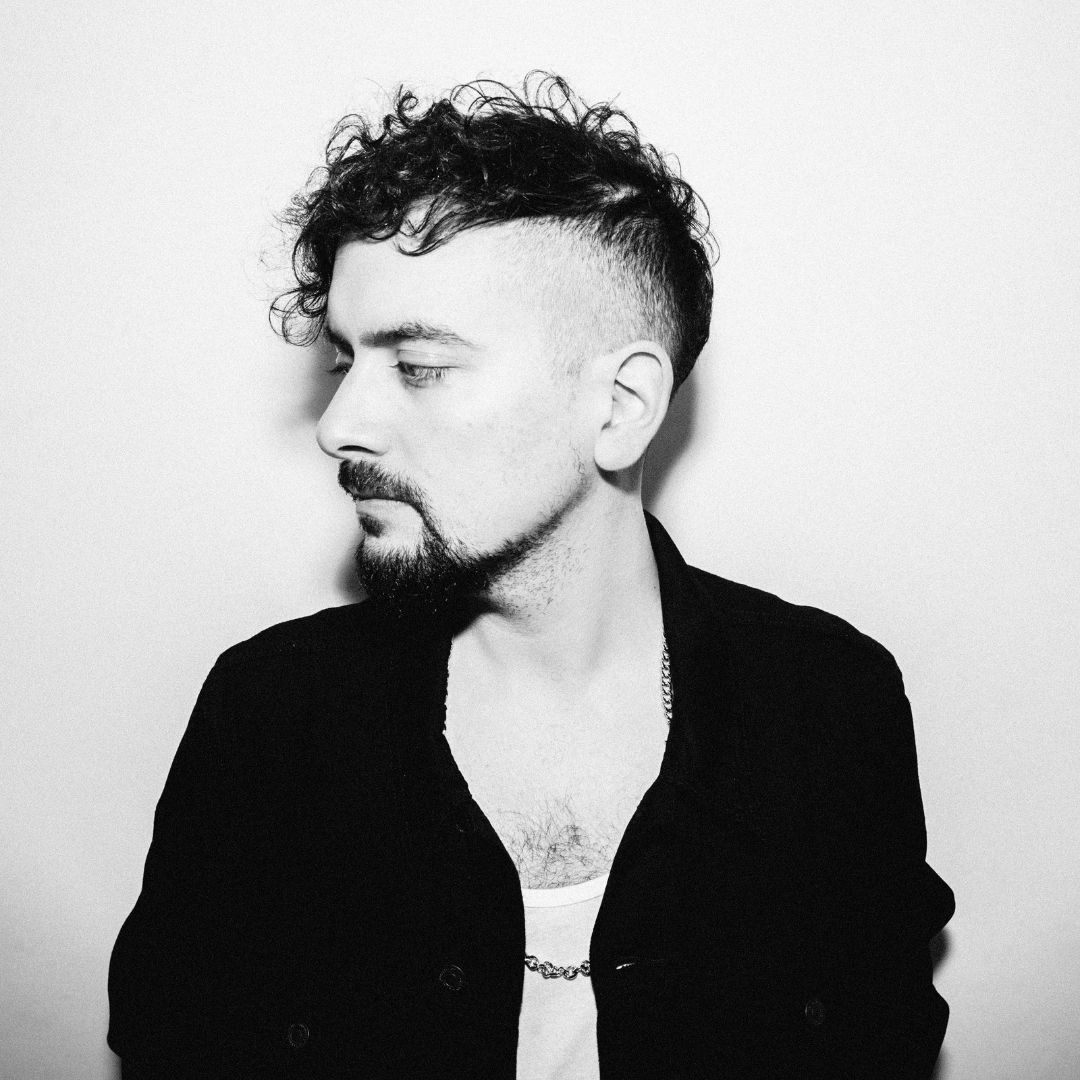 Matt is a Junior Deals Writer at Guitar Player and has been playing guitar as his main instrument for well over 20 years. He also plays drums, bass, and keys producing out of his home studio in Manchester, UK. He has previously worked for Dawsons Music, Northwest Guitars, and freelanced for various magazines and blogs, writing reviews, how-to's, and features. When he's not downloading the latest VSTs or justifying yet another guitar pedal purchase, you'll find him making music with Northern noise hounds JACKALS.