Best Bass Guitars Under $500/£500 2023: Brilliant Budget Basses For Every Kind Of Player
Get low with our picks of the best bass guitars under £500/$500 from Squier, Epiphone, Yamaha, and more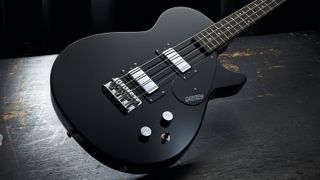 (Image credit: Future)
Whether you're looking for a backup to your main bass, something to record at home with, or you're making your first foray into the instrument, the best bass guitars under $500/£500 will ensure you have the proper platform to play on. Covering everything from vintage-inspired vibe machines right through to modern, methodical tone monsters, every one of these brilliant bass guitars will inspire repeat playing, delivering the instrument's signature low-end heft with aplomb.
The bass guitar underpins every great recording ever made, and although it's not always immediately obvious to our ears what the bass guitar is doing, take it away and you'd soon miss it. Despite often being overlooked in favor of the flashier electric guitar, no band is complete without a bass guitar in the mix.
The thing is, nowadays you don't have to spend loads to get yourself a great bass guitar thanks to some high-quality offerings from all the major brands aimed solely at both budget-conscious and beginner players. However, there are so many choices that it's quite easy to get option paralysis, so we've done the heavy lifting for you in selecting the best budget bass guitars around.
If you're a beginner and would like to learn more about the bass guitar before you purchase, then head to the buying advice section at the end of this article. Otherwise, keep scrolling to see our top picks.
Best bass guitars under $500/£500: Our top picks
The sound of the Precision Bass (aka the P bass) is quite literally the sound of modern music, so it's no surprise to find one occupying our top spot here. The Squier Classic Vibe 60s Precision Bass has all the growl and punch of the legendary model it's based upon, without the hefty price tag. More than holding its own with bass guitars twice the price, this budget-conscious bass is simply outstanding value for money.
Combining a vintage vibe with an aggressive sound, the Epiphone EB-3 bass both looks and sounds the part. The original Gibson model was made famous by bass legends like John Entwistle and Jack Bruce, so you're treading hallowed ground with one of these. Don't let the budget price tag put you off either, this thing hits hard when you plug it in.
Best bass guitars under $500/£500: Product guide
1. Squier Classic Vibe 60s Precision Bass
The best all-rounder bass guitar for players on a budget
Specifications
Pickups:
Fender Alnico Single Split-Coil
Controls:
1 x master volume, 1 x master tone
Bridge:
4-saddle Vintage-style
Fingerboard:
Indian Laurel
Reasons to buy
+
Classic P Bass growl
+
Lovely playing neck
+
Incredible value for money
Reasons to avoid
-
Lacking vintage neck profile
The Squier Classic Vibe 60s Precision Bass is inspired by one of the most popular bass guitars in the whole of modern music. Designed to give players a classic bass tone for less, this guitar is simply phenomenal value for money.
The sound of this bass is very much that of a classic P-Bass, with plenty of growl and warmth that sits perfectly in a mix or with a band. It's got a lovely full tone that will please many a vintage tone seeker, and plenty of modern players too. It's single pickup means it's easy to dial in a great sound with minimal messing around.
The neck is a joy to play on thanks to the Fender 'C' profile and although it's not the same width as an actual vintage P-Bass thanks to the slightly narrower nut width, we still absolutely loved the way it felt in our hands. For the money, it's hard to look past this as a do-it-all-budget bass guitar.
A legendary bass guitar design that's excellent value for money
Specifications
Pickups:
Sidewinder Humbucker, NYT Bass Mini Humbucker
Controls:
2 x volume, 2 x tone
Tuners:
Chrome with Clover buttons
Reasons to buy
+
In-your-face bass tone
+
Brilliant playability
+
Excellent price point
Reasons to avoid
-
You're not into vintage tones
Building on a legacy of legendary bass players, the Epiphone EB-3 makes a few changes to Gibson's classic bass guitar formula to make it accessible for everyone. Based on the guitar played by John Entwistle and Jack Bruce, the quality of this bass far outweighs its price tag.
As soon as you plug it in and play you get a ballsy bass tone that's solid and fat. Select the neck pickup for warmth and roundness, whilst the bridge pickup offers that clanky, treble-heavy tone that cuts through amazingly. The tone controls are super versatile too, so when you take into account different playstyles you've got a lot of combinations at your fingertips.
The set-in neck feels fantastic to play on, offering a platform that's comfortable and stable, with a resonance that goes all through the instrument thanks to its all Mahogany design. Although the original Gibson was a short-scale instrument, the 34" scale here definitely benefits the rock bass player with its well-defined voice.
An ultra-modern bass guitar that's incredibly comfortable to play
Specifications
Pickups:
2x PowerSpan Dual Coil Humbucker
Controls:
1 x master volume, 1 x balance, 3-band Active EQ, 3-way power tap switch
Neck:
5-Piece Maple/Walnut
Reasons to buy
+
Powerful active electronics
+
Awesome choice of finishes
+
Super comfortable neck feel
Reasons to avoid
-
Might be too 'metal' for some
Considering what's on offer here it's kind of amazing that the Ibanez SR300E doesn't cost more than $500/£500. With its dual humbuckers, active electronics, and awesome range of colorful finishes, this bass guitar has looks and sound that belie its price tag.
With its twin humbucker configuration and active, three-band EQ you've got some powerful options for sculpting a great bass sound, be it round and warm or treble heavy and clanky. It'll do pretty much any style you can think of, despite its distinctly 'metal' looks. The active electronics give it amazing power and clarity too.
The neck is ultra-thin and playable, a feature of most Ibanez guitars. The body is also incredibly slim too, and the overall feel of this bass is so lightweight that it will surprise you when you first pick it up, and your back and shoulders will thank you on those longer sets.
4. Gretsch G2220 Junior Jet Bass II
A player-friendly bass guitar that offers something different
Specifications
Pickups:
2x Mini Bass Single-coil
Controls:
1 x master volume, 1 x master tone
Bridge:
4-Saddle Standard
Reasons to buy
+
A no-nonsense bass
+
Unique looks
+
Very playable short scale
Reasons to avoid
-
Somewhat limited tonally
There aren't many Gretsch bass guitars knocking around, but the Gretsch G2220 Junior Jet Bass II stands on its own for a variety of reasons. Combing simple, easy-to-use functionality with standout looks and a playable scale length, this is a super bass for the money.
Featuring a pair of very articulate pickups, the G2220 is great for bassists of the rock or soul persuasion thanks to its warm tone that's lovely and smooth. As you'd expect the neck pickup delivers this warmth, whilst the bridge pickup offers clarity. It's not as powerful sounding as some on this list, but it's certainly got variety thanks to the tone control
The short scale makes it eminently playable, whilst never feeling cramped on the fingerboard. You'll be flying up and down the neck in no time with this bass thanks to the reduced string tension which benefits both pick and fingerstyle players.
Get your hands on McCartney's not-so-secret weapon for less
Specifications
Pickups:
2x Höfner Ignition Staple humbuckers
Controls:
2 x volume, rhythm/solo switch, bass switch, treble switch
Bridge:
Hofner Fretted with Trapeze tailpiece
Body:
Spruce top with flamed maple back and sides
Reasons to buy
+
Amazing playability
+
Mid-range clarity
+
Versatile range of sounds
The Hofner Ignition Bass may be synonymous with a certain Beatle, but spend some time with it and you'll find this is an incredibly versatile instrument. As used by Kevin Parker for some of those incredible Tame Impala basslines, this is a unique bass guitar that can cover a lot of sonic ground.
It pairs well with effects pedals, so whether you like psychedelic rock, shoegaze, or even doom metal, this bass can handle it all. It stands out in the mix thanks to its mid-clarity and is equally adept at dealing with aggressive bass tones as it does the warm and round kind. Despite the hollow body construction, it's very articulate and direct sounding.
Despite its vintage styling, the Hofner Ignition Bass is a modern classic for many reasons. The scale makes it brilliantly playable, suiting a wide variety of players from beginners to experts. You can always whack some flatwound bass strings on it for those classic Beatles tones as well.
6. Sterling by Music Man StingRay RAY5
Without a doubt the best 5-string bass guitar under $500/£500
Specifications
Pickups:
Sterling by Music Man Humbucker
Controls:
1 x master volume, 2-band active preamp
Reasons to buy
+
Sounds like the real deal
+
Brilliant build quality
+
Really playable
The full-fat Music Man StringRay is a mainstay of the modern bass guitar world, and the Sterling by Music Man StringRay RAY5 comes astonishingly close to replicating the sound and feel of its much more expensive bigger brother.
It's an impressive-sounding bass capable of going from warm and round straight through to treble-heavy clank with just a movement of your picking hand. The two-band EQ is missing a mid-control, but you can still get a massive array of sounds out of this bass guitar.
Despite needing a wider neck to accommodate the extra string, everything still feels very playable. We got used to it pretty quickly, with the nut width providing great playability and comfort. It's a rounded 'D' neck profile, so it feels nice and fast with a variety of playing styles and techniques.
7. Squier Classic Vibe 70s Jazz Bass
A bright-sounding bass guitar for players on a budget
Specifications
Pickups:
2x Fender Alnico Single-coil
Controls:
2 x volume, 1 x master tone
Bridge:
4-saddle Vintage-style
Reasons to buy
+
Brilliant value for money bass
+
Excellent range of tones
+
Top-tier build quality
Fender's Classic Vibe series is highly lauded by bassists and guitarists alike, and the Squier Classic Vibe 70s Jazz Bass is a phenomenal guitar for the money. Carrying all the spirit of its famous and much more expensive older sibling, this bass guitar gives you a great tone without costing an arm and a leg.
The sound of a Jazz Bass is pure, rich midrange and this bass has it in spades. It's perfect for slap and fingerstyle, offering a versatile tone that will find favor with any bass guitar player. The two single coil pickup configuration means you'll be able to find a tone that sits well in any mix, no matter the style.
The neck width is really thin, a feature of most Jazz Basses that makes it super comfortable to play, especially if you're a player with smaller hands. It looks stunning too thanks to those black block inlays on the maple fretboard.
A striking-looking bass guitar that punches well above its weight
Specifications
Pickups:
1x Dynamix P Split Single-coil, 1x Dynamix J Single-coil
Controls:
1 x stacked Volume/Balancer, 1 x stacked Treble/Bass Boost/Cut
Reasons to buy
+
Incredible value for money
+
Lovely neck feel
+
Powerful bass tones
Reasons to avoid
-
Might be too simple for some
The Ibanez Talman TMB100 is an older design that's been reintroduced by the giant Japanese guitar maker. Mixing retro looks with modern design ethos it'll certainly turn some heads with its retro styling, and it won't leave your wallet feeling that much lighter either.
Thanks to its versatile P/J pickup configuration, you can get your hands on a lot of tones with the Talman bass. The stacked tone controls offer a volume/balance and bass/treble, so dialing in warm and round sounds to play with a pick, or something more treble-heavy when the need to slap takes hold is a breeze.
The 20-fret neck is very comfortable and we got up to speed with it very quickly. This bass guitar is constructed with a very no-frills approach but all the hardware feels solid and we could easily see ourselves playing shows with it.
9. Epiphone Thunderbird E1
The perfect budget bass for players who want to look and sound the part
Specifications
Pickups:
2x 2-TB Plus Humbucker
Controls:
2 x volume, 1 x master tone
Reasons to buy
+
Head turning looks
+
Powerful rock tones
+
Fantastic neck
Reasons to avoid
-
Hard to find a gig bag for it
The Epiphone Thunderbird E1 is an eye-catching bass that's excellent value for money. If you want the look and sound of a proper Gibson bass but don't want to drop thousands on one, you could do a lot worse than this brilliant bit of kit.
The humbuckers offer powerful tones that are geared towards rock and heavier styles of music. It's a dark-sounding bass guitar and has a lovely growl to it that's just as aggressive as that body shape. It just begs to be slung low and played with attitude, and it certainly excels at delivering the sound to match.
The neck is probably one of the most comfortable we've played, with the SlimTaper profile providing an excellent platform for fast bass licks and easy movement around the fretboard. The only negative here is the lack of gig bags that will fit it, but who cares when it looks this good?
A fantastic budget bass guitar perfect for beginners
Specifications
Pickups:
1x Ceramic Split Single-coil, 1x Ceramic Single-coil
Controls:
2 x volume, 1 x master tone
Reasons to buy
+
Incredible value for money
+
Rock solid build quality
+
Versatile pickups
It's the cheapest in the TRBX range, but the Yamaha TRBX174 certainly doesn't disappoint if you're looking for a great bass guitar on a budget. Despite its low cost, once you give this a setup and some decent strings, you might be surprised at just how well it plays.
The ceramic pickups are in the versatile P/J format so you've got plenty of options for tones at your fingertips. The sound of these pickups is very articulate, so it's capable of a variety of sounds from rock and blues to pop and funk. It's a great choice for beginner bass players, or those looking for a solid, low-cost backup to their main guitar.
The neck is super comfortable, very much in P Bass territory with some heft to it. It might not be the best for those with small hands or for very young players, but for the majority of four-stringers out there it does a brilliant job for relatively little money.
Best bass guitars under $500/£500: Buying advice
When was the bass guitar invented?
The first instance of an electric bass guitar as we know it today was way back in the 1930s, when Paul Turtmarc of Audiovox made his 'Model 736 Bass Fiddle, which had frets, a pickup, four strings, and was designed to be played horizontally. Very few of these were made, but it paved the way for the most famous bass guitar of all time to arrive.
In the 1950s Leo Fender and George Fullerton created the now iconic Precision Bass, which was revolutionary and helped change the face of music. Far lighter than the cumbersome double bass that preceded it, it was easy to transport, could be amplified with comparatively little feedback, and had frets that allowed guitarists to more easily make the jump across to the instrument.
Is bass guitar easy to learn?
In some respects, it is easier than the guitar but in others, it is more difficult. A bass guitar typically has two fewer strings than its six-string counterpart and while it initially seems like that would be easier to learn, these bass guitar strings are far thicker and more difficult to manipulate than those you'd find on an electric guitar. A bass guitar will also feel much larger than an electric which can be disconcerting, particularly to younger players and those with smaller dimensions.
Bass guitars typically don't play chords and learning single-note riffing can be a lot easier when you're first starting, as opposed to the awkward chord shapes guitar players have to learn. We'd say the bass isn't necessarily easier or harder to learn than the electric guitar, rather they both have their quirks and difficulties you'll need to overcome to learn to play them to a high standard.
Do bass guitars need amps?
Yes, electric bass guitars need an amplifier. Playing an electric bass guitar without a bass amp will not result in an inspiring sound so if you're picking up your first bass guitar, you will need a bass guitar amp to go with it. This is because the lower in pitch a sound is, the more it needs to push the air to be heard. Due to this, you'll often see bass guitarists with massive amplifier cabinets at live music venues to ensure enough sound that everyone can hear them.
Can you use a guitar amp for bass?
We would advise against doing this. Although some guitar amps may be able to cope, a bass guitar outputs a lot more low-end information than an electric guitar, and your guitar amp speaker will not thank you for playing a bass guitar through it. Doing this can damage the speaker of your amplifier, resulting in a broken amp that'll need to be repaired or in some cases, replaced entirely.
Can you use guitar pedals for bass?
Yes, you can use guitar pedals for bass. Bass guitar pedals are designed with the lower frequencies of a bass guitar in mind, but you won't damage a guitar pedal by playing a bass through it. Many bass guitar players use guitar-specific effects and vice versa, so mixing and matching these is fine.
Related buyer's guides
You can trust Guitar Player. Our expert reviewers spend hours testing and comparing guitar products so you can choose the best for you. Find out more about how we test.
All the latest guitar news, interviews, lessons, reviews, deals and more, direct to your inbox!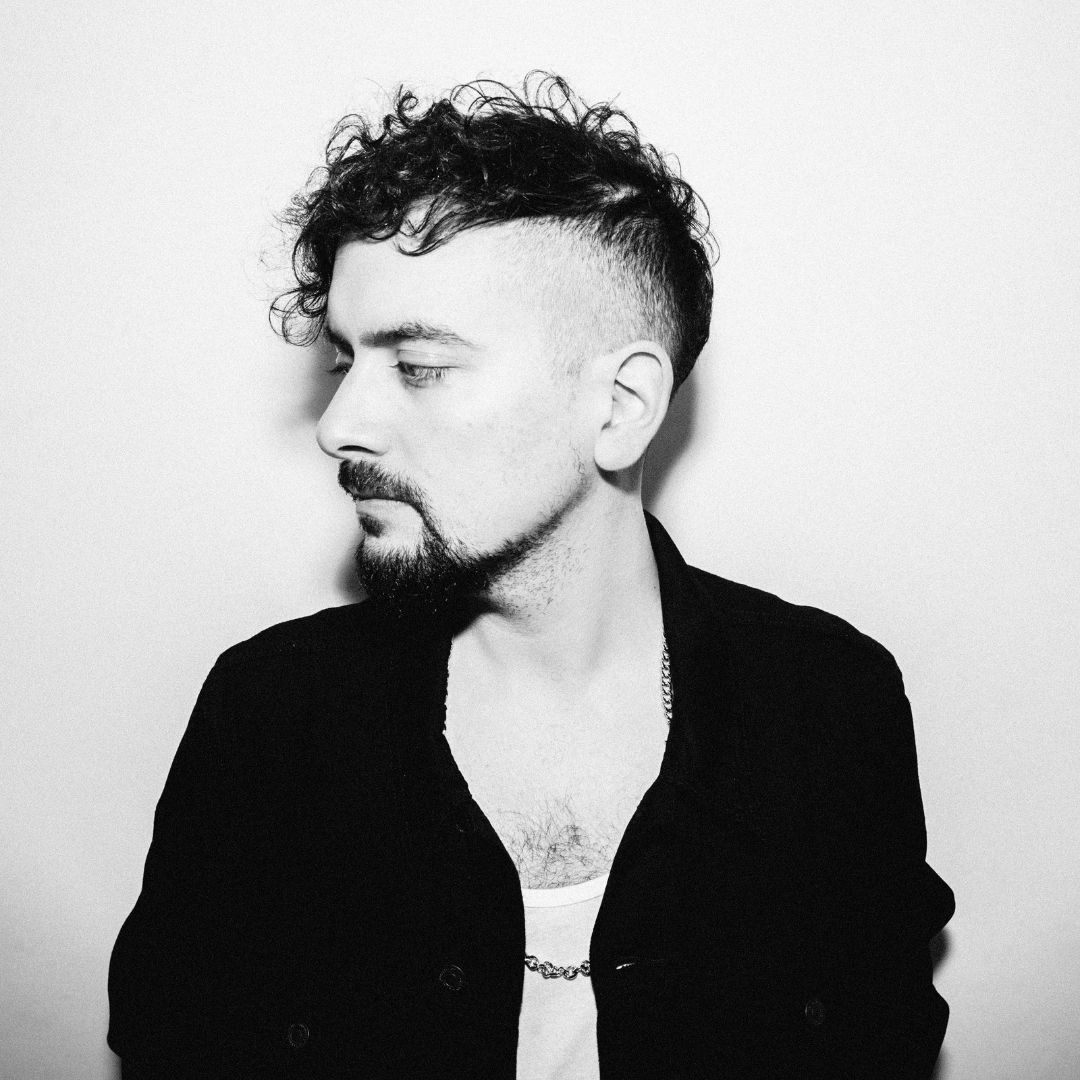 Matt is a Junior Deals Writer at Guitar Player and has been playing guitar as his main instrument for well over 20 years. He also plays drums, bass, and keys producing out of his home studio in Manchester, UK. He has previously worked for Dawsons Music, Northwest Guitars, and freelanced for various magazines and blogs, writing reviews, how-to's, and features. When he's not downloading the latest VSTs or justifying yet another guitar pedal purchase, you'll find him making music with Northern noise hounds JACKALS.