Best Bass Guitars 2023: Great Four And Five-String Options For Every Budget
Time to get deep with the best bass guitars from Fender, Epiphone, Yamaha, and more!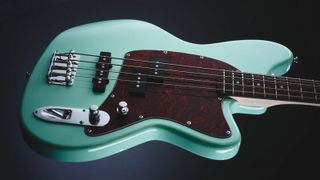 (Image credit: Future)
Thanks to the marvels of modern technology there's never been a better time to be a bassist. The build quality and consistency of the best bass guitars are staggeringly good, but with so many choices, things can be difficult to narrow down. Luckily for you, we've collated all of our expertise to take the guesswork out of purchasing a new instrument.
Despite being the butt of many jokes from electric guitarists, the bass guitar sits at the core of any great band. A bass guitarist sits away from the limelight, underpinning the rhythm of the song and gluing the rest of the instruments together. The low rumble of the bass guitar is one of those things you don't always notice, but you would certainly miss it if it wasn't there! Below we've rounded up the best bass guitars – with some buying advice too, so you can purchase with confidence.
The best bass guitars: Guitar Player's Choice
The original and still one of the best, the Fender Vintera 50s Precision Bass delivers the world's most popular bass guitar sound. Full, fat, and punchy, there's nothing quite like the Precision Bass sound, and this Vintera version carries stunning good looks to match its great tone.
Offering an affordable take on a modern classic, the Sterling by Music Man StingRay4 is one of the best value-for-money bass guitars available today. Its high output humbucking pickup combined with exceptional build quality lets this bass guitar punch well above its weight.
Best bass guitars: Product Guide
1. Fender Vintera '50s Precision Bass
One of the best bass guitars money can buy
Specifications
Pickups:
Vintage-Style '50s Split Single-Coil Precision Bass
Controls:
Master Volume, Master Tone
Hardware:
4-Saddle American Vintage Bass bridge, American Vintage Reverse Open-Gear Bass tuning machines
Finish:
Dakota Red, Sea Foam Green
Reasons to buy
+
Brilliant bass tones
+
Stunning good looks
Reasons to avoid
-
No lefty option
-
Lots of great basses at this price
The P-Bass was the first ever commercially successful bass guitar. Debuting in 1951, it says something about its versatility and brilliant sound that they're still in huge demand today. This Fender Vintera 50s Precision Bass aims to capture the vibe of the original with modern build quality and components.
The sound of this P-Bass is exactly what you'd expect. Deep, warm, with a strong mid-range presence that lets it cut through any mix beautifully. It's a simple pickup configuration with one volume and tone control, yet the tone knob is surprisingly wide-ranging.
The subtle touches on this bass complement the vintage looks, with screw holes where the traditional finger rest and pickup cover would have been all helping the vintage vibe. Rock solid Fender hardware delivers stability and durability. It's a simple instrument, but one that's deceptively versatile.
2. Sterling by Music Man StingRay4
One of the best bass guitars ever made at a budget price
Specifications
Fingerboard:
Hard Maple or Jatoba
Pickups:
H-1 Ceramic Humbucker
Controls:
Master Volume, 2-band Active Preamp
Hardware:
Fixed Bridge, Open Gear Tuning Machines
Finish:
Black, Mint Green, Fiesta Red, Vintage Cream, Vintage Sunburst, Trans Blue Satin, Walnut Satin, Ruby Red Burst Satin
Reasons to buy
+
Powerful pickups
+
Playable neck
Reasons to avoid
-
Not the best for slap
-
Tuners could be better
Favored by everyone from Bernard Edwards of Chic to Tim Commerford of Rage, the full-fat Music Man StingRay bass is financially out of reach for most bassists. So, it's a pleasant surprise to find the Sterling by Music Man StingRay4 get so close to the look and sound of its much more expensive sibling.
That sound is driving with plenty of energy and clarity in equal measure. The active electronics deliver excellent output that melds well with a lot of styles, and you've got lots of tone sculpting options with the onboard EQ.
Deep cutaways on the body give you great upper fret access and it's quite lightweight for a bass guitar, so you won't be cursing during those long rehearsals. The neck is lovely and smooth to play on too, it'll make you want to keep coming back again and again. At this price point, you'll be hard pushed to find something better.
3. Epiphone Thunderbird 60s Bass
An iconic bass guitar that's great for rock and metal
Specifications
Neck:
7-piece Mahogany/Walnut
Fingerboard:
Indian Laurel
Pickups:
2x Epiphone ProBucker Bass #760
Controls:
Neck Volume, Bridge Volume, Master Tone
Hardware:
1960s TB-Bass Tune-o-matic, Open-gear Bass Tuners with historic "Clover" buttons
Finish:
Tobacco Sunburst, Ebony
Reasons to buy
+
Lovely vintage tones
+
Stunning looks
Reasons to avoid
-
Looks could be divisive
-
A little neck heavy
Look no further than the Epiphone Thunderbird 60s Bass if you want to turn some heads at your next show. As well as its absolutely gobsmacking good looks, it's also got a raunchy tone that's perfect for rock and metal.
Dual ProBucker #760 humbuckers deliver a fat-sounding growl that sustains for days. You can blend the volumes of each pickup together, so whether you need a warm, round sound or a more cutting treble tone there's plenty in reach here.
It's a neck-through design so you get great upper fret access and the rounded 60s profile feels really fat in your hand, yet it's surprisingly comfortable to play. The rock solid hardware is durable enough to put up with plenty of abuse on the road, and with these looks you definitely won't want to keep it at home.
A forward-thinking bass guitar for the modern player
Specifications
Body:
Okoume body, Poplar Burl top
Neck:
5-piece Jatoba/Walnut
Pickups:
2x Bartolini BH2
Controls:
Volume, Balancer, Bass, Mid, Treble, EQ Bypass, 3-way mid frequency switch
Finish:
Deep Twilight, Brown Topaz Burst
Reasons to buy
+
Modern, punchy tone
+
Extremely playable neck
Reasons to avoid
-
Too futuristic for some
-
Neck takes some getting used to
Bass guitars have been the same design for well over half a century but that's all changed in the past few years. The Ibanez SRMS805 features a multi-scale neck, designed to provide a comfortable playing platform for the modern bassist.
A pair of Bartolini BH2 pickups are angled to enhance the clarity, particularly useful when you have a low B string in the mix. They sound amiable in passive mode, but once you engage in active mode there's some serious heft and grunt available.
The multi-scale neck design means that you keep the scale length long for the lower strings, ensuring a low action, whilst the higher strings are snappy thanks to the shorter scale length on that side. It's a marvel of modern bass guitar design, and it plays incredibly well.
A brilliant beginner bass with some serious sounds on offer
Specifications
Neck:
5-piece Maple/Mahogany
Pickups:
2x Double Coil / Ceramic
Controls:
Master Volume, Pickup Balancer, 2-Band EQ (Bass,Treble), 5-Position Lever Switch for Performance EQ
Hardware:
Die-cast bridge, Covered Die-cast tuning machines
Finish:
Factory Blue, Black, Candy Apple Red, White, Mist Green, Pewter
Reasons to buy
+
Super playable neck
+
Great value for money
Reasons to avoid
-
No mid control
-
Aimed at beginners
Yamaha seemingly makes every instrument under the sun, but they're particularly famous for their bass guitars. The Yamaha TRBX 305 is a budget five-string bass guitar that's great as a backup for a seasoned musician, or for the beginner looking to get their foot on the five-string ladder.
The tone offered by this bass is super-clean and clear with plenty of projection. The onboard EQ features five presets that cover slap, pick, flat, fingerstyle, and solo. This is a great addition for beginners and veterans alike, offering instant tone recall for various styles.
The neck is a shallow 'D' profile, super playable and there's a slightly shorter scale length than you'd expect on a five-string. It's an inch shorter which makes it perfect for beginner players or those with smaller dimensions.
6. Hofner Ignition SE Violin Bass
A vintage icon for classic bass tone lovers
Specifications
Body:
Flame Maple, Spruce top
Fingerboard:
Thermo-modified Jatoba
Pickups:
2x Hofner Ignition Staple Nickel
Controls:
Volume 1, Volume 2, Treble on, Bass on, Rhythm/Solo switch
Hardware:
Trapeze, Teacup tuners
Reasons to buy
+
Playable short scale
+
Iconic tones
Reasons to avoid
-
You don't like the Beatles
-
Strap buttons aren't the best
The Hofner Ignition SE Violin Bass offers players a bass guitar icon without the auction-house price point. It's a distinctive instrument, from the head-turning looks all the way to the thumpy tone.
The unusual control panel takes some deciphering, but once you've got a hold of it, it offers a wealth of usable sounds. Switch to Rhythm and you get plenty of low end with that trademark violin bass thump. Flick to solo and the sound is more mid-range heavy, with a lovely growl to it.
It's very lightweight thanks to the hollow body, which makes it really comfortable for long playing sessions. The short scale also helps with the playability, making the fretboard feel far more comfortable for guitarists making the switch or those with smaller dimensions.
7. Squier Classic Vibe 60s Jazz Bass
Vintage Jazz Bass tone at an unbelievable price
Specifications
Fingerboard:
Indian Laurel
Pickups:
2x Fender Designed Alnico single-coil pickups
Controls:
Volume 1. (Neck Pickup), Volume 2. (Bridge Pickup), Master Tone
Hardware:
4-saddle Vintage-Style with Threaded Steel Saddles, Vintage-Style tuning machines
Finish:
3-Tone Sunburst, Daphne Blue, Black
Reasons to buy
+
Outstanding value for money
+
Incredibly playable
Reasons to avoid
-
No lefty version
-
Minor finishing blemishes
The Squier Classic Vibe 60s Jazz Bass offers unbelievable playability at an amazing price. Part of the Classic Vibe range from Squier, this series has delivered some outstanding instruments, including this great Jazz Bass.
A favorite of John Paul Jones and Geddy Lee, the Jazz Bass delivers a bright and trebly tone with a generous helping of mid-range roar. It makes your basslines sound rich and responsive and the two pickups offer a great variety of sounds for you to choose from thanks to individual volume controls.
The slim width of the neck is what makes this bass so unbelievably playable, really freeing up your hands to explore the fretboard with aplomb. Overall this bass guitar feels like it's worth twice the asking price, and well worth a go for any self-respecting bassist.
An evolutionary bass guitar that improves on a classic design
Specifications
Body:
Poplar with Ash top
Fingerboard:
Maple or Rosewood
Pickups:
2x L-spec G&L MFD™ humbucking pickups
Controls:
3-position pickup selector, series/parallel switch, 3-position pre-amp mode switch, volume, treble, bass
Hardware:
Leo Fender-designed G&L Saddle-Lock, Traditional open-back tuning keys
Finish:
3-Tone Sunburst, Blueburst
Reasons to buy
+
Legendary Leo Fender design
+
Powerful USA-made pickups
Reasons to avoid
-
Quite weighty
-
Unusual switching
In 1965 Leo Fender was forced to leave his world-famous company due to illness. Once he was cured he didn't hang around in getting back to business though. The G&L Tribute L-2000 pays homage to one of his more famous creations post-Fender, the L-2000 bass guitar.
Not one for living off former glories, the L-2000 features a much higher output tone, very different from the famous J- and P-Bass sounds. It's girthy yet precise, and when combined with the TriTone preamp you get a huge array of sounds with series and parallel options alongside a two-band EQ.
A medium 'C' profile feels nice and hefty in your hand, making light work of a variety of playing styles. The Leo-designed Saddle Lock bridge allows you to lock the bridge saddles together, eliminating side-to-side movement to help focus the overall sound and improve intonation and action.
A budget short-scale bass that punches above its weight
Specifications
Pickups:
Dynamix P neck pickup, Dynamix J bridge pickup
Controls:
2x stacks, volume/balancer, bass/treble
Finish:
Black, Mint Green, Walnut Flat
Reasons to buy
+
Amazing value for money
+
Comfortable and playable
Reasons to avoid
-
Might be too simple for some
-
Might need a set-up
The Ibanez Talman TMB100 is a simple bass guitar with a huge roar. Its incredibly powerful pickups deliver an output much higher than you'd expect, coupled with some clever controls for tonal tweaking.
The Talman is incredibly loud, with a versatile mixture of a split-coil in the middle position and a J-Bass type pickup in the bridge. This classic combo combines beautifully with the stacked controls where one controls volume and balance between the pickups, whilst the other does your EQ sculpting with bass and treble.
The neck is fairly chunky yet comfortable, matching the overall hefty feel of this bass guitar. The body contours enhance the coziness when sitting and, despite a little neck dive when standing, it's a great bass to riff on in those long rehearsal or recording sessions.
A dynamic bass guitar that's great for gigging
Specifications
Body:
3-piece Alder/Maple/Alder
Pickups:
YGD V7 P/J (Alnico V) active
Controls:
Volume, Balance, Bass, Middle, Treble, Active/Passive Switch,
Hardware:
Bridge Vintage Plus
Finish:
3-Tone Sunburst, Matte Translucent Black, Dark Coffee Sunburst
Reasons to buy
+
Versatile pickup configuration
+
Super stable neck
Reasons to avoid
-
Not great for slap
-
No lefty version
The Yamaha BB735 offers the professional quality and reliability required to take a bass out on the road. With some unique build features and great electronics, this is a versatile bass guitar that will serve you well in almost any scenario.
The pickup configuration is supremely adaptable, delivering a tone that is full-bodied and smooth. The 3-band EQ lets you dial in plenty of different bass sounds from vintage to modern, responding well to small tweaks to help you easily cut through any mix on stage.
The build quality is simply outstanding, as you'd expect from any Yamaha instrument. The neck features six bolts, with two countersunk and angled at 45 degrees to help enhance the stability. This gives you a super stable platform that you can rely on to put up with the most aggressive playing.
Best bass guitars: buying advice
Choosing The Best Bass Guitar
You can trust Guitar Player. Our expert reviewers spend hours testing and comparing guitar products so you can choose the best for you. Find out more about how we test.
Choosing the best bass guitar will rely on several important factors. From how it sounds to how it plays, you'll need to know the ins and outs of the instrument you're choosing. As always we highly recommend playing a few if it's your first, but appreciate this isn't always possible. No matter which you go for, all of the choices in this article will offer a great experience for both beginner and veteran players.
Something you'll often come across when dealing with bass guitars are active versus passive electronics. Passive electronics work via the voltage supplied by your pickups. You plug in and you're ready to go. Active electronics typically have a preamp built into the guitar, which requires its own additional power supply.
So which is better? Well, that just depends on what it is you're looking for. Vintage basses had passive electronics, delivering a sound with less output but arguably a warmer tone. Active electronics are often described as sterile, and this is partly because of the higher output, but also because of the tone shaping options that are usually available directly on the guitar itself. If you were to break it down into two sounds you'd argue that passive electronics offer a vintage sound, whereas active electronics are more modern. You will, however, find many bass guitars with active electronics that have a bypass switch, so you can get both on one instrument!
Bass guitars are available in four, five, and even six-string options but you're far more likely to come across the four and five-string variants. The five-string bass offers an extra low string, allowing you to deliver even lower tones than a regular bass guitar. This versatility is great for players who want to be more exploratory or those who play heavier styles where their guitarists might be down-tuning. It's certainly worth considering the added value of the extra string, as well as the extra weight! Five-string bass guitars require more wood for the neck and body, so you can expect them to be much weightier than their four-string cousins, which is something to bear in mind. We'd certainly recommend that a beginner sticks to four strings until they get their bearings with the instrument and are ready to move on to something more complex.
You will also come across scale length when researching the best bass guitars. Scale length is the distance between the nut and bridge, an important factor in the way the instrument plays. The thicker the string, the longer the scale length will need to be to accommodate the extra girth, so you'll often find five-string bass guitars have a longer scale than their four-string counterparts. You will also come across the short-scale bass guitar from time to time. Favored for their great recording tone and easy playability, a short-scale bass guitar is a great option for new players or those with smaller dimensions. The shorter scale length makes these guitars very punchy sounding, hence their popularity in the recording studio.
Related buyer's guides
All the latest guitar news, interviews, lessons, reviews, deals and more, direct to your inbox!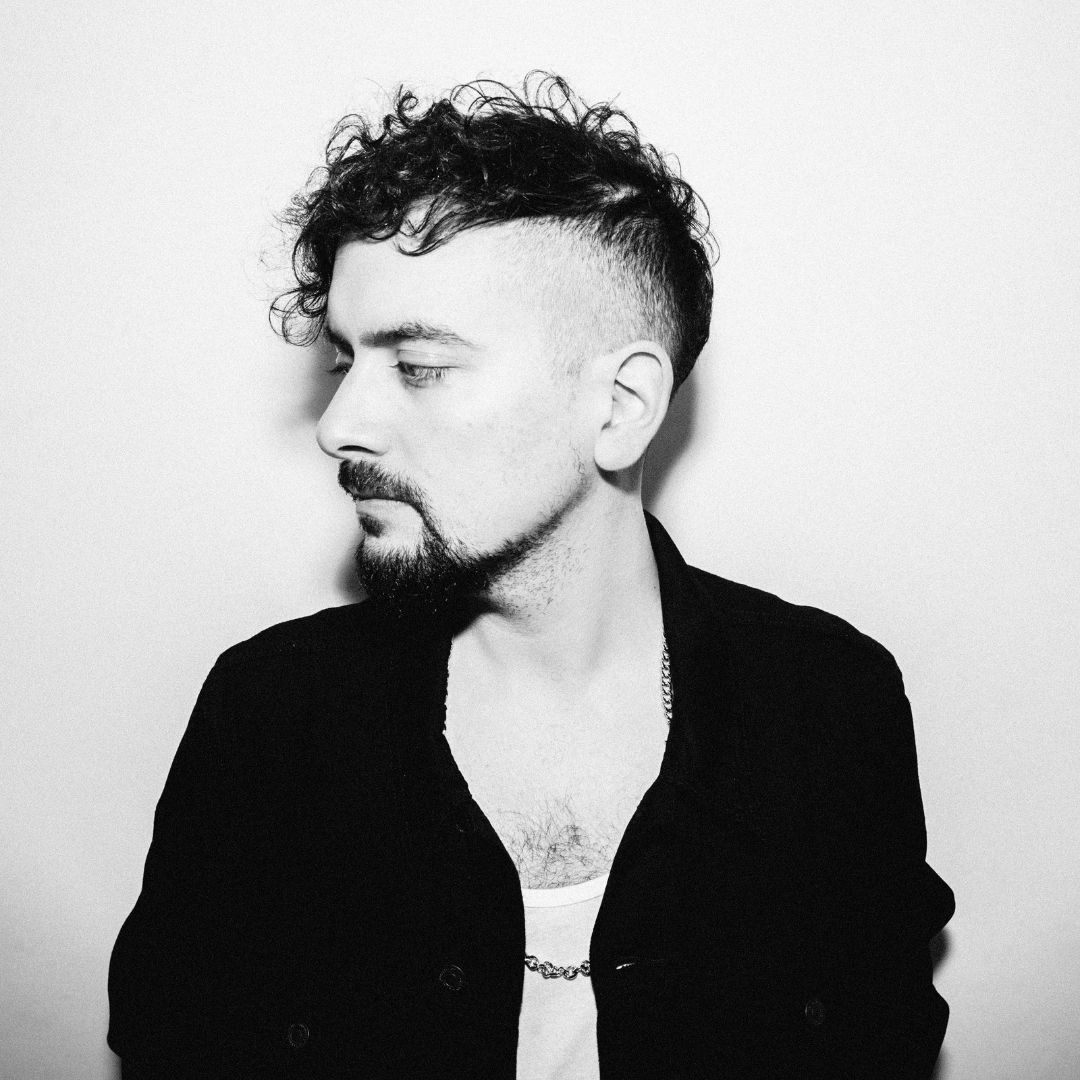 Matt is a Junior Deals Writer at Guitar Player and has been playing guitar as his main instrument for well over 20 years. He also plays drums, bass, and keys producing out of his home studio in Manchester, UK. He has previously worked for Dawsons Music, Northwest Guitars, and freelanced for various magazines and blogs, writing reviews, how-to's, and features. When he's not downloading the latest VSTs or justifying yet another guitar pedal purchase, you'll find him making music with Northern noise hounds JACKALS.