Black Friday Guitar Deals 2023: All The Info You Need To Save Big On Guitar Gear Ahead Of Cyber Weekend
Your one-stop-shop for early deals, shopping advice, and loads more this Black Friday
Black Friday Guitar Deals: Quick Menu
1. Quick links
2. Editor's picks
3. FAQ
4. Shopping tips
5. How we choose
6. Why trust us
7. Last year's picks
It might seem like we're getting ahead of ourselves here, but the Black Friday guitar deals will be here before you know it! If you're going to be looking for a Black Friday bargain this year, then you're in the right place to get the very best deals available, whether it's guitars, amps, effects pedals, or anything else guitar-related.
We've been covering Black Friday for years and years here on Guitar Player, so we know a thing or two about spotting a good deal when it arrives. We know all the best places to get deals as well as whether or not an offer is genuinely value for money.
As the Black Friday guitar deals come ever closer, we'll be updating this page with all the very best deals, handpicked by our expert authors. Whether you're in the market for a brand-new tube amp, or you just want to stock up on essentials like guitar strings, you'll find all the biggest savings right here.
We've got an FAQ section on this page too, with loads of information you can use ahead of the Black Friday sales, allowing you to get the absolute maximum out of your purchases this year.
If you're looking for a deal right now, we've got some quick links below with the all current deals. We'd recommend checking out Guitar Center's Guitar-A-Thon which has just landed, offering players up to 35% off loads of guitar gear.
Black Friday guitar deals: Quick links
Black Friday guitar deals: Editor's Picks
The Black Friday deals haven't landed just yet, but here are some bargains available right now to whet your appetite: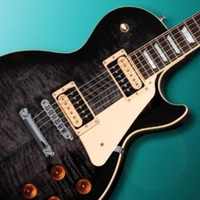 Guitar Center Guitar-A-Thon: Up to 35% off
If you're looking for a bargain on a new guitar, amp, effects pedal, or accessories, Guitar Center's Guitar-A-Thon is currently offering up to 35% off a huge range of guitar gear. With big brands like Fender and Gibson well represented as well as an excellent selection of acoustic guitars, it's well worth a browse to see if you can scoop up a saving.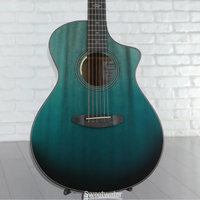 Breedlove Guitars: Up to $1,500 off
Fancy saving a grand and a half on an acoustic guitar? Yeah us too. Over at Sweetwater, there's a phenomenal sale on Breedlove acoustics, with some absolutely incredible discounts. With their unusual wood types and ergonomic approach to playability, these stunning-looking and fast-playing acoustics will make an excellent addition to your arsenal.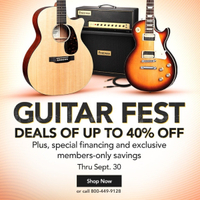 Musician's Friend Guitar Fest: Up to 40% off
Over at Musician's Friend, you can grab yourself up to 40% off a range of guitars, amps, pedals, and accessories. With some big hitters in the sale like Fender, Gibson, and Gretsch, as well as some great cheaper options like Squier and Epiphone, it's a great opportunity to expand your collection.
Black Friday guitar deals: FAQ
When is Black Friday 2023?
Black Friday 2023 will land on Friday, November 24, the day after Thanksgiving in the US. The deals will extend across that weekend (also known as Cyber Weekend) before finishing up with Cyber Monday guitar deals on Monday, November 27.
In our experience, these deals won't be restricted to just that four-day period though. In the past, some of the best Black Friday guitar deals have emerged well in advance of the event – as early as late October, so keep checking this page to see what epic deals we uncover. Many deals will hang about until well into December too.
What deals should I expect?
All the major musical instrument retailers go large when it comes to Black Friday guitar deals, cutting prices on a wealth of products - in the past we've seen huge discounts from Sweetwater, Guitar Center, and Musician's Friend, amongst others.
Not only is Black Friday a great time to get your hands on accessories and more beginner-focused gear, but there's certainly big money to be saved on premium brands like Gibson, Fender, and PRS, too.
The Amazon and Walmart Black Friday sales will be huge, too. Not only do both of these retail giants sell a fair range of music-making gear, but these are also the places to pick up things like wireless headphones, Amazon Echo devices, and other smart tech for your home, as well as vinyl, record players, and more.
When it comes to the deals themselves, things get a little harder to predict. Deals can land at any time – sometimes even in the middle of the night – so it's important to keep your eye on your favorite retailers so you don't miss out. Signing up for mailing lists and keeping pages like this bookmarked will help you keep on top of the offers.
Some Black Friday guitar deals may stick around for the entirety of Cyber Weekend, while others may only stick around for a matter of hours. Stock levels have also been pretty volatile this year - and we believe there may be fewer units available of the biggest offers - so if you spot a good deal, our advice would be not to sleep on it.
Is it a good idea to buy guitars online?
If you're concerned about buying a guitar or other gear online on Black Friday without playing it first - and particularly higher-end gear - you really don't have to be. Online music instrument retailers like Guitar Center , Musician's Friend and Sweetwater offer hassle-free returns as standard, meaning you can purchase a guitar, give it a spin in the comfort and privacy of your own home and send it back without issue if it's not right.
We'd recommend you check the specific returns policy for the retailer you're thinking of buying from ahead of time, but most offer between 30-45 days to return an item, as long as the item is in original condition.
How to prepare for this year's Black Friday guitar deals
1. Create a wishlist early - There's going to be millions of deals going around on Black Friday, so creating a wishlist early allows you to focus on the things you really want.
2. Work out what you actually need - Look at your gear collection and see where the gaps are. There's little point buying another overdrive pedal when you've already got five of them!
3. Consider your music-making goals - What are you planning to do with your music-making for the next year? Make sure you purchase gear that's going to serve your goals, whether you're recording a whole album or you want to try your hand with a different gauge of electric guitar strings.
4. Make some room - We're all guilty of hoarding gear, but Black Friday presents an excellent opportunity to have a clear out. Not only will your partner and family thank you for clearing some space in the house, but you'll also potentially free up more funds for future gear purchases!
How we choose the best Black Friday guitar deals
Our writing team here at Guitar Player are all musicians with years of experience reviewing and recommending gear. We live and breathe guitar, playing live with our own bands, recording in studios, and generally buying way too many guitar pedals.
As guitarists ourselves, we always want to match you with the perfect piece of equipment to meet your needs, so we'd never recommend something we wouldn't use ourselves.
For a piece of guitar gear to make the cut here, it has to be genuinely useful, as well as at a price that makes it excellent value for money. We'll also only ever recommend retailers that will give you a positive shopping experience.
Why you can trust our choices
Throughout the year we're always busy updating our buyer's guides and reviewing products, but the buck doesn't stop there. We're also always searching for the best deals possible, as there's no better feeling than getting a new piece of gear with a significant discount.
Just this year we've covered the massive Fender Labor Day sale, which saw up to 30% off a massive array of guitar gear. We also checked out the Memorial Day sales, with up to 40% off massive brands like Fender and Gibson over at Musician's Friend.
Last year's Black Friday guitar deals highlights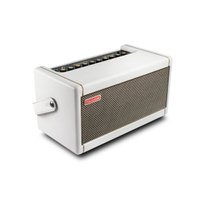 Positive Grid Spark: 35% off Spark
With thousands of tones on tap, wireless Bluetooth, and fast USB connectivity, plus intelligent functions such as Smart Jam and Auto Chords, it's no wonder the Spark is the best-selling practice amp on the planet. Last year's offer saved guitarists a whopping $70, plus they got a free padded gig bag (usually $60).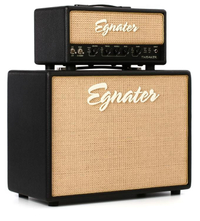 Egnater Tweaker-15 Stack: $949.98, $499.99
Your eyes aren't deceiving you, last year this boutique tube head and cab really was selling for less than $500! The Egnater Tweaker head pumps out 15 watts via two 6V6 tubes and a matching 1x12 cabinet with a 12" Egnater speaker, making it a super versatile amplifier setup. The whopping $449.99 off wasn't bad either.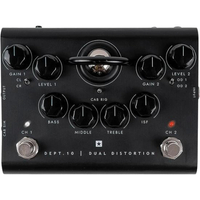 Blackstar Dept 10 Distortion: $299.99, $199.99
This clever stompbox gives you four different voices to play with, making it a super versatile addition to your pedalboard. Channel 1 offers up two flavors of clean boost, while Channel 2 is where the saturated distortion tones will dirty up your tone. Last year this valve-powered pedal had $100 off over at Musician's Friend - making it an even sweeter deal.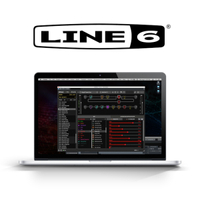 Line 6 Helix Native: $399, $199
With a whopping 100+ effects, over 60 guitar and bass amps, plus more than 30 cab sims, Line 6 Helix Native works a treat on your DAW of choice. Providing Line 6's renowned amp, cab, and effects modeling in plug-in format, this expansive piece of software was available last year with 50% off.
All the latest guitar news, interviews, lessons, reviews, deals and more, direct to your inbox!
Guitar Player is the world's most comprehensive, trusted and insightful guitar publication for passionate guitarists and active musicians of all ages. Guitar Player magazine is published 13 times a year in print and digital formats. The magazine was established in 1967 and is the world's oldest guitar magazine.
When "Guitar Player Staff" is credited as the author, it's usually because more than one author on the team has created the story.