Best Electric Guitar Strings 2023: Freshen Up Your Sound
Get your guitar playing to its potential with our pick of the best electric strings for all styles and budgets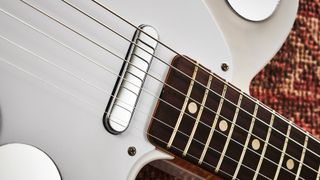 (Image credit: Future)
Deciding which are the best electric guitar strings for your playing is something not all guitarists take a lot of time to consider. For the most part, guitar players tend to stick to what they know, or what the staff in the guitar shop tell them, and seldom take a chance on a different brand or gauge of strings. But your guitar strings are one of the most important components of how your guitar plays and can have a huge effect on how it sounds. They are the conduit by which your creativity passes from your hands into your pickups, and finally out of your amplifier into the world.
Best electric guitar strings: Guitar Player's Choice
Our top pick has to be the ever-present Ernie Ball Slinkys. Demonstrating outstanding build quality, these strings deliver a bright and present tone that puts up with the hardest bending and tremolo picking. Combine that with a selection of gauges for every kind of player, from blues schmoozers to the cool cats of jazz, and it's easy to see why they take the number one spot.
D'Addario's XL range comes in a close second thanks to its hex-core design, offering consistent intonation and a smooth feel. Their impressive durability also gives you the confidence to go for those Albert King-esque two-step bends, without the worry of them breaking under the pressure.
Best electric guitar strings: Product guide
The industry-standard electric guitar string
Specifications
Spec:
Nickel wound with steel core, uncoated
Reasons to buy
+
Huge selection of gauges
+
The choice of many pros
Reasons to avoid
-
Not as long-lasting as coated strings
Ernie Ball has been making strings since the '60s and its list of endorsees reads like a who's who of rock and blues history. Combining a huge range of gauges with outstanding tonal qualities makes these the top dog of electric guitar strings.
There are a whopping 20 different gauges of Ernie Ball Slinkys, and that's not including baritone and extended range sets. With the recent addition of 'half-gauge' sets beefing up the range significantly, Ernie Ball now offers a gauge to suit pretty much any guitar player.
The sound of these strings is the sound of countless hit songs over the decades, combining a bright tonality that delivers consistently, at a price point that's hard for others to match. When you've got Jimmy Page, Eric Clapton, Slash and Keith Richards on the pack, there's little reason to look elsewhere.
The biggest range of electric guitar strings available today
Specifications
Spec:
Nickel wound with hex core, uncoated
Reasons to buy
+
Different tension options
+
Huge range of materials
Reasons to avoid
-
Won't last as long as coated strings
-
Different ranges might confuse new players
D'Addario is Ernie Ball's only real rival when it comes to electric guitar strings. Offering a similarly massive range of gauges and materials, they have a universal appeal when it comes to tone, suiting a vast array of playing styles.
The XL Range encompasses various types of strings with differing materials. XL Chromes are flat wound for warmth and roundness, while XL Half Rounds sit between Chromes and the XL Nickel Wounds, which are your regular electric guitar strings. XL Pure Nickels deliver vintage tones from the '50s and '60s whilst XL ProSteels utilize stainless steel for a brighter tone.
With such a huge range of materials on offer, D'Addario really does have something for everyone, whether you want the vintage blues sound of the XL Pure Nickel, or the round warmth of XL Chromes for your jazz licks.
3. Elixir Nanoweb Nickel Wound
The best coated electric guitar string money can buy
Specifications
Spec:
Nickel plated with steel core, Nanoweb coating
Reasons to buy
+
Long-lasting performance
+
Ultrafine coating
Reasons to avoid
-
Pricier than others
-
Coated feel not for everyone
Elixir's Nanoweb offers one of the longest-lasting strings on the market today. The coated feel might not be for everyone, but who doesn't want a string that holds its tune and stays brighter for longer?
Coated strings have a reputation for losing some of the brightness you get with regular guitar strings. But if you're not a fan of the new string sound and like yours played in a bit, these strings will sound phenomenally good from the moment you put them on.
Some players have reported these strings lasting up to six months with regular play, a feat not to be sniffed at. Although they're on the pricier side of the string spectrum, the fact that you'll be replacing them less often will more than make up for the initial outlay.
4. Curt Mangan Electric Guitar Strings
A premium option for players who want something new
Specifications
Spec:
Nickel plated with hex core, uncoated
Reasons to buy
+
Articulate and clear sound
+
Create your own custom gauge
Reasons to avoid
-
Quite costly
-
Basic packaging
Despite being a relative newcomer to the string-making game, Curt Mangan actually worked at Ernie Ball for many years, so he knows more than a thing or two about the electric guitar string manufacturing process.
These strings are handmade in the USA to ensure the utmost quality of sound and reliability. You can even specify a custom gauge when you order direct from the Curt Mangan website, a nice touch that sees the pack arriving with your name on it.
These sets are very well balanced tonally and offer a smooth playing feel that's instantly comfortable. There are various constructions available too, so you can get the vintage tone of pure nickel sets or the longer-lasting performance of a coated string, if that's what you prefer.
For players who want maximum output and clarity
Specifications
Spec:
Cobalt wound with hex core, uncoated
Reasons to buy
+
Incredible output
+
Excellent dynamic range
Reasons to avoid
-
May be too 'hot' for some
-
On the pricier side
Ernie Ball's second entry on this list comes in the form of these unusual cobalt-plated strings. Cobalt as an element is around three times more magnetic than nickel, which means that these strings interact differently with your pickups.
Cobalt strings will sound louder than a standard nickel-plated or pure steel string thanks to this unique magnetic relationship. They also have a rougher texture than a regular nickel-plated string, so they're great if you're the sort of player who really wants to feel their strings.
The sound is crisp, with great harmonics and increased low-end response. Combine that with the usual Ernie Ball durability, and you've got a string with the potential to be a real game-changer.
6. Rotosound Electric Guitar Strings
A great all-rounder for any playing style
Specifications
Spec:
Nickel-plated with steel core, uncoated
Reasons to buy
+
Consistent from pack to pack
+
Includes a spare high E
Reasons to avoid
-
Not the longest-lasting
-
Might be too bright for some
Rotosound is a UK-based brand that was making strings for Jimi Hendrix and The Who back in the heyday of rock'n'roll guitar. Despite this classic rock heritage, its forward-thinking manufacturing processes are more than a match for the modern player, with Guthrie Govan being one of many avid users of the brand.
One of the things players regularly praise about Rotosounds is their consistency from pack to pack. Likely because the company's spent so long making strings, you'll seldom find a difference from string change to string change, which makes them great when you need reliable sound for regular gigging.
These strings have a bright tonality overall which may have some players reaching for the treble knob. But whether you have single coils or humbuckers, they'll serve you equally well no matter your set-up or play style.
A great guitar string perfect for Strat players
Specifications
Spec:
Pure nickel with hex core, uncoated
Reasons to buy
+
Great for Strat players
+
Brilliant vintage blues tone
Reasons to avoid
-
Might not suit non Fender players
-
Not for contemporary styles
Fender's pure nickel strings are the perfect match for the Strat slingers out there or those who love their low gain blues guitar playing. Manufactured to match Fender guitars, they're surprisingly low in cost, making them great value for money.
Pure nickel strings are highly sought after by those with a yearning for vintage guitar tone because they were common in the mid-'50s and '60s, the golden era of guitar building. Pure nickel strings are slightly softer than wound strings, meaning they wear less on your frets.
In terms of sound, it's a warm tone with a slightly lower output than that of a regular guitar string. This means they sound more 'played in' when you first put them on, as you don't get that initial zing of new strings.
The best guitar string for LP guitars
Specifications
Spec:
Nickel-plated steel with hex core, uncoated
Reasons to buy
+
Warm tone and awesome sustain
+
Low tension makes for easy bending
Reasons to avoid
-
Low tension might not suit all players
-
Not the most durable
Designed and built by Gibson's master luthiers, the Brite Wire string range comes pre-strung on all genuine Gibson guitars straight out of the factory. Gibson strings don't seem to get much kudos from the guitar community, but they do their job very well indeed.
They feature a hex-core made of high carbon steel, with a nickel-plated wrap for extra brightness. Gibson also does a set of pure nickels for lower output, but we went with these as we prefer a brighter string to pair with an LP or SG.
The sound of these strings is bright and crisp, making them a perfect match with a pair of humbuckers. There's no hint of mud in the low end here, and the highs really ring out nicely, making them great for rhythm and lead work.
Strings for the player who wants to stand out from the crowd
Specifications
Spec:
Nickel-plated steel with hex core, K3 coated
Reasons to buy
+
Long-lasting
+
Stands out on stage
Reasons to avoid
-
Coated feel not for everyone
-
Divisive looks
When players first see a set of DR Strings Neons they'll either love or loathe them. Yet despite their divisive looks, there's actually a proprietary technology behind the bright colors that make these strings extremely long-lasting.
DR Strings Neon have a far coarser feel than your typical, more slippery coated string. They still keep the same long-lasting properties you expect of coated, but offer a decidedly different feel.
In terms of sound, these make no apologies for sounding different from a regular guitar string. More volume combines with fewer overtones, creating a more articulate sound with both single-note playing and especially chord work. Not only do they stand out in looks, but they're unique in tone too.
One of the best value electric guitar strings you can buy
Specifications
Spec:
Steel core, phosphor bronze winding, Nanoweb coating
Reasons to buy
+
Excellent value
+
Bright tone
Reasons to avoid
-
Some gauges are too similar
-
High tension won't suit all
GHS Boomers are a great all-around string at a low cost. Having been in production since the '60s, they've been used by musicians across all genres. Thanks to their low cost and great sound, they've found themselves with a huge following.
Utilizing a high core to cover ratio (i.e. the thickness of the core and the thickness of the wind), these strings deliver a higher tension. This means they'll put up with downtuning a lot better and also give you a stiffer-feeling string, which some players prefer.
They have a bright character overall and when freshly strung are very lively. The high tension won't be for everyone, but if you like a solid string to attack then these will feel great in your hands.
For those players who like to get heavy
Specifications
Spec:
Nickel-plated steel with hex core, uncoated
Reasons to buy
+
Great for heavier styles
+
Very durable
Reasons to avoid
-
Not for standard tuning
-
Might be too thick for some
Let's face it, Jim Dunlop is primarily known for its outstanding range of guitar care, picks, and other accessories, rather than guitar strings. That said, this particular range offers a unique take with something no other manufacturer is really doing: gunning for those who like things heavy.
Made in California, Heavy Core strings are designed to be drop-tuned thanks to their core-to-wrap ratio which results in a higher tension. So when you drop tune, you don't get the dreaded string flop, and instead they maintain a solid playing feel.
Tight low end is the name of the game here, and these strings do it extremely well. They're balanced in the mids and smooth in the highs too, sounding great both clean and distorted. If you're a hard rocker or metalhead, then you'll definitely find something to love with these.
12. D'Addario X-Series Coated Electric Guitar Strings
The most advanced coated guitar string available today
Specifications
Spec:
Steel core, phosphor bronze winding, Nanoweb coating
Reasons to buy
+
Incredibly long-lasting
+
Retains uncoated string tone
Reasons to avoid
-
On the pricier side of strings
-
Feel not for everyone
One of the most common complaints about a set of coated strings is that they lack the feel of a regular round wound. Often feeling slippery or sticky, D'Addario's X-Series aims to negate this with a thin film of coating that's reportedly a tenth of the thickness of a human hair.
What this means is that your string is completely protected from the rigors of your sweat and artistic endeavor, whilst retaining the tonal flavor of a regular uncoated guitar string. The X-Series is available in two types, the first is XT which offers the feel of a regular string, whilst the XS feels a lot smoother, like a regular set of coated strings.
D'Addario X-Series strings last much longer than an uncoated string, whilst still retaining the majority of tonal qualities appreciated by guitar players across the globe. It's an impressive feat of engineering that will find favor with many a guitar player.
Best electric guitar strings: Buying advice
Choosing The Best Electric Guitar Strings
You can trust Guitar Player. Our expert reviewers spend hours testing and comparing guitar products so you can choose the best for you. Find out more about how we test.
When choosing the best electric guitar strings, there are a handful of considerations you will need to make. All of these facets can have a huge impact on the way your guitar plays, sustains, and its overall tonal quality. With electric guitar strings, there are various materials used to construct the strings, but most often you'll come across nickel wound or nickel-plated with a steel core.
One thing you will have to take into account is the string gauge. Strings' gauges are defined by their lightest string, which is why you'll hear guitar players refer to a set as '9s' or '11s'. For the most part, these will tend to follow a linear curve of increasing thickness, which is usually similar across different brands. A set of 9 gauge Ernie Ball Slinkys should feel pretty comparable to the same gauge of D'Addario XLs for example.
There is something of a misconception amongst players that lighter gauge strings are for beginners and heavy gauge strings are for 'proper' players, which is nonsense, of course. Both Chuck Berry and Frank Zappa were proponents of sets of 8 gauge guitar strings, one of the lightest gauges you can get. Stevie Ray Vaughan, on the other hand, used 13s – and all these players got a great variety of tones out of their guitars. Experimentation is key when selecting a string gauge, so try a different set to your usual and you may find you much prefer them.
Whether your strings are coated or uncoated is another important factor in making your string selection. Coated strings will sound brighter for longer, with the caveat that they feel different from a standard string and cost more, whereas an uncoated string won't last quite as long, but has that traditional feel you'll be instantly familiar with.
Read more on how we test gear and service at Guitar Player.
Related buyer's guides
All the latest guitar news, interviews, lessons, reviews, deals and more, direct to your inbox!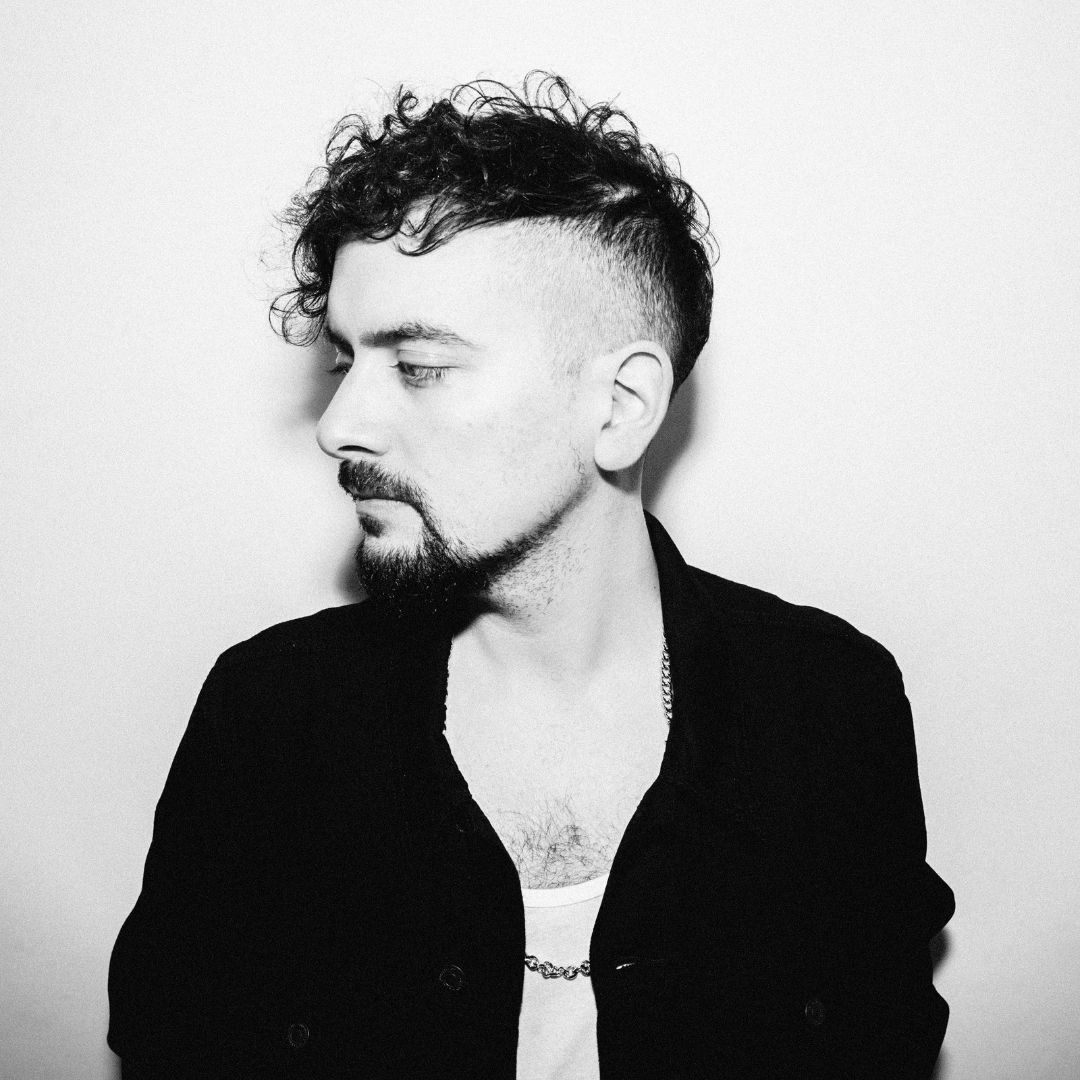 Matt is a Junior Deals Writer at Guitar Player and has been playing guitar as his main instrument for well over 20 years. He also plays drums, bass, and keys producing out of his home studio in Manchester, UK. He has previously worked for Dawsons Music, Northwest Guitars, and freelanced for various magazines and blogs, writing reviews, how-to's, and features. When he's not downloading the latest VSTs or justifying yet another guitar pedal purchase, you'll find him making music with Northern noise hounds JACKALS.