Best Desktop Guitar Amps 2022: Portable Practice Solutions For Modern Living Spaces
Keep your chops in tip-top shape with the best desktop guitar amps from Positive Grid, Fender, Boss, and more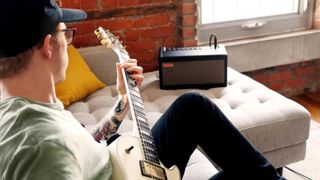 (Image credit: Positive Grid)
The best desktop amplifiers are designed to fit seamlessly into your living space, looking inconspicuous and taking up as little room as possible, whilst simultaneously offering you great sound quality and usability. Unlike that huge 2x12 combo you've got, they quite literally become part of the furniture, meaning there can be no complaints about them ruining the feng shui.
Desktop amps are a relatively new class of amplifier to the market, aiming to fill a gap in the market where the love for loud guitar meets the modern living space. Some of them don't really look like amplifiers at all, and that's kind of the point.
If this is your first desktop guitar amp purchase, or even just your first amplifier, we've included some buying advice at the end of this article to help you make your decision. Just hit the 'buying advice' tab above to head straight there. If you want to head straight to the good stuff, then just keep scrolling.
Looking for a bargain? Well, our Cyber Monday guitar deals page is the place to go. From now until the end of Cyber weekend, we'll be bringing you the very best offers we can find on a range of guitar gear.
Best Desktop Guitar Amps: Guitar Player's Choice
With a myriad of tone options and clever practice features, the Positive Grid Spark 40 might just be the best desktop amp ever made. It sits nicely at a midrange price point and with a full suite of amp models and effects to hand, pretty much any guitar tone you can envisage is well within your grasp.
The original and still one of the best, the Yamaha THR30II blazed the trail for desktop amplifiers, with its unique looks, great tones, and ease of use. It's on the pricier side of the scale, but there are now multiple color versions available too so you can always be certain it will blend in with any home decor.
If you're looking for a budget desktop guitar amp, we recommend the Blackstar Fly 3. Despite its small wattage and low price, it delivers loads of usable tones and can even run on battery power for extra portability.
Best Desktop Guitar Amps: Product Guide
The most versatile and in-depth desktop guitar amp ever made
Specifications
Speakers:
2x4" Custom Designed Speakers
Reasons to buy
+
More tones than you'll ever use
+
Amazing practice tools
+
Convincing amp response
Reasons to avoid
-
Could be too much choice
The Positive Grid Spark 40 has to be one of the most highly anticipated amplifier releases ever, racking up a frankly insane 25,000 preorders before launch. There's a reason for this though; Positive Grid made its name with the amazing BIAS software so guitarists jumped at the chance to get their mitts on a real-life amp from the US-based company.
With amp voices for electric, acoustic, and bass guitar you're covered for everything from country picking cleans right through to searing high-gain lead work. Those are just the ones built into the amp too. Utilize the Spark app on your smartphone and you'll get the full complement of thirty realistic amp models to play with.
Add to the amp models a whopping forty different effects including compression, overdrive, distortion, modulation, reverb, and delay and you've got yourself a super versatile desktop guitar amp. That's without even looking at the amazing practice tools like Smart Jam and Auto Chord.
Read our full Positive Grid Spark review
2. Yamaha THR30II Wireless
The original and still one of the best desktop guitar amps
Specifications
Speakers:
2x 3.5" Full Range
Reasons to buy
+
Really easy to use
+
Built-in wireless receiver
+
Great sounds
The originator of the term 'desktop guitar amp', Yamaha's THR series really hit its stride with the THR30II Wireless. Featuring a built-in wireless receiver, an array of organic-sounding amp tones, and some fantastic quality effects this unusual-looking amplifier is a perfect practice tool.
There's a great response from the THR that makes it feel like a 'proper' amp. The touch sensitivity to your picking dynamics is really quite wonderful, and it bites when you dig in just like the real thing. Despite its small speaker size, the bass response is really hefty and it responds well to EQ control tweaks.
The effects sound gorgeous thanks to the stereo speaker setup, and once you've dialled in a great sound you can save it to one of the five memory banks for instant recall. The THR remote app lets you connect via Bluetooth to dive deep into the guts of the amp models, tweaking cab settings as well as unlocking some extra effects.
Fender's ever-popular modeling amp gets shrunk down to desktop size
Specifications
Speakers:
2x 4" full range Fender Special Design
Reasons to buy
+
Loud for its size
+
Great selection of presets
+
Excellent software app
It's taken a while for Fender to enter the desktop guitar amp market, but it makes perfect sense to take the super popular Mustang modeling amp formula and rehome it in something smaller. The Fender Mustang LT40S certainly hits the spot when it comes to a feature-rich modeling amplifier in a compact form factor.
As you might expect, there's a weight toward classic Fender amp tones and if you've used a Mustang amp before, then there will be some very familiar sounds. Load up the Fender Tone LT app however and you can expand upon these hugely, with sounds from country clean right through to sludgy doom tones, delivered with serious heft thanks to the full-range speakers.
There's a headphone out, aux in, and even a footswitch input for preset hopping hands-free. The LCD display is bright and easy to read, and the large rotary knob makes quick editing presets or creating your own an absolute breeze.
A diminutive amp that's deceptively loud
Reasons to buy
+
Ultra-portable
+
Great overdrive sounds
+
Built-in delay
Reasons to avoid
-
Might be too quiet for some
The Blackstar Fly 3 has been around for a while yet remains just as popular as when it launched. Combining a tiny form factor with impressive sound, this tiny tone machine makes a great practice tool for the home, and for the guitarist on the go.
It's got two channels to play with, as well as Blackstar's patented ISF feature which takes you from American treble right through to a darker British tone with the sweep of a knob. The drive channel is really organic sounding with plenty of clarity and a surprising punch for an amp of its size.
The clean tone is very articulate and used in conjunction with the gain knob you can dial in pristine right through to crunchy. Add in the built-in delay, voiced on a vintage tape echo and you can get some nice ambiance that isn't overpowering.
The king of modeling amps now fits on your desktop
Reasons to buy
+
Awesome amp tones
+
Boss quality effects
+
Included wireless transmitter
Not content with dominating the modeling amp market, the Boss Katana-Air represents a foray into desktop amp territory for this industry giant. With an included wireless transmitter, plus the full complement of amp tones and effects, Boss just might come to dominate desktop amps too.
The control panel will be familiar to any Katana user, giving you bags of tactile control over your tone. With all the usual amp models present, you get lovely vintage clean tones and high-gain metal madness all in one. Add in the Boss studio quality effect suite and pretty much any tone you like is well within your grasp.
The included wireless transmitter is a real gem too, giving you up to 75 feet of range with no perceptible latency. Load in custom tones from the Boss Tone Central library, including some made by big names like Thomas McRocklin, or just fine-tune your own creations.
A classic guitar amp gets a modern makeover
Specifications
Amp Models:
11 (23 with app)
Reasons to buy
+
Amazing amp sounds
+
Great stereo spread
+
Recording via USB
Reasons to avoid
-
Lacking a little in the low end
Vox's modeling amp endeavors might not have gotten the plaudits of some of the other big names on this list, but their Valvetronix series of amplifiers certainly have plenty of admirers. The Vox Adio Air GT takes some of the features of its larger cousin and condenses them down into a smart-looking desktop amplifier.
This amp sounds huge despite only having two 3-inch speakers. Bright and sparkly cleans mix with warm and pleasing crunch sounds, as well as taking you right up to saturated metal distortion. It's a versatile selection that will have you covering pretty much any style of music you can imagine.
The ability to stack multiple effects on top of one another is a fantastic addition, opening up a creative outlet for those who like to experiment. When combined with the 'wide' function you can get some serious stereo sonics that will impress even the most ardent purist. Bluetooth lets you connect your smartphone wirelessly, rounding out this amp's impressive feature set.
A simple desktop amp with a focus on great tone
Specifications
Speakers:
1x4" Orange Voice of the World
Reasons to buy
+
Easy to use
+
Great drive tones
+
Outstanding portability
If you're not the sort to menu dive, or you already have an existing pedalboard and don't need a ton of features to practice with, then the Orange Crush Mini might be the perfect desktop amp for you. Packing a 4-inch Voice of the World speaker, this amp focuses on great tone, leaving you free to practice and play.
The clean base tone is really nice if a little on the quiet side but dial up the gain and you get a very nice sounding, Orange-style crunch tone. Despite there only being one EQ knob you can grab a lot of different sounds by tweaking in conjunction with your guitar's tone knobs too.
It's a fairly limited feature set but you still get a built-in tuner, an aux input for playing along to your favorite sounds, and more interestingly, an 8 ohms speaker out. This means you can use this little unit as a portable amplifier head, massively beefing up your sound whilst keeping things lightweight and portable.
A gorgeous-looking mini-amp with a deceptive roar
Reasons to buy
+
Awesome clean tones
+
LSI smartphone integration
+
Built-in delay
Reasons to avoid
-
Needs Tonebridge subscription
The Laney Mini-ST Lion takes all the great retro styling of its larger tube amp sibling and condenses it down into a tiny little unit that will fit anywhere in your home. With 2x 3-inch speakers and some great connectivity options, this little Laney is a great low-budget option for the practicing guitar player.
We loved the clean tones on this little thing, delivered with excellent clarity and pairing well with the onboard delay. The drive tone sounds really lovely too, although it gets a bit flappy at higher volume settings.
To get the best out of this guitar amp though, you really need to pair it with Ultimate Guitar's 'Tonebridge' app, which lets you jam along to guitar tabs with an accurately modeled guitar tone. It's a fantastic little practice tool that works really well and Laney includes 3-months free when you buy the amplifier, but after that, you have to pay full whack.
The world-famous CUBE, now in desktop amplifier format
Specifications
Speakers:
2x 4" Custom Design
Reasons to buy
+
Great selection of sounds
+
Deep tone editing capability
+
Built-in Boss effects
The Boss Dual Cube LX takes one of the most famous busking amps, the Roland Cube, and puts it right into your living room. Perfect for home practice and playing with your mates, this feature-rich desktop amplifier offers portability and great sound.
Thanks to the stereo speaker configuration, the Cube LX delivers realistic amp tones that belie its small size. The amp response feels organic and there's plenty of range to take you from clean right through to metal distortion.
Adding in a full complement of Boss' studio-grade effects you get some great modulation sounds, as well as their signature reverbs and delays. Deep dive into these settings with the Dual Cube LX editor, and even run a stereo pedalboard into it thanks to the two inputs. There are more features than we can list here, making this a fantastic option for home practice.
Best Desktop Guitar Amps: Buying Advice
Choosing The Best Desktop Guitar Amp For You
You can trust Guitar Player. Our expert reviewers spend hours testing and comparing guitar products so you can choose the best for you. Find out more about how we test.
As with any guitar amplifier, there are certain crucial aspects that you'll want to pay attention to. That said, the best desktop guitar amps exist in their own category for a reason, so there are some characteristics you'll need to pay extra attention to.
Which desktop amp has the best sound?
Even though they're used as practice amps for the home, there's no reason to have to scrimp on sound with desktop guitar amps. Thanks to the marvels of modeling amp technology you can get a multitude of amplifier tones and effects all in one unit. This is what makes them so good for practicing along to your favorite songs or writing your own music with a unique sound.
Now there's no 'best' sounding amplifier as such, but some desktop amps do certain sounds better than others. Amps like the Yamaha THR30II definitely lean more toward traditional and vintage tones, whereas something like the Boss Katana-Air will be much better at a modern high-gain tone. You'll need to weigh up which you're likely to use the most and decide based on that if you find yourself stuck between two choices.
Effects are something you should pay attention to as well. Having built-in effects can really help you augment and expand upon your sound, as well as help you to emulate some of the most famous guitar tones. The majority of desktop guitar amps will ship with some effects, but it's always worth checking to make sure it has the ones you need.
What Wattage Do I Need?
As you'll be using these desktop amplifiers at home, they don't require a particularly high wattage. The amplifiers on this list go from 3 Watts to 40 Watts, with both being plenty for practicing at home. If you've got young children or a partner who's particularly sensitive to slightly out-of-tune bends then going for a lower wattage is probably for the best, there are however some instances where a 3 Watt amp may not be what you need.
If you regularly play with someone else, having that extra power on tap can be useful when your buddy calls in with their full-fledged guitar amp and humbucker-equipped guitar. Likewise, you might just want to crank it up and let loose when nobody else is around to practice your rockstar moves at home, so having that extra power will be a big benefit even if you don't always use it.
What other functionality do I need?
Most of the best desktop guitar amps come with more functionality than you would know what to do with, such is the nature of this genre of amplifier. However, they're not all born equal.
The option for Bluetooth is definitely a big one, as it allows you to connect seamlessly to other devices, particularly useful when a desktop amp has an app that gives you more functionality. Bluetooth can also allow you to play music through the amp for wireless jamming to your favorite songs.
A headphone output is pretty much a necessity on any desktop guitar amplifier, as there will be times late at night when inspiration strikes. Playing with headphones is also useful when hunting for tones or tweaking your sound, as it takes the room out of the equation and gives you a direct feed.
Do looks matter?
In this instance, we'd say yes. The best desktop guitar amp is one that fits into your existing living space, both in terms of size and looks. If you're looking to place your amp in a room you share with others, then it makes sense to ensure the impact on the aesthetic is minimal.
Many of the amps on this list carry subtle looks so they'll fit perfectly onto those Swedish-made shelves, looking no more out of place than a fancy Bluetooth speaker. With some of the others, it's going to be fairly obvious what it is and you'll want to bear in mind that fluoro-orange might not be to the taste of all in your household.
Related buyer's guides
All the latest guitar news, interviews, lessons, reviews, deals and more, direct to your inbox!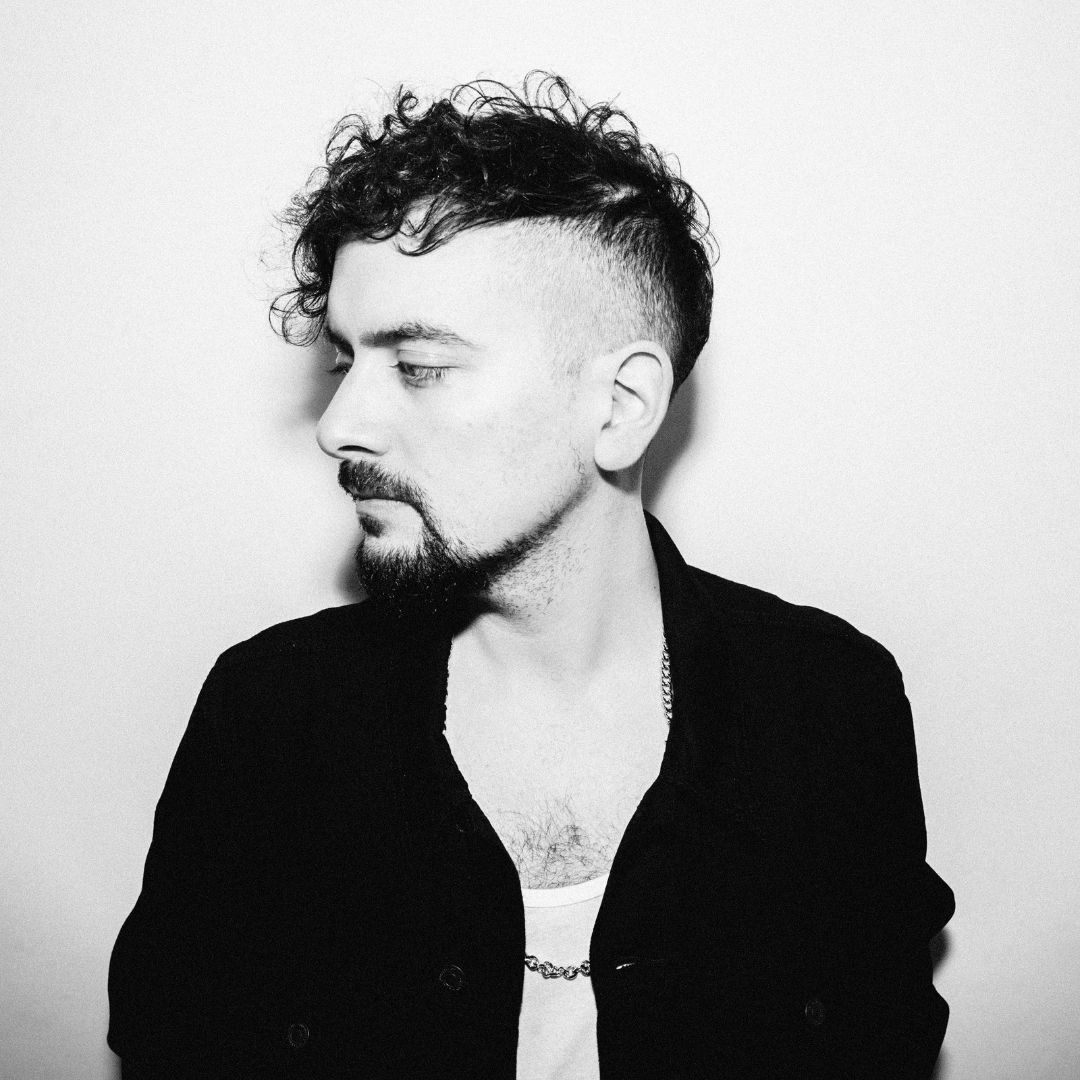 Matt is a Junior Deals Writer at Guitar Player and has been playing guitar as his main instrument for well over 20 years. He also plays drums, bass, and keys producing out of his home studio in Manchester, UK. He has previously worked for Dawsons Music, Northwest Guitars, and freelanced for various magazines and blogs, writing reviews, how-to's, and features. When he's not downloading the latest VSTs or justifying yet another guitar pedal purchase, you'll find him making music with Northern noise hounds JACKALS.