Spark GO's compact form is a huge part of what makes it both fun and a boon for creativity and music making
Pros
+

Grab-and-go format, with good volume and tone

+

Loads of onboard amp models and effects and more available from the ToneCloud community
Cons
-

Some Spark App connectivity issues with Pixel 6, likely due to our pre-production test unit
You can trust Guitar Player. Our expert reviewers spend hours testing and comparing guitar products so you can choose the best for you. Find out more about how we test.
Positive Grid's Spark smart amp impressed me when I reviewed it in 2020, with its 40 watts of power, Bluetooth audio streaming, a huge library of amp and effect tones powered by the company's BIAS tone engine, Auto Chords to analyze songs and display chords, and a virtual band for jamming on your own.
The gear maker downsized Spark's hardware last year when it introduced Spark MINI (reviewed September 2022), while adding new features like Smart Jam Live, which analyzes your playing and automatically generates bass and drum backing.
Now comes Spark GO, a pleasingly loud and toneful pint-sized version you can toss in a tote bag or dangle from its wrist strap. And it packs nearly all the features of its big siblings via the free Spark App.
At a glance
PRICE: Preorder $109, RRP $149
TYPE: Digital modeling mini amp with internal rechargeable battery and Bluetooth
OUTPUT: 5 watts
SPEAKERS: 1x 4.5cm speaker with passive radiator
EFFECTS: 33 Amp Models, 48 Effects
WEIGHT: 0.36 kg
Pre-order at Positive Grid
Like everything in Spark world, Spark GO is stylish and covetable. It's about the size of a point-and-shoot camera, with both a side-mounted strap peg and a top-mounted volume knob to complete the similarity. The textured rubber sleeve encasing it looks and feels pleasing, and the gold hardware looks smart. Rounded edges, plus recessed controls for preset selection, volume and power, add to the sleek profile, and the knurled volume knob that rings the ¼-inch instrument input is large and grippy.
Soft detents in the control add a nice tactile feel, and I like how they make volume changes incremental, although some may prefer a potentiometer with a traditional smooth travel. In addition to the volume knob, the top-mounted control set includes a preset selection button with four red LEDs to indicate which preset (Rhythm, Lead, Solo and Custom) is active, a pair of -/+ volume controls to adjust the level of music streamed from the Spark App or Bluetooth devices, and a 1 /8-inch stereo headphone jack.
The power switch is mounted on the side adjacent to the volume control, next to a recessed input for the USB-C cable for charging and recording – yes, GO is also a 1x2 USB interface. The back of the body has several rubber concentric bevels molded into it, so you can lay the amp flat, with the speaker pointing up for omnidirectional sound, and have some isolation to prevent resonance from the table top. GO comes mounted with a black-and-tan hardshell grill, and an all-black woven grille is included in the box, should you prefer that look. It also comes with red and black straps, so you can accessorize accordingly.
While Spark GO has 33 amp models and 43 effects onboard, thousands more are available for download. Like all Spark amps, GO relies on the Spark App to get the most out of it, including tone tweaking, and preset management and downloading. In addition, you get Smart Jam, Quick Jam (featuring editable pre-made tracks with drum and bass accompaniment), Auto Chords, and video capture and sharing.
Spark App connected instantly with GO on my iPhone and I was up and running. (I had connection issues with my Pixel 6, but Positive Grid has had no similar reports, so this was probably down to my preproduction test unit.)
GO sounds satisfyingly loud, present and detailed for its size, and being able to have all of Spark's features with you in such a compact travel-sized amp is pretty awesome. I could even see taking the GO and a pair of headphones with me on a guitar shopping trip for some privacy and detailed product auditioning.
A few app features – like EQ Scenario, which has optimized preset curves for various music styles – weren't active at the time of review. In addition, because the hardware volume knob is an endless encoder, GO by default makes a not-so-quiet muted guitar "chuck" sound to let you know when you hit its maximum. You can turn this off in the app, which also has a handy volume level indicator.
Spark GO's compact form is a huge part of what makes it both fun and a boon for creativity and music making. Throw GO in your backpack or jacket pocket, or let it hang from your wrist or guitar strap, and you'll have all the inspiring tones, jamming features and more you desire or require. You'll undoubtedly play more often as result, as I did, and that's ultimately what great gear is all about.
Last chance to get your Positive Grid Spark GO at the special pre-order price.
Specifications
OUTPUT: 5 watts
SPEAKERS: 2" custom design passive radiator
CONTROLS: Four programmable preset selector, guitar channel volume, music channel volume, power/Bluetooth pairing button
I/O: 1/4" guitar Input, 1/8" stereo headphone/ line output
ONBOARD EFFECTS: 33 amp models, 43 effects
WIRELESS: Bluetooth 5.0 USB 1 in x 2 out audio interface, 16-bit/44.1 kHz
DIMENSIONS: 4.92" x 3.34" x 1.77"
WEIGHT: 0.76 lbs
BUILT: China
Preorder at Positive Grid
Visit Positive Grid for more information.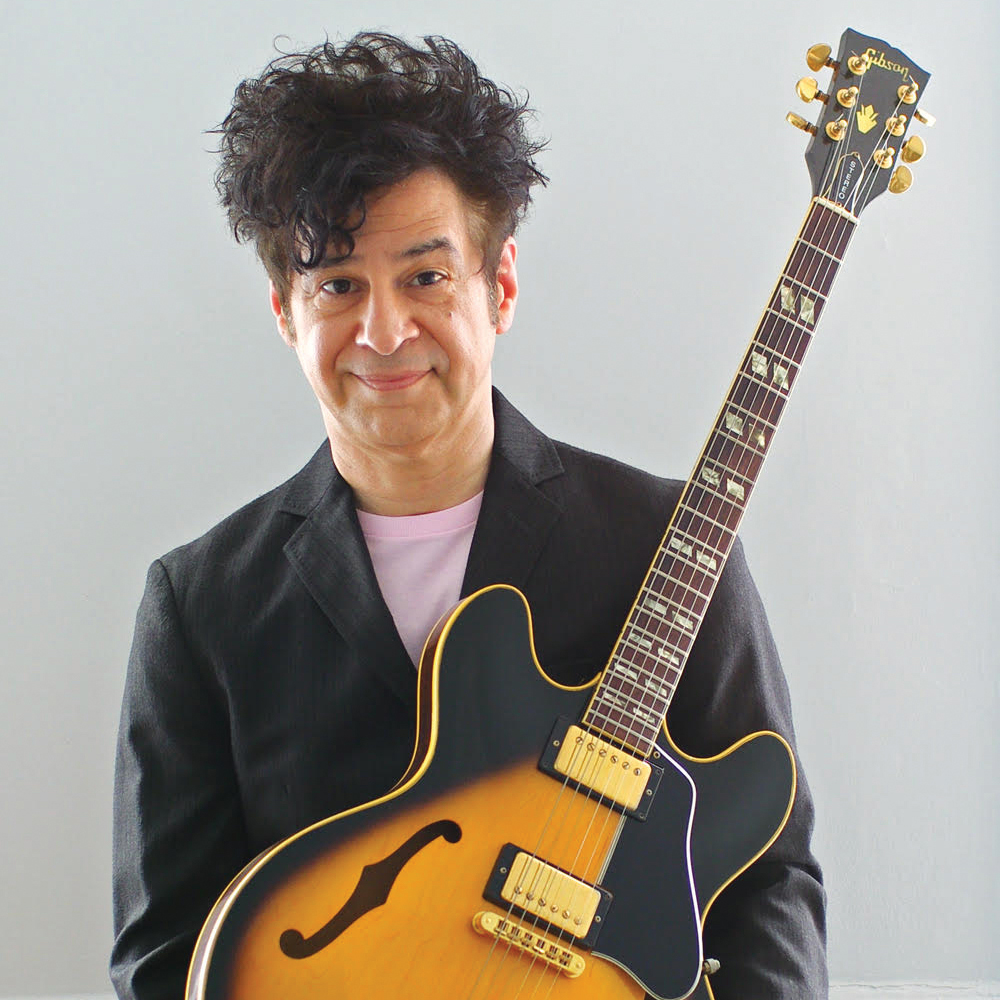 Guitar Player editor-in-chief
Christopher Scapelliti is editor-in-chief of Guitar Player magazine, the world's longest-running guitar magazine, founded in 1967. In his extensive career, he has authored in-depth interviews with such guitarists as Pete Townshend, Slash, Billy Corgan, Jack White, Elvis Costello and Todd Rundgren, and audio professionals including Beatles engineers Geoff Emerick and Ken Scott. He is the co-author of Guitar Aficionado: The Collections: The Most Famous, Rare, and Valuable Guitars in the World, a founding editor of Guitar Aficionado magazine, and a former editor with Guitar World, Guitar for the Practicing Musician and Maximum Guitar. Apart from guitars, he maintains a collection of more than 30 vintage analog synthesizers.