Best Looper Pedals 2023: Our Top Pick Of Loop Pedals For Practice And Live Performance
Fatten up your live performances and enhance your practice regimen with the leading looper pedals from Boss, TC Electronic, MXR, EHX, and more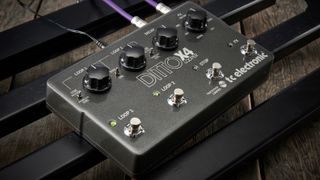 (Image credit: Future)
Depending on how you use it, having one of the best looper pedals on your pedalboard can completely transform your playing. Whether it's allowing you to ditch the unreliable bandmates and go solo or seriously up your practice game, a great looper is a vital tool for the modern guitarist.
These magical stompboxes allow players to do everything from doubling guitar parts, building harmonies and creating a backing track to solo over. They can even be used in combination with your vocals to create unforgettable live performances.
Of course, it's not just the ability to enhance performances that's enticing either, as a loop pedal can be a precious tool for practice, allowing you to work on timing, phrasing, songwriting, and many other techniques required to become a more complete guitar player.
If you've not encountered a looper pedal before, it's well worth checking out our buying advice section, where we dive deep into the ins and outs of these excellent bits of kit. If you want to see the best loopers available today, keep scrolling for our top picks.
Best looper pedals: Our top picks
With their parent company Roland being amongst the first to provide a modern looper as we know it today, it's little wonder the Boss RC-5 Loop Station sits at the top of our list. Its compact size hides a vast array of features and it will suit the vast majority of looping scenarios you'll encounter, be it creatively stacking your compositions in front of an audience or just jamming along to your own backing track at home.
If simplicity is your bag or money is tight, then you'll want to check out the TC Electronic Ditto. Despite its single footswitch and knob combo, you can add infinite overdubs with this teeny tiny pedal, and it'll fit on the busiest of pedalboards too.
Best looper pedals: Product guide
1. Boss RC-5 Loop Station
The best looper for all-round performance
Specifications
Dedicated stop control?:
No
Reasons to buy
+
Loads of memory
+
Compact size
+
High-quality sound
Combining portability with versatility, the brilliant Boss RC-5 Loop Station is perfect for beginner and veteran loopers alike. Packing enough depth to add to your live performance as well as being easy enough to manipulate for home practice.
The RC-5 offers you more memory than you're ever likely to use, with a huge 13 hours worth at 1.5 hours per track. 99 memory slots allow you to store your loops, and you can even import and export loops to your PC, which you'll likely be more than happy to do thanks to the upgraded 32-bit audio quality.
There are a total of 57 rhythm tracks you can use for accompaniment when playing solo, with each rhythm having seven different kits and two variations. Colored LCD lights let you know what mode you're in, and some handy buttons on the front of the pedal control memory locations and your rhythm tracks.
The best looper pedal for guitar players on a budget
Specifications
Dedicated stop control?:
No
Reasons to buy
+
EmptySimple to use
+
Great value for money
+
Compact size
Reasons to avoid
-
Some will want more depth
The teeny-tiny TC Electronic Ditto is a dream for players on a budget or those where pedalboard space is at a premium. Removing any extraneous and arguably unnecessary extra features, the Ditto lets you get down to business with a minimum of fuss.
You can overdub loops infinitely with this looper, and thanks to the 24-bit uncompressed quality there was no discernible drop in quality, even when we went over the 20-loop mark. A generous five minutes of looping time should be enough for anyone to get the most out of practice or performance.
Its simple layout means you'll be relying on the LED to determine what's happening with your loops with red indicating record, green showing playback, and a quick double tap of the switch to end playback. It's a simple setup, but it works remarkably well and for the money, it's the perfect choice for those who want the bare minimum.
3. Boss RC-600 Loop Station
The best looper pedal for advanced playing
Specifications
Dedicated stop control?:
Yes
Reasons to buy
+
The ultimate looper
+
Heaps of connectivity
+
Top-quality sound
If you're wanting to build a live performance around your looper, then the Boss RC-600 Loop Station gives you the looping time and connectivity to ensure you can build full-scale compositions, all at 32-bit quality. With two mic inputs and two instrument inputs, you can run a whole rig around this incredible looping unit.
It's intimidating just looking at this thing, but you'd be surprised at how easy it is to get up and running. Six footswitches with dedicated start and stop controls mean you can just plug in and get looping straight off the bat and a quick dab of the track select switch gives you access to three more.
The RC-600 also includes a host of built-in effects and even some amp models so you can play without any other devices. Easy importing and exporting to your DAW alongside a bunch of built-in rhythms makes this probably the most complete looper money can buy.
4. Pigtronix Infinity 3 Looper
A brilliant looper pedal for getting in-depth with your loops
Specifications
Dedicated stop control?:
Yes
Reasons to buy
+
Seamless switching
+
Top-quality sound
+
Excellent MIDI sync
Reasons to avoid
-
Undo/redo needs external footswitch
The Pigtronix Infinity 3's rugged design and clean looks make it an excellent choice for any guitar player, but if you're looking to move beyond your first simple loop pedal, then it just might be the best choice for you.
Having two separate tracks for looping makes it an excellent songwriting tool, and you can choose to play them back both in serial and parallel modes with overdubs, allowing you to build up complex compositions. 50 preset locations let you save your loops, allowing you to build tracks and recall them whenever you want.
The dedicated stop button can be applied to all tracks or just a single track and the octave function allows you to slow down or speed up your loops to pitch them up or down. It's got stereo ins and outs too, so plenty of connectivity for whatever you can throw at it.
5. TC Electronic Ditto X4
A brilliant multi-looper with built-in effects
Specifications
Dedicated stop control?:
Yes
Reasons to buy
+
Easy to use
+
Superb sound
+
Built-in effects
Building on the success of its simpler, smaller sibling, the TC Electronic Ditto X4 retains that easy-to-use ethos but adds more loops and built-in effects to expand your sound. With USB loop transfer and the ability to store backing tracks, this brilliant looper is an excellent choice whether used at home or for live performances.
Like the regular Ditto, you get five minutes of recording time at 24-bit, ensuring excellent quality no matter how many loops you stack on top of one another. A dedicated stop footswitch can be set to stop one loop or both at the same time, a useful addition when running multiple loops in a live scenario.
There are some interesting effects built into the Ditto X4 too, with the ability to reverse, playback at half speed, or playback at double speed offering some interesting options. It can also be used to stop loops in interesting ways, like with a fade or a tape reel-style slowdown. Dedicated volume knobs for each loop round off this excellent looper's versatile feature set.
A great value-for-money looper in a compact enclosure
Specifications
Bypass:
True/Buffered Bypass
Dedicated stop control?:
No
Reasons to buy
+
Compact size
+
Easy to use
+
Reverse and speed change
The MXR Clone Looper has an ingenious design, where the traditional stompbox enclosure has been turned sideways to allow for an extra footswitch, keeping things compact whilst retaining the necessary functionality for a great looper.
With six minutes of storage time and the ability to add infinite layers, you certainly won't run out of space for ideas here. The pedal also cleverly remembers your loops when you turn it off. Two clearly defined footswitches offer record/dub and play/stop functionality, making it a breeze to get up and running.
The volume knob in the center also has some interesting extra features. A single press gets your loop playing at half speed, whilst a double press will get it up to double speed. Press and hold and you'll get your loop to play in reverse, offering up some creative ways to mess with your loops once you've laid them down.
An excellent looper that's also an incredible delay pedal
Specifications
Bypass:
True/Buffered/DSP Bypass
Dedicated stop control?:
No
Reasons to buy
+
2 loopers in 1
+
XLR for vocals
+
Also a delay and reverb pedal
Reasons to avoid
-
Overkill if you only want a looper
Despite not being designed primarily as a loop pedal, the Line 6 DL4 MkII often gets used by guitarists for its ingenious looping, rather than its primary function as a delay pedal. With the ability to increase storage using a microSD card, plus the additional delay pedal features, the DL4 is a great choice for any guitar player.
You get two minutes of recording time in stereo and four minutes in mono, all in glorious 24-bit audio quality. You can also choose to use it as a single-button looper, or as a four-button looper for enhanced functionality. Add in some of the best digital delay and reverb effects and you've got a potent pedal that will do loads for you.
The dedicated XLR input is a cool feature, allowing you to run vocals if you're the singer-songwriter type. You can half a loop's speed or reverse it as well as use a built-in delay effect to add a little texture to your looping.
8. Electro-Harmonix 720 Stereo Looper
A no-frills looper that's excellent value for money
Specifications
Dedicated stop control?:
Yes
Reasons to buy
+
12 minutes of loop time
+
Excellent build quality
+
Store your loops
EHX makes a variety of loopers but for us, the Electro-Harmonix 720 Stereo Looper offers the best balance of functionality and ease of use. It's a nice size and offers that time-tested EHX build quality, so you can stomp to your heart's content.
With 12 minutes of recording time and high-quality, uncompressed audio playback, the 720 delivers even effects-laden sounds beautifully. You've got space to store 10 loops with a segmented LED that lets you know which loop is playing, plus three LED lights that tell you whether you're playing, recording, or dubbing.
The two footswitches offer a play/record and dedicated stop feature, with the stop button also doubling as an effects switch. Speaking of effects, you've got two to play with allowing you to play your loops backward, or a half-speed option that drops your guitar down an octave, great for creating pseudo-basslines to play over.
Best looper pedals: Buying advice
Are looper pedals good for beginners?
Looper pedals are a great practice tool for any guitar player, whether you're a beginner or not. For beginners, they allow you to improve your jamming and soloing skills in private, helping you hone your phrasing and understand more about the instrument from a theoretical standpoint.
Loopers are also amazing tools for songwriting and composition. You can play a rhythm part with your acoustic electric, loop it, then add a melody without relying on anyone else and get an idea of what your song will sound like before taking it to the practice room. It also helps you improve your timing, as you'll need to ensure your start and stop your loops on time.
Where does a loop pedal go in the chain?
Most guitarists place their loopers at the very end of their signal chain. If you're planning on using your other pedals in your loops then it makes sense to do it this way. However, if you don't want certain pedals appearing in your loops, like your overdrives, you'll want to place your looper pedal before these.
This can be problematic if you still want your delay and reverb in your looping, so you can place a looper in the effects loop to prevent them from being colored by distortion but retain your time-based effects.
How does a looper pedal work?
A looper pedal is basically a small recorder in pedal format. You play your part, the pedal records it and then plays it back for you. The amount of time you have to record depends on the pedal, as do other features like adding effects to playback, changing the speed, or reversing.
More advanced pedals will also offer features like quantized playback, where the pedal automatically puts your loop in time, as well as the ability to sync via MIDI to external instruments like drum machines.
How we choose the best looper pedals
You can trust Guitar Player. Our expert reviewers spend hours testing and comparing guitar products so you can choose the best for you. Find out more about how we test.
At Guitar Player, our team of passionate guitarists understands the power and creative possibilities looper pedals offer. With our deep appreciation for looping as a musical tool, we have extensively tested and analyzed numerous pedals to identify the best options available.
To compile our list of top looper pedals, we combine our practical expertise, meticulous research, and insightful discussions with our editorial team. We consider factors such as sound quality, functionality, ease of use, durability, and value for money, ensuring that we showcase the finest pedals on the market.
As dedicated musicians, we recognize the importance of capturing and layering musical ideas on the fly. Whether you're a solo performer, a songwriter, or an experimental sound artist, our goal is to provide reliable and knowledgeable recommendations to help you find the perfect looper pedal that unlocks your creative potential.
Read more on how we test gear and service at Guitar Player.
Related buyer's guides
All the latest guitar news, interviews, lessons, reviews, deals and more, direct to your inbox!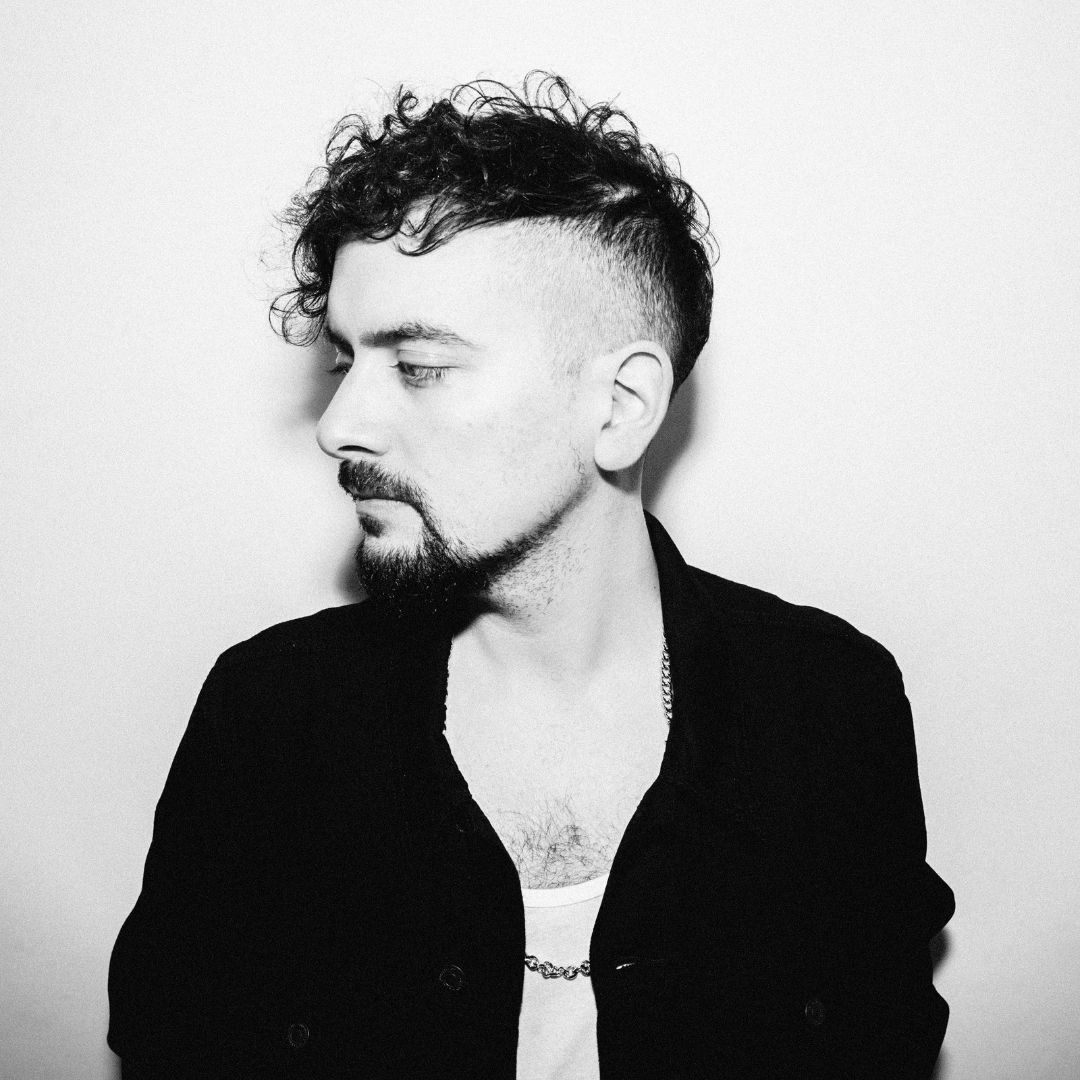 Matt is a Junior Deals Writer at Guitar Player and has been playing guitar as his main instrument for well over 20 years. He also plays drums, bass, and keys producing out of his home studio in Manchester, UK. He has previously worked for Dawsons Music, Northwest Guitars, and freelanced for various magazines and blogs, writing reviews, how-to's, and features. When he's not downloading the latest VSTs or justifying yet another guitar pedal purchase, you'll find him making music with Northern noise hounds JACKALS.