The Best Gear of 2021: Our Roundup of the Year's Top Guitars, Amps and Pedals
What in the world of guitar gear got us excited in 2021? Guitar Player's editors and reviewers pick their favorites.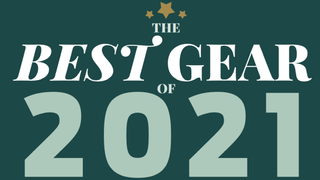 (Image credit: Future)
Despite the ongoing pandemic 2021 was a fabulous year for gear. With many exciting and innovative products appearing over the last 12 months we guitar players have been spoilt for choice.
Here are some of the top picks from team GP…
Gibson Custom Shop Murphy Lab Les Paul, ES-335 and ES-355 Guitars
A revitalized Gibson introduced its Murphy Lab extension of the Custom Shop early in 2021, and that thrillingly accurate backward glance proved one of the more exciting new developments from a big-name maker in quite some time.
Tom Murphy has long been recognized as a leading practitioner of the art of aging Gibson guitars, and if someone had told us the 1959 Les Paul Heavy Aged, 1959 ES-355 Light Aged, and 1961 ES-335 Ultra-Light Aged we were sent for testing were rare under-the-bed vintage finds we wouldn't have thought twice.
And not only did they look great, but Custom Shop build quality ensure they also played superbly and sounded authentic. Stellar stuff. DH
Orange Acoustic Pedal
This is an ideal preamp and flexible D.I. for acoustic guitar rockers after an amp-like tone. It simply makes any acoustic-electric guitar sound bigger and bolder without having to fuss with a bunch of complicated controls.
The main event is the very sculptable midrange along with the requisite bass and treble controls. Tweak them a bit for different applications or instruments, but most players can probably pretty much set 'em and forget 'em.
I was miffed about no mute or bypass button at first but needed a mutable tuner in line anyway. Once the ample-sounding Orange Acoustic Pedal tone colors the signal chain, going without it sounds black and white. JL
Reverend Gristle 90
Guitarist Greg Koch went off-road when creating a follow-up to his signature Tele-centric Gristlemaste, and the result is the Gristle 90, a mashup of Fender and Gibson attributes that features a korina body that's chambered under the pickguard and has a Firebird-style raised center section, and a three-piece korina set-neck topped with a 24 3/4-inch scale, 22-fret ebony fingerboard.
Steering things further into Gibson territory, the Gristle 90 has a Bigsby vibrato and a Tune-o-matic bridge, and it sports a pair of P-90 pickups – specifically, Fishman Fluence Gristle 90s, which were voiced by Koch and crew for this guitar. They feed volume and tone controls – the latter with a push-pull switch for a Peter Green-type out-of-phase sound – along with a pushbutton midrange boost and a three-way selector.
The Gristle 90 is a great playing and superb sounding guitar that combines classic and cutting-edge technologies to create a T-styler like no other. AT
Mesa Badlander
Derived from a long line of high-gain Mesa Rectifier amplifiers, this EL34-powered two-channel 100-watt head (also available in combo, rack-mount and 50-watt versions) delivers an astounding range of tones courtesy of Mesa's 3 Mode Channel Cloning system that provides independent switching of the Clean, Crunch and Crush modes on each channel, each of which offers different gain and voicing options.
Dialing in righteous clean and overdriven tones is facilitated by the independent gain, master and EQ controls, and there's a front-panel switch to select 100-, 50- or 20-watt operation (all class A/B), a tube-buffered series FX loop, a trio of speaker jacks and a bias switch to configure the amp for EL34 or 6L6 power tubes.
The features are extensive, but one of the most significant is the Cab Clone IR, a cab-simulator/reactive load with eight Mesa miked-cabinet IRs that can also be loaded with IRs of your choice. It adds up to a magnificently well-endowed amp that's also an amazing deal. AT
Epiphone USA Casino
This updated and revitalized USA Casino – the first built in the U.S. since 1971 – absolutely nails what makes the iconic hollow-body Casino great: from big, bold British jangle and punch to sexy, syrupy P-90 jazz guitar and blues guitar tones.
The solid mahogany, 22-fret, rounded-C neck is topped with an Indian rosewood fingerboard, and with its three-ply maple/poplar/maple top, Gibson ABR-1 Tune-o-matic bridge and thinline trapeze tailpiece, it's a contoured classic in either Royal Tan or Vintage Sunburst nitro finishes.
While it may cost a pretty penny compared to the Asia-made Epiphone Casinos of even a few years ago, the USA Casino is worth the investment, bringing the model back to the premium U.S.-made dream machine it was always meant to be. JVR
Boss OC-5 Octave
The OC-5 builds on the legacy of the OC-2, introduced 40 years ago, with a spot-on re-creation of the original monophonic pedal as well as a Poly mode that delivers the OC-3's chord-loving goodness.
It ups the ante with a +1 octave control that adds definition and chime to guitar lines, and a -2 octave that in Poly mode becomes a range control for the -1 octave, allowing you to place the sub on just the root of the chord or over all the notes being played.
Boss's latest tracking technology delivers lightning-fast, glitch-free performance, producing a natural sound and feel even on bends and vibrato. Better still, its suboctave sounds more natural than that of its predecessors. CS
Eventide Micropitch Delay
The MicroPitch Delay is a stereo delay with controls to independently adjust pitch for the left and right channels, as well as pitch-modulation capabilities courtesy of an LFO, and an envelope that responds dynamically to your playing.
The little red box is awesome for delay, chorus and doubling effects, but that is just the tip of this iceberg. The secondary mod parameter lets you choose from three types of pitch modulation: via LFO, via envelope to raise pitch, and via envelope to lower pitch. These last two methods are great for creating dynamically responsive pitch shifts.
It's also terrific for creating syrupy chorus and ascending and descending delays via picking dynamics. I found that, at its core, the MicroPitch Delay is a fantastic "always-on" sonic enhancer in my signal chain. CS
Fender American Professional Jazzmaster II
If you're like us, you've wanted a Jazzmaster for years. What held you back was those notoriously wonky vibrato tailpieces and the humpy 7.5-inch neck radius. Well, the American Professional II is for you, with a redesigned Panorama tremolo system that gives you all the bending room of a Strat, updated V-Mod II pickups, and – finally! – a more comfortable rounded-C neck shape, with a modern 9.5-inch neck radius. Hallelujah!
The V-Mod II single-coil pickups kick indie ass, too: clear, punchy and articulate, with a coil-tap option for a beefier sound out of that previously thin bridge pup in most Jazzers. With the American Professional II, Fender has given us all the Jazzmaster's cool character, with absolutely zero trade-offs. JVR
Epiphone "Inspired by Gibson" Hummingbird
Comparable in nearly every detail to its much-pricier U.S.-made Gibson counterpart, the new made-in-China Epiphone Hummingbird features that classic square-shouldered dreadnought shape, a solid Sitka Spruce top, solid-mahogany back and sides, Indian Laurel reverse-belly bridge with bone saddle, tortoise shell pickguard with Hummingbird and floral graphics, a glued-in, tapered dovetail neck joint, quarter-sawn spruce bracing, ivory-and-black six- and four-ply binding and an Aged Gloss finish.
Specs aside, it just plays and sounds great, with a 24.72-inch-scale mahogany neck with rounded-C profile, a 12-inch radius, and a lovely Indian laurel fingerboard. Finally, a Hummingbird for the rest of us. JVR
ESP MH-1000 Deluxe Evertune
An Editors' Pick Award mysteriously went missing from this review when it appeared in the November 2021 issue, but the MH-1000 Deluxe Evertune certainly earned one.
This beautifully made guitar offers righteous playability thanks to its three-piece set-thru maple neck with a thin U shape and a 25.5-inch-scale Macassar ebony fingerboard carrying 24 mirror-polished, stainless-steel frets. The guitar swings a pair of active EMG pickups – a 60T W-R in the neck position and an 81 in the bridge slot – and the tone knob pulls for split-coil action.
As the name denotes, this version of the MH-1000 Deluxe features an Evertune bridge that provides rock-solid tuning stability and unprecedented intonation accuracy, and can be easily adjusted for the desired string-bending response. The Evertune is a game changer and the MH-1000 Deluxe an ideal platform to showcase its abilities. AT
Orange Terror Stamp
Perfect for mounting on a pedalboard, this potent little amplifier is a hybrid design that uses a 12AX7 tube in the preamp driving a 20-watt solid-state power section. A single foot-switch toggles between volume 1 and volume 2 controls, and there's a Shape knob for EQ-ing sounds and a master gain control. The speaker output can handle 8- and 16-ohm loads, and there's an FX loop and a cab-simulated output for recording, headphones or feeding a FOH mixer.
The Terror Stamp has a wide gain range and its British-flavored distortion is killer for everything from blues guitar to hard rock. It's a great pedal to keep in the gig-bag in case your main amp goes down, or as a full-time amplifier for players who want to reduce the amount of gear they carry to the gig. AT
Neural DSP Quad Cortex Floor Modeler
When it comes to the industry-leading amp modelers, guitarists have stopped debating whether they sound like the real thing and just started using them. In doing so, many have developed strong loyalties to their DSP delivery unit of choice, which led to some ruffled feathers and muddied waters when plug-in designer Neural DSP unveiled this Quad Cortex floor unit.
Boasting an extremely intuitive interface with touch screen and combination rotary-knob-foot-switch gizmos and the ability to capture and reproduce any amp, drive pedal or cab you throw at it, the main takeaway is that the Quad Cortex simply sounds astoundingly good, immediately establishing it as a serious contender for anything out there. DH
Origin Effects RevivalDrive Compact
When you notice that your pals have the same new overdrive pedal on their boards, you know something is up. With its amp-like circuit design and chewy, touch-responsive sag and bloom, the original RevivalDrive caused a massive stir a few years back, but it's a big pedal. The RevivalDrive Compact packs that same spongy saturation into a fly-rig-approved form factor, and does it sound good.
Is it the "tube amp-style signal path with Class A preamp"? Or maybe the "long-tail pair phase inverter" or the "reactive overdrive design"? It's those things, plus EQ options for single-coil or double-coil pickups and a wet/dry control so you can blend your amp's preamp gain with the RevivalDrive's tailored gain structure.
Put away your ideas about what an overdrive pedal sounds like, and pull out your wallet. JVR
EarthQuaker Devices Astral Destiny Reverb
EarthQuaker's line of out-of-this-world ambience pedals grew this year with Astral Destiny, a mind-blowing box that serves up eight types of ambience with and some without octave effects. These huge-sounding reverbs include chorus modulation that makes them sound ethereal or haunting, shimmer effects for upper and lower octaves, and high and low octave effects.
All this, plus a regenerating tail for creating reverbs of extended length at pitch or fifth above, as well as upward and downward pitch bending. Astral Destiny is a welcome new tone enhancer and an inspiring effect for guitarists who seek uncommon reverbs. CS
K-Line Springfield
Just when you concluded that everyone and his or her second cousin is making reproduction S-style, bolt-neck, 25.5-inch-scale guitars, along comes one to remind you how magical this 67-year-old recipe can still be when cooked up very, very well.
Chris Kroenlein's Springfield model wowed us for its superb playability, authentically played-in feel, resonant and lightweight woods, lusciously aged nitro Lake Placid Blue finish (non-aged available), and trenchant tones.
From the archetypally Stratty mix of bright, glassy, snappy, and quacky, to muscular, rich, and multi-dimensional, it's the compelling and inspiring performer many players believe they'll find only in a vintage example costing much, much more. DH
L.R. Baggs Voiceprint Acoustic D.I.
Released in fall 2020 with a significant firmware update in 2021, the Voiceprint D.I. is one of the most innovative products released during the pandemic era. Using Impulse Response signal processing and harnessing the power of an iPhone or Apple Watch via the AcousticLive app, Voiceprint conjures a custom filter designed to augment/replace the pickup signal based on a quick demo performance, essentially creating the best version of your favorite instrument for amplification.
That "Voiceprint" then lives in the pedal and can be further sculpted using the app to adjust EQ or volume, reduce feedback or vary the blend. Store up to 99 Voiceprints for an entire acoustic guitar arsenal. JL
Fender Acoustic Junior GO
This little bugger sounds surprisingly toneful and does pretty much anything a troubadour might imagine. The GO's got a bevy of effects including a built-in looper, plus Bluetooth connectivity that comes in handy for pumping backing tracks or simply rocking out to tunes sent over from a phone.
Dual guitar/vocal channels with identical setups are easy to understand and operate. A perfectly portable compact brown box housing a powerful rechargeable lithium-ion battery is the GO's coup de grace.
Robust enough to turn any patch of nature into a stage, it was even the main amplifier for all of the acoustic instruments and even some of the electric ones at our Burning Man camp! JL
Epiphone Alex Lifeson Les Paul Standard Access
Here's an all-around axe if there ever was one, and it's attainable to practically anyone serious about acquiring a total tone machine. First, it's a gorgeous, utterly playable and ergonomically excellent Les Paul with push/pull coil-tap capability on both humbuckers. Second, it's got a piezo pickup in the Floyd Rose-style, whammy-friendly locking Graph Tech Ghost Tremolo Bridge, and that signal can either be separated via a second output jack, or summed with the magnetic signal in the primary output.
Remarkably, Epiphone and Lifeson realized this dream machine for under a grand. AT
Matchless Laurel Canyon Reverb 1x12
California amp maker Matchless has been at the forefront of the boutique scene since 1989, but the Laurel Canyon and its sibling Coldwater Canyon are the first production models it has released with 6V6 output tubes – to which we say it's about time!
Announced prior to this past year but put on hold review-wise due to pandemic-related constraints, the Laurel Canyon quickly proved that the high-quality, point-to-point Matchless formula applies equally well to American-voiced designs, while also establishing a new 20-watt club combo to beat.
From lush blooming chime, to biting mid-rich twang to snarling lead tones, all with outstanding reverb slathered over, it's impressively versatile and a real joy to play. DH
Way Huge Atreides Analog Weirding Module
Atreides is a stellar reimagination of the short-lived but influential 1980 Electro-Harmonix Mini Synthesizer that Eddie Van Halen used to great effect on Fair Warning tracks like "Sunday Afternoon in the Park" and "One Foot Out the Door."
A guitar synth, envelope filter, fuzz circuit, phaser, and sub-octave device all in one, pimped out with seven satisfying sliders for sensitivity, brightness, phaser rate, and more, it's sure to help evoke the hallucinogenic "spice" that brings visions and messianic dreams to its Dune namesake, Paul Atreides. JVR
Carr Super Bee
Dressed in natty two-tone covering and designed to deliver three different flavors of blackface-Fender tone, the Super Bee has a rotary Sting switch that selects "64" (based on Steve Carr's personal '64 Deluxe Reverb), "68" (a classic Super Reverb) and "72" (a blackface circuit modded for extra overdrive).
Powering this point-to-point wired amp is a pair of 6BM8 tubes that combine a high-gain triode and a power pentode in one glass package. The pair produce 10 watts, which can be throttled down to two watts via the attenuator switch or all the way down to a whisper with the attenuator knob. Two 12AX7s and a 12AT7 handle the EQ (treble, bass, middle) and drive/recovery duties for the lush and enveloping reverb.
The Super Bee offers a cool selection of sounds that range from rich Deluxe Reverb flavors to midrange-forward Super Reverb clean and overdriven tones to gnarly distortion from the 72 setting that's so dynamic and touch responsive you could play an entire gig on this mode alone. AT
Taylor Grand Theater 811E & K21E
Depending on your perspective, these are either two of the best little big guitars or big little guitars of 2021. Taylor notched out a nice niche between a short scale travel-sized axe and a full scale small-bodied instrument, then made it super playable by lowering the string tension for a remarkably relaxed feel that's perfect for the beach, the boat or the back porch. C-Class cantilevered bracing helps the Grand Theater's tone belie its diminutive box, and onboard ES2 electronics make it truly gig-worthy. JL
Damian Probett SG-Teor Guitar
With a diverse background in carpentry and joinery, aircraft tool making and the building of engines for racing motorcycles, London-based luthier Damian Probett shouldn't have much trouble pulling off a meticulously well-crafted electric guitar – and he most definitely did not on evidence of the SG-Teor that graced GP's New & Cool pages early in 2021.
Partly inspired by a "what if?" wish list from American guitarist Matte Henderson, Probett captured the spirit and overall sound of a vintage SG in a single-cutaway design that improved balance, eliminated neck-dive and "rubber neck" tuning-wobble issues, and enhanced sonic stability and sustain in the process. The result is a stunning performance tool that's all the more versatile thanks to stealthy split-coil pickup switching. DH
All the latest guitar news, interviews, lessons, reviews, deals and more, direct to your inbox!
Jimmy Leslie has been Frets editor since 2016. See many Guitar Player- and Frets-related videos on his YouTube channel, and learn about his acoustic/electric rock group at spirithustler.com.