The Coolest Headphones? Marshall. And this Cyber Monday There Are Deals Galore
Check out the best bargains on Marshall's iconic range of speakers and headphones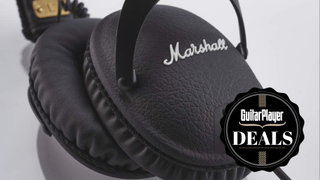 (Image credit: Future)
When it comes to headphones and speakers, you might well be looking for something a bit more rock'n'roll than Apple Airpods and Amazon's Echo family. In which case, we have good news: Marshall's speaker and headphones deals are still going strong at most of the major online retailers – Amazon, John Lewis, Walmart, Best Buy and, of course, Marshall themselves.
We've listed the best deals below, but you could do worse than starting with the Marshall Acton II Bluetooth speaker. It's down from $279.99 to $149.99 over at Best Buy - part of their Black Friday Deals Right Now sale.
If you're in the UK, you can get 24% off the price of the Marshall Major IV Bluetooth headphones at Amazon which are down from £129.99 to just £79.
Check out our Cyber Monday Guitar Deals page for the latest and still-live deals.
Quick links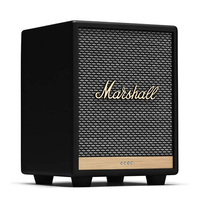 Marshall Uxbridge: Was $219.99, now $149.99
The Marshall Uxbridge Bluetooth speaker sounds amazing and it also has Amazon Alexa functionality built in, so you can control your music with the power of your voice. Alexa also turns the speaker into your one-stop-shop for news reports, sports scores and more. There's 32% off now at Amazon.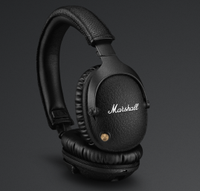 Marshall Monitor II headphones: Were $319.99, now $199.99
The Marshall Monitor II headphones have decent active noise cancelation, impressive audio quality, and the cool looks to put them up there with the best noise-canceling headphones around. With a massive $120 off, now could be the time to try them.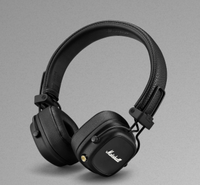 Marshall Major IV headphones: Were $149.99, now $99.99
Our sister site Louder gave these a 5 star review. When it comes to style and comfort, the Marshall Major IV hit both nails on the head, and they sound agreeably raunchy too. If you like the pressure of heavy bass you'll favor their sound tuning. The final clincher is that extraordinary battery life, which can be considered best in class. At $99 they're a sound investment.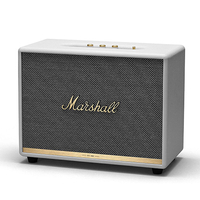 Marshall Woburn II: Was $549.99, now $516
Marshall's Woburn II wireless Bluetooth speaker can pump out 110 watts of power which is guaranteed to get the festive party started. Amazon have more than $35 off the white model right now.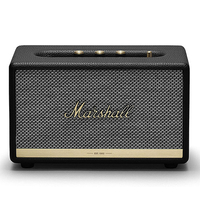 Marshall Acton II: Was $279.99, now $149.99
There's $130 off the price of the sweet-sounding Marshall Acton II Bluetooth speaker at BestBuy. The model available is in black and comes highly recommended.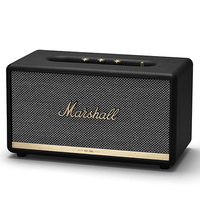 Marshall Stanmore II: Was $379.99, now $249.99
Amazon US have knocked $130 off the price of the Marshall Stanmore II wireless Bluetooth speaker in black. This has all the things we love about Marshall speakers: Great sound and iconic design, and this is a top deal.
UK quick links
All the latest guitar news, interviews, lessons, reviews, deals and more, direct to your inbox!
Tom Poak has written for the Hull Daily Mail, Esquire, The Big Issue, Total Guitar, Classic Rock, Metal Hammer and more. In a writing career that has spanned decades, he has interviewed Brian May, Brian Cant, and cadged a light off Brian Molko. He has stood on a glacier with Thunder, in a forest by a fjord with Ozzy and Slash, and on the roof of the Houses of Parliament with Thin Lizzy's Scott Gorham (until some nice men with guns came and told them to get down). He has drank with Shane MacGowan, mortally offended Lightning Seed Ian Broudie and been asked if he was homeless by Echo & The Bunnymen's Ian McCulloch.