Best Guitar Amp Headphones 2023: Our Top Choices For Covert Practice Sessions
Play your guitar ear-responsibly with these superb headphones from Audio-Technica, Beyerdynamic, Sennheiser and more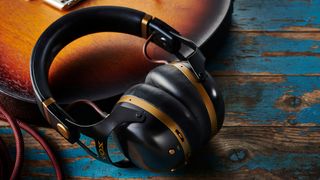 (Image credit: Future)
Whilst we all love the sound of a cranked tube amp, the truth is it's not always appropriate to let rip with some awesome riffs whilst unsuspecting family members and neighbors go about their business. Of course, we don't want anything getting in the way of our guitar playing, so a pair of the best guitar amp headphones could be the key to unlocking more practice time with your instrument.
It's not just about saving others from the fury of your solos either, as using headphones can carry a huge benefit to your own playing, allowing you to practice when it wouldn't otherwise be possible, as well as allowing you to hone in your sound without the acoustics of your room getting involved.
From studio-grade cans to headphones that are the amp, we've rounded up the very best guitar amp headphones available today. If you're new to the world of headphones and guitar amps, make sure to check out our buying advice section at the bottom of this article. If you're ready to strap on a set of cans and rock out, then just keep scrolling…
Best guitar amp headphones: Guitar Player's Choice
For a combination of value for money and sound quality, we've given the Audio-Technica ATH-M50x top spot in our article. They're super comfortable for long playing sessions, offering great isolation from distracting external sounds, and an excellent sound quality that will ensure your hard-earned guitar tone shines through.
In second place we've gone for the Boss Waza-Air headphones. They're an expensive choice, but the sound immersion and sense of space are simply unlike anything else you'll experience in the world of guitar amp headphones. Using some incredible spatial technology, Waza-Air puts you in a room with an amp, offering an unparalleled experience for playing guitar silently.
Best guitar amp headphones: Product guide
1. Audio-Technica ATH-M50x
The studio headphone favorite is a brilliant choice for practicing guitar
Specifications
Type:
Over-ear, closed-back
Active noise canceling:
No
Frequency response:
15Hz – 28KHz
Reasons to buy
+
Great sound isolation
+
Comfortable fit and feel
+
Foldable design
Amongst the best-selling headphones as a whole, the Audio-Technica ATH-M50x strikes a brilliant balance between affordability and sound quality. With their slick looks and foldable design, they make a great choice for practice and will ensure a great sound when mixing down your tracks too.
They offer a very even sound across the spectrum, open but not too bright in the highs with a prominent low end that's very muscular. For some mixing situations, this bass emphasis may be a little too much but we found it worked really well with hefty guitar riffing. The open top end makes your reverbs and delays sound absolutely sumptuous too.
The cushions are incredibly comfortable, so you can wear them for long playing sessions without them becoming an irritant. A removable cable is a handy addition, and the cans fold so you can easily tidy them away or take them on the road with you.
Three-dimensional sound that's a game changer for guitar practice
Specifications
Type:
Over-ear, closed-back
Active noise canceling:
No
Reasons to buy
+
Incredibly realistic sound
+
Completely wireless
+
Useful companion app
The Boss Waza-Air headphones are essentially a Katana amp but wrapped around your head. Placing you in a simulated space with your amplifier, you can turn your head and hear the change in sound as the spatial technology reacts in real time, a feeling that simply has to be experienced.
Based on the ever-popular Katana-amp series, the tones on offer here are fantastic and well-modeled, delivering clean and high-gain tones alike. In static and stage modes, the Waza-Air headphone offers an uncanny sense of you physically standing in front of an amplifier, and the sound quality is simply incredible.
While they're not cheap, these headphones will totally change the way you think about practicing guitar. They're essentially a full rig in themselves, totally wireless with a dedicated transmitter. The headphones will go around five hours with a full charge and with the sound quality this engrossing, we can totally see how you'd get the maximum out of it.
3. Beyerdynamic DT 990 Pro
Excellent mixing headphones that shine through a guitar amp
Specifications
Type:
Over-ear, open-back
Active noise canceling:
No
Frequency response:
5 - 35KHz
Reasons to buy
+
Excellent frequency response
+
Comfortable ear pads
+
Double as mixing cans
If you want detail and depth from your guitar practice sessions, the Beyerdynamic DT 990 Pro headphones will offer it in spades. Although primarily designed for mixing, we've had a set of these on our desk for a few years now and they sound absolutely fantastic with guitars.
The frequency response is fairly flat, with a slight de-emphasis in the sub-range and a minor mid-high-end boost. What they offer is incredible detail in sound, which is why they're so popular for mixing, and this means they're amazing for fine-tuning your guitar tone. Effects sound multi-dimensional and every nuance of your tone is delivered with clarity and articulation.
The velour-style ear cushions are super comfortable for long playing sessions and although the design is non-foldable, due to their open-back design these are cans that should be living on your desk rather than traveling around with you. They're also open back, which means when you crank the volume the sound will bleed out.
The best guitar amp headphones for isolation
Specifications
Type:
Over-ear, closed-back
Active noise canceling:
No
Frequency response:
5Hz - 25kHz
Reasons to buy
+
Excellent isolation
+
Detailed sound
+
Long cable
Reasons to avoid
-
Frequency response isn't completely flat
If you're looking to isolate yourself from any distracting sounds while you play your guitar, we love the Shure SRH840A for their excellent external noise rejection. With a classy design and excellent feature set, they're perfect for the guitar player.
Where you need the utmost concentration to nail that part, or if you're tracking guitars on your next recording, these headphones do an excellent job of keeping you focused. The ear pads are really comfortable as well, so you won't have a problem wearing them for extended sessions.
We've been using them for a while now and there's a very 'hi-fi' feel to their sound. They're not quite as flat as you'd probably like for mixing duties, but certainly useful as a reference pair. We found the long cable, which locks into the headset, really handy too, allowing us to navigate busy setups on our home studio desk without compromising recording or practice sessions.
The best guitar amp headphones for players on a budget
Specifications
Type:
Over-ear, semi-open-back
Active noise canceling:
No
Frequency response:
15Hz - 25 KHz
Reasons to buy
+
Super value for money
+
Lightweight design
+
Balanced sound
A proper studio workhorse, the AKG K240 headphones are renowned for their sturdy build quality and low cost whilst retaining a quality sound. We've had a pair of these in our studio for years now and whilst aesthetically they're past their best, in terms of usability they're just as good as the day we got them.
They won't blow you away with sound fidelity like some other headphones on this list, but they're more than adept enough for use as a guitar practice tool. They sound very spacious and detailed thanks to the semi-open back design, albeit they're not as loud as some others here and aren't great if you're looking for sound isolation.
AKG's self-adjusting headband is a great feature, with the K240s adjusting to your head shape with a little adjustment when you put them on. The lightweight design means they're perfect for long practice or recording sessions with your guitar, but conversely means they feel a little fragile, so you won't want to stuff them roughly into your backpack.
Premium cans for those who want pure fidelity from their practice
Specifications
Type:
Over-ear, open-back
Active noise canceling:
No
Frequency response:
12Hz – 41Khz
Reasons to buy
+
Natural, clear, detailed sound
+
Super comfortable ear pads
+
Superb build quality
Reasons to avoid
-
Slight treble coloration
If you're after the best in terms of sound quality, the Sennheiser HD650 headphones offer an incredible sound that will really bring out the best in your guitar tone. Perfect as studio or regular listening headphones, these impressive cans are well worth the significant investment.
With a low natural harmonic distortion, the detail is really quite incredible here. Listen to your favorite tracks and you'll easily be able to pull out elements you never noticed before. With effects-laden guitars, they sound absolutely immense and offer up every nuance of your tone from your pick attack to the movement of your fretting hand.
Although the large ear pad initially feels odd you soon get used to them and they're really comfortable for those with prominent appendages. Despite a slight squeak against our glasses under certain movements, we found they were great for long playing sessions. There's a lot of competition in this bracket in the headphone market, but we think the HD650's are a top choice for any guitar player.
7. Focal Listen Professional
The number one choice if you want full transparency from your guitar amp headphones
Specifications
Type:
Over-ear, closed-back
Active noise canceling:
No
Frequency response:
5Hz – 22Khz
Reasons to buy
+
Superb sound quality
+
Excellent isolation
+
Sturdy fit
Reasons to avoid
-
Silicon band gets sweaty
With something of a cult following in the world of music, this French brand isn't necessarily the first thing that comes to mind for a set of guitar amp headphones, but the Focal Listen Professional will ensure you hear your guitar tones in the utmost quality and clarity.
They offer an honest sound with plenty of tightness in the sub and bass regions. There's barely any discernible distortion here, and the high end is lovely and transparent which will expose any harshness in your guitar tone. They're a pricey set of cans but we feel totally worth it for the fidelity you get.
The memory foam earcups are made with certain materials you'd find in acoustic treatment, offering a brilliant sense of isolation that leaves you able to focus purely on your playing without any outside distractions. They give you a nice snug feeling that's great for long practice sessions, although we found the silicon headband tended to attract sweat when things got heated.
This studio mainstay is a great choice for pairing with your guitar amp
Specifications
Type:
Circum-aural, closed-back
Active noise canceling:
No
Frequency response:
5Hz – 22Khz
Reasons to buy
+
Precise sound
+
Lightweight and comfortable
+
Great value for money
A cult classic in the world of studio headphones, the Sony MDR-7506 is also a great choice for practicing your guitar chops. Reliable and revealing with a seriously good pedigree, they're great value for money and solidly built, an obvious choice headphones for practicing with your guitar amp.
Famous for being producer Andrew Scheps' mixing cans of choice, there's no flattery offered here so every downfall of your guitar tone will be immediately noticeable. The frequency response is flat, with a slight bump in the mid-high range that will help you pick out previously unnoticed harshness but if your guitar tone sounds good, you'll hear every detail of it here.
They look pretty old school but going with the if-it-ain't-broke policy Sony has kept these headphones exactly the same in terms of design since the 90s. The adjustment bands for each ear have a graded slider so you can keep them at the same spot for when you come back to them, and although the cable is a little on the heavy side, we found the leatherette cups super comfortable.
Plug-in and-play earphones that replace your amplifier
Specifications
Type:
Over-ear, closed-back
Active noise canceling:
No
Frequency response:
20Hz – 20Khz
Reasons to buy
+
Simple to use
+
Captures the AC30 sound well
+
Doubles as regular cans
There aren't many of these types of guitar headphones just yet, but we can foresee more and more manufacturers getting involved in the future. The Vox AGH AC30s are essentially like the classic Vox amPlug, except they're built into a set of cans for easy practice.
A 40mm driver comes courtesy of headphone giants Audio Technica, and at lower gain levels, the sound definitely replicates that warm chime of the classic AC30 tone. The clean stuff is really lovely, but we did find it getting a little harsh at higher gain settings. Despite this, it makes a great platform for practicing with pedals, allowing you to let your stompboxes do the heavy lifting.
As well as a guitar input they also feature a separate line in, so you can jam along with tracks. Thankfully they've switched the sides so that the cable no longer runs across the guitar body, although if you're a lefty you may still come across this issue. For regular listening, they do a pretty good job, although they don't have the fidelity of others on this list thanks to an overly aggressive bass boost.
Best guitar amp headphones: buying advice
What kind of headphones do you need for a guitar amp?
You don't need any specific type of headphones to use with a guitar amp, so long as your amp has a headphone jack. Not every amp has one so it's wise to check first before purchasing a set of guitar amp headphones.
Some amps will also have different jack sizes with some carrying the smaller 3.5mm size you find on the majority of consumer-grade headphones whereas others will feature the larger 6.35mm socket, so you'll require a converter in the case of the latter.
Do most guitar amps have headphone jacks?
Generally speaking, you won't often find a headphone output on a tube amp, but they're far more popular on modeling amps and solid-state amps. Tube amps generally don't have headphone outs because their output would be too high for headphones to handle. Modeling and solid-state amps don't have this issue so it's fairly common to find them with headphone jacks.
What is the difference between closed-back and open-back headphones?
The difference is in the way the ear cups are designed. On open-back headphones air is allowed to pass from the rear of the speaker driver, preventing the build-up of any resonances and low frequencies. This is why you'll find many studio and high-end headphones with an open-back design as it allows for a more natural sound.
The downside of this is that they also allow any external noise in, and if you're playing at a reasonable volume, your playing will bleed out so anyone nearby will definitely be able to hear those bum notes and out-of-tune bends!
Closed-back headphones don't allow any air to escape, which means a less natural sound, but much better isolation from the world around you. Closed-back headphones tend to hype the low end of the frequency spectrum but you get to be safe in the knowledge no one can hear you messing up that legato lick for the eighth time.
You'll find headphones geared more towards regular consumer listening with the closed-back design, as there's little to no bleed from them. This makes them perfect for silent practice late at night.
Do guitar amps sound good with headphones?
We've played a variety of amps with headphones and some sound great, others not so much. An old solid-state amp we used a few years back ended up being quite fizzy and uninspiring in terms of sound, but newer modeling amps we've tried sound absolutely incredible with a set of cans on.
If your amp is relatively new then you likely won't have any issues with sound quality, and it's important to note that the reason you'd be playing with headphones on is to practice, so tone isn't quite as important. You can unleash your amp properly in the rehearsal room or when no one's around to tell you not to!
How we choose the best guitar amp headphones
You can trust Guitar Player. Our expert reviewers spend hours testing and comparing guitar products so you can choose the best for you. Find out more about how we test.
At Guitar Player, we are a team of passionate guitarists who understand the importance of finding the perfect solution for private practice and recording. That's why we have meticulously tested and evaluated various guitar amp headphones to identify the best options available.
To compile our list of top guitar amp headphones, we combine our practical experience, extensive research, and insightful discussions with our editorial team. We consider factors such as sound quality, comfort, durability, portability, and value for money, ensuring that we showcase the finest headphones designed specifically for guitar amplifiers.
As dedicated musicians ourselves, we recognize the value of having a reliable and immersive listening experience while practicing or recording. Whether you're a late-night bedroom player, a traveling musician, or a recording enthusiast, our goal is to provide reliable and informed recommendations to help you discover the best guitar amp headphones that cater to your specific needs and elevate your playing experience.
Related buyer's guides
All the latest guitar news, interviews, lessons, reviews, deals and more, direct to your inbox!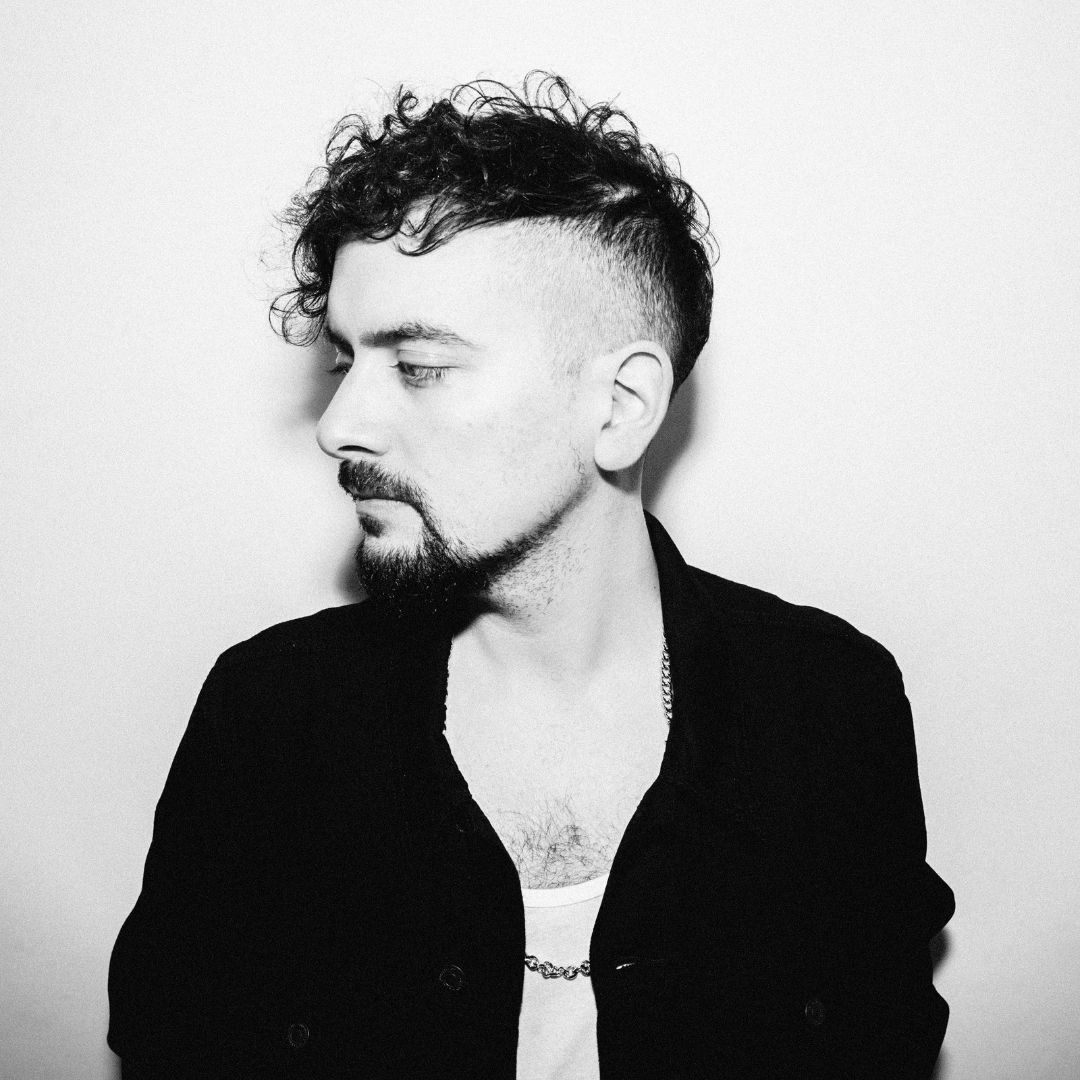 Matt is a Junior Deals Writer at Guitar Player and has been playing guitar as his main instrument for well over 20 years. He also plays drums, bass, and keys producing out of his home studio in Manchester, UK. He has previously worked for Dawsons Music, Northwest Guitars, and freelanced for various magazines and blogs, writing reviews, how-to's, and features. When he's not downloading the latest VSTs or justifying yet another guitar pedal purchase, you'll find him making music with Northern noise hounds JACKALS.