Best Practice Amps 2023: The 10 Best Amps For Guitar Practice
Keep your chops in tip-top shape with the best practice amps from Fender, Marshall, Boss and more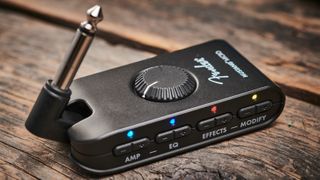 (Image credit: Future)
While we'd all love to blast a cranked tube amp every time we practice, unfortunately, it's not always practical. Your family members and neighbors just aren't going to appreciate the harmonically rich saturation and dynamic range of that 50-watt valve beast anyway, so what you need is one of the best practice amps to keep your licks fresh and your riffs chunky without causing any arguments.
A great practice amp will allow you to painstakingly pick apart the techniques of your favorite songs and apply them to your own creative endeavors. Practice that two-tone bend over and over without incurring the wrath of those your share your home with, or just noodle aimlessly without the fear of judgment. A practice amp will allow you to do all of the above with a combination of great amp sound, built-in effects, and lots of connectivity.
There's a boatload of choice when it comes to practice amps, so we've done the hard work and picked out some of our top picks just for you. If you're new to guitar amps or want to know a little more before you buy, check out our buying advice section at the end of this article. If you just want to see the best practice amps available today, keep scrolling for our top picks.
Best practice amps: Guitar Player's choice
Yeah, we know you're sick of hearing about the Boss Katana MKII. The problem is it's just so damn good, especially considering its low cost. Five realistic tube amp tones, a whole suite of studio-quality effects, USB recording capabilities, and intuitive software that allows you to download tones created by professional guitarists all add up to make this the best practice amp out there.
If you just can't do without the real deal then don't worry, we've got you. The Blackstar HT-1R MKII offers proper tube tones with an itty bitty 1-watt output to make sure there are no complaints from the neighbors.
Best practice amps: product guide
One of the best practice amps in the world
Specifications
Type:
Digital modeling amp
Reasons to buy
+
Great selection of amp sounds
+
Studio quality Boss effects
+
USB recording capabilities
The Boss Katana MKII 50 has been the king of modeling guitar amps for a while now. Mixing a traditional amp interface with the modern capabilities of digital modeling makes it one serious practice tool. It's also got enough grunt to hang with a drummer at practice and even do small live shows.
A nicely rounded selection of amp models goes from classic Country clean to hard rock crunch, right through to all-out metal mayhem. This MKII version features a variation switch for each of the five amp models too, doubling your money when it comes to quality amp tones.
Nearly every guitar player out there uses or has used some type of Boss effect, and the Katana gives you a choice of five simultaneously, essentially allowing you to build your own pedalboard. Add in the intuitive Boss Tone Studio, where you can download pro guitar players' tones and record to your DAW, and you have an amplifier that can do it all.
The perfect practice amp for those who can't do without tubes
Specifications
Tubes:
1 x ECC83, 1x ECC82
Reasons to buy
+
Tube amp tone at low volume
+
Compact size
+
Great looks
Reasons to avoid
-
Gets a bit fizzy at high gain
The Blackstar HT-1R is a great little tube amp for the guitar player who must have the real deal. It's got some brilliant connectivity options that make it a perfect companion for the home, as well as an excellent tonal palette.
The HT-1R features two channels, each with its own switchable voice, giving you an option for both American and British flavored sounds. If you do decide to turn it up it, sounds much bigger than you'd expect – but you can still get great tube tones at lower volumes.
A headphone out lets you practice silently, while a USB recording option is just the thing for getting your ideas down or recording your progress. The built-in reverb sounds absolutely phenomenal, rounding out this amazing little amplifier.
A great sounding amplifier you can fit on your pedalboard
Reasons to buy
+
Compact form factor
+
Superb amp sounds
+
Load your own cab IRs
Reasons to avoid
-
Needs a computer or headphones
Okay so you're probably thinking 'that's not an amp!' and you're half-right. The Strymon Iridium is one of those newfangled pedalboard amplifiers that are all the rage right now. Whilst it's not an amp in the traditional sense, the range of tones on offer here is simply too good to ignore.
For a player who can't do without a tube amp but needs that warm saturation, the Strymon Iridium is one of the most convincing recreations we've heard thus far. Everything from Vox-like chime to Fender Tweed is available with this amazing little unit, and there's a great selection of cabinets too, with 1x12, 2x10, 2x12, and even a 4x12 option.
What makes this such a great practice amp is its headphone input, allowing you to capture these gloriously recreated amp models without upsetting anyone else in the house. Stick it at the end of your pedalboard and you can use your live rig at home with all your usual pedals. It's so good you might find it replaces your regular amp at your live shows too!
An easy-to-use practice amp with loads of great tones
Specifications
Speakers:
1x8 Fender Specail Design
Reasons to buy
+
Easy to use
+
Great tone selection
+
Compact size
The latest iteration of modeling amp from Fender sees a sleek modern look and enhanced feature set whilst retaining all those classic tones from one of the world's most popular amp manufacturers.
With the LT25 you get lots of classic Fender clean tones, slightly driven tube sounds like the Fender Champ, and even a set of high gain tones that are great for heavy and sludgy riffing. The effects are really good quality and we found the presets to be really inspiring once you edit them a little.
A large rotary dial allows you to quickly select your sound and offers control for tweaking your presets, adding and removing effects, and changing parameters. Considering it's just one knob you get a lot of control easily, with the screen making things nice and clear. If you do want to edit things quicker, the Fender Tone Desktop App lets you deep dive into settings a little more quickly. Check out more of our best Fender amp picks.
The best practice amp for players who like to keep it simple
Reasons to buy
+
Fantastic drive sounds
+
Brilliant cab simulation
+
Easy to use
The Orange Crush 20 is a brilliant little practice amp that allows you to get that highly sought after Orange tone at a reasonable volume, and price. Available in classic orange or a nice little black number, the Crush 20 can do a surprising amount for a mere practice amp.
Despite being a solid-state amp, the clean tone doesn't stay clean when you crank it, giving you that tube-like natural breakup at higher settings. The dirty channel sounds phenomenal too, thanks to the four preamp stages, taking you from buttery overdrive to gnarled high gain tones.
That headphone out has more to it than meets the eye, too. Plug in and you get an Orange cab sim, emulating a 4x12 stack with Orange's renowned Voice of the World speakers. An aux input lets you jam along to your favorite tunes, making this a perfect practice amp.
6. Yamaha THR10II Wireless
The original desktop amp that spawned a whole genre of imitators
Reasons to buy
+
Doesn't take up much room
+
Versatile array of sounds
+
Distinctive look
Reasons to avoid
-
Expensive for a practice amp
The Yamaha THR10II Wireless may look like some kind of fancy candle holder but it's actually packing a whole bunch of tasty amplifier models. Despite its unusual look and speaker configuration, it's spawned a whole new genre of amplifier since its initial release around 10 years ago.
It's got a huge range of realistic amplifier sounds, from clean to edge of breakup, and right on through to high gain. The touch response is fantastic, accurately emulating the dynamics of an actual tube amp. Add some high-quality effects like delay, reverb and modulation into the mix and you've got yourself a brilliant practice solution.
Once you're done sculpting your perfect tone, you can save it to five user memory slots for instant recall. A USB recording out lets you create demos or listen back to your playing. With a headphone out and wireless capability using the optional Line 6 Relay G10T, this great little unit is a perfect practice amp.
A compact option for silent practice at home or on the go
Reasons to buy
+
Fender amp tones in your pocket
+
Great selection of effects
+
Recording capabilities
The Fender Mustang Micro may not look like much, but it's actually a brilliant practice tool for the guitarist on the go. Small enough to fit in your backpack or gig bag, it's packed with usable tones and a range of top-quality effects.
The amp sounds emulate some of the most iconic amps of all time, starting at the Fender '65 Twin for your ultra clean sound, going right through to a Bogner Uberschall emulation for those heavy, drop-tuned riffs. A whole range of effects gives you spring reverb, 2290-style delay, and a swirling sine chorus amongst many others.
It's wireless, so you can walk around the house with your headphones in, oblivious to anything other than your great guitar tone. The USB-C out serves as a charge point as well as offering USB recording options too, meaning you can plug it into your phone or laptop and record your ideas whenever inspiration strikes.
8. Positive Grid Spark Mini
The ever-popular smart-amp returns with a smaller footprint
Reasons to buy
+
Compact form
+
Great selection of sounds
+
Amazing practice tools
Everything's 'smart' nowadays, from smartphones to smart lightbulbs to smart clip-on tuners, even the guitar world isn't immune from the traipse of technology. The Positive Grid Spark Mini is touted as a 'smart amplifier', mixing the analog sound of the old with the tech of the modern era.
It certainly looks like an amp with its black Tolex and gold piping, but there's a huge amount of depth under the hood. With 30 different amp types you get sounds from boutique clean through to modern high gain, all painstakingly modeled to deliver an incredible sound. It's got a surprising amount of low-end as well, despite its small size.
Its tiny size means that it only has three controls, but thankfully there's an accompanying Spark app. Load up songs to jam along with from Spotify or YouTube, or use the Smart Jam feature, which listens to eight bars of your playing and generates a custom backing track for you. How's that for smart?
Read our full Positive Grid Spark Mini review
A powerful practice tool that you can take to gigs
Reasons to buy
+
Quality HX effects suite
+
Great amp sounds
+
Deep editing with app
Reasons to avoid
-
Only two effects at a time
With its modeling amp heritage, it's little surprise to find the Line 6 Catalyst making this list of best practice amps. Combining a powerful range of amp sounds with some high-quality Line 6 HX effects, you've got everything you need to create the perfect practice rig.
The amp models feature a surprising slant towards clean and edge of breakup considering the history of Line 6 amps. There are some really nice vintage amp recreations on offer, as well as a single high-gain offering for when you want to get heavy.
To get the most out of the 18 staggering quality effects, you really need to use the Catalyst Edit app which allows for deeper editing of the parameters. You also get a USB recording out, an FX loop for using your own time-based effects, and a headphone out for silent practice.
A proper tube amp with power attenuation for practice at home
Specifications
Output:
15W, switchable to 1W
Tubes:
3 x 12AX7, 2 x EL84
Reasons to buy
+
Boutique tube tone
+
Stunning good looks
+
Excellent value for money
The Laney CUB SUPER12 doesn't look like a practice amp. It's got the bourgeois look and sound of a boutique tube amp, but what makes it a brilliant practice amp is the handy power attenuation switch that lets you knock the output down to 1 watt
It's got a warm and wide-ranging clean tone, handling country picking and fusion legato licks with ease. Dial up the gain and you can go all the way from a beautiful blues tone to hard rock crunch. The boost function lets you drive it harder, although it won't quite do a high-gain sound.
There are two input jacks for the full 15 watts or a dialed down 1-watt option. It's the latter that's going to serve you well at home, offering up those great tube tones without noise complaints. An external speaker jack lets you dial up the volume when gigging, and an FX loop adds further functionality.
The best practice amps: Buyer's advice
If you're looking for an amp that's purely for practice, chances are you're already the owner of some kind of higher wattage amp that's not realistic for quiet practice. With that in mind, we've put together some buying advice that will ensure you're able to select the best practice amp for your needs.
How much power do I need?
Wattage is undoubtedly the deciding factor when purchasing a practice amp. You want something that isn't going to blow the doors off but still has enough punch to cut through if you ever want to jam with a friend at home. For a solid state or modeling amp, something in the region of 20 to 50 watts will be plenty for home practice. If you need it, a 50-watt would do some small gigs too.
If it's a tube amp then you'll need much less wattage as their perceived volume is much louder. Realistically anything below the 12-watt mark is going to be plenty for home use. If you're using a tube amp at home you may also want to invest in a boost pedal, which will allow you to drive the amp harder at a lower volume to get that delicious tube breakup without deafening anyone.
The size of the amplifier is also something that needs to be taken into consideration. Will it fit into that box room acting as a pseudo office, or alongside all the clutter in your garage/workshop? As these are small-wattage amplifiers we're dealing with, the majority should be small enough to fit into the majority of homes, but if you're really strapped for space there are some great 'desktop amps' on this list that will easily fit on your average Swedish-made shelving unit.
Can I practice with a tube amp?
Now, there's a reason that the majority of pro guitar players use tube amps but they're just not practical for home use, so the majority of amps you'll find in this guide are solid state. Before you roll your eyes, if you've not played a modern solid-state amp, you'll find they've come a long way since the supposed digital revolution. For the most part, they're not even called solid-state anymore but are more likely to be referred to as modeling amps. This is because they aim to emulate the sought-after tube tone. And when you try one, you'll find they've gotten surprisingly good at doing so.
The other great thing about solid-state and modeling amps is that they often include effects alongside their amp models. This means you can get a pseudo-pedalboard to aid with your practice. As well as being a great songwriting tool, you might surprise yourself and find something you want for your regular rig!
What connectivity will I need?
If silent practice is a must, then make sure your practice amp has a headphone out. If you like to jam along with your favorite tunes to hone your timing and learn new licks, then a line-in or Bluetooth connectivity will be a necessity. Many of the best practice amps also give you options for recording, either via a line out or USB. Recording yourself and listening back is one of the best ways to improve your playing, so if you're wanting to monitor your progress, having this option on your practice amp can be a potential game-changer.
How we choose the best practice amps
You can trust Guitar Player. Our expert reviewers spend hours testing and comparing guitar products so you can choose the best for you. Find out more about how we test.
At Guitar Player, we pride ourselves on our expertise in testing amplifiers, which comes from extensive real-world experience in various musical settings. As regularly recording and gigging musicians, we have put countless practice amps through their paces. This hands-on approach ensures that our reviews and recommendations are grounded in genuine, practical knowledge acquired from years of playing guitar.
When compiling our list of the best practice amps, we don't rely solely on speculation. Instead, we meticulously evaluate each amp by immersing ourselves in its sounds, features, and overall functionality. The demands of a practice amp are very much different from that of a guitar amp you'd play live, so our thorough testing process guarantees that our reviews and recommendations are based on authentic, firsthand experience.
To curate our selection of top practice amps, we draw upon our extensive knowledge, conduct meticulous research, and engage in insightful discussions with our esteemed editorial team. We carefully assess factors such as tonal versatility, responsiveness, build quality, features, and value for money. This ensures that our chosen practice amps represent the pinnacle of performance, craftsmanship, and practicality.
Each choice in this article is handpicked by an actual musician who understands the unique demands of a practice amplifier. We wouldn't recommend an amp that we don't genuinely believe in. As trusted authorities in the field, you can rely on Guitar Player to guide you towards the practice amp that will inspire your playing, enhance your skills, and accompany you on your musical journey.
Read more on how we test gear and services at Guitar Player.
Related buyer's guides
All the latest guitar news, interviews, lessons, reviews, deals and more, direct to your inbox!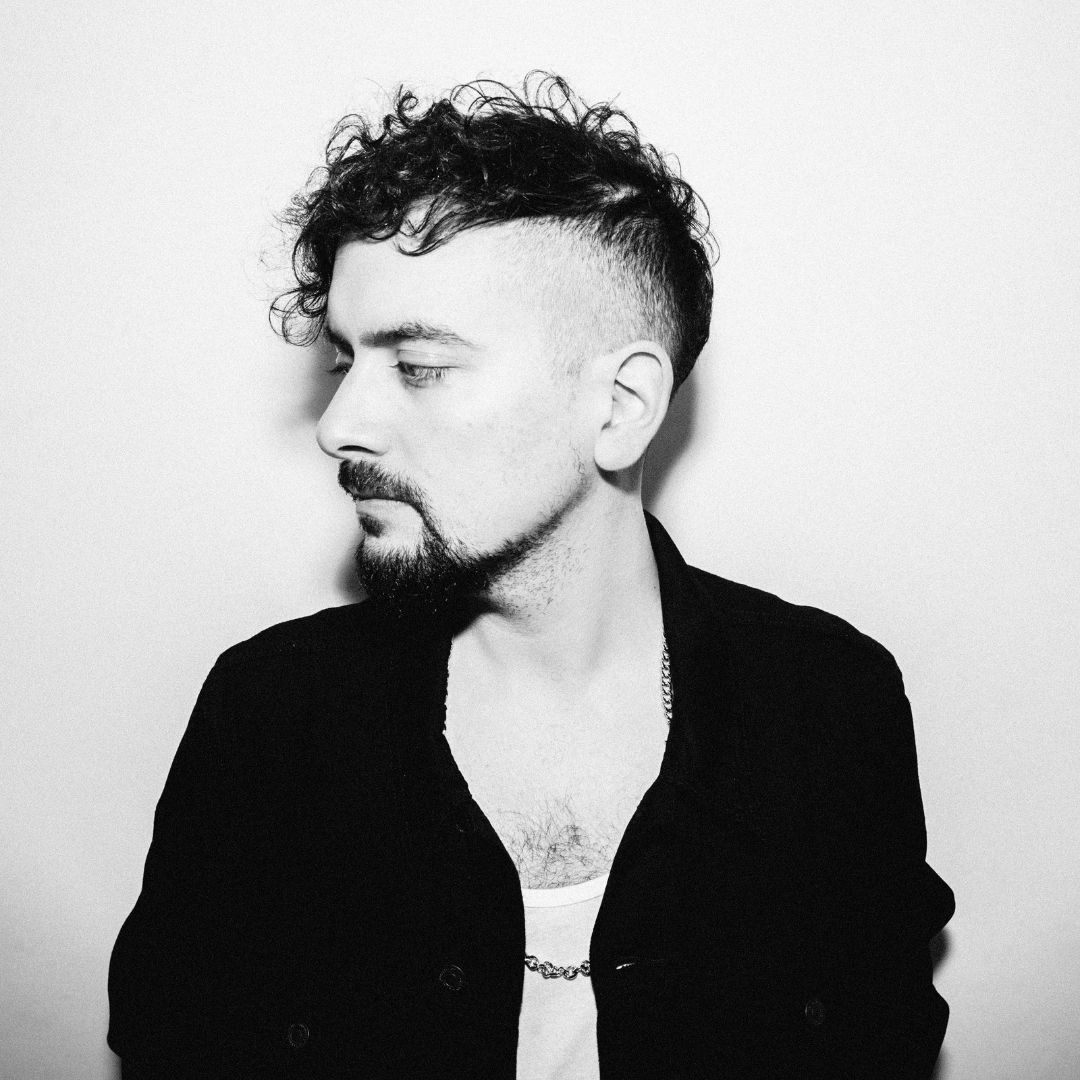 Matt is a Junior Deals Writer at Guitar Player and has been playing guitar as his main instrument for well over 20 years. He also plays drums, bass, and keys producing out of his home studio in Manchester, UK. He has previously worked for Dawsons Music, Northwest Guitars, and freelanced for various magazines and blogs, writing reviews, how-to's, and features. When he's not downloading the latest VSTs or justifying yet another guitar pedal purchase, you'll find him making music with Northern noise hounds JACKALS.