Two beautifully assembled acoustics with the playability and performance to back up their looks.
Pros
+

Excellent playability.

+

Gorgeous sound.

+

The 652ce is one of the best 12-strings on the market.
Cons
-

Aside from the price, nothing!
You can trust Guitar Player. Our expert reviewers spend hours testing and comparing guitar products so you can choose the best for you. Find out more about how we test.
Taylor Guitars introduced four new Builder's Edition models at NAMM 2020 that include the 324ce, 816ce, and the two models on review here: the 912ce and 12-string 652ce.
Designed by Andy Powers, these impeccably made guitars are the first Grand Concert models to be introduced to the Builder's Edition series, and both draw their inspiration from the electric guitar world in order to — as Taylor says — "bring the comfort, precision and utility that electric players love in an acoustic experience."
Taylor Builder's Edition 912ce
As the first Builder's Edition guitar from the 900 series, the 912ce is a compact instrument that looks seductive with its natural Lutz spruce top (also available in Wild Honey Burst), dark Indian rosewood back and sides, and extensive shell inlays on the peghead, fretboard, rosette and top/back bindings.
This is a showpiece, for sure, and a testament to Taylor's ability to manufacture high-end guitars on a grand scale. But it's a player's guitar through and through, and a big part of the experience is the way it feels. The beveled cutaway and armrest boost playing comfort, while the Silent Satin finish feels silky and minimizes handling noise.
Everything is about smoothness and comfort here, and it reveals itself almost everywhere — in the curve-wing bridge and rolled fretboard edges, and even in the "butterbean" Gotoh tuners, with their radiused surfaces and aged gold plating.
The 912ce is nimble and easy to play, thanks to a nearly perfect neck shape, expertly worked frets and a great setup. It sounds solidly in tune in all positions, and it sustains wonderfully. That's all part of what V-Class bracing brings, including exceptionally well-balanced sound and abundant sustain.
Strum a chord and hear how even and consistent it is from top to bottom. Frequencies don't jump out or reveal any peaks, even when picking hard. Rather, they coalesce into lively and full-bodied tones that breathe in response to playing dynamics.
I'm not sure anything is lost in perceived volume from having such an even response curve, but the 912ce is loud enough acoustically to cut it with singers and other instruments, and the Expression 2 electronics are certainly great to have when the going gets louder. This is where the 912ce shows what a good "electric" guitar it is when pushed into higher-volume realms through a P.A. or even standard guitar amps like a Fender Deluxe Reverb.
So whether you're a fingerstylist, a chord-melody player, a singer-songwriter or a lead player who loves mixing it up with solidbody and semi-hollow guitars, the 912ce is both a thing of beauty and a high-performance machine that does anything you ask of it.
Taylor Builder's Edition 652ce
As noted earlier, the 652ce is not only the first Grand Concert introduced to the Builder's Edition series but also the first 12-string Taylor has ever made that takes advantage of reverse stringing. It's an old setup trick used by Rickenbacker and others to place the fundamental on top of the E, A, D and G pairs to produce more punch and low-end girth. While it's most evident when strumming or picking in a downward direction, you can feel and hear it in this guitar's meaty response.
The 652ce is also aimed toward electric players via a distinctive set of ingredients. It has a fairly slim neck measuring 1 7/8 inches wide at the nut, with a scale length of 24 7/8 inches, and it joins the body at the 12th fret, a configuration that puts the bridge closer to the center of the lower bout for enhanced mids and a more relaxed playing feel.
As for the woods, Taylor uses maple for the back and sides and pairs it with a torrefied (or roasted) Sitka spruce top to provide a forward-leaning tone that has great presence as well as abundant clarity and sweetness.
The V-Class bracing enables it to sound exceptionally tuneful in all positions, and the double-crossing string anchoring system (i.e. one bridge pin per string pair) goes a step further by allowing each string to cross the bridge saddle at the same point, enhancing intonation and tuning stability.
Of course, the ce in the model's name also refers to the cutaway and Taylor's own Expression 2 system, which makes it a snap to get natural-sounding amplified tones that take advantage of the pickup's unique ability to capture the motion of the top, instead of just the pressure of the strings pushing downward on the bridge saddle.
Playability is awesome, thanks to a mahogany neck with a fairly shallow profile that sits beautifully in the hand, and an ebony fingerboard with rolled edges, immaculate frets and low, buzz-free action. I hate to say things like "guaranteed to win you over," but the 652ce plays so well that it may blow away any preconceived notions that 12-string acoustics are demanding to play. Not this one, which feels so slinky and effortless.
As to the visual and ergonomic aspects of the 652ce, it wears a Wild Honey Burst finish that brings out the lovely grain patterns in the maple, and again, it's all about smoothness, with the beveled armrest and cutaway, curve-wing bridge and rounded body edges. Cosmetics consist of black/maple/black purfling lines and burst shading to create the effect of binding, a multi-ring rosette, and mother-of-pearl inlays on the fretboard and headstock. The twin rows of gold-plated Gotoh tuners make it a bit nose heavy, but it's a small price to pay for the majestic sound of 12 strings working in harmony.
The 652ce has great low-end presence and beautiful shimmer, complexity and chime. It sounds rich and full-bodied, yet it's also very precise and articulate, making for a guitar that dazzles whether you're strumming big rhythm parts, arpeggiating chords or picking rapid-fire lead lines.
The 652ce is perhaps the most welcoming 12-string I've ever played and hard to put down once it's in your hands. Bottom line: If you can swing the price and want a truly exceptional instrument, the 652ce is a guitar to own.
Specifications
Builder's Edition 912ce
CONTACT taylorguitars.com
PRICE $5,299, hardshell case included
NUT WIDTH 1 3/4"
NECK Tropical mahogany
FRETBOARD West African ebony, 24 7/8" scale
FRETS 20 (14 frets clear of body)
TUNERS Gotoh
BODY Grand Concert shape. Indian rosewood back and sides, Lutz spruce top
BRIDGE West African ebony with micarta saddle
ELECTRONICS Expression System 2
CONTROLS Volume, bass, treble
FACTORY STRINGS Elixir Phosphor Bronze Light
WEIGHT 4.72 lbs.
BUILT USA
Builder's Edition 652ce
CONTACT taylorguitars.com
PRICE $4,199, hardshell case included
NUT WIDTH 1 7/8"
NECK Tropical mahogany
FRETBOARD West African ebony, 24 7/8" scale
FRETS 18 (12 frets clear of body)
TUNERS Gotoh
BODY Grand Concert shape. Maple back and sides. Torrified Sitka spruce top.
BRIDGE West African ebony. Double mounted string anchoring system
ELECTRONICS Expression System 2
CONTROLS Volume, bass, treble
FACTORY STRINGS Elixir Phosphor Bronze Light
WEIGHT 4.94 lbs.
BUILT USA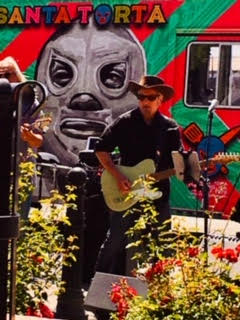 Art Thompson is Senior Editor of Guitar Player magazine. He has authored stories with numerous guitar greats including B.B. King, Prince and Scotty Moore and interviewed gear innovators such as Paul Reed Smith, Randall Smith and Gary Kramer. He also wrote the first book on vintage effects pedals, Stompbox. Art's busy performance schedule with three stylistically diverse groups provides ample opportunity to test-drive new guitars, amps and effects, many of which are featured in the pages of GP.