If you just want a versatile medium overdrive that sounds like an extension of your amp, the Special Cranker deserves a look
Pros
+

Delivers spongy, touch-sensitive medium gain tones

+

Feels like an extension of your amp

+

The two flavors of gain are well selected and useful
Cons
-

The germanium setting may be too polite for those accustomed to higher-gain tones
You can trust Guitar Player. Our expert reviewers spend hours testing and comparing guitar products so you can choose the best for you. Find out more about how we test.
Many seasons ago, Akron-based effects maker EarthQuaker Devices rocked guitarists' world with a little box called the Speaker Cranker. Featuring just one knob, labeled "More," it could push your speaker to the edge of breakup without dramatically coloring your tone or affecting transparency.
The result was thicker, crunchier power chords and singing leads that bloomed with rich harmonics and an almost full-frequency response.
The Speaker Cranker is out of production, but in its place EarthQuaker presents the Special Cranker, a pedal that builds upon the Speaker Cranker with more controls and clipping diode options.
The Special Cranker continues where the Speaker Cranker left off. It's a medium-gain overdrive that delivers more saturation without altering your amp's organic nuances or character. It's as spongy, dynamic and touch sensitive as its predecessor but with more gain, twice the output volume (via the level knob) and a tone control.
It also has, notably, two flavors of gain courtesy of a small toggle: Si (silicon diode), which offers the asymmetrical silicone diodes of the original for a brighter edge and higher output; and Ge (germanium), for a darker tone and a softer response.
The tone control comes in handy here for managing treble frequencies. Turning it counterclockwise tames the high end – useful with Si mode selected – while a clockwise spin delivers a slight boost to help brighten the Ge side. Park it at three o'clock for flat response.
Level, meanwhile, takes your volume from zero to nearly double, with unity gain between 10 and 12 o'clock, depending on which diode is selected.
The More control adjusts the bias of the transistor, so it's normal to hear some noise as the knob is turned, although this varies depending on your pickups and their output.
Tested with humbucker- and single-coil-equipped guitars through a Fender '68 Custom Princeton Reverb tube amp, the Special Cranker was a real treat, especially since I'm admittedly not fond of extreme overdrive.
Aside from a slight decrease in bass response, the pedal let my electric guitar's tone come through, adding saturation and sustain and enriching harmonics to make everything I played sound livelier, thicker and crunchier.
Obviously, what you get from the Special Cranker has a lot to do with your pickups, but the bottom line here is that the pedal behaves like it's part of your amp, helping you home in on the frequencies you want while delivering warm, tube-like crunch that increases in complexity as you turn the More knob clockwise.
Having both silicon and germanium diode options only adds to the pedal's usefulness.
Granted, if you're accustomed to high-gain germanium tones, you may find the Special Cranker's medium-gain overdrive more polite than you're used to.
On the other hand, the silicon side is bright and robust, with a gorgeous bloom. The low mids sound fatter than on the germanium side, but chords remained distinct, without becoming muddy.
As you might expect, the Special Cranker features EarthQuaker's Flexi-Switch foot switch that allows both momentary and latched switching. I especially like that the pedal can be operated from nine to 18 volts for increased headroom, one more impressive feature on a pedal that has enough to begin with.
If you're not a player who wants or needs tons of overdrive, or if you just want a versatile medium overdrive that sounds like an extension of your amp, the Special Cranker deserves a look.
Specifications
CONTROLS: Level, tone, More. Ge/Si toggle switch to select germanium or silicon diodes
EXTRAS: Input and output, true-bypass, Flexi-Switch switching, LED indicator, center-negative 9V DC adaptor input. Pedal runs on 9 to 18 volts
SIZE: 5.75" x 3.25" x 3.25"
BUILT: Assembled in USA
Visit EarthQuaker Devices for more information.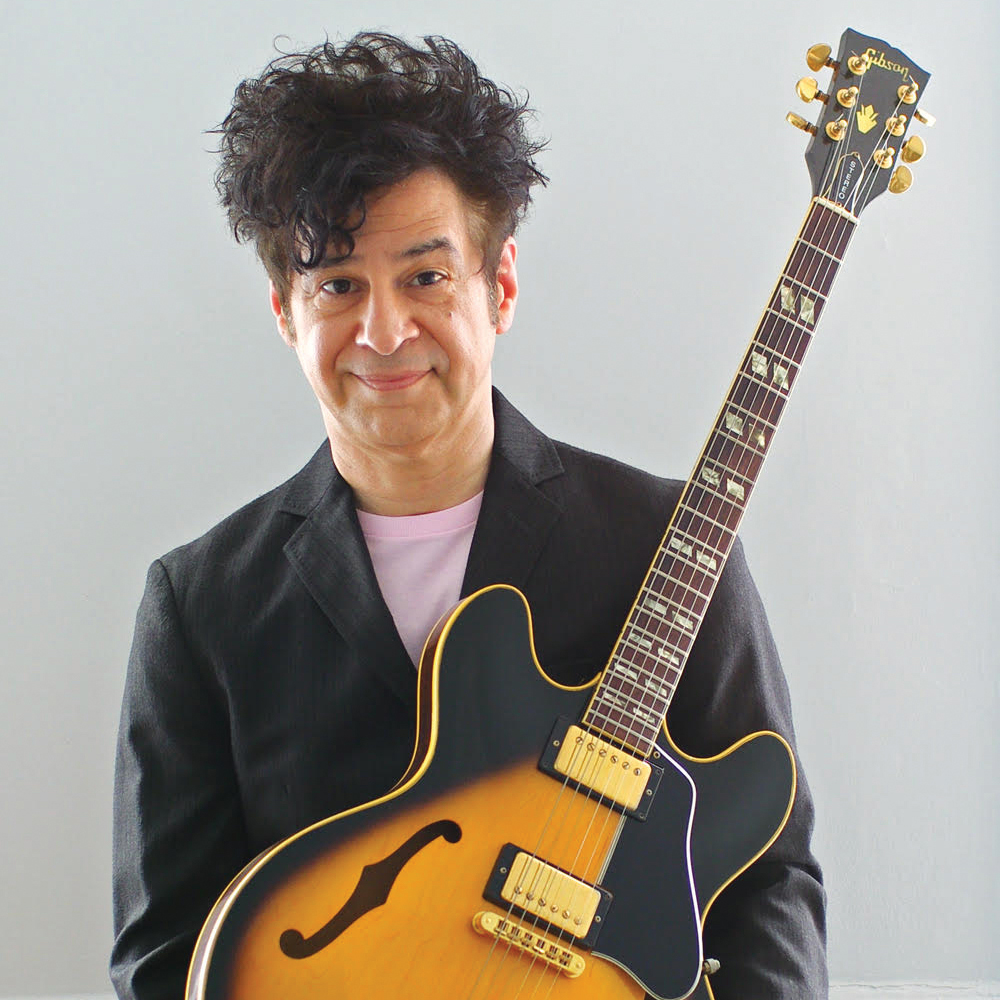 Guitar Player editor-in-chief
Christopher Scapelliti is editor-in-chief of Guitar Player magazine, the world's longest-running guitar magazine, founded in 1967. In his extensive career, he has authored in-depth interviews with such guitarists as Pete Townshend, Slash, Billy Corgan, Jack White, Elvis Costello and Todd Rundgren, and audio professionals including Beatles engineers Geoff Emerick and Ken Scott. He is the co-author of Guitar Aficionado: The Collections: The Most Famous, Rare, and Valuable Guitars in the World, a founding editor of Guitar Aficionado magazine, and a former editor with Guitar World, Guitar for the Practicing Musician and Maximum Guitar. Apart from guitars, he maintains a collection of more than 30 vintage analog synthesizers.