These new pedals are game changers that both earn Editors' Picks Awards
Pros
+

Realistic modern emulation of the RE-201 Space Echo

+

Convincing RE-201 preamp emulation

+

Extra reverb types, tape age and guitar/line input options (RE-202)
You can trust Guitar Player. Our expert reviewers spend hours testing and comparing guitar products so you can choose the best for you. Find out more about how we test.
Back when magnetic tape was the main way to create delay, the Roland RE-201 Space Echo ruled the tape delay domain.
Introduced in 1974, the 201 was an advance over the RE-100 delay and RE-200 reverb/delay units released the previous year.
It boasted three tape heads that could be combined as you wished, a three-spring reverb, and single-, double- and triple-head modes.
A selector let you choose from seven delay/reverb modes, four delay-only modes and a 12th mode for reverb alone.
With independent controls for delay and reverb volume, repeat rate, intensity, bass and treble, the RE-201 was a dream machine.
Tape delay remains desirable for its natural compression and richly saturated sound, and the Roland units have likewise retained their popularity on the vintage market, and for good reason.
They were quiet, high-quality units that were built for the road.
Furthermore, the 201 preamp added its own harmonic richness and distortion to the input signal, resulting in a fatter sound that made the unit useful even without producing effects.
Boss had previously captured the delay and reverb magic of the 201 in its RE-20 Space Echo Twin Pedal. Now the company has introduced the latest incarnation of its Space Echo pedals with the RE-2 and RE-202, a pair that provide an uncanny emulation of the original tape units while they model the sound of the RE-201's preamp.
Let's dig in.
The RE-2 is the smaller of the two. It delivers the original's three-head configuration with 11 modes and a spring reverb emulation.
Three concentric knobs provide control over echo and reverb volume, intensity and tone, and repeat rate and wow and flutter.
This last control goes a long way toward re-creating the fluctuations of a motor-driven tape assembly, adding to the effect's realism.
The unit offers true stereo inputs and outputs, as well as tap tempo and effect carryover functions, plus control can be expanded with external foot switches or an expression pedal.
As for the modeled RE-201 preamp tone, it delivers all the fatness and harmonic richness of the original tape units.
You can choose to have the preamp on the dry and wet signal path, or only on the wet signal path, leaving the dry signal unaffected.
A novel addition here is what Boss calls the Twist effect, which ramps up the pitch of the delay signal into a swirling maelstrom when you press down on the pedal, then ramps it down again when you release it.
While it's not exactly musical, it's a cool effect that will get a reaction at your gig.
The RE-202 delivers all of the RE-2's features and more, including a fourth tape head not found on the original RE-201.
In addition to individual controls for echo and reverb volume, repeat rate, intensity, and wow and flutter, the RE-202 has a two-band EQ, with knobs for bass and treble, as well as a saturation control to add varying amounts of tape-like compression and preamp coloration.
There's also a switch to choose between new and aged tape conditions, with the latter sounding slightly darker and more lo-fi.
Yet another switch lets you select between guitar- and line-level signals, allowing you to connect everything from keyboards to mixers.
Like the original RE-201, the RE-202 provides 12 modes, but in yet another update, its reverb effect can be used on all 12 modes.
Furthermore, the preamp effect is also available on the dry signal path, so you can use it as a distortion/boost pedal even while the delay/reverb is turned off.
Down at the pedal's front are three foot switches. The left switch turns the delay and reverb effects on and off, while holding it down produces a Warp effect that adds endless feedback for as long as the switch is depressed.
The center switch lets you choose among the four user presets, and giving it a longer press turns the reverb on or off independent of the delay.
The right switch is for setting the tap-tempo rate, while holding it down engages the same Twist effect included on the RE-2.
Like the RE-2, the RE-202 has true stereo inputs and outputs and expandable control via external foot switches and an expression pedal.
In addition, it has MIDI in and out via Boss's TRS/MIDI cables (sold separately), giving you access to a broader palette of 127 presets that can be saved in the pedal.
Suffice to say, both pedals sound fantastic. I thought Boss had already nailed the RE-201's sound with the RE-20 Twin Pedal, but the company has added even greater depth and realism to the effect.
The wow and flutter control has a lot to do with that, adding the sort of random fluctuations that lend natural-sounding oscillations to the effect, ranging from subtle to strong.
The modeled preamp also sounds excellent, and I could see using the pedal without the effect engaged just for the tonal thickening and mild distortion that it adds.
As to which pedal you should get, it depends entirely on your needs.
Gigging guitarists will find the RE-2 fits all their needs without taking up a lot of pedalboard real estate; you're also unlikely to miss the additional reverbs and tape-condition options offered on the larger RE-202.
For studio work, the RE-202 can't be beat. In addition to giving guitarists more bells and whistles, it works great with keyboards, drum machines and the like, and its line-level input option made it suitable for effects processing with my mixer.
As a satisfied RE-20 owner, I didn't think Boss could significantly improve upon its earlier update of the RE-201, but these new pedals – from their wow and flutter effects to their modeled preamps – are game changers that both earn Editors' Picks Awards.
Specifications:
RE-202 Space Echo
CONTROLS: Saturation, wow & flutter, mode, bass, treble, reverb volume, repeat rate, intensity, echo volume
FOOT SWITCHES: On-off/Warp, memory/ reverb on-off, tap tempo/Twist
BUTTONS: Memory, input, tape
I/O: Input A (mono), input B, output A (mono), output B, all ¼". Control 1, 2/expression ¼" TRS. MIDI in and out on stereo miniature phone type. USB micro B-type (program update only)
POWER: AC adaptor (included)
DIMENSIONS: 7 9/16" x 5 15/64" x 2 3/32" (WxDxH)
BUILT: Malaysia
RE-2 Space Echo
CONTROLS: Repeat rate, wow & flutter, intensity, tone, echo volume, reverb volume, all on concentric knobs
FOOT SWITCHES: Carryover, pedal
I/O: Input A (mono), input B, output A (mono), output B, all ¼". Control/expression ¼" TRS
POWER: 9-volt or AC adaptor (sold separately)
DIMENSIONS: 2 7 /8" x 5 1 /8" x 2 3/8" (WxDxH)
BUILT: Malaysia
Visit Boss for further details.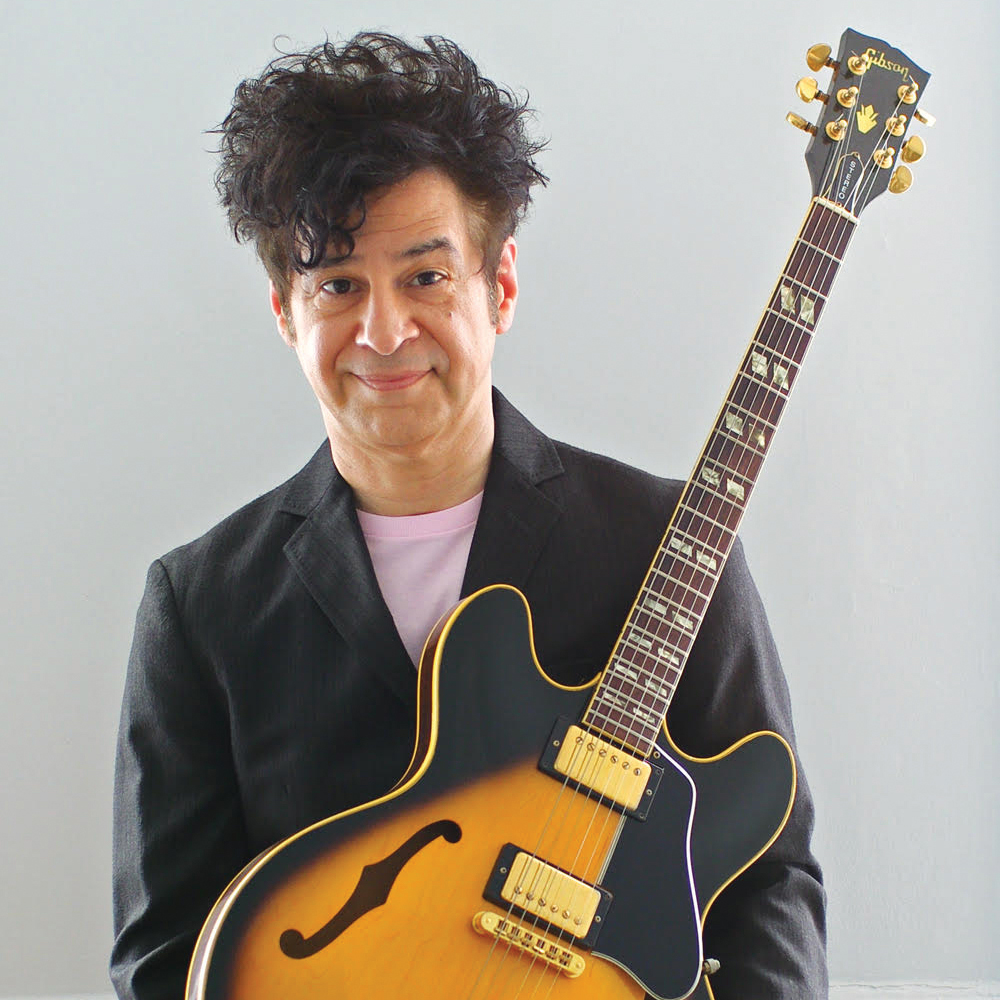 Guitar Player editor-in-chief
Christopher Scapelliti is editor-in-chief of Guitar Player magazine, the world's longest-running guitar magazine, founded in 1967. In his extensive career, he has authored in-depth interviews with such guitarists as Pete Townshend, Slash, Billy Corgan, Jack White, Elvis Costello and Todd Rundgren, and audio professionals including Beatles engineers Geoff Emerick and Ken Scott. He is the co-author of Guitar Aficionado: The Collections: The Most Famous, Rare, and Valuable Guitars in the World, a founding editor of Guitar Aficionado magazine, and a former editor with Guitar World, Guitar for the Practicing Musician and Maximum Guitar. Apart from guitars, he maintains a collection of more than 30 vintage analog synthesizers.