Start Learning The Guitar With 50% Off Fender Play's Annual Subscription And A Two-Week Free Trial
Take advantage of playing the guitar for less with this amazing new year's deal from Fender Play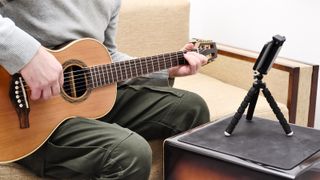 (Image credit: Canva)
Getting started on the guitar is a tough task for anybody. The barrier to getting past your first chords and riffs is astoundingly high, and that's why a recent study found that 90% of guitarists quit within the first three months of learning to play. Aiming to redress the balance, Fender Play is now offering a two-week free trial for new players, as well as a whopping 50% off their annual subscription.
Fender Play is an online learning platform that's customized to your preferences. Pick what techniques you want to learn, when you want to learn them. Featuring songs from guitar legends like SRV, Jimi Hendrix, Rory Gallagher, ZZ Top, and loads more, no matter whether you love the blues, or you're more of a rock and roll star, you can learn the songs you want. If that's enough to convince you, you'll also get 10% off all Fender guitars, amps, and gear over at fender.com, for the entirety of your subscription.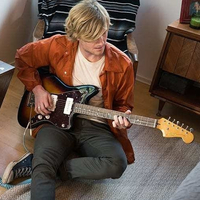 Fender Play: Two-week free trial
Trying before you buy is a good idea with anything, whether it's a new electric guitar or a used car. So handily Fender Play provides a two-week free trial for you to get to grips with the platform. You might be surprised by what you can do in a couple of weeks with some seasoned knowledge to guide you!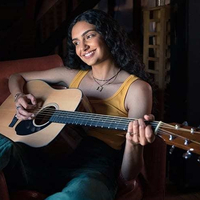 Fender Play: 50% off annual subscription
A year's tuition is more than enough to get you from knowing nothing to playing full songs. With this amazing deal on Fender Play you can get loads of expert advice and lessons on technique for half the usual price, just enter the code learntoplay50 when you check out to take advantage of this awesome deal.
Learning to play guitar is tough. There's no doubt that it's one of the most difficult instruments, with a literal physical barrier to learning. For example, playing the piano is difficult, but it doesn't hurt you to press the keys, unlike what happens when you press down your guitar strings. Finding the motivation to carry on can be a big ask, but that's why online guitar lessons are such a useful tool. Instead of pressuring yourself to learn quickly, you can take things at your own pace, and learn the songs and techniques that you want to.
Is Fender Play worth it?
At this price, we're gonna have to agree. Knocking 50% off is a hefty discount, but even if you consider the full cost of a Fender Play subscription, it still comes out thousands of dollars cheaper than a regular tutor.
Fender Play also tailors itself to your instrument - whether you're playing acoustic, electric, or bass guitar - as well as your preferred genre, asking you whether you'd like to play blues, rock, jazz, pop, or just want to try a bit of everything. No more sitting through 'Greensleeves' when you'd rather be busting out some Rolling Stones!
Using the step-by-step plan you can choose which particular techniques you'd like to focus on and keep track of your progress as you move along. There are even some great tools for you to use like the Fender Tune app for your phone, as well as the Fender Tone amp for connecting to certain Fender guitar amps if you have one.
Check out our expert guides for more buying advice and information
All the latest guitar news, interviews, lessons, reviews, deals and more, direct to your inbox!
Matt is a Junior Deals Writer at Guitar Player and has been playing guitar as his main instrument for well over 20 years. He also plays drums, bass, and keys producing out of his home studio in Manchester, UK. He has previously worked for Dawsons Music, Northwest Guitars, and freelanced for various magazines and blogs, writing reviews, how-to's, and features. When he's not downloading the latest VSTs or justifying yet another guitar pedal purchase, you'll find him making music with Northern noise hounds JACKALS.