Jeff Beck's Top Five Psychedelic Rock Tracks
Choice cuts from the electric guitar innovator's mid-'60s Yardbirds era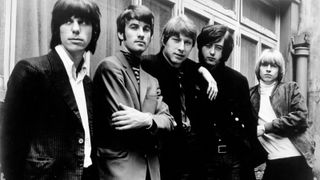 (Image credit: Michael Ochs Archives/Getty Images)
Would psychedelic rock have happened at all were it not for Jeff Beck?
As Eric Clapton's replacement in the Yardbirds, Beck kicked off his 20-month tenure with ingenuity at his first recording session with the group, in April 1965, for "Heart Full of Soul."
Though he soon moved on to blues rock and jazz fusion, Beck established a template for psychedelia – as well as heavy metal – during his time with the Yardbirds that would be followed by countless future guitarists.
Here are five game-changing tracks from the electric guitar innovator's mid-'60s psychedelic era…
1. "Heart Full of Soul"
Ground zero for psychedelic guitar, "Heart Full of Soul" shows how ready, willing and able Beck was to cut a new facet in the British Invasion's rock gem by emulating a sitar with his Fender Esquire through a Sola Sound Tone Bender, with the D string droning beneath his fuzz-toned Indian-tinged riff.
It was the launch of a new exotic era for rock.
2. "Shapes of Things"
Beck upped the psychedelic ante by layering two guitar solos on this 1966 follow-up to "Heart Full of Soul."
Beneath his slithery fuzz-toned lines, he demonstrates his creative use of controlled feedback and string bending to produce demonic howls that reportedly influenced the Paul Butterfield Blues Band's "East-West" and Jimi Hendrix's sonic experiments.
"I started finding the resonant points on the neck where it came in best," Beck said. "I loved it because it was a most peculiar sound that contrasted wildly with a plucked string, this round trombone-like noise coming from nowhere."
3. "Over Under Sideways Down"
After creating this cut's infectious rockabilly bass line, Beck strapped on his guitar and came up with the tune's topsy-turvy lead line.
"We needed an intro, and Jeff peeled one out, an instantly recognizable peal that completely took us by surprise," drummer Jim McCarty recalled.
Once again, he serves up a fuzz-toned lead line that melds classic rock and roll rhythms with Eastern exoticism.
4. "Jeff's Boogie"
This souped-up take on Chuck Berry's "Guitar Boogie" shows not only Beck's guitar virtuosity but also the diversity of his range through its incorporation of rock, jazz and blues licks.
Combining hammer-ons, pull-offs, double-stops, false harmonics and more, Beck is a speed demon who could very well have claimed to be the godfather of shred.
5. "Happenings Ten Years Time Ago"
"We were on the threshold of this new thing," Beck would say. "The Yardbirds were the first psychedelic band."
No song demonstrates that better than this cut, one of just two that featured the Beck-Page guitar tandem.
Whereas Beck had previously relied on fuzz and exotic scales to produce his lysergic vibes, here he uses everything at his disposal to whip up a maelstrom of police sirens, revving motorcycle engines and squealing licks that send shivers up the spine.
It's the aural equivalent of a bad trip.
All the latest guitar news, interviews, lessons, reviews, deals and more, direct to your inbox!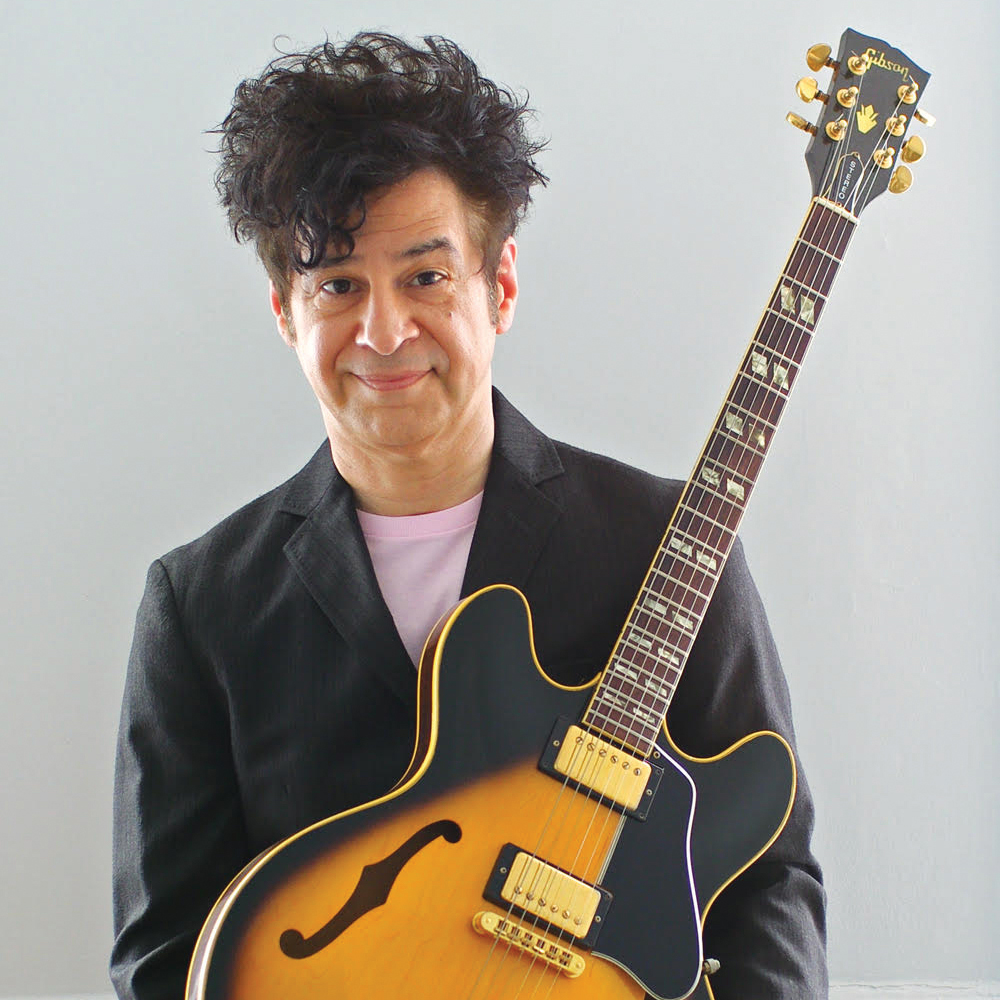 Guitar Player editor-in-chief
Christopher Scapelliti is editor-in-chief of Guitar Player magazine, the world's longest-running guitar magazine, founded in 1967. In his extensive career, he has authored in-depth interviews with such guitarists as Pete Townshend, Slash, Billy Corgan, Jack White, Elvis Costello and Todd Rundgren, and audio professionals including Beatles engineers Geoff Emerick and Ken Scott. He is the co-author of Guitar Aficionado: The Collections: The Most Famous, Rare, and Valuable Guitars in the World, a founding editor of Guitar Aficionado magazine, and a former editor with Guitar World, Guitar for the Practicing Musician and Maximum Guitar. Apart from guitars, he maintains a collection of more than 30 vintage analog synthesizers.