"I Know He Didn't Like the Fact That I Took Over From Him in the Yardbirds": Jeff Beck on His "Uncomfortable Rivalry" With Eric Clapton
"At my debut with the Yardbirds at the Marquee, I showed them what was what," said the late guitar hero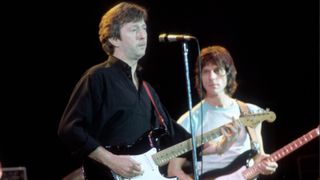 (Image credit: Larry Hulst/Michael Ochs Archives/Getty Images)
The Surrey Delta scene was home to many blues artists in the post-war period, but three stand apart, if not for their guitar prowess then for the coincidences that tie them together forever.
Born within 15 months of each other in 1944 and 1945, Jeff Beck, Jimmy Page and Eric Clapton are not only the best-known exponents of the British blues explosion – they also grew up within 20 miles of one another in Surrey.
What's more, each went on to perform in the Yardbirds and to enjoy long and successful careers as the most celebrated guitarists of the classic rock era.
Not all was harmonious, however.
While Beck and Page became great friends in their teens after being introduced by Beck's sister, Annetta, Beck said he and Clapton didn't cross paths until years after he took Slowhand's place in the Yardbirds, and that they spent many years nursing an "uncomfortable rivalry."
"I know he didn't like the fact that I took over from him in the Yardbirds and we did great," Beck told Classic Rock. "The general buzz of the band was that they thought they were finished when Eric left. At my debut with the Yardbirds at the Marquee, I showed them what was what, and I got a standing ovation, so that was the end of that."
Beck and Clapton would share stages over the years, one of the most notable being at The Secret Policeman's Other Ball in 1981, to benefit Amnesty International, where they performed a blues set along with Beck's Stevie Wonder-penned hit, "Cause We've Ended as Lovers."
They would meet up again two years later at the ARMS Charity Concerts to benefit multiple sclerosis research.
Despite these and other encounters, Beck was genuinely surprised when Clapton contributed an interview to the 2018 documentary film Still on the Run: The Jeff Beck Story.
"I must admit there was a tear, especially with Eric," Beck told Rolling Stone. "I never expected him to bother to be in it. I studied his face over and over, just to make sure there wasn't something else going on," he added with a laugh.
Beck went on to offer that the source of friction most likely resided within his own head.
"It's funny how Eric's character was emblazoned in my brain as being a real 'bovver boy' – like, a force to be reckoned with, someone who's moody, maybe punchy."
In other words, perhaps a little bit like Beck himself.
Order Still on the Run: The Jeff Beck Story here.
All the latest guitar news, interviews, lessons, reviews, deals and more, direct to your inbox!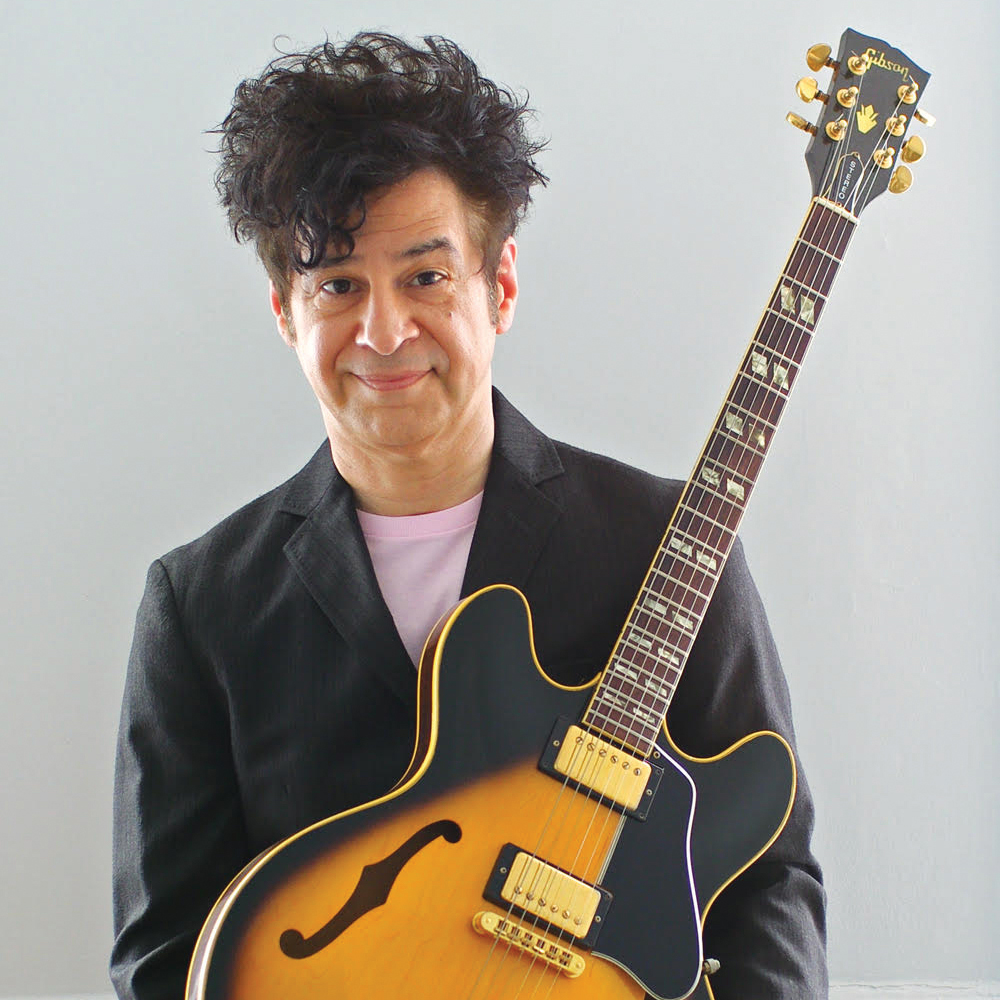 Guitar Player editor-in-chief
Christopher Scapelliti is editor-in-chief of Guitar Player magazine, the world's longest-running guitar magazine, founded in 1967. In his extensive career, he has authored in-depth interviews with such guitarists as Pete Townshend, Slash, Billy Corgan, Jack White, Elvis Costello and Todd Rundgren, and audio professionals including Beatles engineers Geoff Emerick and Ken Scott. He is the co-author of Guitar Aficionado: The Collections: The Most Famous, Rare, and Valuable Guitars in the World, a founding editor of Guitar Aficionado magazine, and a former editor with Guitar World, Guitar for the Practicing Musician and Maximum Guitar. Apart from guitars, he maintains a collection of more than 30 vintage analog synthesizers.