Five Times Famous Musicians Stole from Chuck Berry
The Beatles, Jeff Beck and the Beach Boys were all guilty of thieving from the Berry patch.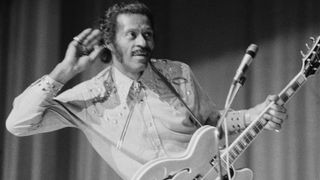 (Image credit: Michael Putland/Getty Images)
Countless guitarists have lifted Chuck Berry's electric guitar licks and riffs, which seems only fair, considering that Berry stole some of them himself.
But when did it cross the line? Apparently whenever Chuck said so.
Here are five blatant thefts from the Berry patch...
1) The Beach Boys | "Surfin' U.S.A." (1963)
This Beach Boys hit is essentially Chuck's "Sweet Little Sixteen" with new lyrics penned by Beach Boys leader Brian Wilson and singer Mike Love, who was uncredited.
Wilson liked how Berry's lyrics named key places in the U.S. and thought a song that gave a shout out to California's top surf spots could be a hit.
"I just took 'Sweet Little Sixteen' and rewrote it into something of our own," Wilson told The Los Angeles Times in 2015.
While the Leonard Chess biopic Cadillac Records depicts Berry (played by Mos Def) as being angry about Wilson's appropriation of his music, in reality the guitarist liked "Surfin' U.S.A." and reportedly even complimented the Beach Boys.
"We ran into Chuck Berry in Copenhagen and he told us he loves 'Surfin' U.S.A.'," guitarist Carl Wilson recalled.
But that didn't stop him from demanding his cut.
Beach Boys manager Murray Wilson (the father of Brian and his brothers) gave the song to Berry's publisher, Arc Music, and for a while the song was credited solely to Berry, although in later years it has been shared by Berry and Wilson.
2) The Beach Boys | "Fun, Fun, Fun" (1964)
These guys again! You'd be forgiven for hearing Carl Wilson's opening guitar solo to this early Beach Boys hit and thinking it was a cover of "Johnny B. Goode" – it's nearly identical to Berry's timeless intro to his 1958 classic track.
But Berry didn't sue, and he likely couldn't have, considering that he had himself copped the lines from Carl Hogan's intro to the Louis Jordan's 1946 tune "Ain't That Just Like a Woman (They'll Do It Every Time)."
Citing his influences, Berry said, "The main guy was Louis Jordan. I wanted to sing like Nat Cole, with lyrics like Louis Jordan, with the swing of Bennie Goodman with Charlie Christian on guitar, playing Carl Hogan's riffs, with the soul of Muddy Waters."
3) The Beatles | "I Saw Her Standing There" (1963)
"From the first minute we heard the great guitar intro to 'Sweet Little Sixteen,' we became fans of the great Chuck Berry," Paul McCartney wrote upon Berry's passing. "We learnt so many things from him which led us into a dream world of rock 'n' roll music."
Like his Beatle bandmate John Lennon, who was famously known to pinch Berry (see below), the bassist appropriated the bass line to this early Beatles cut from Berry's catalog, specifically the track "I'm Talking About You," which the Beatles performed on the BBC in 1963.
"I played exactly the same notes as he did and it fitted our number perfectly," McCartney revealed in his autobiography, Many Years From Now. "Even now, when I tell people, I find few of them believe me; therefore, I maintain that a bass riff hasn't got to be original."
4) The Beatles | "Come Together" (1969)
John Lennon's opening composition from Abbey Road begins by lifting a pair of lines from the second verse of Berry's 1956 cut "You Can't Catch Me," with a minor alteration: Lennon sings "Here come ol' flattop, he come groovin' up slowly," while Berry's original was, "Here come a flattop, he was movin' up with me."
Originally played at a faster tempo than it appears on Abbey Road, "Come Together" was too close to Berry's tune for McCartney, who suggested the Beatles give the song a different groove to help disguise the obvious similarities in the lyrics and melody.
"I said, 'Let's slow it down with a swampy bass-and-drums vibe.' I came up with a bass line and it all flowed from there."
That didn't stop Berry's publisher Big Seven Music from filing a claim of copyright infringement.
The case was settled out of court after Lennon agreed to record three songs from Big Seven's catalog.
5) The Yardbirds | "Jeff's Boogie" (1966)
This hyperspeed instrumental showcase is a highlight of Roger the Engineer, the Yardbirds' psychedelic rock effort featuring Jeff Beck, who takes his cues here from Berry's 1958 romp "Guitar Boogie."
Berry's version may be his own take on Arthur Smith's 1948 12-bar Western swing track that bears the same name, which makes sense when you consider that Berry's music was a fusion of R&B and country.
Beck's version became a staple of his live shows, and he performed it with Stevie Ray Vaughan in 1984 (see the Live in Honolulu DVD) and during their 1989 tour.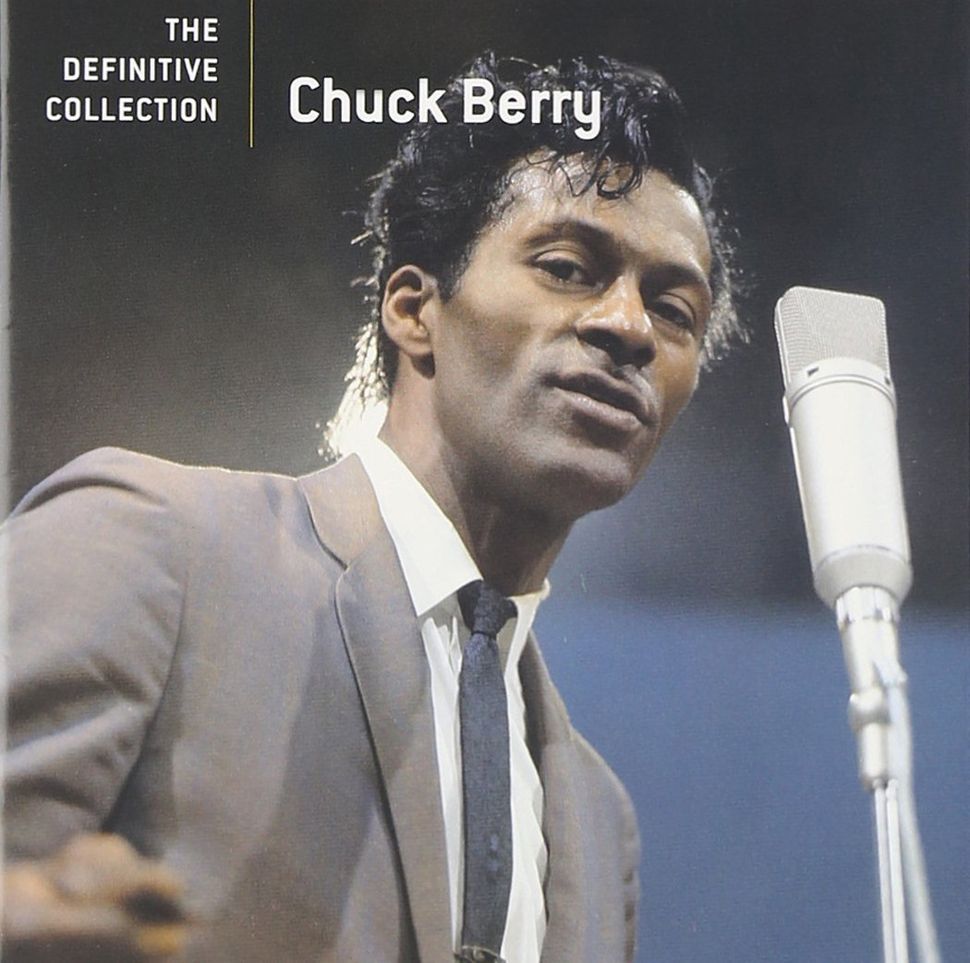 Browse the Chuck Berry catalog here.
All the latest guitar news, interviews, lessons, reviews, deals and more, direct to your inbox!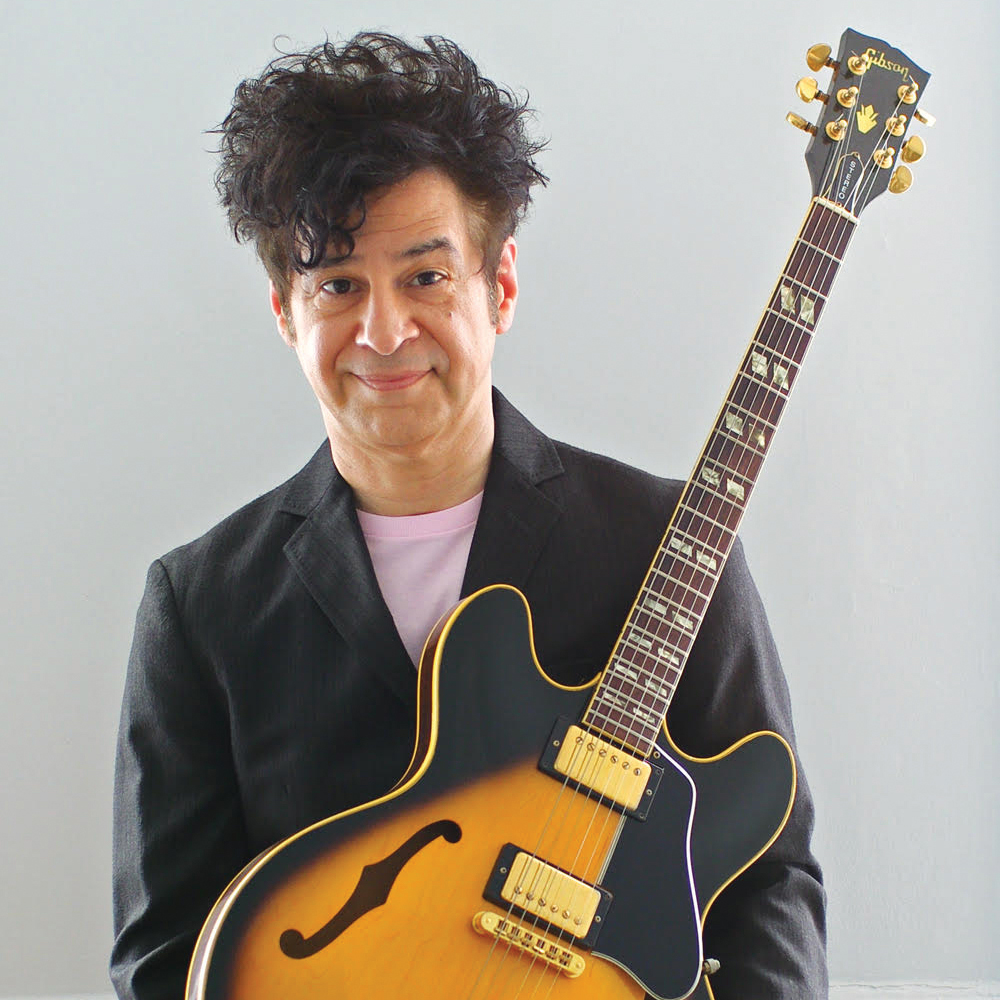 Guitar Player editor-in-chief
Christopher Scapelliti is editor-in-chief of Guitar Player magazine, the world's longest-running guitar magazine, founded in 1967. In his extensive career, he has authored in-depth interviews with such guitarists as Pete Townshend, Slash, Billy Corgan, Jack White, Elvis Costello and Todd Rundgren, and audio professionals including Beatles engineers Geoff Emerick and Ken Scott. He is the co-author of Guitar Aficionado: The Collections: The Most Famous, Rare, and Valuable Guitars in the World, a founding editor of Guitar Aficionado magazine, and a former editor with Guitar World, Guitar for the Practicing Musician and Maximum Guitar. Apart from guitars, he maintains a collection of more than 30 vintage analog synthesizers.