Once you find the sweet spot, you'll never turn it off
Pros
+

Transparent compression

+

Versatile blend control to dial in the perfect amount of compression, sustain and detail
You can trust Guitar Player. Our expert reviewers spend hours testing and comparing guitar products so you can choose the best for you. Find out more about how we test.
Walrus Audio brought studio-grade compression to guitar effects with Deep Six, a pedal inspired by Universal Audio's industry-standard rackmount 1176 FET compressor.
Now the Oklahoma City-based company has introduced Mira, an analog optical compressor that offers smooth, transparent compression in a pedal that boasts studio-quality features, specs and headroom.
If you're among the guitarists who have incorporated a compressor into your rig, you undoubtedly appreciate how the device can tame dynamics and transients, add detail and improve sustain. Mira does all of the above but has a few additional tricks up its sleeve, as we'll see.
It also has, like all Walrus pedals, eye-catching graphics, in this case a smoke-grey enclosure with art by Adam Forster that depicts bodies rising heavenward from a barren desert plain, a cunning hint to the pedal's impact on your tone.
Like most compressors, Mira has controls for input level, threshold (where compression begins to take effect), ratio (the amount of gain reduction applied to your signal) and makeup, which adds back volume lost through compression.
Two smaller controls govern attack and release. It's all fairly standard stuff for a compressor pedal, but Mira also has a handy button on the pedal's right side to engage a high-pass filter that cuts frequencies below 120Hz, preventing strong bass frequencies from assertively triggering the compressor.
Most significantly, Mira has a blend knob, a versatile feature found on an increasing number of compressor pedals these days. The blend control changes the signal from full dry to full wet as you turn it clockwise, permitting parallel compression, a studio technique in which a dry signal is blended with its compressed counterpart.
Whereas standard compression levels off transients, parallel compression decreases the overall dynamic range of the combined signals, which allows more subtle details to become audible. In this way, you can use it to add varying degrees of fullness and clarity to your guitar's sound, sculpting its tone in ways ordinary compressors can't.
Adding to all this, Mira runs internally at ±15 volts DC, allowing for higher headroom, even while it operates at nine volts. The result is a cleaner signal path, which is especially important if you already have a boost or distortion pedal in your chain.
Tested with a variety of electric guitars and acoustic guitars, including a Gibson ES-345 and J-160E, Mira made everything I threw at it sound more present and full, while it evened out dynamics and imparted a more polished, studio-quality tone.
Like most optical compressors, Mira is transparent, smooth and musical. The attack and release knobs have plenty of useful range, although if you're like me, you'll find your favorite spots – in my case, a slightly slow attack to preserve the transients, and a long release for sustain – and leave them set.
As expected, I spent most of my time twiddling the blend control, and the results were rewarding. Turning it up toward the 12 o'clock position brought in a bloom of low-mid warmth and detail which increased ever so nicely as I continued toward the upper reaches of the dial, at which point you're hearing the compressor on its own.
Overall, I found the zone between noon and three o'clock to be my favorite, where I could work Mira like a low-mid boost to dial in just the right amount of body, clarity and sustain.
It was especially nice on my ES-345 and the J-160E, allowing me to control how much resonance I wanted to hear.
The high-pass filter was also useful here to keep Mira from triggering in response to each guitar's low frequencies.
As some will know, Mira is a Spanish command for look, and the name is appropriate for a pedal that will lift your tone to make it more commanding and present.
Like the souls rising skyward on its painted chassis, Mira will take your guitar's sound to a more perfect place. It's one of those pedals that, once you find the sweet spot, you'll never turn off.
Specifications:
CONTROLS: Threshold, ratio, make-up, level, attack, release, blend
EXTRAS: High-pass filter, gain-reduction LED, bypass status LED
FEATURES: True-bypass. Runs internally at ±15 VDC for increased headroom
POWER: 9 volts (adapter not included)
DIMENSIONS: 4.77" x 2.6" x 2.28" (HxWxD)
BUILT: USA
Visit Walrus Audio for more information.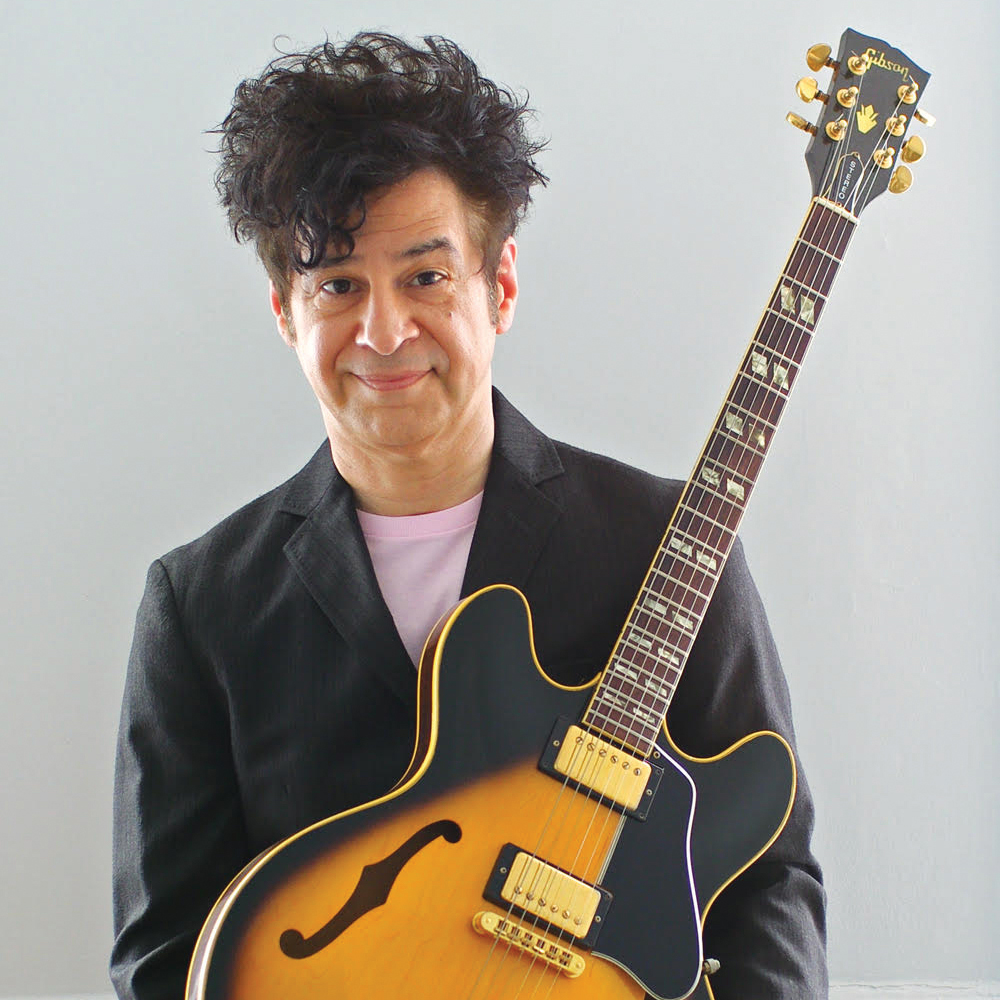 Guitar Player editor-in-chief
Christopher Scapelliti is editor-in-chief of Guitar Player magazine, the world's longest-running guitar magazine, founded in 1967. In his extensive career, he has authored in-depth interviews with such guitarists as Pete Townshend, Slash, Billy Corgan, Jack White, Elvis Costello and Todd Rundgren, and audio professionals including Beatles engineers Geoff Emerick and Ken Scott. He is the co-author of Guitar Aficionado: The Collections: The Most Famous, Rare, and Valuable Guitars in the World, a founding editor of Guitar Aficionado magazine, and a former editor with Guitar World, Guitar for the Practicing Musician and Maximum Guitar. Apart from guitars, he maintains a collection of more than 30 vintage analog synthesizers.