Old Man's Blues or Young Man's Blues? Here's Why Eric Clapton's Beano Album Remains Essential Listening for Everybody
Slowhand reinvented electric blues with this landmark recording.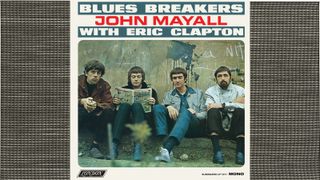 (Image credit: Decca)
Blues Breakers With Eric Clapton, also known as the Beano album, was released on the Decca label in 1966. There are many groundbreaking aspects to the record, not the least of which is Clapton's marriage of a Les Paul through a cranked Marshall amplifier, the electric guitar equivalent of the Wright Brothers' first flight at Kitty Hawk.
This magic coupling was defined by the hands of a spry 21-year-old. His youthful mastery is jaw dropping, and his iconic sound is now a guitar industry standard that at that time reinvigorated interest in the almost forgotten Gibson Les Paul model.
Jimmy Page and Jeff Beck weren't yet fully developed, Pete Townshend was more of a rhythm guy, Ritchie Blackmore wasn't really a blues guy, Jimi Hendrix wouldn't release Are You Experienced until a year later, and groups like Love, Jefferson Airplane, Them, Big Brother and the Holding Company, Creedence Clearwater Revival and other young acts of the day couldn't stay in the same ring as Clapton.
Most guys were struggling to intonate bends and trying not to fall off the log. Meanwhile, E.C. was like Larry Bird.
Clapton wasn't just all sound. He could swing. Pre-Blues Breakers guitarists like Bill Jennings, Wes Montgomery, Charlie Christian and dozens, if not hundreds, of others might swing harder, but they didn't have his Les Paul-with-Marshall-on-10 sound and an innate sense of beyond-their-years phrasing.
There are many timeless moments on the Beano LP. The major 7th feedback note that ends "Steppin' Out" is unexpected and sonically imaginative. I almost feel the floor of the recording studio vibrating on the "Key to Love" solo. It's like a jacked stallion busting out of the gate.
"Have You Heard" has a great violent blues solo that sounds like Clapton is pissed he had to wait so long to play it. The Clapton vocal track, "Ramblin' on my Mind," introduced a generation of young kids to Robert Johnson, priming listeners to search for the source.
It's not a perfect album. John Mayall ain't no Steve Winwood, the multiple guitar tracks sometimes sound cluttered, and while "What I'd Say" might have been a showstopper in a London nightclub, it could have been left off the record. That said, the high points are stellar, and it's all there on Blues Breakers With Eric Clapton.
In the years since its release, Clapton has sometimes put his foot deep into his mouth, but his doing so makes sense to me.
He famously refused to turn down at the Beano sessions. Engineers in lab coats were shocked at his ear-shattering volume. His "you're with me or you're against me" musical focus screams out from the grooves, along with an innate English aesthetic that was structured, organized and almost militaristic.
Clapton went on to grow a Bob Ross-style Afro that might have been a tribute to Hendrix, but he'd never play as loose, sexy and beautifully Black as Jimi did. All that said, when I listen to Blues Breakers With Eric Clapton, I don't care about the ups and downs of decades with Eric Clapton; I just hear a young man reinventing electric blues.
When young students ask me what inspired me when I was learning, I might play them the swinging genius Clapton exhibits on "Hideaway," where he whips the Freddie King gem into his vision. Yet, more times than not, it underwhelms the uninitiated listener.
I think I get it. The world is filled with blues lawyers playing '59 Les Pauls and clowns like Steven Seagal playing beefed-up pentatonics. Listeners shouldn't be confused by this, because not hearing the importance and impact of Eric Clapton on Blues Breakers is like watching Citizen Kane and observing, "Oh, it's only a black-and-white movie."
Clapton could reach the pre-internet youth with a guitar that sounded like a flamethrower, wrapped in a tidy white package with an acute fashion sense. He repackaged and reinterpreted the blues for a generation, and spliced blues into rock.
"Clapton is God" is too much for anyone to live up to, but Eric Clapton is undeniably one of the most influential and inspiring guitarists of his generation. Blues Breakers With Eric Clapton proves that with each listen.
Pick up a copy of Blues Breakers With Eric Clapton here.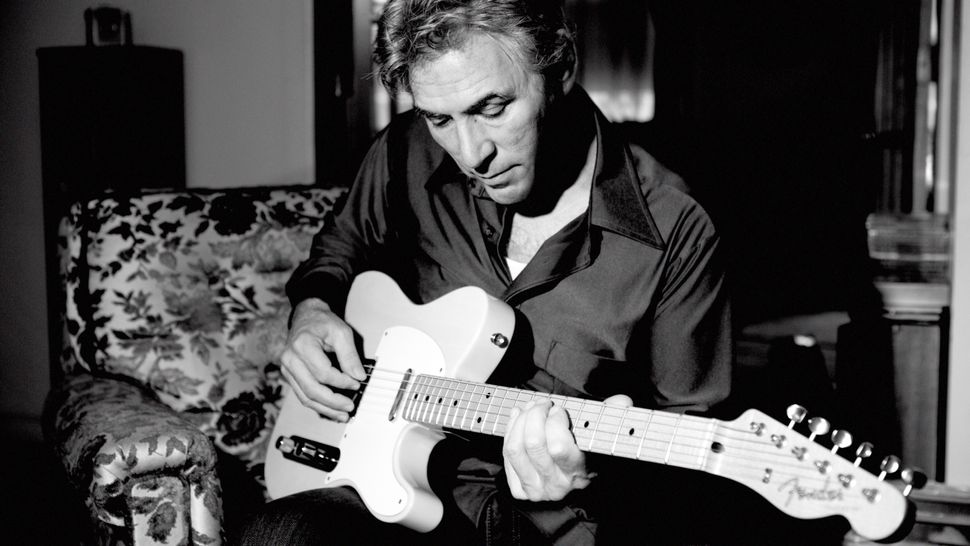 Jim Campilongo has 14 critically acclaimed instrumental records available on vinyl, CD and digital download here.
All the latest guitar news, interviews, lessons, reviews, deals and more, direct to your inbox!
Jim Campilongo has 14 critically acclaimed instrumental records available on vinyl, CD and digital download here.