"You've Got to Be an Open Page": Jim Peterik Talks Songwriting on GP's No Guitar Is Safe Podcast
One of America's most successful rock 'n' roll tunesmiths joins Jude Gold on the latest episode.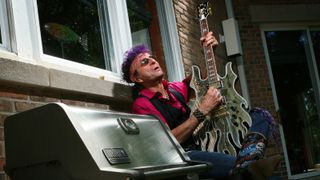 (Image credit: E. Jason Wambsgans/Chicago Tribune/Tribune News Service via Getty Images)
If you like in-depth interviews with great guitar players AND you like to hear them play, then you need to listen to our No Guitar Is Safe podcast.
Presented by Guitar Player and hosted by Jude Gold, No Guitar Is Safe is free to listen to at your leisure on iTunes, Spotify, Soundcloud, or wherever you get your podcasts.
With over 150 episodes uploaded there's plenty to get your teeth into.
Just some of the featured artists include Joe Satriani, Nita Strauss, John 5, Robben Ford, Steve Morse, Steve Vai, Paul Gilbert, Lita Ford, Tommy Emmanuel, Steve Lukather, Zakk Wylde, Ace Frehley, Billy Duffy, Phil X, Celisse, Nile Rodgers and many, many more besides!
Playing and deconstructing several of his hit songs for you, Jim Peterik – who you might know from such radio smashes as Survivor's "Eye of the Tiger," 38 Special's "Hold On Loosely," and Ides of March's "Vehicle" (a number one song Peterik wrote when he was just 18) – is on the latest show!
He's one of rock's most successful songwriters. And this time around, we're "flyin' the 'copter" over to Peterik's Chicago-area recording studio to play acoustic guitars and electric guitars with the legendary rocker and find out how he used his immense talents as a tunesmith to forge a spectacularly successful career.
Also on the show with Jim is Ides of March founding member Larry Millas.
Offering some tips on working as a songwriting, Peterik says, "You just have to be very open.
"You have to be like an open page to ideas, to personalities, to bad jokes, to… y'know, guys that are too high to write!"
While acknowledging that certain recreational activities may be a hindrance to the creative process, Peterik highlights it's best to keep an open mind when bouncing ideas around.
"You've got to be an open page, you really do," he underscores. "Even if you don't like an idea that someone gives you, you work with it for a while to see if there's possibilities within that song."
All the latest guitar news, interviews, lessons, reviews, deals and more, direct to your inbox!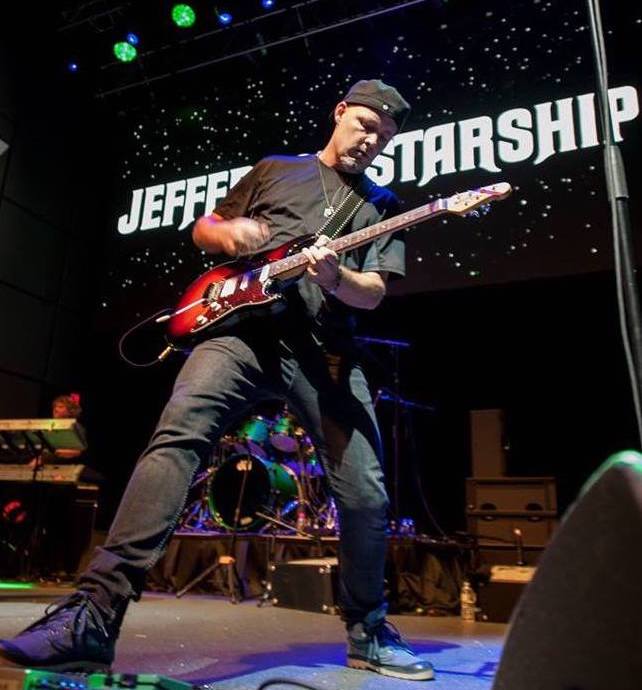 Los Angeles Editor, Guitar Player
Whether he's interviewing great guitarists for Guitar Player magazine or on his respected podcast, No Guitar Is Safe – "The guitar show where guitar heroes plug in" – Jude Gold has been a passionate guitar journalist since 2001, when he became a full-time Guitar Player staff editor. In 2012, Jude became lead guitarist for iconic rock band Jefferson Starship, yet still has, in his role as Los Angeles Editor, continued to contribute regularly to all things Guitar Player.
Watch Jude play guitar here.