John Mayer Says You Shouldn't Learn Blues Solos Note-for-Note: "It's Like Playing Last Night's Lotto Numbers"
More important, the PRS-wielding rock star says, is getting into the "same spirit" as the player who authored it.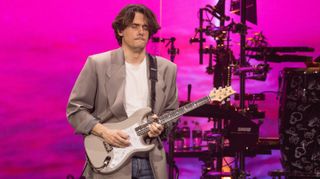 (Image credit: Rick Kern/Getty Images)
Though he came to the world's attention with some extremely catchy acoustic-driven pop hits, by the mid/late-2000s, John Mayer had more than proven his blues guitar bonafides via his work with the John Mayer Trio.
Though well-schooled in the blues-rock canon (he jokingly thanked Eric Clapton in the liner notes of his hugely successful 2006 album, Continuum, saying Clapton "knows I steal from him and is still cool with it"), Mayer also feels that guitarists shouldn't devote themselves to it to the point that it interferes with the development of their own voice on the electric guitar.
More specifically, Mayer thinks that – rather than learning their favorite blues solos note-for-note – players should look at the ingredients that comprise those solos, and how their favorite players used them.
"I never saw the value in learning a blues solo, because I knew how ephemeral they were," Mayer told Rick Rubin (via MusicRadar) in an interview on the latter's Tetragrammaton podcast. "But I saw the value in learning the vocabulary.
"Here's the thing about blues soloing," the guitarist continued, "I saw it, like – if you sit down and learn every solo, you go… 'Yeah, I know how that goes…' If you have a pretty perfunctory knowledge of the pentatonic blues scale, and you hear someone play a blues solo, it might sound magical at first. But as soon as you go [hums solo], 'Got it! I've got what that was' – that's not what that was! Whatever that was before you heard it is the thing."
According to Mayer, following the notes exactly can be equated to "playing last night's lotto numbers."
"I always would say it [playing the solo note-for-note] is like playing last night's lotto numbers – the numbers aren't any good any more," Mayer said.
"They are good if you are in the room. They are good if you are about to play them. So I would always try to go for the thing that made the solo – what's the scale that makes the solo? And how can I get into that same spirit that the player is in? Now, there were certainly times where I would mimic what I heard, more as a way to get me into the centrifuge, and then start playing."
It's a lesson the arena-filling rock star seems to have also incorporated into his acclaimed (and recently-concluded) run with the Grateful Dead offshoot Dead & Company, with whom Mayer expertly blended his own touch with the unmistakable guitar style of late Grateful Dead frontman Jerry Garcia.
All the latest guitar news, interviews, lessons, reviews, deals and more, direct to your inbox!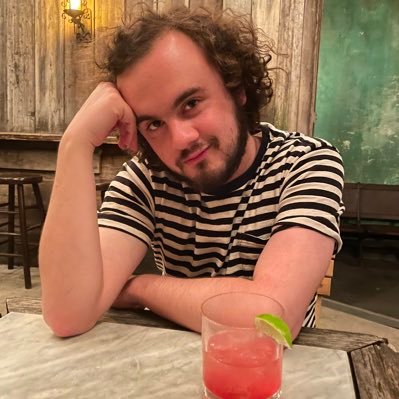 Associate Editor, GuitarWorld.com and GuitarPlayer.com
Jackson is an Associate Editor at GuitarWorld.com and GuitarPlayer.com. He's been writing and editing stories about new gear, technique and guitar-driven music both old and new since 2014, and has also written extensively on the same topics for Guitar Player. Elsewhere, his album reviews and essays have appeared in Louder and Unrecorded. Though open to music of all kinds, his greatest love has always been indie, and everything that falls under its massive umbrella. To that end, you can find him on Twitter crowing about whatever great new guitar band you need to drop everything to hear right now.