Get 22% Off the Beatles' New 'Revolver' Special Edition 5CD Box Set
Remixed in stereo, this expanded version of the psychedelic rock masterpiece is available now at a special introductory price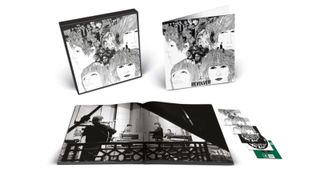 (Image credit: Capitol)
Psychedelic rock owes much to the Fab Four, and not just because of the group's obvious entries in its canon: Revolver, Sgt. Pepper's Lonely Hearts Club Band and Magical Mystery Tour.
From the chiming circular guitar lines that close 1964's "A Hard Day's Night" to those that run throughout 1965's "Ticket to Ride," George Harrison and John Lennon made droning, arpeggiating riffs a stunning motif of mid-1960s electric guitar playing and psychedelic rock.
And as much as Jeff Beck laid the groundwork for Eastern influences, the Beatles helped cement it into the psychedelic palette with Harrison's sitar work on "Norwegian Wood (This Bird Has Flown)" and the bouzouki-like guitars on "Girl," both from 1965's Rubber Soul.
It was but a prelude to Paul McCartney's raga-influenced solo on "Taxman" and the classical Indian instrumentation on "Love You To," both from the group's 1966 psychedelic rock milestone, Revolver.
That album also saw Harrison record a backward guitar solo on "I'm Only Sleeping," laying the foundation for sonic experiments by psychedelic axe slingers Jimi Hendrix and Jimmy Page.
Over the next year, the Beatles would continue to define psychedelic rock with Sgt. Pepper's and Magical Mystery Tour. But where other guitarists opted for the obvious fuzz-box-and-reverb recipe, the Fabs took a more soporific approach (McCartney's exhilarating "Taxman" solo notwithstanding).
In addition to Harrison's lysergic droning solo on "I'm Only Sleeping," there are that song's druggy, offbeat acoustic guitars, while on Magical Mystery Tour's "Flying," the electric guitars plod out the melody not only behind the beat but with a dollop of echo that makes them sound leaden.
And lest anyone forget, it was Harrison who wrote the group's 1967 ode to LSD, the Sgt. Pepper's outtake "It's All Too Much."
"I just wanted to write a rock and roll song about the whole psychedelic thing," he said. "Because you'd trip out, you see, on all this stuff, and then, whoops, you'd just be back having your evening cup of tea!"
Today, the Beatles' psychedelic rock landmark, Revolver, is available to listen to with a brand-new stereo mix by producer Giles Martin and engineer Sam Okell.
In addition to a Standard 14-track edition, Revolver appears in a 29-track two-disc Deluxe edition that includes session highlights, and a five-disc Super Deluxe edition with 63 tracks, including 31 session cuts and the album's original mono master.
Get 22% off the Beatles' Revolver Super Deluxe 5CD Box Set here.
All the latest guitar news, interviews, lessons, reviews, deals and more, direct to your inbox!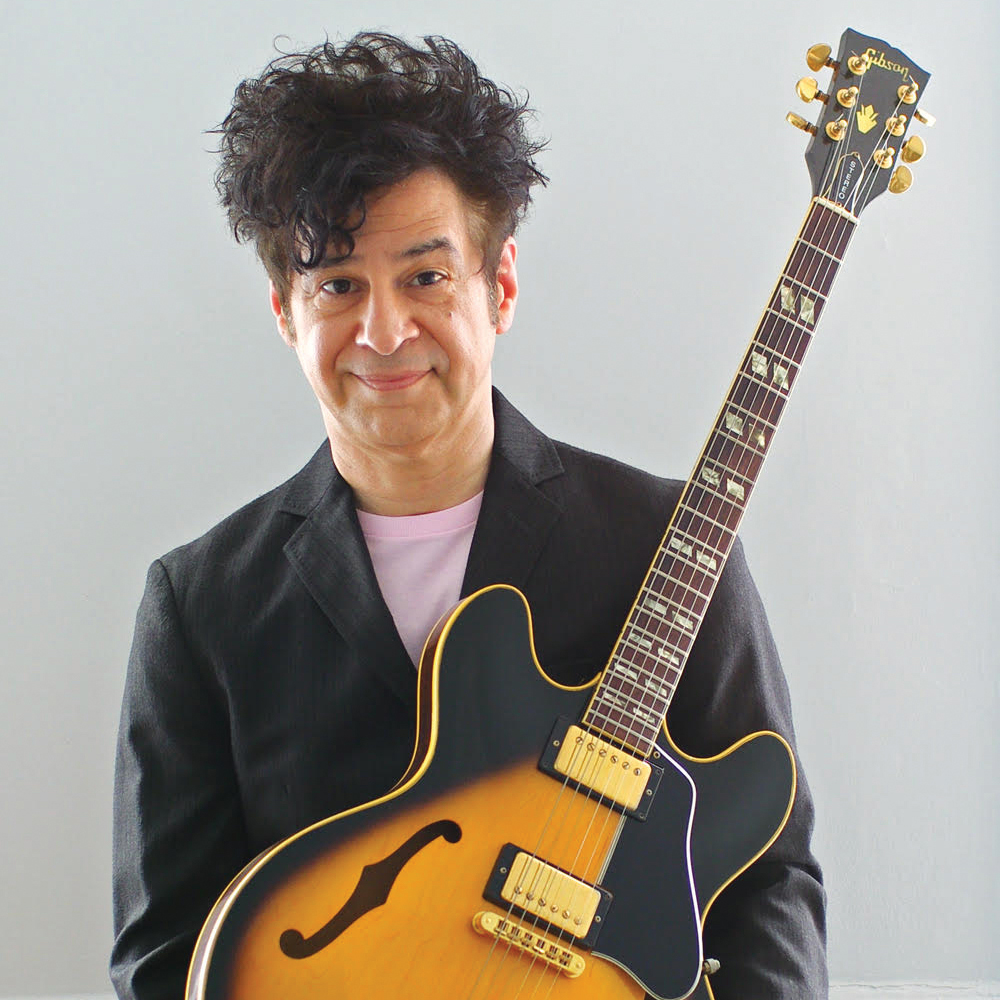 Guitar Player editor-in-chief
Christopher Scapelliti is editor-in-chief of Guitar Player magazine, the world's longest-running guitar magazine, founded in 1967. In his extensive career, he has authored in-depth interviews with such guitarists as Pete Townshend, Slash, Billy Corgan, Jack White, Elvis Costello and Todd Rundgren, and audio professionals including Beatles engineers Geoff Emerick and Ken Scott. He is the co-author of Guitar Aficionado: The Collections: The Most Famous, Rare, and Valuable Guitars in the World, a founding editor of Guitar Aficionado magazine, and a former editor with Guitar World, Guitar for the Practicing Musician and Maximum Guitar. Apart from guitars, he maintains a collection of more than 30 vintage analog synthesizers.