John Lennon's Weirdest Guitar: The Sardonyx
Check out the bizarre guitar John Lennon used on his last solo album.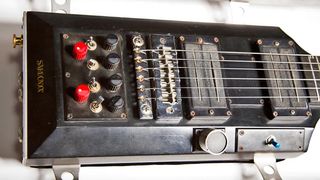 (Image credit: Sardonyx)
Think of John Lennon's guitars and most likely his Epiphone Casino comes to mind, or maybe his Rickenbacker 325 or Gibson J-160E acoustic-electric. You almost certainly don't think of the Sardonyx 800 D II.
But Lennon used the Sardonyx during the making of his last album, 1980's Double Fantasy.
So what exactly is it?
As it turns out, the Sardonyx is something of a mystery guitar. Its builder, Jeff Levin, was a guitar repairer at Matt Umanov's guitar shop in Manhattan's West Village back in the Seventies. He built his Sardonyx guitars at home and sold them through Umanov's, which is most likely where Lennon acquired his.
"[Levin] and I went to Brooklyn Tech high school together on the subway every day," Umanov told Guitar Aficionado magazine. "We sold a few through my store and John Lennon ended up with one. He might have bought it from us, as he had an apartment a few blocks away and came through a lot."
From the earliest days of the Beatles onward, Lennon was on the lookout for new sounds, and the unusual design of the Sardonyx most likely drew him to the instrument. Although the guitar looks as if it's made of a synthetic material, it actually features a wooden body and an ebony fretboard. The matte black finish has a thick lacquer clearcoat that gives the Sardonyx a plastic appearance.
The guitar's electronics are as unusual as its appearance. Its two Bill Lawrence pickups are connected to a complex, three-output wiring system that allows the player to send completely independent pickup combinations, including different phase-reverse and series-parallel configurations, to two separate stereo outputs or to a single mono output.
Other features include Schaller hardware, a pair of stainless-steel "outrigger" bars with anti-skid rubber feet and an adjustable balance arm on the upper bout.
"Back then, Brooklyn Tech was still based on a Twenties and Thirties curriculum that included a lot of technical stuff, like a machine shop, technical drawing and pattern making," Umanov says.
"There was even a foundry. You can see all of that training in the design and execution of this guitar. If you look at the work of some of the most famous industrial designers of all time, like Raymond Loewy, who designed the most iconic Studebakers, or Henry Dreyfuss, who designed the Princess phones, the lines are sharp and deliberate, just like they are on this guitar."
Only 15 to 20 of the Sardonyx 800 D II were built, making it one of the rarest guitars associated with Lennon, a guitar legend who remained an original right up until the very end of his life.
You can learn more about the Sardonyx and see a photo of Lennon playing the guitar in the video below.
All the latest guitar news, interviews, lessons, reviews, deals and more, direct to your inbox!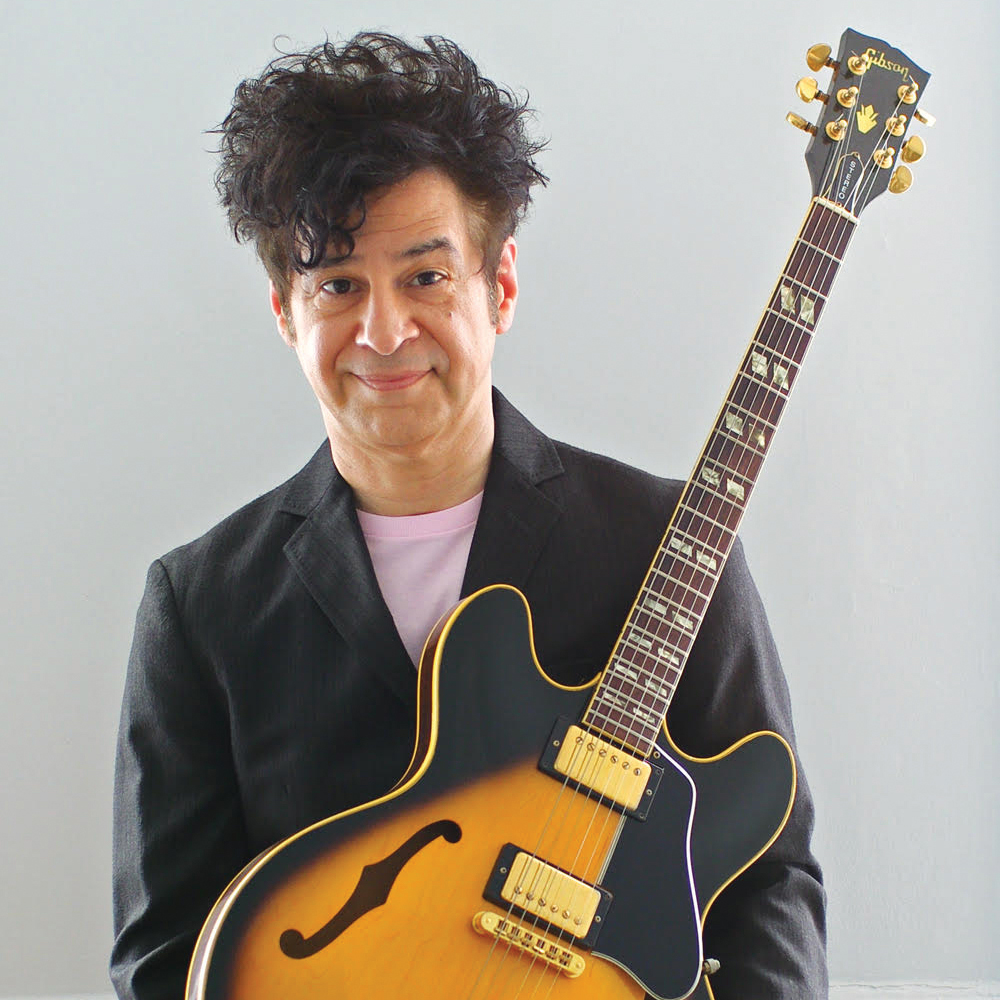 Guitar Player editor-in-chief
Christopher Scapelliti is editor-in-chief of Guitar Player magazine, the world's longest-running guitar magazine, founded in 1967. In his extensive career, he has authored in-depth interviews with such guitarists as Pete Townshend, Slash, Billy Corgan, Jack White, Elvis Costello and Todd Rundgren, and audio professionals including Beatles engineers Geoff Emerick and Ken Scott. He is the co-author of Guitar Aficionado: The Collections: The Most Famous, Rare, and Valuable Guitars in the World, a founding editor of Guitar Aficionado magazine, and a former editor with Guitar World, Guitar for the Practicing Musician and Maximum Guitar. Apart from guitars, he maintains a collection of more than 30 vintage analog synthesizers.