50% off FX Pedals: The Best Cyber Monday Guitar Pedal Deals From Behringer, TC Electronic, Vox, Keeley, Boss & More
Contributions from
last updated
Get Cyber weekend discounts on overdrive, compressor, fuzz, wah, reverb and EQ pedals from all sorts of big-name brands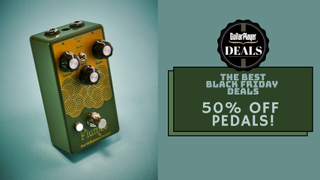 (Image credit: Future)
The Cyber Monday guitar deals continue all weekend, with some of the best deals on pedals we've ever seen, including some killer discounts on stompboxes from MXR, Keeley, TC Electronic, Vox and more.
So if you want to get a new sound but can't quite stretch to a new guitar, this is the perfect opportunity to add to your pedalboard without too much pre-holiday damage to your bank account.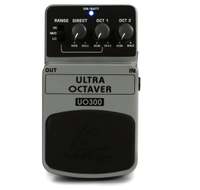 Behringer UO300 Ultra Octaver Pedal: only $14
The last few days saw a whole range of Behringerpedals at knockdown prices, including the SF300 Super Fuzz, TO800 Vintage Tube Overdrive, EQ700 Graphic Equalizer, VD400 Vintage Delay and this UO300 Ultra Octaver – the Ultra Octaver is still discounted. It gives you an octave and two octaves below in addition to the original tone of the guitar. Tons of fun for just $14.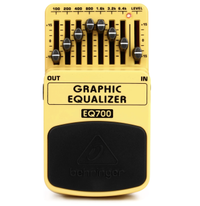 Behringer EQ700 Graphic Equalizer Pedal: only $14
Another great deal from Sweetwater. An EQ (equalizer/equalization) pedal could be one of the most genuinely useful stompboxes you don't own. When it comes to shaping tone and improving the audibility of guitar parts, it's often the most helpful tool in the box. You can read our guide to graphic EQ pedals, but with the EQ700 at just $14, you can also afford to jump right in.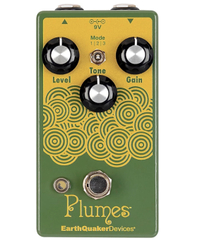 EarthQuaker Devices Plumes: $99, now $84.15
One of the best TubeScreamer clones money can buy, the EarthQuaker Plumes provides outstanding dynamic, organic and natural-sounding overdrive tones that will make your guitar scream. Already a great value at $99, Plumes can now be had at Guitar Center for $84.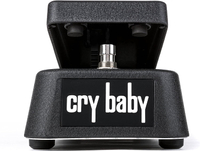 Cry Baby Standard Wah: $114, now $99.99
Often thought of as one of the greatest pedals of all time, Hendrix was the first and most famous to jump on this essential effect. The CryBaby's distinctly vocal inflections are irresistible to humans, who have used the device with impunity on practically every style of music ever since. Amazon are bring it in under $100 this Black Friday weekend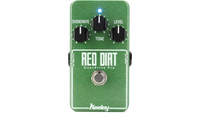 Keeley Red Dirt Overdrive: $179, now $99
An exclusive Sweetwater Green Sparkle finish on this superb germanium overdrive pedal that John Petrucci has in his pedalboard. Great for blues and classic rock tube-style breakup and dynamic saturation, it does premium lower gain well too for superlative stacking. A huge $80 off.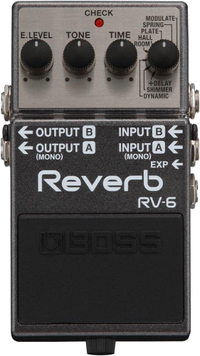 Boss RV-6 Digital Reverb: $169.99, now $138
Is the perfect reverb tone no more than the twist of a knob away? Boss thinks so, which is why it's kept things real simple with its chunky RV-6. So many modern reverbs are complex to program, and so expensive that we hesitate to stomp on them with purpose. Not so this offering from Boss. And at over $30 off, there's never been a better time to get one of the best reverb pedals of 2022.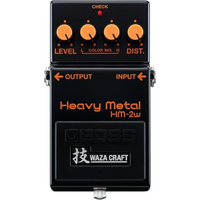 Boss HM-2W Waza Craft: $199.99, $149.99
The pedal that became the sound of an entire genre, the 'chainsaw' buzz of the Boss Heavy Metal soon spread from Swedish Death Metal to pretty much every genre. This Waza Craft version features a second mode but keeps everything very true to the original, even down to the classic orange and black look. Now you can get a sweet $50 off this bad boy in the Musician's Friend Black Friday deals.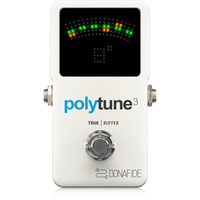 TC Electronic PolyTune 3: was $99, now $69
The best pedal tuner on the market right now, the TC Electronic PolyTune 3 offers a range of alternate tunings with ultimate ease. If you're after a tuner pedal which is small, compact and doesn't take up too much valuable pedalboard real estate, then the TC Electronic PolyTune 3 Mini could be just what you need. And at $30 off, there's never been a better time to get one.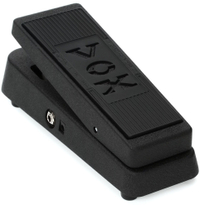 Vox V845 Classic Wah: $89, now $64
Spec'd to emulate Vox's classic '60s-era original, the V845 aims to deliver all the Hendrix- and Clapton-esque, vintage wah tones your heart desires. Durable and dependable, and dressed in a sleek all-black enclosure, the V845 has seen its price slashed significantly, from $89 down to an impressively low $64, at Sweetwater.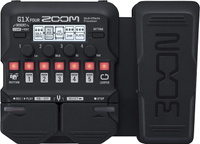 Zoom G1X FOUR Guitar Multi-Effects: $119.99, now $99
With over 70 built in effects, 13 amp models, an expression pedal, a looper and a drum machine, the G1X Four has a lot to offer for under $100 at Amazon.
All the latest guitar news, interviews, lessons, reviews, deals and more, direct to your inbox!
Content Director of Music @ Future plc
Scott is the Content Director of Music at Future plc, responsible for the editorial strategy for online and print brands like Guitar Player, Guitar World, Total Guitar, Louder, Classic Rock, Metal Hammer, Prog, Guitarist and more. He was Editor in Chief of Classic Rock for 10 years and Editor of Total Guitar for 4 years. Scott regularly appears on Classic Rock's podcast, The 20 Million Club, and was the writer/researcher on 2017's Mick Ronson documentary Beside Bowie.
Over the years Scott has interviewed players like Jimmy Page, Slash, Brian May, Poison ivy (the Cramps), Lemmy, Johnny Depp (Hollywood Vampires), Mark Knopfler, Robin Guthrie (Cocteau Twins), Will Sergeant (Echo & The Bunnymen), Robert Smith (The Cure), Robbie Robertson (The Band), Jonny Greenwood (Radiohead), Joe Bonamassa, Scotty Moore (Elvis Presley), J Mascis (Dinosaur Jr), Mick Jones and Paul Simonon (The Clash), Pete Shelley (Buzzcocks) and more.