Some might miss the OC-3's drive feature but that's small potatoes when you consider the OC-5's superb performance and cleaner layout.
Pros
+

Fast, latency-free and accurate tracking.

+

New +1 octave control.

+

Suboctave tones sound great.
Cons
-

The +1 octave-up tone can be subtle without a dirt box.
You can trust Guitar Player. Our expert reviewers spend hours testing and comparing guitar products so you can choose the best for you. Find out more about how we test.
Boss introduced the the OC-2 Octave pedal in 1982, allowing guitarists and bassists to add tones one and two octaves below the original note played.
With volume controls for each of the three resulting signals, the OC-2 made it possible to mix the pitches as players desired, and with its clear tones and reliable pitch following, it became an enduring classic.
Boss continued to build upon the original with the OC-3 Super Octave, adding a Poly mode that allowed octave effects on full chords.
In that mode, the -2 octave knob becomes a control to limit the suboctave range, letting you place it, for example, on just the root note for bass guitar–style accompaniment. The OC-3 also introduced a Drive mode that adds distortion to the octave effect for fatter, aggressive tones.
The new OC-5 aims to give users the best of its predecessors. Its Vintage mode is a virtually spot-on re-creation of the original OC-2 monophonic pedal, while its Poly mode delivers the OC-3's chord-loving goodness, including its suboctave range control.
And though it doesn't feature a Drive mode, the OC-5's suboctave volume controls do produce slightly thicker, gnarlier tones as you turn them to their maximum. While I imagine some OC-3 users may miss the Drive mode, most will be happy to use the dirt box they already own.
So what's new on the OC-5? For a start, it complements its suboctave range with a +1 octave-up control, available either on its own or in conjunction with the suboctaves.
What's more, the OC-5 features Boss's latest tracking technology for a remarkably accurate response and feel. The pedal also has a cleaner layout. Whereas the OC-3 had separate guitar and bass inputs, the OC-5 sports a guitar/bass switch on its backside that optimizes its performance for each instrument.
It still has a mono output, which combines your original guitar signal with the octave effects, and a direct output that splits the original signal off from the octave signals for individual processing. The OC5's new tracking technology definitely deserves praise. It not only delivered glitch-free performance but was also lightning fast, producing a natural sound and feel even on bends and vibrato.
Dialing up the -1 octave volume, I tried out my best Wes Montgomery licks and was thrilled by the OC-5's ability to slip that lower octave note under my original, with zero latency. But it was the new +1 octave feature that most intrigued me. To be fair, it can be rather subtle when used on its own, both in Vintage and Poly mode.
Adding the -1 octave helped it stand out by accentuating the contrast between the lower and higher octave ranges. The +1 octave really shines with a fuzz pedal placed after the OC-5, where its nuances are revealed. In practice, I found the higher octave added definition to my original guitar lines and kept them from getting swamped when the suboctaves were cranked up.
At the other end of the spectrum, the -2 octave was perfect in Vintage mode for adding meat to lines played high on the fretboard, shadowing the notes and adding dimension that helped them sound more substantial.
Here again, the OC-5's tracking was flawless, and the low notes never glitched or were pitched inaccurately. Like the +1 octave, the -2 octave got a nice ratty boost with a fuzz pedal placed after the OC-5.
As mentioned above, in Poly mode the -2 octave knob becomes a range control for the -1 octave, and this works as advertised, allowing you to place the sub on just the root of the chord or wind the control clockwise to apply the suboctave over all the notes being played.
All in all, the OC-5 is a worthy new entry in Boss's octave pedal lineup, with its +1 octave control and improved tracking technology. I also think its suboctave tones sound more guitar-like and less synthetic than those of its predecessors. Well done, Boss.
Specifications
PRICE: $129 street
CONTROLS: Direct level, +1 octave level, 1 octave level, 2 octave level/1 octave range. Vintage/Poly mode switch, guitar/bass input selector switch. On/off pedal switch
I/O: Input, output and direct output
POWER: 9-volt battery or DC power adaptor (not included)
BUILT: Malaysia
CONTACT: Boss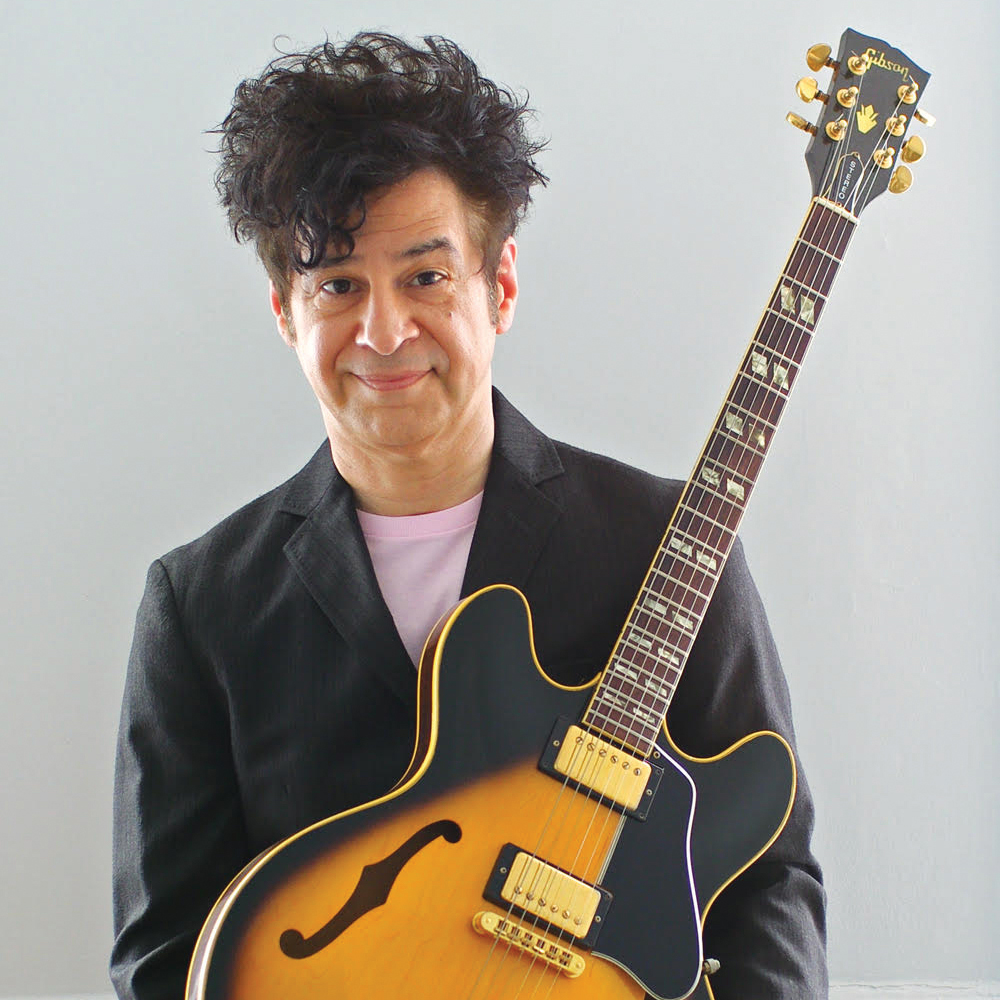 Guitar Player editor-in-chief
Christopher Scapelliti is editor-in-chief of Guitar Player magazine, the world's longest-running guitar magazine, founded in 1967. In his extensive career, he has authored in-depth interviews with such guitarists as Pete Townshend, Slash, Billy Corgan, Jack White, Elvis Costello and Todd Rundgren, and audio professionals including Beatles engineers Geoff Emerick and Ken Scott. He is the co-author of Guitar Aficionado: The Collections: The Most Famous, Rare, and Valuable Guitars in the World, a founding editor of Guitar Aficionado magazine, and a former editor with Guitar World, Guitar for the Practicing Musician and Maximum Guitar. Apart from guitars, he maintains a collection of more than 30 vintage analog synthesizers.