Watch Ritchie Blackmore Savagely Obliterate His Fender Stratocaster
The infamous guitarist's methodical menace is on full show in this classic '70s clip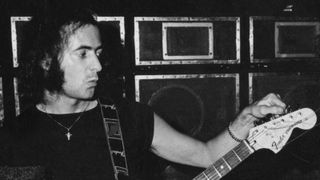 (Image credit: Fin Costello/Redferns/Getty Images)
I grew up thinking of hard rock as dangerous music. I wasn't entirely wrong.
As a young musician with older brothers, and parents who indulged our musical interests, I was exposed to everything from the Who to the MC5 in the 1960s, well before I turned 10, and saw some hard-rock acts of the day performing at free outdoor concerts in and around the Detroit area.
It was a rough scene in a rough place, a sense that perhaps no band represented better in their music or stage show than the MC5, a truly revolutionary band of musical rebels.
But like most rebellious things, it was seductive as well, and I soaked up everything I could from that time, especially local acts like the MC5, Grand Funk Railroad and the Stooges, whose singer, Iggy Pop, summed up the attitude best when he ominously crooned, "Gimme danger, little stranger."
I can't think of three bands who could better warp a young child's mind.
By the time Deep Purple came around with In Rock, in 1970, I was hooked on loud, aggressive guitar rock. I didn't know much about that group's guitarist at the time, only that, given the ferocity of his playing, he must be a sight to see onstage.
In time, I would learn that Ritchie Blackmore was one of the most unhinged guitarists to grace a stage from that era, and a man who showed no mercy to his guitar.
Sure, Townshend smashed them, and Hendrix set one on fire. But the destruction was spontaneous and over quickly.
Blackmore, on the other hand, prepared for the act and dragged it out, flaying his Fender Stratocasters with methodical menace.
And in this live clip from 1977, Blackmore shows no mercy at all as he systematically obliterates a black Stratocaster in front of a baying mob of Rainbow fans.
Firstly, the guitarist introduces the unfortunate Strat to his substantial platform boots (see above) as it howls on the floor. Then, holding his axe aloft, he delivers a decapitating blow as it smashes headfirst onto the stage floor.
It's true '70s Strats have their critics, but this might seem a little harsh to some…
All the latest guitar news, interviews, lessons, reviews, deals and more, direct to your inbox!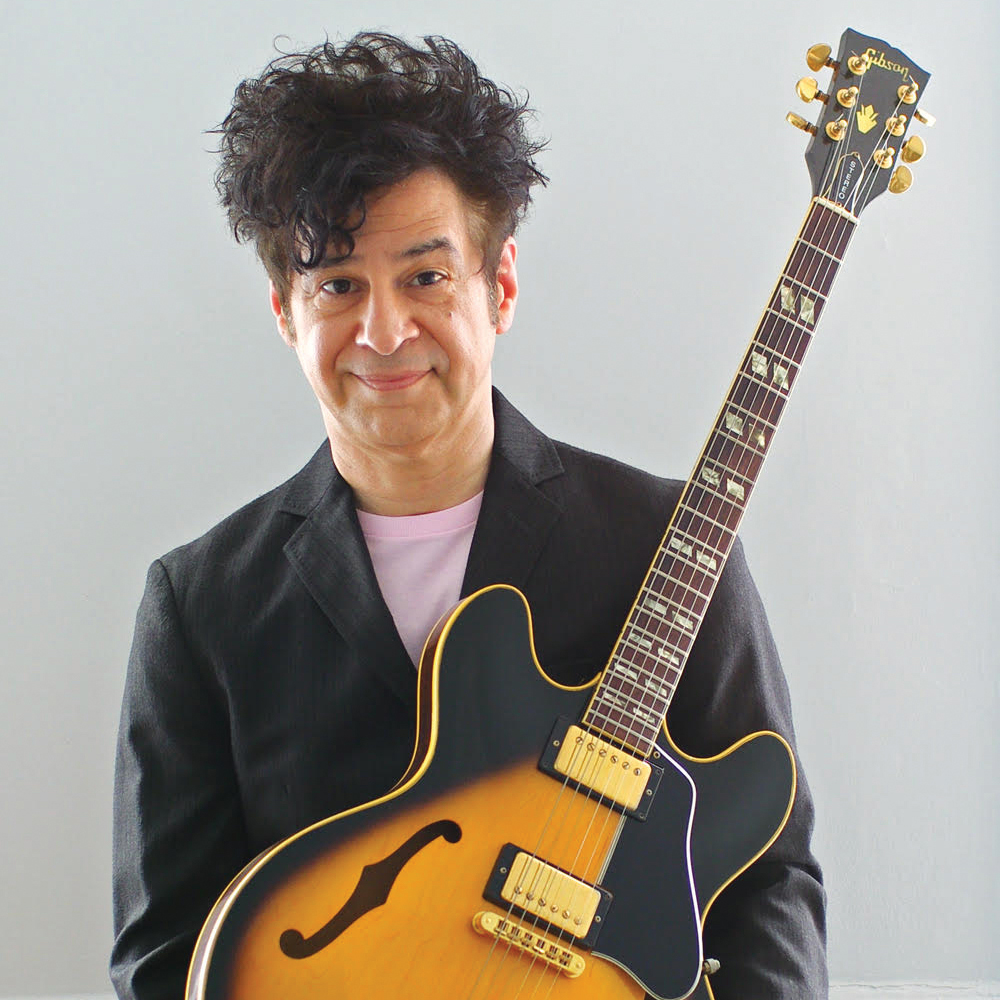 Guitar Player editor-in-chief
Christopher Scapelliti is editor-in-chief of Guitar Player magazine, the world's longest-running guitar magazine, founded in 1967. In his extensive career, he has authored in-depth interviews with such guitarists as Pete Townshend, Slash, Billy Corgan, Jack White, Elvis Costello and Todd Rundgren, and audio professionals including Beatles engineers Geoff Emerick and Ken Scott. He is the co-author of Guitar Aficionado: The Collections: The Most Famous, Rare, and Valuable Guitars in the World, a founding editor of Guitar Aficionado magazine, and a former editor with Guitar World, Guitar for the Practicing Musician and Maximum Guitar. Apart from guitars, he maintains a collection of more than 30 vintage analog synthesizers.