Rediscover Pink Floyd's 'The Dark Side of the Moon' With Our Insightful Listening Guide
'Guitar Player' editor-in-chief Christopher Scapelliti takes us on a track-by-track tour of the landmark album on its 50th anniversary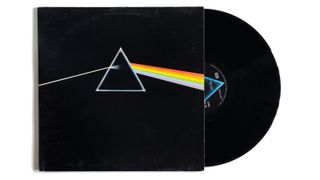 (Image credit: Harvest/Capitol)
I'm rarely surprised by the response when interviewers, including those for Guitar Player, ask musicians, "Did you have any idea your record would be a hit?" The answer is almost always "no." It's the rare artist who knows when he or she has on a hit on their hands. It's a question David Gilmour has been asked many times about The Dark Side of the Moon, and while his answer has always been a definitive "no," he could be excused for saying "yes."
After all, Pink Floyd worked the album on the road through the first five months of 1972 before entering Abbey Road Studios to record it, then continued to tour their magnum opus while putting the finishing touches to tape.
From all reports, the fans were ecstatic about what they heard at those shows, even if the work's concepts eluded them.
50 years on from its release (and around 45 million copies later) The Dark Side of the Moon continues to thrill as generations of fans discover, and rediscover, this seemingly timeless record.
Discovering how another person experiences and interprets music – or anything, really – is an opportunity to shape or reshape our own perceptions, and in doing so broaden our minds and gain new insights that possibly give us a fresh spin on art, politics, life... pretty much anything you can think of.
So join us for a track-by-track tour of the Dark Side, as we take a look at some of the concepts, gear and stories behind Pink Floyd's best-selling LP...
"Speak to Me"
Credited to drummer Nick Mason, this sound collage lasts slightly longer than a minute and is an unsettling introduction to the album, fading in slowly and prompting listeners to turn up the volume, only to find the track surging to menacing sound levels in its final 10 seconds.
The cut is an overture of sorts, foreshadowing the various sounds – clinking coins, ticking clocks and haunting voices – yet to come over the album's two sides, all of it over a steady tom-tom (according to David Gilmour) standing in for a heartbeat. Together, they evoke the emotions explored on the album, including fear, anxiety and pressure, as well as birth, time and death.
The organ-like tone that groans in toward the end is a piano chord played by Rick Wright, recorded backward.
"Breathe (In the Air)"
Featuring music by David Gilmour and lyrics by Roger Waters, "Breathe (In the Air)" releases the tension of "Speak to Me" with a languid soundscape over which Gilmour sings and plays his pedal steel, as well as a rhythm guitar through a Univox Uni-Vibe.
Gilmour's majestically minimal guitar work reveals his gift for choosing the right notes and tones to evoke just what the song requires.
As his pedal steel establishes a sort of free-floating idyll, Waters' busy bass lines suggest the perpetual movement of time and humanity that scrapes against our inner peace.
"On the Run"
In early shows, this sequenced synthesizer track was a jam known as "The Travel Sequence," performed with keyboards and guitars.
Thematically, it's about the pressures Pink Floyd faced from constant touring and, specifically, air travel, as well as the fear of death that went with it.
In the studio, the tune became something entirely different when Waters programmed an eight-note line into the sequencer of an EMS Synthi AKS synthesizer. Gilmour says he created the sound and worked the controls. "He made that little sequence up," the guitarist said, "but I had got the actual original sound, and I actually was the one doing the controlling on the take that we used."
The group then added Mason's hi-hats and sound effects, including a backward guitar and an airplane engine.
"Time"
Opening with a cacophonous recording of ticking and chiming clocks that engineer Alan Parsons compiled for a quadraphonic test record, "Time" is a study in musical contrasts. The atmospheric intro, featuring Mason's tuned Rototoms and Gilmour's heavily reverberated "spaghetti western" guitar stylings, sets the stage for high drama.
Waters' aggressive vocals punctuate the spiky verses – on which GIlmour turns in some fine funk-infused licks – while Gilmour and Wright lend their dulcet voices to the shimmering sustained choruses, which includes backing vocals fed through a pitch shifter, according to Martin Popoff's research, although they sound heavily flanged.
Gilmour's biting guitar solo was performed using the F# minor pentatonic scale and recorded at high volume through his Hiwatt amp. It's an excellent example of his flair for exploiting the fretboard's range with a combination of fast lines and slow sustained notes to full expressive effect.
"The Great Gig in the Sky"
Wright's creation, this tune was originally an instrumental work and featured readings from the Bible and the British satirist Malcolm Muggeridge.
Most of the music was recorded on June 25, 1972. Roughly six months later, on January 21, 1973, the spoken-word bits were replaced by the wordless gospel stylings of 25-year-old session singer Clare Torry during a three-hour session.
Torry said the band seemed so indifferent to her efforts that she wasn't sure her vocals made the cut until she saw her name in the album credits while visiting a record shop.
"Money"
The opening track on the original vinyl album's second side, "Money" was mostly recorded on June 7, 1972.
Waters developed the unusual (for rock) 7/8 bass riff in the studio, then created the coins-and-cash-register audio collage in his wife's pottery studio, using a Revox A77 tape deck, before remaking it at Abbey Road with assistance from his bandmates and Alan Parsons.
The resulting audio loop he devised served as a metronome for the song, over which the band performs at its funkiest. Gilmour strums a psychedelic stuttering tremolo guitar, Wright plays his Wurlitzer electric piano through a wah pedal, and Gilmour's old chum Dick Parry blows a mean sax solo.
But the song's 7/8 time signature goes out the window once Gilmour launches into a trio of furious blues-based guitar solos midway through the track. He performs the first two on his Black Strat, while the third is played using his 24-fret Bill Lewis electric, after which the band swings back into 7/8 time for the final verse before riding the fade out in 4/4.
Oddly – for Pink Floyd – "Money" was released as a single in the U.S. and reached number 13 on the Billboard Hot 100.
"Us and Them"
Tracked on the first day of Dark Side's studio recording sessions, June 1, 1972, "Us and Them" began as an instrumental composition that Wright wrote for the band's contribution to the soundtrack of the 1970 film Zabriskie Point.
Although the song was rejected, it found a new life when combined with Waters' lyrics juxtaposing distinctions of rank, race and class to illustrate life's inequities.
The stereo-panning echoes on Gilmour's vocals, which occur on the beat, required some ingenuity to create at the time. Parsons says that he achieved them using a 3M eight-track tape recorder: Gilmour's vocal was sent to one pair of tracks and bounced along to the next pair and so on, to achieve four distinct echoes that could be panned within the stereo spectrum to give the sense that the echoes were traveling from speaker to speaker.
"Any Colour You Like"
This instrumental is essentially a reprise of "Breathe" – it's even called "Breathe (Second Reprise)" in some tab books – as it uses roughly the same chord pattern as that song's verses, transposed from Em to Dm.
Gilmour has said he based his guitar tone on Eric Clapton's guitar in the Cream song "Badge," using either a Uni-Vibe or a Leslie rotary speaker to achieve his liquid tone.
As for the title, Waters – the only Floyd member not credited on the song – explains that it comes from hawkers who would visit his Cambridge neighborhood selling china sets from the backs of trucks. "If they had sets of china, and they were all the same colour, they would say, 'You can 'ave 'em, 10 bob to you, love. Any colour you like, they're all blue.' And that was just part of that patter. So, metaphorically, 'Any Colour You Like' is interesting, in that sense, because it denotes offering a choice where there is none."
"Brain Damage"
Originally written, but not recorded, for Pink Floyd's 1971 album, Meddle, "Brain Damage" was alternately titled "The Dark Side of the Moon" and "The Lunatic Song."
Waters wrote it for Floyd founder Syd Barrett, making it both an anchor for the Dark Side of the Moon album and a forerunner to Floyd's 1975 tribute to Barrett, Wish You Were Here.
Gilmour plays a Beatles-esque fingerpicked pattern on his guitar through either a Uni-Vibe or a Leslie. According to Waters, the lyric "The lunatic is on the grass" was inspired by the square in Cambridge between the River Cam and King's College Chapel and is meant to connote the idea that those who don't follow society's rules are dangerous, when in fact the real insanity is refusing to let people enjoy the beauty of the grass.
"Eclipse"
Segueing from the previous track, "Eclipse" transitions to a dramatic 6/8 time signature led by Wright's Leslie organ and Gilmour's arpeggiating guitar lines, played at a higher register than in "Brain Damage."
Running just slightly over two minutes in length, "Eclipse" feels less like a song of its own than a coda to its predecessor.
Lyrically, the song speaks to the themes of light and dark that run throughout the album, concluding with the line that "everything under the sun is in tune, but the sun is eclipsed by the moon."
Speaking of the song's lyrics, Waters said, "I think it's a very simple statement saying that all the good things life can offer are there for us to grasp, but that the influence of some dark force in our natures prevents us from seizing them."
Order The Dark Side Of The Moon 50th Anniversary Deluxe Remaster here.
All the latest guitar news, interviews, lessons, reviews, deals and more, direct to your inbox!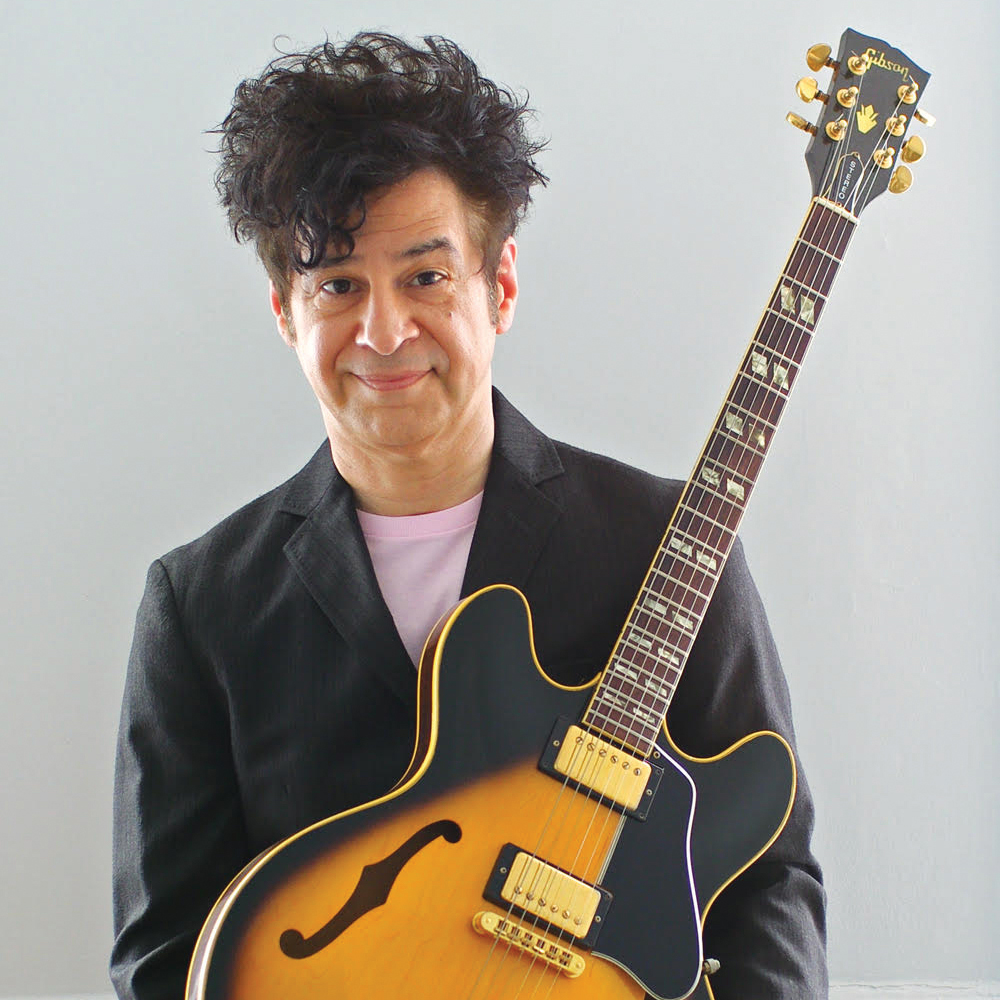 Guitar Player editor-in-chief
Christopher Scapelliti is editor-in-chief of Guitar Player magazine, the world's longest-running guitar magazine, founded in 1967. In his extensive career, he has authored in-depth interviews with such guitarists as Pete Townshend, Slash, Billy Corgan, Jack White, Elvis Costello and Todd Rundgren, and audio professionals including Beatles engineers Geoff Emerick and Ken Scott. He is the co-author of Guitar Aficionado: The Collections: The Most Famous, Rare, and Valuable Guitars in the World, a founding editor of Guitar Aficionado magazine, and a former editor with Guitar World, Guitar for the Practicing Musician and Maximum Guitar. Apart from guitars, he maintains a collection of more than 30 vintage analog synthesizers.