Watch Led Zeppelin's Mississippi Delta-Inspired "Travelling Riverside Blues" Video
Jimmy Page pays tribute to blues guitar hero Robert Johnson in this 1969 BBC recording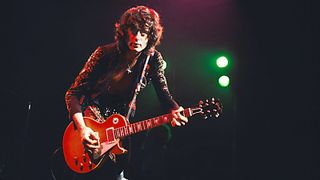 (Image credit: David Redfern/Redferns)
It was the iconic blues guitarists who birthed the rock-star persona.
Robert Johnson, Son House, Lead Belly, Memphis Minnie, Charley Patton, John Lee Hooker, Howlin' Wolf… History has a way of deifying names such as these, ensuring that they're spoken about in awed, reverent tones because of their innovative musical inspiration.
In one respect, this reverence is completely justified. These blues guitarists are among the founders of rock and roll, and of popular music as a whole. Without them there would be no Chuck Berry, Keith Richards, Eric Clapton, Jeff Beck, Jimmy Page, Duane Allman, Samantha Fish or Gary Clark Jr., to name a handful of guitarists influenced by their music.
And so they are revered, not only for their music, guitar talents or songwriting abilities but also for the hard lives they led, which were more often than not painted into their music.
These legends of blues plied their craft during one of the ugliest periods of racial strife and economic disparity in America. Alcohol, drugs, crime and poverty were among the hardships that informed their music.
Lead Belly was a convicted murderer, Robert Johnson a serial womanizer. Son House was a hard-drinking ex-con, and boozy Memphis Minnie was known to hold her own in a fight.
Only a fool would mess with any of them.
The music itself often gets the hagiography treatment too, in a way that smooths its legacy and ignores the circumstances that bred it.
The likes of Lead Belly have been embraced as folk heroes by artists such as Bob Dylan, and by the most recent crop of new blues-rock bands, who have favored these older figures over the classic blues-rock explosion crowd of the 1960s, because they're more authentic and raw.
Nirvana effectively turned the MTV generation on to Delta blues with their cover of Lead Belly's "In the Pines"/"Where Did You Sleep Last Night?" But an artist like Lead Belly wasn't trying to be restrained or virtuous. He was just working with the tools he had – that sparser sound he and his peers honed in the days before Marshall stacks and Fender Strats.
If Robert Johnson or Blind Lemon Jefferson had had access to an electric guitar, there's every chance he would have cranked it all the way to 11, like the rock and roll stars who were to come.
Paying tribute to Robert Johnson, Led Zeppelin recorded an amped up cover version of his 1930s composition "Travelling Riverside Blues" for BBC radio in 1969.
Featuring a blistering 12-bar solo and some textbook slide work, Jimmy Page tips his hat to the iconic bluesman.
In 1990, the band released this unique promo video for the song featuring live and archive footage cut with various Mississippi-themed scenes.
We can only guess what Robert Johnson himself would make of it…
Order Annye C. Anderson's Brother Robert: Growing Up with Robert Johnson here.
All the latest guitar news, interviews, lessons, reviews, deals and more, direct to your inbox!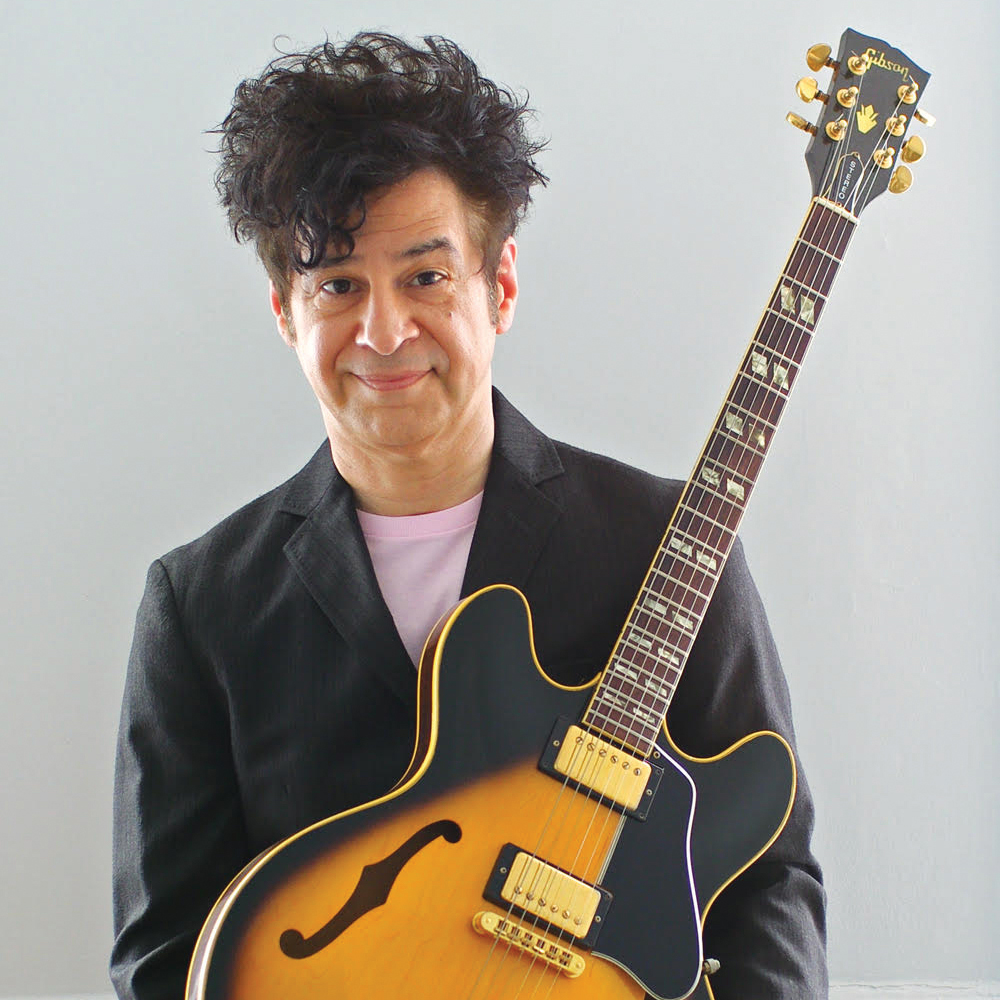 Guitar Player editor-in-chief
Christopher Scapelliti is editor-in-chief of Guitar Player magazine, the world's longest-running guitar magazine, founded in 1967. In his extensive career, he has authored in-depth interviews with such guitarists as Pete Townshend, Slash, Billy Corgan, Jack White, Elvis Costello and Todd Rundgren, and audio professionals including Beatles engineers Geoff Emerick and Ken Scott. He is the co-author of Guitar Aficionado: The Collections: The Most Famous, Rare, and Valuable Guitars in the World, a founding editor of Guitar Aficionado magazine, and a former editor with Guitar World, Guitar for the Practicing Musician and Maximum Guitar. Apart from guitars, he maintains a collection of more than 30 vintage analog synthesizers.