Watch Joe Satriani, Steve Vai and Eric Johnson's Knockout "Going Down" Performance
This incredible clip featuring the classic G3 lineup is a lesson in electric guitar virtuosity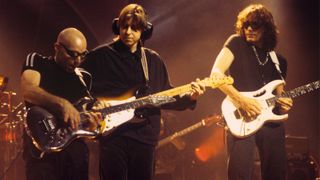 (Image credit: Ebet Roberts/Redferns)
Print has faced a major foe for the past two decades as digital media has come to dominate the mainstream. But 25 years ago, guitar magazines faced a peril equally as formidable: rap.
As the urban contemporary genre became dominant in the late 1990s, guitar-based music faded from the airwaves for the first time since the British Invasion, which was itself a re-set after the brief lull that followed the late-'50s demise of rock and roll's first wave.
I can still recall seeing the circulation figures in late February 1998 that showed declines of as much as 40 percent among some of the smaller guitar magazines that swam around the era's Big Three: Guitar Player, Guitar World and Guitar for the Practicing Musician. (Remarkably, I've worked at each of those titles.)
The result was a culling that killed off Guitar Shop, Maximum Guitar, which I was then editing, and several other now-forgotten publications.
There were still plenty of guitar groups and artists, many of whom – like Limp Bizkit's Wes Borland and Korn's Munky and Head – filled the newly emerging nu-metal category, a fusion of metal and rap. But the heyday of virtuosos and shredders seemed long ago and faraway.
About the only thing that kept the light burning for guitar virtuosity in those years was G3, the annual guitar tour launched in 1996. It was a novel concept, bringing together a triumvirate of players on an annual basis to celebrate a level of electric guitar technical proficiency that dominated in the 1980s, before grunge stripped modern guitar rock of its feathers and frills.
Over its years, G3 became a remarkable celebration of guitar virtuosity in all its many forms, encompassing shredders like Yngwie Malmsteen, John Petrucci, Paul Gilbert and Steve Morse, hard rockers such as Michael Schenker, Neal Schon and Brian May, new blues artists like Kenny Wayne Shepherd, and even country pickers like Johnny Hiland – not to mention such impossible-to-categorize players as Robert Fripp and Adrian Legg.
And it was all due to one man: the tour's creator, Joe Satriani.
Of course, he had a little help for his all-important inaugural run from two guitarists who shared his dream and vision: Steve Vai and Eric Johnson.
Lighting a torch that kept the spirit of virtuoso guitar playing alive while, remarkably, embracing music in all its many styles and forms, it was and remains a tremendous achievement.
All the latest guitar news, interviews, lessons, reviews, deals and more, direct to your inbox!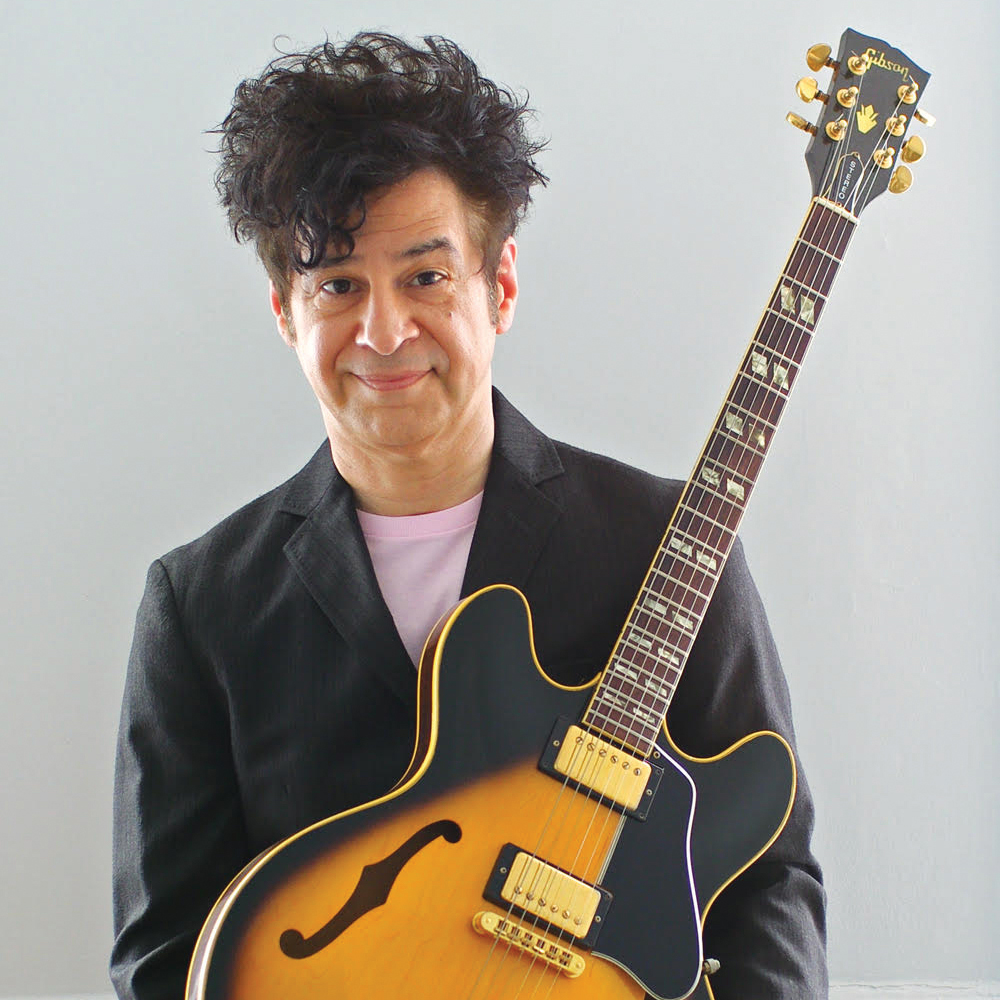 Guitar Player editor-in-chief
Christopher Scapelliti is editor-in-chief of Guitar Player magazine, the world's longest-running guitar magazine, founded in 1967. In his extensive career, he has authored in-depth interviews with such guitarists as Pete Townshend, Slash, Billy Corgan, Jack White, Elvis Costello and Todd Rundgren, and audio professionals including Beatles engineers Geoff Emerick and Ken Scott. He is the co-author of Guitar Aficionado: The Collections: The Most Famous, Rare, and Valuable Guitars in the World, a founding editor of Guitar Aficionado magazine, and a former editor with Guitar World, Guitar for the Practicing Musician and Maximum Guitar. Apart from guitars, he maintains a collection of more than 30 vintage analog synthesizers.