Here Are The Best Bargains in Thomann's Cyber Week Sale – but Hurry Because It Ends Tomorrow
If you live in the UK or Europe, it's your last chance to check out the Thomann sale, with up to 60% off a huge range of gear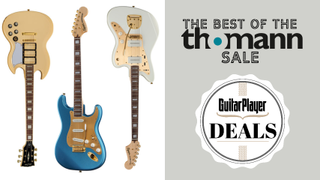 (Image credit: Future)
Thomann has gone big on Cyber Monday and Black Friday this year with an entire Cyber Week dedicated to big savings and offers that are hard to resist. But time is running out: this is your last chance to take advantage of their offers. The Cyber Monday Guitar Deals end on Monday 28 November, however, so this is your last chance to enjoy up to 60% off a huge range of gear for all types of musician (opens in new tab).
Among the sale items left, there are some great savings on their highly-rated budget range Harley Benton, as well as some totally-tempting deals on Squier 40th Anniversary Strats and Teles, pedals, software, mics and more.
Thomann Cyber Monday deals 2022: Quick links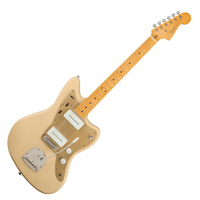 (opens in new tab)
Squier 40th Ann. Jazzmaster: £385, now £288 (opens in new tab)
This Jazzmaster celebrates 40 years of Squier guitars with a stunning white and gold finish, as well as a generous 25% discount courtesy of Thomann. Featuring the signature snarl of two Jazzmaster single coil pickups, this guitar has host of switching options for putting your pickups out of phase, giving you plenty of different tones right out of the box. Add in the famous Jazzmaster tremolo and you've got a guitar that is just as good for indie rock as it is for math rock.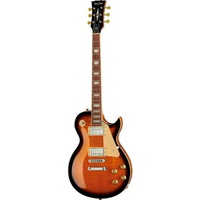 (opens in new tab)
Harley Benton SC450Plus: was £155, now £138 (opens in new tab)
Dual humbucker hard rock and blues tone doesn't have to cost you thousands of pounds. The Harley Benton SC-450Plus gives you a bunch of premium appointments with an extra nice discount of 10% on an already bargain price. Mahogany body, AAA flamed maple arched top, two powerful PAF-style Alnico V pickups, and a set of Kluson-style tuning machines make this a proper rock and roll workhorse.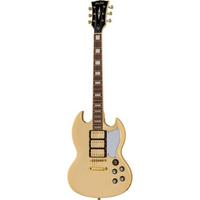 (opens in new tab)
Harley Benton DC-600: was £179, now £166 (opens in new tab)
They say three's a crowd, less is more, keep it simple - but sometimes it's better to just go all out. This three-humbucker rock monster from Harley Benton embodies that mindset of more is more, and now comes with a cool discount and 3 months of free Fretello Pro Guitar Lessons - ensuring you'll have the chops to match the impressive rock and roll aesthetic.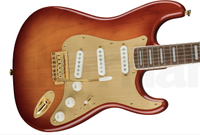 (opens in new tab)
Squier 40th Anniv. Strat: was £419, now £288 (opens in new tab)
Celebrate Squier's 40th anniversary in style by picking up this Gold Edition Strat and save over £120. Also available in blue (opens in new tab) and ruby red (opens in new tab), it's a steal.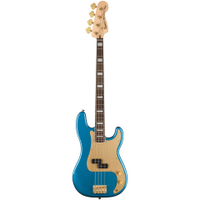 (opens in new tab)
Squier 40th Ann. P Bass LPB: was £389, now £288 (opens in new tab)
With a stonking 25% off, this stunning-looking Squier P-Bass is one of the best deals we've seen at Thomann so far. Its unique combination of Lake Placid Blue finish and gold hardware celebrates 40 years of Squier, giving it a distinctive look to match the signature growl of the split single-coil pickup. Add in some pearloid block inlays and you've got a guitar that will definitely turn some heads at your next show.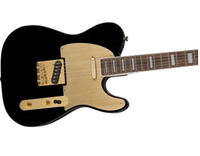 (opens in new tab)
Squier 40th Anniv. Tele: was £369, now £288 (opens in new tab)
If, like me, this guitar that has tempted you since it's release earlier this year, then - like me - you might want to give in right now. Less than £300 for a well-appointed, classic, black and gold little piece of history. IT WILL BE MINE.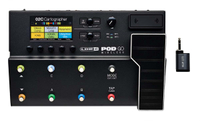 (opens in new tab)
Line 6 Pod GO Wireless: £499, now £435 (opens in new tab)
We're seeing more and more of these appearing on pedalboards at gigs, an ode no doubt to the ease of use and convenience of packing your whole rig in your bag. The Pod GO Wireless carries more than 300 effects and amp models from Line 6's famed Helix series, giving you pretty much every sound you could imagine, and probably a few you couldn't. It's currently got 12% off at Thomann, a steal for the guitar player who likes a versatile tone palette.
More great Cyber Monday deals
Get the latest news, reviews and product advice straight to your inbox.
Tom Poak has written for the Hull Daily Mail, Esquire, The Big Issue, Total Guitar, Classic Rock, Metal Hammer and more. In a writing career that has spanned decades, he has interviewed Brian May, Brian Cant, and cadged a light off Brian Molko. He has stood on a glacier with Thunder, in a forest by a fjord with Ozzy and Slash, and on the roof of the Houses of Parliament with Thin Lizzy's Scott Gorham (until some nice men with guns came and told them to get down). He has drank with Shane MacGowan, mortally offended Lightning Seed Ian Broudie and been asked if he was homeless by Echo & The Bunnymen's Ian McCulloch.
Thank you for signing up to The Pick. You will receive a verification email shortly.
There was a problem. Please refresh the page and try again.