Black Friday Andertons deals 2022: the best of the UK's biggest music store's biggest sale
The latest Black Friday guitar deals at Anderton's: save £100s on guitars from Fender, Gibson, Squier, PRS and more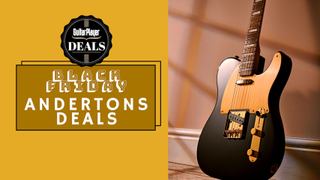 (Image credit: Future)
Among the thousands of Black Friday guitar deals around, a huge amount of them are to be found at Andertons (opens in new tab). The UK's biggest music retailer, this year they're offering some massive savings on electric guitars, amps, acoustics, and effects pedals, including 40% off PRS hollow bodies (opens in new tab), 40% off Walrus Audio pedals (opens in new tab) and more.
Andertons have 50 years of experience, an old school bricks-and-mortar store in Guildford, and some great online content that has won them fans across the world. With almost 400 brands on offer, we've gone through them all to bring you the pick of the Andertons sale.
Black Friday Andertons deals: The Highlights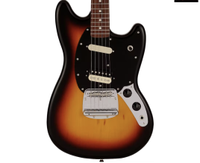 (opens in new tab)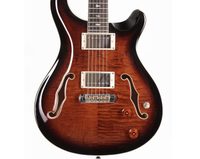 (opens in new tab)
PRS SE Hollowbody II: Was £1,049, now £599 (opens in new tab)
£450 off the SE Hollowbody II Piezo: an exquisite instrument, with so much potential for great tone hiding in the unchartered territory between the piezo and PAF-style humbuckers.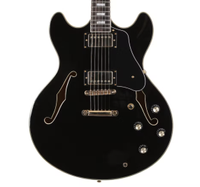 (opens in new tab)
Sire Larry Carlton H7 Hollowbody: £669, now £499 (opens in new tab)
A whopping £169 off the price of an already impressively-priced hollowbody signature in black. Simply one of the best value signature models you can get.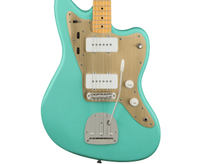 (opens in new tab)
Squier 40th Anniversary Jazzmaster: £449, now £349 (opens in new tab)
One of the best deals is this newly released limited edition 40th Anniversary Squier Jazzmaster in Seafoam Green for £349 (opens in new tab) - a lot of guitar with £100 off the asking price (rare on Squiers) and a proper offset experience with the floating bridge and Fender-designed pickups that we found give a superb reflection of Jazzmaster poke and jangle.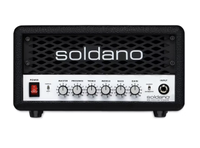 (opens in new tab)
Soldano Slo-mini 30w Amp Head: was £219, now £199 (opens in new tab)
We can't actually believe the Soldano SLO-Mini 30W head is £199 here (opens in new tab) – that's £120 off a recently released and incredible little amp. This 30-watt all-tube beast is a downsized version of the legendary SLO-100t.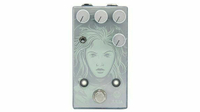 (opens in new tab)
Walrus Julia V2 Platinum: £199, now £119 (opens in new tab)
One of the best chorus pedals out there, now with a very rare 40% off and in a limited edition Platinum finish. Lush analogue chorus and vibrato tones, with momentary switching for quick bursts as required.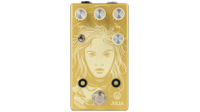 (opens in new tab)
Walrus Julia V2 Gold: £199, now £119 (opens in new tab)
As above but in a limited edition Gold finish – and an £80 saving. One of the best chorus pedals around.
Get the latest news, reviews and product advice straight to your inbox.
Content Director of Music @ Future plc
Scott is the Content Director of Music at Future plc, responsible for the editorial strategy for online and print brands like Guitar Player, Guitar World, Total Guitar, Louder, Classic Rock, Metal Hammer, Prog, Guitarist and more. He was Editor in Chief of Classic Rock for 10 years and Editor of Total Guitar for 4 years. Scott regularly appears on Classic Rock's podcast, The 20 Million Club (opens in new tab), and was the writer/researcher on 2017's Mick Ronson documentary Beside Bowie (opens in new tab).
Over the years Scott has interviewed players like Jimmy Page, Slash, Brian May, Poison ivy (the Cramps), Lemmy, Johnny Depp (Hollywood Vampires), Mark Knopfler, Robin Guthrie (Cocteau Twins), Will Sergeant (Echo & The Bunnymen), Robert Smith (The Cure), Robbie Robertson (The Band), Jonny Greenwood (Radiohead), Joe Bonamassa, Scotty Moore (Elvis Presley), J Mascis (Dinosaur Jr), Mick Jones and Paul Simonon (The Clash), Pete Shelley (Buzzcocks) and more.
Thank you for signing up to The Pick. You will receive a verification email shortly.
There was a problem. Please refresh the page and try again.