EarthQuaker has plenty of experience making great-sounding reverb pedals, and Ledges is no exception
Pros
+

Great sounds from three versatile and usable modes

+

Easy-to-use, with benefit of six user-definable presets and expression control
You can trust Guitar Player. Our expert reviewers spend hours testing and comparing guitar products so you can choose the best for you. Find out more about how we test.
Considering how so many reverb pedals today feature no fewer than five or six varieties of the effect, it's refreshing whenever someone comes out with a stomp box that keeps the number down to just a few essentials.
Consider EarthQuaker Devices' new Ledges Tri-Dimensional Reverberation Machine, which offers Room, Hall and Plate reverbs. What, no spring reverb, you're probably thinking? I figure the omission is fine since guitarists who use spring reverb will probably already have it in their amp.
But EarthQuaker's uncommon approach goes beyond its choice of ambience effects, because Ledges' three reverb modes are interconnected to deliver the effect's full spectrum. Room's longest setting is Hall's shortest, while Hall's longest setting is Plate's shortest.
Within each mode's range are infinite options, from boxy at Room's shortest setting, to endlessly reverberating at Plate's longest setting.
A handful of controls make dialing in your preferred sound easy. Mix controls the dry-to-wet balance, length controls the size of the reverb, and damping dials down the high-frequency content of the reverb to tame reflections.
There's also a preset knob with six user-definable settings. The preset button lets you save and recall your favorites, and it indicates if Ledges is in Live mode, by glowing green, or Preset mode, by glowing red.
In addition, Ledges has a ¼-inch TRS expression input on its right-hand side, and expression control can be mapped to length, mix or damping and saved in each preset. There's also a buffered bypass with tails, so reverb tails will continue even when you've switched off the pedal.
As EarthQuaker users would expect, Ledges features Flexi-Switch Technology, the company's silent true-bypass relay-based foot switch.
EarthQuaker has plenty of experience making great-sounding reverb pedals, and Ledges is no exception. The sounds on tap here have realism, depth and plenty of liveliness that lend guitar tones a three-dimensional quality.
The reverbs cover the full spectrum by design, but you'll be missing a lot if you just think of them as progressively "larger" reverbs, as each has its own unique sonic character, with plenty of variety available.
Room delivers everything from tiny crackerbox ambience to slapback at the far right of the knob. Hall is usually not one of my favorite reverb algorithms, but I found Ledges' style of the effect extremely likable and usable. With length at a minimum and mix at noon, it adds a nice moody presence. Turn up length and you're rewarded with loads of reflections and subtle modulations that evoke grand cathedral settings.
Plate reverb is one of my favorite varieties for its smooth sheen, and while it's tempting to crank up length and enjoy those endless beds of pure unwavering reverb, I found this mode perfect for most styles with length set at minimum and mix and damping at noon.
Of course, being able to store six presets, along with expression control assignments, is a great benefit. I also enjoyed mapping expression to the length control in Hall mode and using an expression pedal to create dramatic swells of reverb.
Ledges sounds great and is a breeze to use. It should make a great addition for guitarists who want a versatile reverb that doesn't hog pedalboard real estate or come packed with algorithms they don't need.
Specifications:
CONTROLS: Length, mix and damping knobs. Mode switch (Room, Hall and Plate), six-position user-definable preset knob, preset save/recall with indicator to show operating mode (green: Live; red: Preset)
I/O: 1/4" TS input and output, 1/4" TRS expression input
OTHER: Buffered bypass with tails, silent relay-based switching with Flexi-Switch Technology
POWER: 9-volt DC, 75 mA
DIMENSIONS: 5 x 2.625 x 2.125" (LxWxH)
WEIGHT: 9.85 oz
BUILT: USA
Visit EarthQuaker Devices for more information.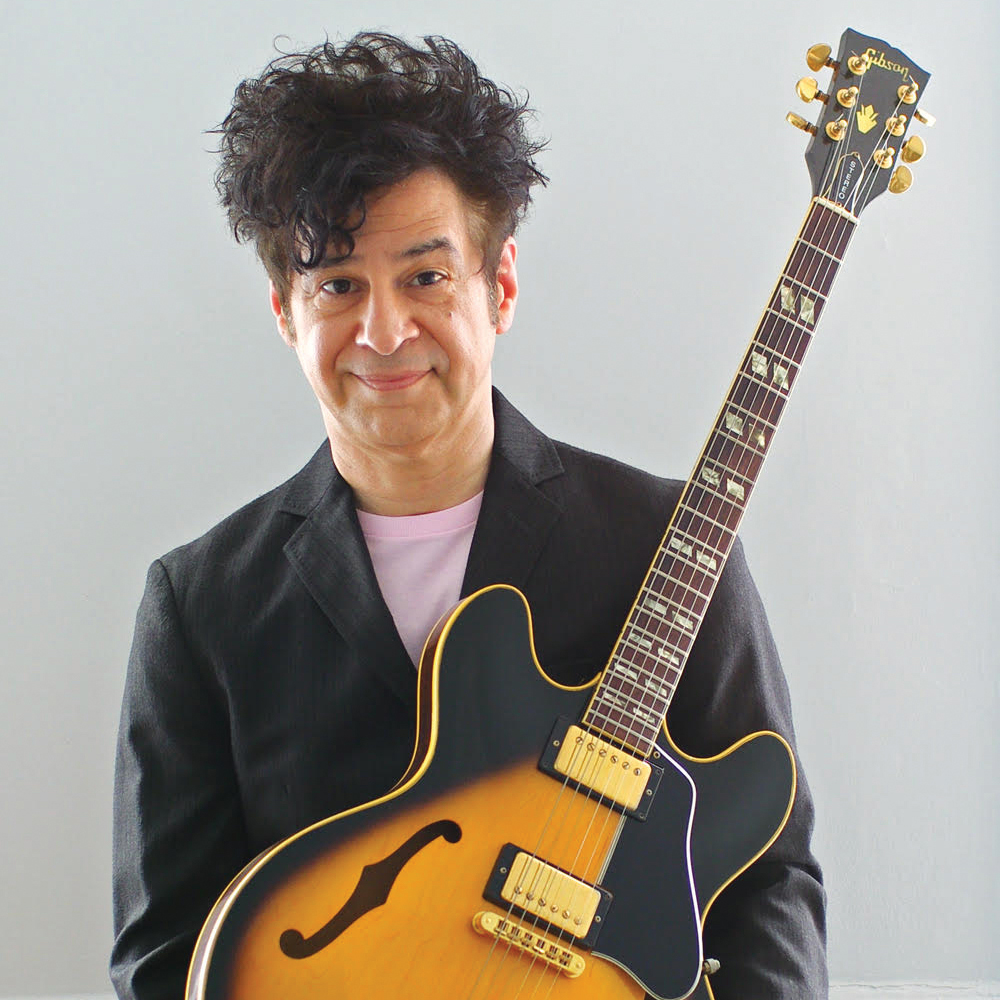 Guitar Player editor-in-chief
Christopher Scapelliti is editor-in-chief of Guitar Player magazine, the world's longest-running guitar magazine, founded in 1967. In his extensive career, he has authored in-depth interviews with such guitarists as Pete Townshend, Slash, Billy Corgan, Jack White, Elvis Costello and Todd Rundgren, and audio professionals including Beatles engineers Geoff Emerick and Ken Scott. He is the co-author of Guitar Aficionado: The Collections: The Most Famous, Rare, and Valuable Guitars in the World, a founding editor of Guitar Aficionado magazine, and a former editor with Guitar World, Guitar for the Practicing Musician and Maximum Guitar. Apart from guitars, he maintains a collection of more than 30 vintage analog synthesizers.