Watch Samantha Fish Up Close Performing "Gone for Good" on a Gibson Firebird
Cop some moves from the blues-shredding firebrand in this classic 'No Guitar Is Safe' podcast episode.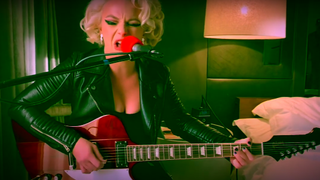 (Image credit: Jude Gold/Future)
If you like in-depth interviews with great guitar players AND you like to hear them play, then you need to listen to our No Guitar Is Safe podcast.
Presented by Guitar Player and hosted by Jude Gold, No Guitar Is Safe is free to listen to at your leisure on iTunes, Spotify, Soundcloud, or wherever you get your podcasts.
With over 150 episodes uploaded there's plenty to get your teeth into.
So far, just some of our featured artists include Joe Satriani, Nita Strauss, John 5, Robben Ford, Steve Morse, Steve Vai, Paul Gilbert, Lita Ford, Tommy Emmanuel, Steve Lukather, Zakk Wylde, Ace Frehley, Billy Duffy, Phil X, Celisse, Nile Rodgers and many, many more besides!
Episode 99 features Samantha Fish, the soulful Kansas City-bred blues guitar player/singer, plugging in and performing songs from her album Kill Or Be Kind (Rounder Records) as well as riffing on other cool staples of her live set.
Samantha also proves "War Pigs" can be performed in blues clubs and shares the funniest banana prank since Eddie Murphy's banana shenanigans in Beverly Hills Cop. (Actually, we think Samantha's prank is funnier than Eddie's.)
In this awesome clip, Samantha performs "Gone for Good" from her Belle of the West album on a brand-new Gibson Firebird.
Watch and learn!
To hear the complete one hour interview, subscribe to or stream No Guitar Is Safe wherever you get your podcasts.
All the latest guitar news, interviews, lessons, reviews, deals and more, direct to your inbox!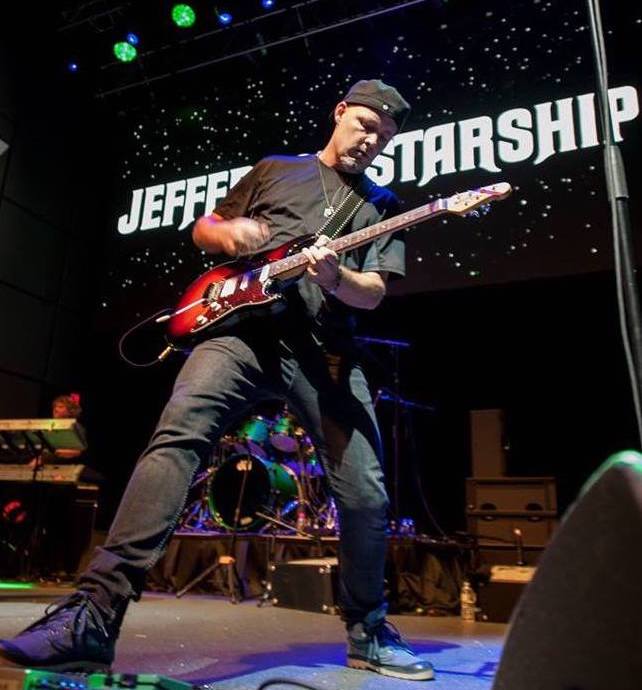 Los Angeles Editor, Guitar Player
Whether he's interviewing great guitarists for Guitar Player magazine or on his respected podcast, No Guitar Is Safe – "The guitar show where guitar heroes plug in" – Jude Gold has been a passionate guitar journalist since 2001, when he became a full-time Guitar Player staff editor. In 2012, Jude became lead guitarist for iconic rock band Jefferson Starship, yet still has, in his role as Los Angeles Editor, continued to contribute regularly to all things Guitar Player.
Watch Jude play guitar here.