Watch Stray Cats Reignite '50s Rock and Roll at the 1981 Montreux Jazz Festival With Their Classic Hit "Stray Cat Strut"
Brian Setzer reinvigorated the art of virtuoso rock and roll guitar playing and raised the bar for every guitarist who dug a plectrum into rock and roll's classic catalog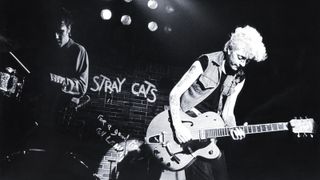 (Image credit: Gie Knaeps/Getty Images)
"Rockabilly never goes out of style," Brian Setzer once declared. And whether or not the genre is to your liking, it's difficult to dispute that both it and other forms of early rock and roll have proved remarkably long lived.
Speaking personally, the 1950s weren't much my thing when I was a kid. I was born with the British Invasion. About the only music from the previous decade I'd listen to was the Chess Records compilation Chuck Berry's Golden Decade and a couple of seemingly ancient singles that had been floating around our house: Bill Haley's "Crazy Man, Crazy" and Little Richards' "Ready Teddy."
As far as I was concerned, that was all I needed from that bygone era.
But by the decade's end, my ears, like those of other young music fans, were being tweaked by the sound of a 1950s music revival, led by the New York City rock and roll group Sha Na Na.
Soon after, the 1971 musical Grease became a hit, and the growing glam-rock movement began to embrace many aspects of the '50s in its music and dress style.
Hearing Mick Ronson's arpeggiated tremolo guitar lines on David Bowie's "Rock 'N' Roll Suicide" was probably the first thing that hipped me to the idea that there was something indelible about that old music.
Many of the songs on Elton John's Don't Shoot Me, I'm Only the Piano Player album, which followed a few months after, likewise demonstrated that those classic styles and riffs still had power in them. (Click here to read Elton John guitarist Davey Johnstone's fantastic interview.)
That fact only got clearer when punk arrived a few years later, and bands like the Clash, Blondie and Robert Gordon infused their music with the varied strains of 1950s rock and roll. (Transport your mind forward from that time and you may notice that a recurring motif in much of today's pop music is a music bed consisting of four repeated chords – usually I-vi-IV-V, or some variant of it – which is a hallmark of 1950s rock and roll.)
Ultimately, it took three young gents from Long Island, New York, to prove to everyone that early rock and roll's slick, fast, shark-finned vehicle still had plenty of miles left on it.
When the Stray Cats' U.S. debut album came storming across the airwaves in the midst of the new wave and synth-pop explosion, an American rock and roll revival seemed imminent. The raw and unadulterated power of the music, played superbly by Brian Setzer, Lee Rocker and Slim Jim Phantom, was impossible to ignore.
The Stray Cats reignited rock and roll at a most improbable time. Just as importantly, Setzer reinvigorated the art of virtuoso rock and roll guitar playing.
His combination of double-stop riffing, twanging low notes and an ear-catching infusion of jazz-informed lead and rhythm work not only recalled the best of rockabilly guitarists like Duane Eddy, Cliff Gallup and Grady Martin – it also raised the bar for every electric guitar player who dug a plectrum into rock and roll's classic catalog.
Here, the band performs their classic hit "Stray Cat Strut" at the 1981 Montreux Jazz Festival to rapturous applause. Having released their eponymous debut album some six months earlier, the Stray Cats were one of the hottest – and, ultimately, most influential – new acts around at the time.
All the latest guitar news, interviews, lessons, reviews, deals and more, direct to your inbox!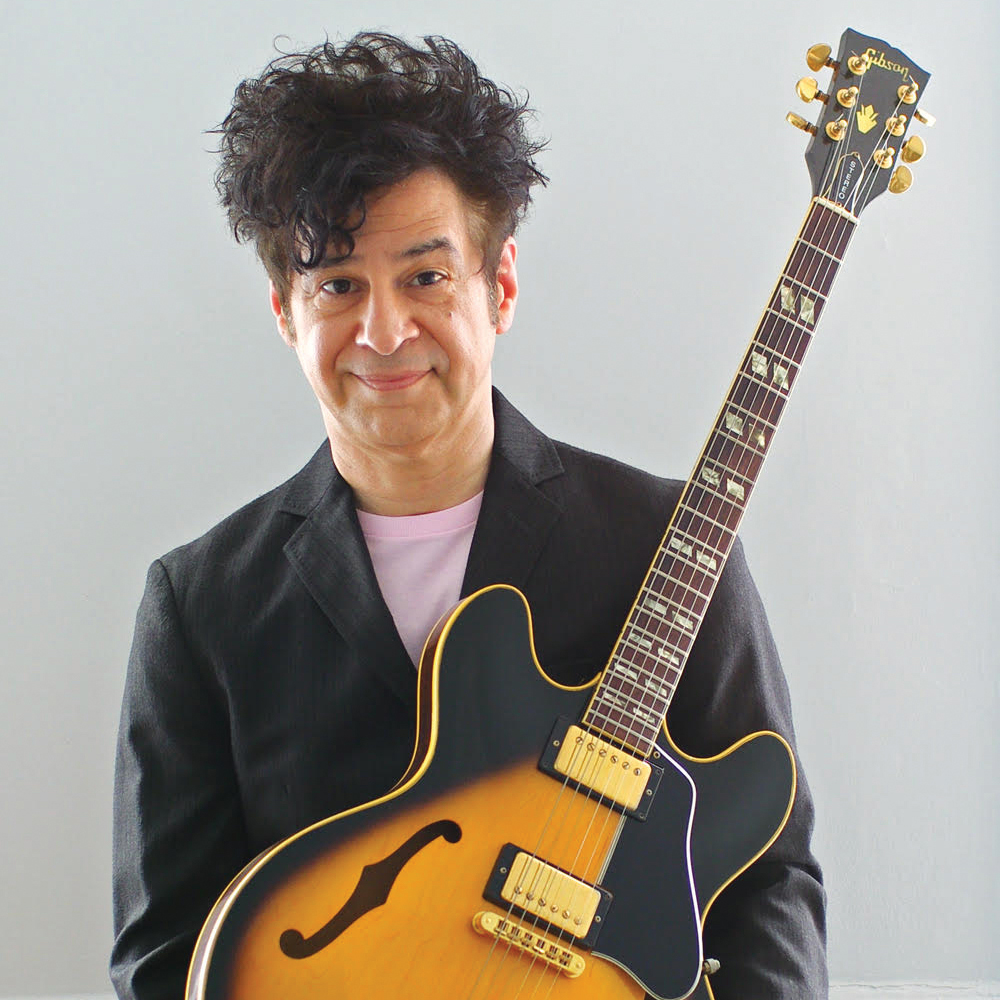 Guitar Player editor-in-chief
Christopher Scapelliti is editor-in-chief of Guitar Player magazine, the world's longest-running guitar magazine, founded in 1967. In his extensive career, he has authored in-depth interviews with such guitarists as Pete Townshend, Slash, Billy Corgan, Jack White, Elvis Costello and Todd Rundgren, and audio professionals including Beatles engineers Geoff Emerick and Ken Scott. He is the co-author of Guitar Aficionado: The Collections: The Most Famous, Rare, and Valuable Guitars in the World, a founding editor of Guitar Aficionado magazine, and a former editor with Guitar World, Guitar for the Practicing Musician and Maximum Guitar. Apart from guitars, he maintains a collection of more than 30 vintage analog synthesizers.