Could This Be the Coolest Stereo Chorus Tone Ever? Watch Jamie West-Oram Demonstrate His "One Thing Leads to Another" Guitar Chops
The Fixx guitarist reveals the studio secrets of the band's 1983 top ten hit on GP's 'No Guitar Is Safe' podcast.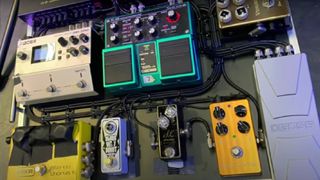 (Image credit: Jude Law)
If you like in-depth interviews with great guitar players AND you like to hear them play, then you need to listen to our No Guitar Is Safe podcast.
Presented by Guitar Player and hosted by Jude Gold, No Guitar Is Safe is free to listen to at your leisure on iTunes, Spotify, Soundcloud, or wherever you get your podcasts.
With over 150 episodes uploaded there's plenty to get your teeth into.
Just some of the featured artists include Joe Satriani, Nita Strauss, John 5, Robben Ford, Steve Morse, Steve Vai, Paul Gilbert, Lita Ford, Tommy Emmanuel, Steve Lukather, Zakk Wylde, Ace Frehley, Billy Duffy, Phil X, Celisse, Nile Rodgers and many, many more besides!
Episode 153 features Jamie West-Oram, guitarist of English new wave band the Fixx who scored a top ten Billboard Hot 100 hit in 1983 with their single "One Thing Leads to Another."
The opening track from the band's second studio album, Reach the Beach, "One Thing Leads to Another" is recognized by guitarists for its benchmark stereo chorus electric guitar tones.
Recalling his memories of the session, West-Oram told Guitar Player that he was first down on the recording, tracking his iconic guitar part to a click using an Ibanez Blazer, two Marshall combos and his trusty old MXR Stereo Chorus pedal.
Here, West-Oram demonstrates his funky, clean chops as heard on the Fixx's best-known and highest charting single using a Suhr Koji Comp compressor, a classic MXR Stereo Chorus, and two Fender guitar amps running in stereo.
Browse the Fixx's catalog here.
All the latest guitar news, interviews, lessons, reviews, deals and more, direct to your inbox!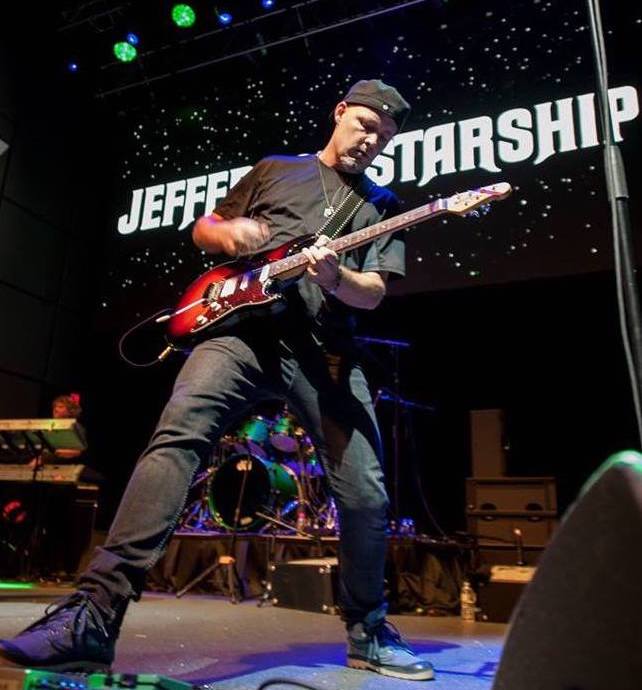 Los Angeles Editor, Guitar Player
Whether he's interviewing great guitarists for Guitar Player magazine or on his respected podcast, No Guitar Is Safe – "The guitar show where guitar heroes plug in" – Jude Gold has been a passionate guitar journalist since 2001, when he became a full-time Guitar Player staff editor. In 2012, Jude became lead guitarist for iconic rock band Jefferson Starship, yet still has, in his role as Los Angeles Editor, continued to contribute regularly to all things Guitar Player.
Watch Jude play guitar here.