21 Top New Blues Guitarists As Chosen By You
Meet the young guitarists who are shaping the blues for a new generation of players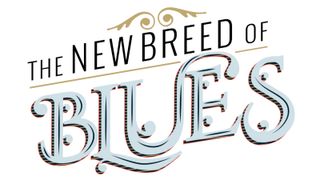 (Image credit: Future)
If music were food, pop would be the versatile meal that's ready in 10 minutes and can be effortlessly modified for every diet or preference. Blues, on the other hand, would be the slow-simmering dish that's prepared rigorously and religiously, with strict adherence to ingredients and tradition.
The line for it might not be as long as that for pop, but you can bet its patrons will be experienced aficionados who know the real deal when they see it. It's this authenticity that makes blues both enduring and slow to change.
Roughly every 20 years or so, a blues wave arrives, delivering a burst of activity that nudges the genre ever so slightly in a new direction. We are in just such a movement right now, brought about by a new generation of guitarists who are infusing the genre with their own ideas about blues.
Notably, some of them are getting assistance from more experienced hands like Joe Bonamassa and Dan Auerbach, who were at the heads of previous blues explosions. All of which just goes to prove that the community is alive and well, and creating a wealth of new music that will keep the blues alive and evolving at its own steady pace.
Earlier this year, we asked you to help us pick 25 players from the new breed of blues guitarists who are among your favorites. In addition to featuring the top four – Marcus King, Christone "Kingfish" Ingram, Larkin Poe and GA-20 – we've profiled your remaining selections.
Hopefully you'll find your favorites among the players here. But we bet you'll also discover some new leading lights who will shape your own view of blues today, and in the future…
1. ALLY VENABLE
Texan Ally Venable has, unsurprisingly, more than a hint of Stevie Ray Vaughan about her playing. Brandishing a distinctive pink Les Paul, she delivers an interpretation of SRV's classic "Lenny" and makes the tune her own with her fantastically facile technique, seamlessly blending flash-bomb explosions of furiously fast soloing with deep, biting phrases that drip with emotion, courtesy of her powerful vibrato.
Besides being a gifted guitarist, the 23-year-old has a voice imbued with tone and phrasing that belie her tender years. Venable released her fourth album, Heart of Fire, in 2021, to universally positive reviews. The list of blues notables queuing up to guest with her, both live and on record, is further proof, if any were needed, that she is an artist with the potential to significantly broaden her audience beyond the traditional blues markets. – MM
2. ERIC JOHANSON
Known mostly as an electric guitar whiz with a sweet slide game, Eric Johanson had a pair of albums under his belt – his Tab Benoit-produced 2017 debut, Burn It Down, and the raucous Luther Dickinson-helmed Below Sea Level album – when COVID hit. Rather than take time off, he kept his roll going online with weekly live-streamed acoustic guitar performances, featuring covers performed with stripped-down, loop-based arrangements, where he avoided vibe-killing click tracks in favor of organic scratch-guitar loops triggering drum tones.
Since then, Johanson has made a pair of records, Covered Tracks: Vol. 1 and Vol. 2, that showcase his fantastic acoustic and electric leads and tasty slide work on a resonator. His take on everything from southern rockers Marshall Tucker and the Allman Brothers to Fiona Apple and Nine Inch Nails is fresh, and it's bound to inspire plenty of acoustic players. – JL
3. DAVY KNOWLES
Sure, Davy Knowles has performed alongside Jeff Beck, Peter Frampton, Joe Bonamassa and Warren Haynes, among numerous other guitar talents. But he's got major bragging rights that nobody else can claim: Back in 2010, Knowles became the first musician to play live directly to the International Space station from NASA's Mission Control.
With his fiery finesse (accented with an unmistakable Celtic flair) and paint-peeling tone, Knowles turned heads when his band Back Door Slam debuted with 2007's Roll Away, but by 2009's Coming Up for Air, the group had been renamed Davy Knowles and Back Door Slam.
As an official solo artist, he's released a number of albums, including 2021's What Happens Next, a brilliant collection of blues, rock and soul originals highlighted by the deep-pocket groover "Hell to Pay," on which he pays tribute to the songwriting and guitar playing of Steve Cropper. – JB
4. JARED JAMES NICHOLS
Don't ever try handing Jared James Nichols a pick – he'll look at you like you're from another planet. Using just his two bare hands, the Wisconsin native (who now calls Nashville home) practically beats his "Old Glory" Les Paul into submission, firing off white-hot riffs and blizting sheets of blues-based shred solos, all at beyond max volume. As he told MusicRadar, "When I pick up the guitar, with the way that I want to play and approach it, it's physical. I am committed to the act of playing."
Nichols started out playing classic rock, but he switched to the blues when he heard Stevie Ray Vaughan and Albert King. After witnessing Zakk Wylde and Leslie West in concert, he adopted his "go-for-the throat" technique and attitude.
Nichols leads a barnstorming power trio under his own name, and since 2015 he's released a series of albums and EPs, the latest being last year's gutbucket blaster Shadow Dancer. – JB
5. QUINN SULLIVAN
Quinn Sullivan wasn't born with a guitar in his hands, but almost. Taking up the instrument at age three, the Massachusetts native sparked to the music of the Beatles before discovering the blues. By age six, he was a prodigy, appearing on The Ellen DeGeneres Show and jamming with his biggest influence – and, soon after, mentor – Buddy Guy.
On his first album, Cyclone (issued when he was all of 14), Sullivan acquitted himself as a remarkably exciting and expressive blues soloist. By his next album, Getting There, he began to blossom as a vocalist and songwriter. This was evident on his third album, 2017's Midnight Highway, which saw him embrace elements of soul and Americana while not forsaking the blues (his eight-minute "Buffalo Nickel" is a guitar tour de force).
With 2021's Wide Awake, he went even further, demonstrating an affinity for pop, funk, R&B and Laurel Canyon-influenced folk rock on a set of mature, reflective tunes laced with bravura guitar work. – JB
6. JACKIE VENSON
Jackie Venson isn't afraid of technology. On her genre-blending blues albums, the Austin guitarist and Berklee College of Music graduate combines tones from synths and samplers to create funky, futuristic-sounding songs. When performing, she's happy to bring the tech to the fans. "I perform with samplers now," she told Guitar Player in 2019. "I load the samples and the stems from the actual record onto the sampler and use them live."
Venson belongs to a new generation of artists who take a fearless attitude to songwriting and arranging. Her winning approach has connected with audiences across the country and seen her open on tour for fellow Austin native Gary Clark Jr. She also earned the title of Best Guitarist at the Austin Music Awards, making her just the third woman in 37 years, as well as the first African-American woman, to do so.
With six full-length albums to her credit, she remains a blues powerhouse to watch. – MT
7. ERIC STECKEL
Eric Steckel was a child blues guitar prodigy who recorded with John Mayall when he was 12 and toured with him the following year, as well as contributed to Mayall's 2005 Road Dogs album. But Steckel's influences go beyond the usual players to include "the ones that pushed the envelope and opened eyes and ears to the greatness of the genre," he explains. They include Gary Moore, SRV, EVH, Zakk Wylde and Duane Allman.
Steckel's progressive blues approach finds him incorporating '80s hard rock and modern metal elements into his blues, while his choice of gear – high-gain amps, and no pedals – is as unique to blues as his use of metal and hard rock right-hand technique and pinch harmonics.
To hear what he's all about, just check out "Solid Ground" from Grandview Drive, the song he called "the quintessential blues-metal track that sums up my approach, tone, vibe and style in one song." – MT
8. TYLER BRYANT
Hailing from Paris, Texas, Tyler Bryant moved to Nashville in 2008, a relocation that led him to form Tyler Bryant & the Shakedown the following year. After rapidly building a strong following, they released two EPs in 2011, and by 2012, with the band attracting overwhelmingly strong reviews, they recorded their debut album, Wild Child, at the end of the year.
Upon its release in January 2013, Bryant was hailed as a major new voice in blues guitar who combines the fire and fury of great blues masters like Johnny Winter and Jeff Beck with the songwriting influences of Tom Petty and the Black Crowes.
On 2022's Shake the Roots, Tyler Bryant and the Shakedown showcase a distinctive change in style by featuring many acoustic slide songs. Bryant continues to expand upon the traditional blues-rock vocabulary while retaining enough familiar touchstones to keep traditionalists happy. – MM
9. KING SOLOMON HICKS
Active on New York City's blues scene for more than a decade, 27-year-old King Solomon Hicks found blues music wanting in the Big Apple, "so a lot of my inspiration came from listening to records," he explains. "Thanks to YouTube, I've spent countless hours watching the three Kings, as well as some modern players who are equally amazing, like Eric Gales, Joanne Shaw Taylor and Tyler Bryant."
Harlem, his 2020 11-track debut, brims with soulful, biting guitar work that crackles with energy and taste. He has the smooth savvy of Robert Cray and B.B. King, but he can also dig in like Chuck Berry, as he does on "Every Day I Have the Blues," when his guitar barks out lead licks graced with a rich vibrato.
Hicks says he wants people to feel like they're in a juke joint when hearing his take on the blues, but what makes his playing so noteworthy is that it hits the zone where blues, R&B, jazz and gospel meet. – MT
10. JOANNE SHAW TAYLOR
Introduced to the music of Jimi Hendrix, Stevie Ray Vaughan and Albert Collins by her father, British-born Joanne Shaw Taylor began her professional career at age 14. Two years later, Dave Stewart asked her to join a short-lived band project, after which she recorded her 2009 solo debut, White Sugar, and its 2010 follow-up, Diamonds in the Dirt. Both records were greeted with hosannas from critics, hit high on Billboard's Top Blues Albums chart, and resulted in major wins at the British Blues Awards.
While continuing her studio output, Taylor established herself as a major concert draw throughout the U.S. and Europe. A forceful blues rock guitarist, Taylor combines a stinging yet lyrical phrasing style with super-overdriven, crunching lead tones. She's also distinguished herself as powerful vocalist, which she emphasized on her 2021 covers set, The Blues Album, made in collaboration with producers Joe Bonamassa and Josh Smith. – JB
11. JUSTIN JOHNSON
Based in Nashville, slide maestro Justin Johnson has built a formidable brand with a website that sells his CDs, tabs, picks, slides and even the shovel guitars he designs and builds himself. With nearly 1.4 million subscribers to his YouTube channel, Johnson clearly knows what his audience wants. Videos of him fingerpicking astoundingly accurate, forceful, Delta blues on his shovel guitar may seem a little gimmicky, but as a tool in driving viewers to his website they have reaped dividends.
Alongside his own outstanding original instrumentals, Johnson has created a series where he reimagines everything from "Smoke on the Water" to "Purple Rain" as a gutbucket, fingerpicking Delta blues master. His technical prowess and uncanny ability to reinterpret classics from the rock canon, allied to his innate showmanship, have helped him convert his high-profile online presence into a profitable touring career. – MM
12. CHRIS BUCK
Hailing from Wales, Chris Buck has described himself as a "10-year overnight sensation." Tipped for success way back in 2010, his band the Tom Hollister Trio drew plenty of attention and was even managed by former Guns N' Roses manager Alan Niven. Unfortunately, things didn't pan out, and the trio fell apart. Buck himself went on to become a YouTube phenomenon, with his lessons and performances attracting millions of views.
In his playing, Buck eschews flash pyrotechnics for incredibly soulful phrasing and indelibly memorable licks that display his distinctive combination of tone, taste and technique, often channeled through his Yamaha Revstar.
With the release of January Came Close in 2022, the debut album from his band, Cardinal Black, Buck looks primed to take things further with a brand of soulful rock that has all the ingredients for mainstream success. – MM
13. JOSH SMITH
By the age of 14, Josh Smith was playing major blues festivals. Initially combining the flamboyant, furious stylings of Stevie Ray Vaughan with the jazz, country and rockabilly elements of Danny Gatton, he soon brought his own unique identity to his playing.
Closely associated with Joe Bonamassa and his KTBA label, Smith has co-produced notable albums for Larry McCray and Eric Gales, and his own Flat V recording studio has been the setting for recent albums by Joanne Shaw Taylor and Andy Timmons.
Bird of Passage, Smith's 2022 release, is his most ambitious album to date, featuring big-band jazz arrangements that underpin his wildly eclectic be-bop and blues soloing. The fluidity of Smith's playing is spectacular, and his ability to wring so many different tones from his Tele within the space of several choruses is a testament to his attention to tonal quality and exquisitely exacting note selection. – MM
14. BRANDON "TAZ" NIEDERAUER
Hailing from New York City, Brandon "Taz" Niederauer began carving out a serious rep from the age of 10 when he appeared on The Ellen Show. By the age of 12, he had appeared on Broadway in School of Rock and soon after made appearances with Derek Trucks and Buddy Guy.
Now just 19, he has managed to distill the essence of Albert King and Band of Gypsys-era Hendrix into his own unique sonic brew, combining supple, fluid, funk-infused soloing, with wide, deep overbends and vibrato-laden phrases played on his blue D'Angelico Atlantic signature model.
Although he has yet to release an album, his YouTube videos make it abundantly clear that he will be a major force in blues for many decades to come. – MM
15. JONTAVIOUS WILLIS
Greenville, Georgia native Jontavious Willis specializes in the kind of Delta blues fingerpicked stylings that Keb' Mo' and Taj Mahal brought back to public consciousness. Little wonder that both men have cited Willis as the veritable future of acoustic blues, and were involved in producing his 2020 Grammy-nominated album, Spectacular Class.
Playing six- and 12-string acoustics, Willis nails the authentic vibe of the greatest exponents of the genre, with a warm, engaging vocal as an added bonus. His pre-war blues approach mixes country, ragtime and folk, and Willis isn't afraid to employ old-time elements such as tuba and clarinet in his recordings – although the live solo renditions demonstrate that he is easily capable of conjuring up an entire orchestra with his own two hands.
Elements of Ry Cooder's work are evident in Willis's, and with his prodigious talent, a similar level of recognition should rightly follow. – MM
16. ARTUR MENEZES
Brazilian Artur Menezes has made serious waves in the blues community ever since he released his debut album, Early to Marry, in 2010. His playing is a distinctive blend of fiery, hard-rocking blues that at times borders on shred, combined with an ability to effortlessly switch gears into swinging, jazz grooves. His Brazilian roots add a unique flavor to the mix and further distinguish his playing from that of his contemporaries.
Menezes' songwriting sparkles as it switches between straight-ahead blues and funk-flavored workouts, and his vocals channel the deep emotional content of his songs as effectively as his guitar playing.
Fading Away, Menezes' latest album (produced by Josh Smith and featuring a guest appearance from Joe Bonamassa), was a serious step up in both writing and playing. Its arrival laid down a clear marker for his place among the front-runners of the new breed of blues guitar heroes. – MM
17. LAURENCE JONES
"I want to bring blues back and give it my twist," Laurence Jones said when we first met him back in 2012, at a time when his career was developing rapidly. "Times change and I want to do it in more of a modern way." He's certainly succeeded. Since then, the 30-year-old Liverpool-born guitarist has won four British Blues Awards, including "Young Artist of the Year" for three consecutive years, and now has six solo albums under his belt, including his latest, 2022's Destination Unknown.
Jones regularly draws comparisons to Eric Clapton with his blues-rock riffs and fiery soloing, and while he's steeped in blues tradition, he's happy to leave his comfort zone to explore alternative approaches. And lest anyone forget, Jones is also a talented songwriter who crafts tunes that give him an opportunity to explore glam-rock, power ballads and other genres, while keeping the overall theme firmly rooted in the blues. – MT
18. ERJA LYYTINEN
In 2018, Carlos Santana described Finnish slide maestro Erja Lyytinen as the future of blues, and it would be hard to argue with that assessment. Using stinging slide work and a deftly subtle approach, Lyytinen explores new ground in an effort to push back the boundaries of traditional blues. She cites Bonnie Raitt, Koko Taylor and Aretha Franklin among her prime influences, but she's re-interpreted them into her own distinctive approach by adding elements of early '70s classic rock.
Lyytinen has maintained a relentless pace of touring and recording for years, particularly in Europe. Live, she likes to stretch things out at times, taking the opportunity to showcase her formidable chops.
Lyytinen's most recent albums, like 2022's Waiting for the Daylight, focus on her ability to write strong blues music without merely resorting to the predictable formats. With her spacious, texture-heavy approach to rhythm guitar, and emotional vocals, she may well be the guiding light that leads more European guitarists to American blues. – MM
19. EDDIE 9-VOLT
At age 15, Brooks Mason – a.k.a. Eddie 9-Volt – quit school and set his sights on a career in music without much of a plan B in mind. Fortunately, the Atlanta-born guitarist's plan A seems to be working out just fine. His self-financed 2019 album, Left My Soul, led to a deal with Ruf Records, and his 2021 follow-up, Little Black Flies, garnered glowing reviews from blues enthusiasts and critics.
Mason's guitar style draws from a broad mix of influences. He cites Michael Bloomfield as his guiding light, but also mentions Otis Rush, Albert Collins and the three Kings as inspirations. He's also a formidable slide player in the Elmore James mold, not to mention a powerhouse singer with a striking, high-energy stage presence.
Mason promises that his upcoming third album will be more of an update on American soul, and to that end, he recorded the aptly named record, Capricorn, at the famed Capricorn Studios in Macon, Georgia. – JB
20. MARTIN HARLEY
Welsh blues titan Martin Harley was hailed as a major new voice in acoustic blues guitar when he released his self-titled debut album in 2003, which was imbued with flavorings redolent of Davey Graham and Bert Jansch.
He took a detour from his primarily acoustic approach with 2019's Roll With the Punches, where he utilized much more electric guitar, as well as retro-vibed instrumentation to create a warm, organic traditional sound.
Recently, Harley has posted a number of videos that showcase his move toward old-time blues with sousaphone bass and vintage Dobro. He's also been showcasing his slide stylings on custom-made Weissenborn-style guitars, played on the lap with an overhand approach to fretting the notes. One of a handful of acoustic stylists in the predominantly electric world of blues guitar, Harley has successfully forged his own identity as a commanding stylist. – MM
21. AMYTHYST KIAH
When Amythyst Kiah recorded "Black Myself," her anthem about resilience in the face of racism, for the 2019 collaborative album Songs of Our Native Daughters, the tune's folk roots were evident. But the more she performed the track, which earned her a Grammy nod for Best American Roots Song, the more she discovered its tougher, blues groove. Re-cut for her 2021 Rounder Records debut, Wary + Strange, "Black Myself" became an electric guitar-driven blues rocker that shows Kiah's deft ability to transform traditional folk and blues styles.
Between her considerable fingerstyle chops – which led Gibson to enlist her as an ambassador in its Generation program of up-and-coming guitarists – and her genre-crossing talents (she provided vocals for a revised version of Moby's club staple "Natural Blues" that appears on his album Reprise), Kiah has the talent to go the distance. – MT
All the latest guitar news, interviews, lessons, reviews, deals and more, direct to your inbox!