Joe Bonamassa Reveals His Most-Used Effects Pedal of All Time
Whether he's playing Fender or Gibson guitars, JB says this box is usable in almost any situation and with almost any amp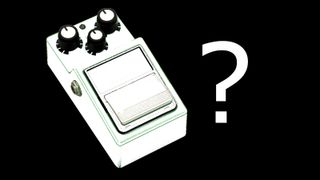 (Image credit: Future)
When it comes to guitar tone, Joe Bonamassa is known for his discerning ear. A collector for decades, he has amassed an impressive hoard of gear comprising many a Holy Grail vintage piece.
Given so many options and having put countless rigs through their paces on stage and in the studio, it's fair to say Bonamassa knows what works well for him.
And though the wants and needs of any musician can change over time, there is one pedal JB keeps coming back to: the Tube Screamer.
Flexible and reliable, this Hulk of the pedalboard can be called on to do the heavy tone lifting.
"My most-used pedal over the years has been the Ibanez Tube Screamer in both the TS9 and TS808 configurations," he told Guitarist magazine.
"The reason this has been my most-used pedal is, historically, I have been in very different musical situations requiring different amounts of gain structure. A 'green box' is usable in almost any situation with almost any amp.
"It gives you a nice step up in the midrange frequencies (around 800Hz) that is useful for not only soloing but for powerchords and big rhythms."
Although Bonamassa certainly has a fondness for high-end guitar gear it would be a mistake to presume his choice of Tube Screamer is painstakingly curated from the plethora of boutique TS-alikes.
"There have been many versions of the Tube Screamer and many boutique copies have been made over the years," he points out.
"But for my $80 you can't beat a reissue Ibanez TS808 to create a great sound with both Fender and Gibson electric guitars."
The Ibanez TS808 Tube Screamer Overdrive Pro is one of the guitar world's first overdrive pedals.
Boss coined the term in 1977 with the OD-1 Over Drive during Roland's iconic compact pedal release. And in 1979, fellow Japanese firm Nisshin Onpa unveiled the Maxon OD-808 (for the domestic market) along with the Ibanez TS-808 (for overseas markets via the Hoshino Gakki company.)
In 1982, the 808 design was superseded by the 9 Series Maxon/Ibanez pedals. Branded the Maxon OD-9 Overdrive and Ibanez TS9 Tube Screamer, the circuit remained largely the same.
Although the 9 Series was discontinued in the mid-'80s prior to the release of the 10 Series, variants of the original TS808 and TS9 designs are now widely available.
All the latest guitar news, interviews, lessons, reviews, deals and more, direct to your inbox!
Rod Brakes is a music journalist with an expertise in guitars. Having spent many years at the coalface as a guitar dealer and tech, Rod's more recent work as a writer covering artists, industry pros and gear includes contributions for leading publications and websites such as Guitarist, Total Guitar, Guitar World, Guitar Player and MusicRadar in addition to specialist music books, blogs and social media. He is also a lifelong musician.