How the Smiths and R.E.M. Gave Rickenbacker Guitars Renewed Appeal in the Early '80s
Johnny Marr and Peter Buck's standout tones heralded the arrival of alternative rock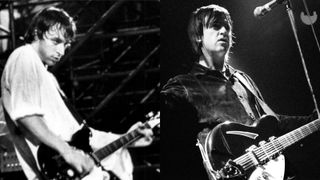 (Image credit: Ebet Roberts/Redferns (Peter Buck on left); Peter Pakvis/Redferns (Johnny Marr))
In 1982, I was a student at the University of Michigan and working at the Campus Broadcasting Network, which housed the school's AM and FM radio stations. It was a great place for a young musician to volunteer, not the least because it exposed one to so much new music, often several weeks before it saw commercial release.
Which is how, one summer day that year, I came to hear the rapidly arpeggiating riffs of Peter Buck's Rickenbacker 360 on R.E.M.'s "Wolves, Lower" from their debut EP, Chronic Town.
I was mesmerized, not simply because it's such a great riff but also because of the fleetness of its execution. "Is that the right speed?" someone in the studio asked, wondering if the DJ had accidentally set the turntable to 45 rpm. Yeah, it was. For the record, for the time, and certainly for me.
About a year later, in autumn of '83, I was dating a girl who worked for one of Ann Arbor's local music promoters. She had the latest music releases before anyone else. One day, she placed a record on her turntable. "Heard this yet?" she asked, dropping the needle.
In a moment, I was treated to the plangent chime of Johnny Marr's Rickenbacker (tracked alongside an early '50s Fender Telecaster, as we now know) as it kicked off the Smiths' second single, "This Charming Man."
Hooked again.
I think what grabbed me so about Buck and Marr was each man's talent for melody. Until then, I was accustomed to hearing guitar as a rhythm, riff and solo instrument, but both of these guys approached their music as if they were the lead player on an instrumental record.
Yes, their filigree had to weave along with Michael Stipe's and Morrissey's vocals. But – and I say this as a fan of both groups and their lead singers – you could have removed the singing from a lot of those songs and still had a kick-ass record, so beautifully compelling were the melodies that Buck and Marr crafted.
There was nothing like it at the time, but soon there was plenty more worth hearing, as the underground rose and the alternative rock genre took off on both sides of the Atlantic, thanks to the success of R.E.M. and the Smiths.
Marr bought his Rickenbacker in the early '80s after he got his first publishing deal. With a few grand lining his pockets he wasted no time in purchasing a Jetglo (black) 330 model.
"I bought the Rickenbacker because I loved the look of it and also because I knew it would make me play in a way that would be good for my writing," explains Marr in his autobiography, Set The Boy Free.
"The Rickenbacker would make it more difficult to fall into an automatic rock technique, and from a sound point of view it wouldn't be bluesy. It suited me perfectly and it steered me towards writing new songs like "You've Got Everything Now" and "Still Ill."
While Marr's first Rickenbacker Capri was a regular 330 model, Buck's was a Deluxe 360. Both feature dual pickups and can be easily differentiated by their fretboard inlays (330s feature an unbound fingerboard with dots whereas 360s have a bound 'board with triangular markers).
"I was playing a Telecaster in 1980," the R.E.M. guitarist told Reverb. "It got stolen out of my house. And there was a little music store in town called Chick Piano; they had a blond Rickenbacker 360 with flatwound strings. That was my main guitar until 1981, when it got stolen.
"I went to a shop in Hartford, Conn. and asked if they had Rickenbackers. They pulled this black 360 out; I played it, and it was in tune. That's the one that's been on every R.E.M. record except the first single, and I bring it to pretty much every session I do.
"It's still the guitar I go to every day. It has real clarity of tone."
Flatwound strings are one of the ingredients in Buck's standout Rickenbacker tone. As producer Mitch Easter told Music Radar: "That's what made it all work. Those Rickenbacker pickups sound better the more metal you put over them. And you develop a very deliberate way of playing. That's what you can hear in his playing. You can hear everything he did. He really mastered it."
All the latest guitar news, interviews, lessons, reviews, deals and more, direct to your inbox!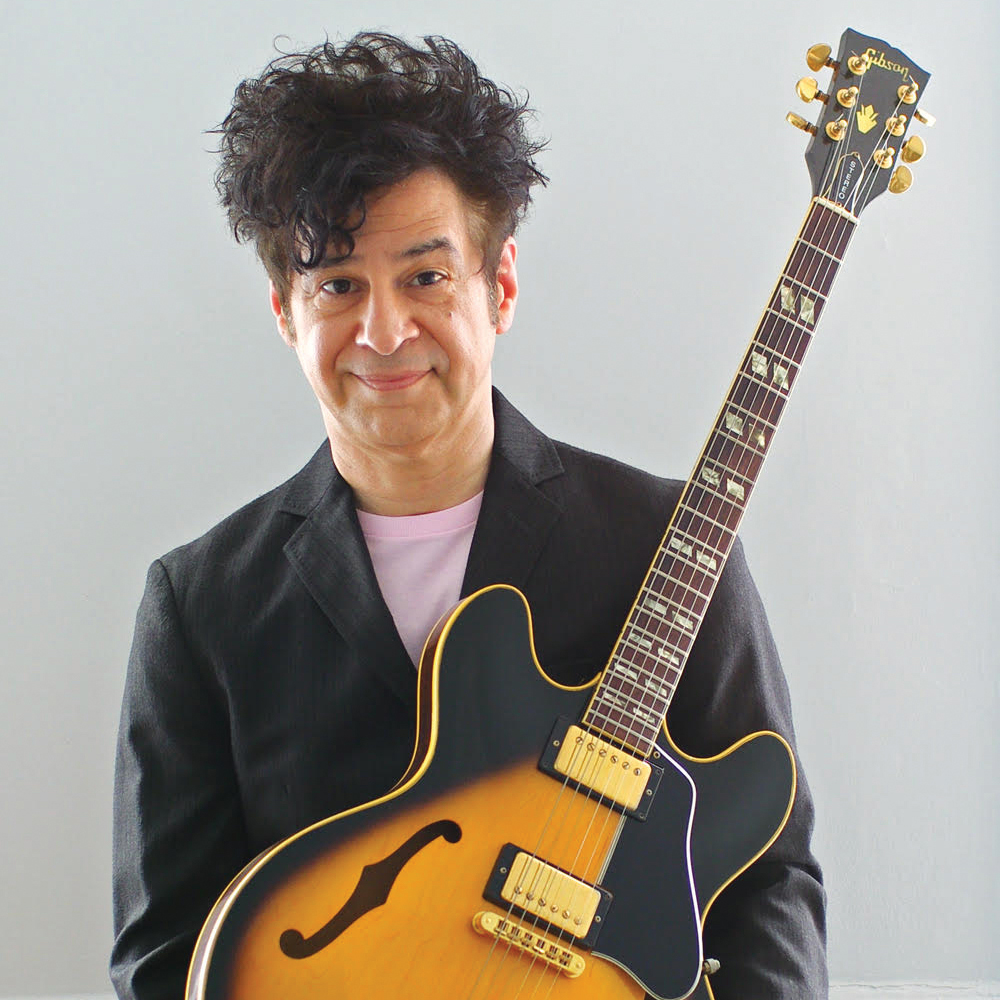 Guitar Player editor-in-chief
Christopher Scapelliti is editor-in-chief of Guitar Player magazine, the world's longest-running guitar magazine, founded in 1967. In his extensive career, he has authored in-depth interviews with such guitarists as Pete Townshend, Slash, Billy Corgan, Jack White, Elvis Costello and Todd Rundgren, and audio professionals including Beatles engineers Geoff Emerick and Ken Scott. He is the co-author of Guitar Aficionado: The Collections: The Most Famous, Rare, and Valuable Guitars in the World, a founding editor of Guitar Aficionado magazine, and a former editor with Guitar World, Guitar for the Practicing Musician and Maximum Guitar. Apart from guitars, he maintains a collection of more than 30 vintage analog synthesizers.