"There's a Lot of Guitar Culture That I Don't Like At All": How Johnny Marr Placed The Smiths at the Forefront of the U.K.'s 1980s Music Scene
The British guitarist created a new ethos and approach to guitar playing that defined alternative rock.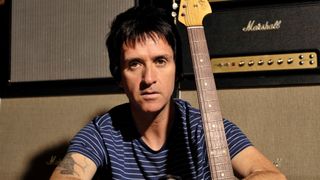 (Image credit: Future)
In 1982, I was on friendly terms with Smiths' guitar maestro Johnny Marr. We met when he was working in a pretty cool, alternative clothing store in Manchester, England, and he recognized me from the band that I was in, Private Sector.
I'd see him in the store, at shows of other bands and some of my own shows, and we used to talk music, of course, and often the guitar in particular. We seemed to have a lot of musical interests in common, but I lost track of Johnny a few months before he formed the Smiths with Morrissey, and we never reconnected after that time.
I remember being very curious to see what his new band would come up with, and when a mutual acquaintance, who had been at one of their earliest live shows at the Ritz, in Manchester, in 1982, recounted what the band sounded like, we were both initially a little nonplussed. Given Morrissey's long-avowed love of the New York Dolls and Marr's rock and roll stylings, we had expected something along much more conventional lines.
Of course, the Smiths were anything but conventional, and yet they used the most conventional of formats – a guitar, bass, drums and a vocal – to create something that was extraordinarily unique, and which would influence legions of musicians on both sides of the Atlantic for the next 40 years.
The arrival of the Smiths in 1983, with the release of their debut single, "Hand in Glove," came at a time when the U.K. music scene was a strangely divided place. At that point there were four weekly music papers: New Musical Express (NME), Sounds, Melody Maker and Record Mirror.
Of the four, Sounds and NME acted as both tastemakers and reflectors of what was current. They divided, fairly neatly, into two camps: Sounds continued to promote punk and its offshoot genre, "Oi" music, and also championed the emerging New Wave of British Heavy Metal (NWOBHM).
The NME saw itself as defiantly anti what had gone before, ignoring the burgeoning metal scene, and instead decided that anything rock was inherently bad. Several NME journalists started to liberally use the terms rockist and rockism as pejoratively derisory digs at anything a band did that could fall under the traditional rock ethos. Thus, no guitar solos, no guitar riffs, no guitar heroes, no macho posturing, no extravagant stage shows, no rock and roll excess and so on.
Into this divide, any new band would have a tacit understanding that if their face didn't fit the new orthodoxy at the NME, they would be unlikely to get any coverage.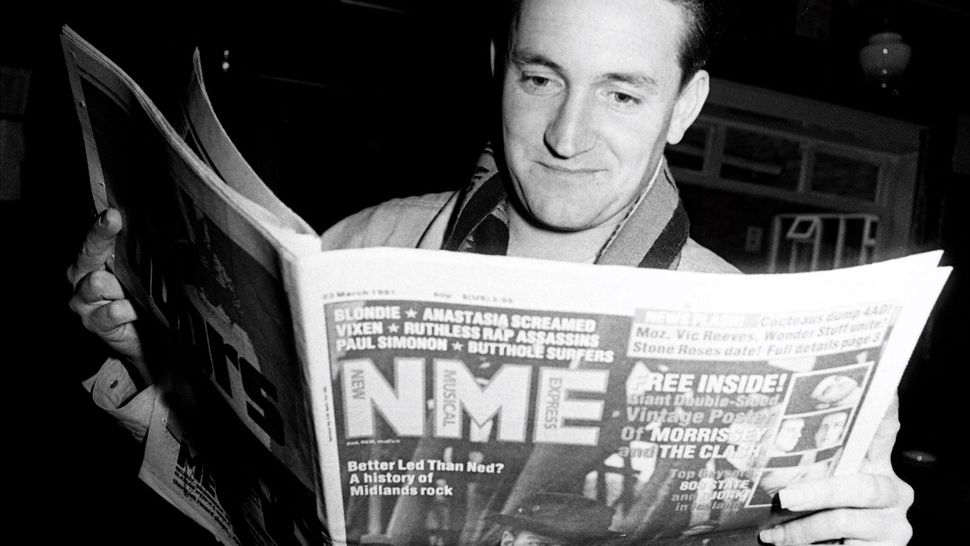 Of course, Sounds would still cover some bands from the other side of the battlefield, but the lines were drawn. There was no way a band like Iron Maiden, at the forefront of NWOBHM, could ever appear in the NME.
Set against this background, the emergence of the Smiths profoundly unchecked every box on the rockist hit list.
This could surely have been no coincidence. Speaking from my recollections of knowing Marr for some time before he teamed up with Morrissey, he was certainly not prime fodder for becoming a darling of the NME. He was a keen rockabilly and rock and roll fan. Rory Gallagher and Nils Lofgren were two of his biggest heroes, he had more than a passing fondness for Johnny Thunders, and the walls of the clothing store where he worked prior to teaming up with Morrissey were adorned with his posters of the Clash and the Stray Cats.
Marr's own sense of personal style even saw him looking like a member of those two groups, with his pompadour, leather biker jacket and biker boots.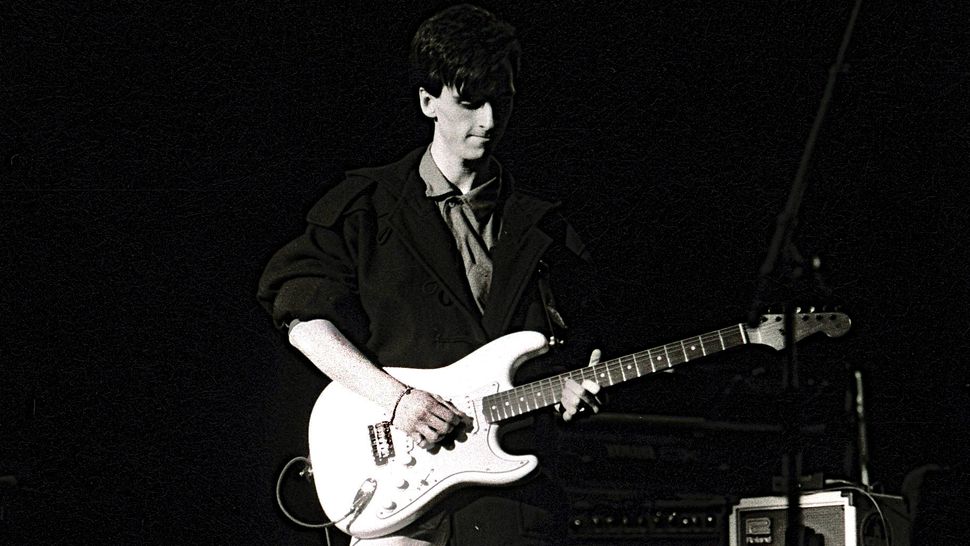 None of this is to suggest that there was anything fake about his new stance upon forming the Smiths. There was always another side to Marr's musical loves, particularly an interest in the folk stylings of the likes of Bert Jansch and Davy Graham, traces of which were much easier to detect in his guitar work with the Smiths.
His use of a thumbpick for some years was a self-confessed inspiration from Lofgren's use of the implement, something which facilitated the latter's chiming harmonics.
Effectively, Marr selected from his influences those which would most closely ally with what he knew Morrissey would like to hear in his playing, the key elements of which would offset the singer's nontraditional approach while simultaneously rejecting anything that clashed with the new orthodoxy.
As much as Marr tailored his musical approach to the emerging NME-defined concept of what was hip and happening, he also radically revamped his own personal image, presenting a complete volte-face from '50s rocker to sensitive '60s hipster.
Perhaps ironically, Morrissey himself actually embraced a sense of style borrowed heavily from one of his own idols, James Dean. Apparently, Morrissey had a life-sized cardboard cut-out of the tragic film icon on his bedroom wall the first time Marr called round to his house to suggest forming a band.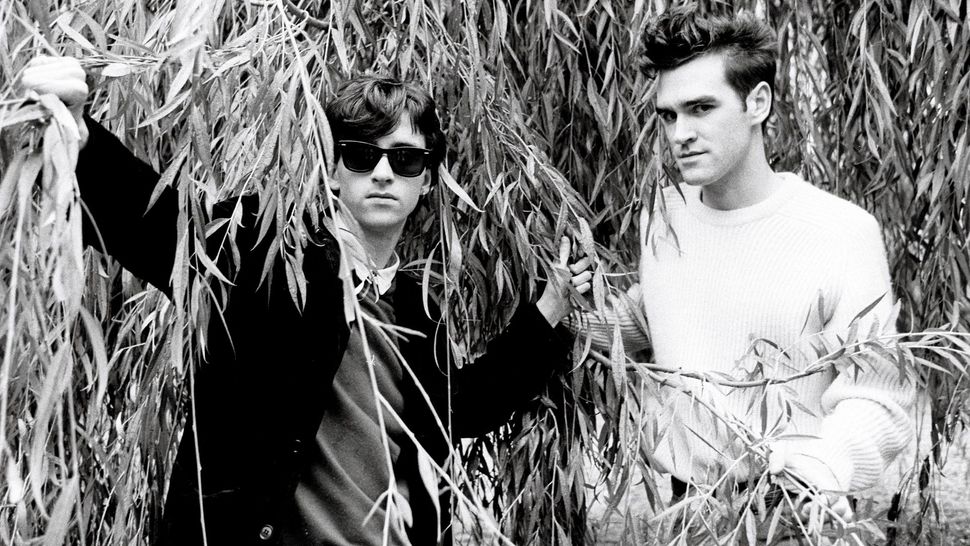 Johnny Rogan, author of Morrissey and Marr: The Severed Alliance, seen by many as the definitive Smiths' bio (although it is disliked by Marr and detested by the always more extreme Morrissey), didn't pick up on Marr's compliance with the NME new world order. But Rogan did note that Marr had the "unconscious ability to accentuate those elements of his musical taste that coincided with Morrissey's, while conveniently passing over such infatuations as Rory Gallagher."
Morrissey himself, in early interviews with the band, made it clear that he was no fan of what had gone before when it came to the role of the guitar in a band, referring to "nasty solos" and stating that the guitar had been "wasted" in the ways that it had been used hitherto in conventional rock music.
The very name of the band, the Smiths, couldn't be more unassuming and low-key. Apparently suggested by Morrissey, it is a clear indicator that he was also aiming for a sense of something very unlike the expected rock norms, a music that was a reaction to every expected rock and roll trope.
Morrissey himself fit that description perfectly. His vocal stylings recalled no other artist; his lyrics were utterly unlike those of the bands he'd loved growing up.
He projected an ambiguous sexuality that drew in devoted followers of all genders with a completely non-threatening, all-inclusive call for the disaffected who may have felt uncomfortable with the bare-chested bravado of a Robert Plant, but perhaps saw a kindred spirit in the ultimate '80s alternative-rock icon that Morrissey rapidly became.
Marr may not have been the first alternative-guitar hero to eschew the electric guitar solo. Johnny Ramone instantly springs to mind as a trailblazer on that front, but the buzzsaw blitzkrieg of Ramone's Mosrite was a one-dimensional blunt instrument, thrilling as it was.
Marr's nimble, multifaceted approach, shaped by his early attempts to try to cover the bass, guitar and orchestral parts of classic Motown records on his instrument, forged the Smiths' unique sound.
As much as Rory Gallagher was a hero of his, there is virtually no blues guitar in Marr's playing in the Smiths. His bright, complex guitar lines – weaving inside each other in multiple layers, while deftly providing a platform for Morrissey's entirely unconventional vocal stylings and melodies – created a music unlike any of their contemporaries or anything that had gone before.
The hugely influential and important British DJ John Peel, who featured the band on numerous specially recorded sessions for his nightly radio show, succinctly hit the nail on the head when he said that when you listened to the music of the Smiths, it was hard to discern who their influences were, so singular was their sound.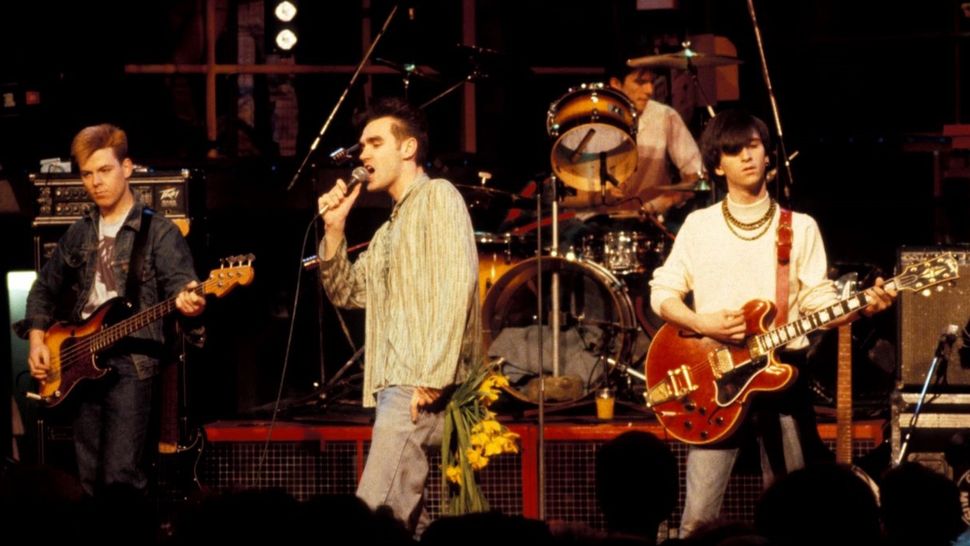 That Marr found a unique approach to the notion of guitar hero, in a climate of revilement for the concept from so many quarters in the U.K. at that time, is a testament to his creative spark and ability to think outside the box without abandoning much of what makes the guitar such a key part of any great pop song.
Effectively, Marr reinvented the guitar solo, substituting layered arpeggios and sliding partial chords for traditional, blues-inflected licks, and swapping rippling, melodic motifs for old-school, pentatonic-based riffery.
The key elements of Marr's guitar style, and consequently the sound of the Smiths, were built upon his choice of instrument in the early years: the Rickenbacker 330.
It delivered the kind of sonic texture that claimed its own soundspace while, and presumably not accidentally, it didn't look or sound like the Les Pauls and Strats of classic rock. Once the Smiths had scored some success, Marr obviously felt more comfortable embracing the pariahs of the rockist past, playing a variety of Gibsons and even acknowledging his own rock and roll influences with references to Elvis, Bo Diddley and James Burton on various Smiths tracks. He even reinstated his pompadour.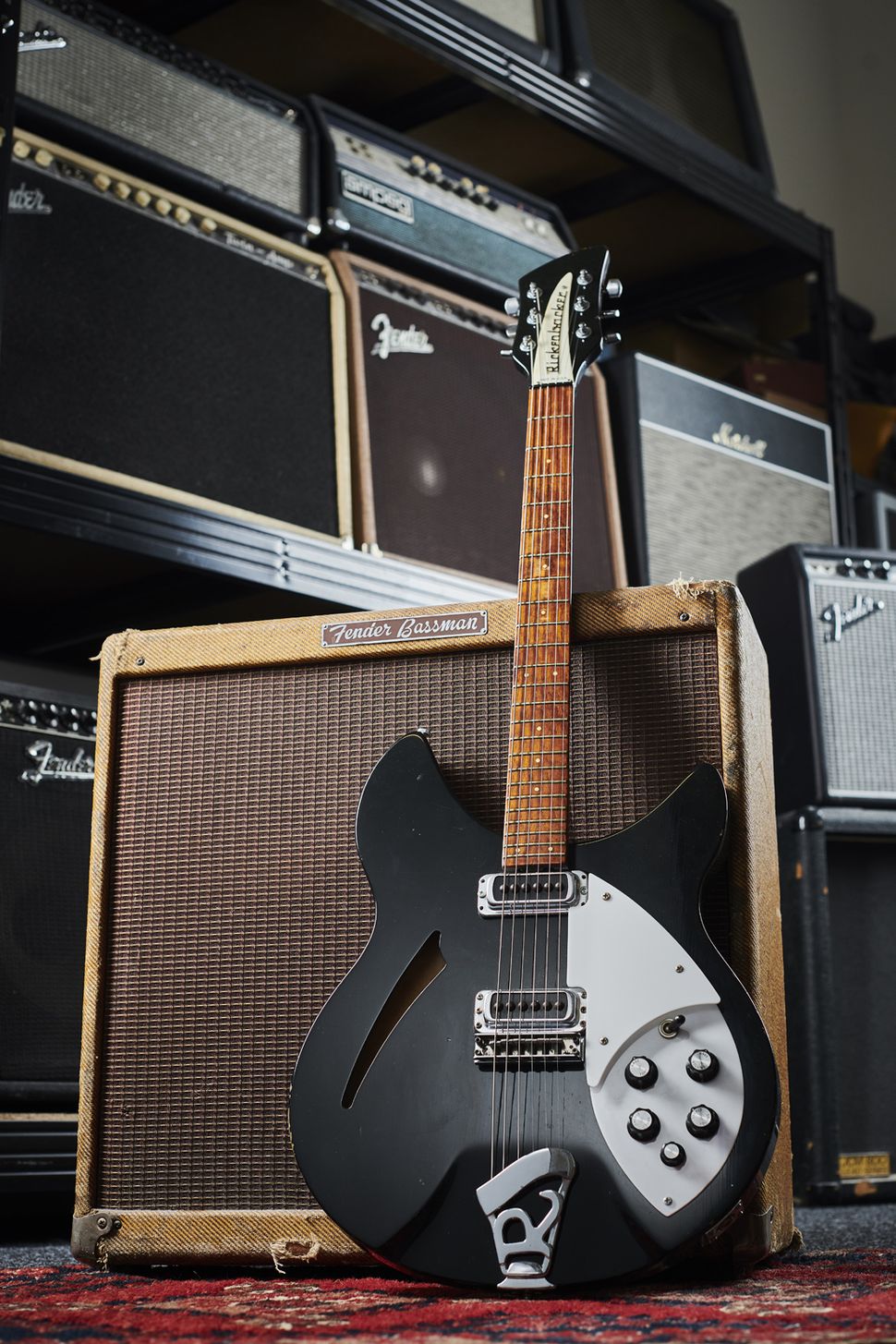 Marr laid out his philosophy very clearly in an interview with Joe Gore for Guitar Player in January 1990: "There's a lot of guitar culture that I don't like at all. I find the traditional idea of the guitar hero to be really irrelevant to the 1990s.
"I don't think that young people are that impressed with some guy brandishing spandex trousers and a hideously shaped guitar, playing that kind of masturbatory, egotistical noise.
"Being a soloist who just wants to display virtuosity is a dated philosophy, and I don't think that there's any room for it in pop music. It's the last stand of late '60s/early '70s rockism, and it should have gone a long time ago."
Marr went to such lengths to avoid any connection to the traditions of rock guitar playing that he removed the Marshall logo from his 2x10 cabinets.
He was unambiguous when he reiterated to Gore, "We were against cock-rock guitar solos and the American music scene at the time."
When Marr presented his first songs to Morrissey, as they forged the ingredients of the sonic stew that became the Smiths, he found that he needed to adjust the keys of the ideas he was coming up with, either tuning up a full step or employing a capo at the second fret.
The byproduct of this happy accommodation was a further brightening of his sound, something that became the perfect foil to Morrissey's lyrical ideas, which could often stray into darkly ambiguous areas.
"This Charming Man," released in 1983, saw the blueprint for the archetypal Smiths sound coalesce perfectly. Marr's guitar sparkled and chimed, with elements of African highlife music fighting for space with a touch of what appeared to be Roger McGuinn-inspired Rickenbacker flourishes.
According to Marr in the January 1990 GP interview, "There are about 15 tracks of guitar. People thought the main part was a Rickenbacker, but it was really a '54 Tele. There are three tracks of acoustic guitar, a backwards guitar with a really long reverb, and the effect of dropping knives on the guitar. That comes in at the end of the chorus."
That last comment tells you all you need to know about Marr's relentless search for the perfect tone or means of expressing an idea, no matter how unconventional it might be.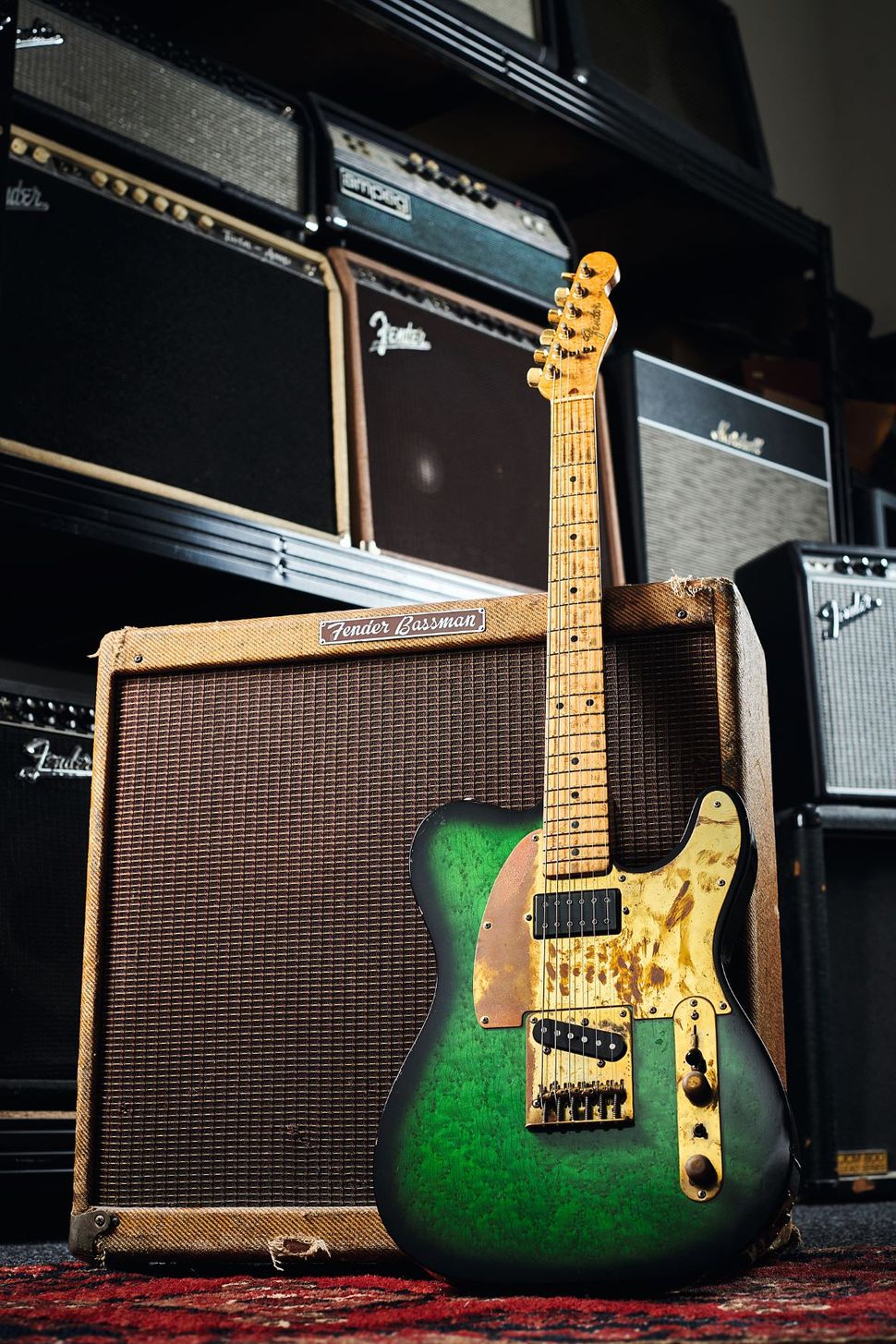 The oft-postulated theory that McGuinn was an influence on Marr's sound was somewhat dispelled when he told Gore, "I did like the Byrds, but not as much as people make out… The jingle-jangle comes from James Honeyman-Scott of the Pretenders. He was the last important influence on my playing before I went out on my own."
In 2008, Marr stated in an interview with U.K. magazine Mojo that he came up with the idea for "This Charming Man" after hearing "Walk Out to Winter" by Sire label mates Aztec Camera, a band then plowing a similar furrow to the Smiths with bright jangling guitars and an unconventional approach to the art of the guitar solo. Marr revealed that he had deliberately set out to write a bright, upbeat song and specifically utilized the key of G to facilitate that end, explaining that he would never normally conceive of writing anything in G.
A spin through the Smiths' back catalog quickly makes it abundantly apparent that Marr and Morrissey had found a way to complement each other in numerous iterations of musical chiaroscuro.
Marr could bring a sense of femininity in his lightness of touch to Morrissey's new take on masculinity, a simplicity to the complexity of Morrissey's lyrics. Marr's guitar glistened like sunshine on water, like church bells chiming and brightly shining, while Morrissey's lyrics could explore the darkest of themes.
At times it was almost like the summer of love meeting the winter of gloom, although the humor in Morrissey's lyrics was often overlooked, or perhaps deliberately ignored by critics in their quest to bring down the always controversial spokesman for a generation.
Many of the finest moments of Marr's work with the Smiths have been dissected and discussed. Marr himself can be found in clips all over YouTube explaining how he found ideas, created sounds and crafted the complex layering of guitars that, ironically, would often sound anything but dense, and instead explode with effervescence.
What is not so often discussed is how much of an influence Morrissey was on the guitarist's musical approach.
It is worth noting that the four-year age gap between them is a much wider chasm at the age of 18, when Marr teamed up with Morrissey, than it would be in later years. Marr was impressed by Morrissey's sense of direction, conviction and supreme self-confidence. The sheer chutzpah that the singer brought to the Smiths' live shows and early TV appearances is what made them instantly memorable, while Marr often looked somewhat ill at ease onstage in the band's early years.
The studio was where Marr shone brightest and where he could assume more control of the band's musical direction, but there can be no doubt that Morrissey's hand was firmly on the rudder.
A case in point was his dislike for "What Difference Does It Make," one of Marr's most celebrated guitar constructions, but one the singer thought a little too redolent of the traditional rock that the Smiths sought to usurp.
It was removed from the band's live sets for a considerable period at Morrissey's insistence.
In the end it was Marr's frustration with Morrissey's conception of what the Smiths should be that caused him to leave the band.
His oft-quoted statement "I didn't form a band to play Cilla Black covers" makes it clear that Marr didn't feel he could control where the band was heading. Morrissey's love of Black and other Brit '60s popsters was but another facet of his entire stylistic direction.
He unapologetically wore his influences on his sleeve, whereas Marr's lack of respect for some of the singer's heroes and heroines lead to a widening of the cracks that had been developing in the band's unity for some time.
For many, the Smiths simply define the very notion of indie rock, and although there have been numerous bands where the influence of Morrissey and Marr is apparent, none have ever managed to capture the once-in-a-lifetime genius that was the Smiths at their finest.
Their real legacy is their ability to find numerous ways to reinvent the role of the guitar in a band, to challenge all of the accepted traditions of what a pop band could do and to dare to forge an entirely exceptional path through the cliché-strewn landscape of rock and pop history.
They created a new music that used the most time-honored traditional ingredients to deliver songs that defined an era and inspired lifelong, die-hard loyalty in fans around the world, many of whom have gone on to become significant players in the music business themselves.
The final word is best left to Marr, who said in 2020, "Guitar culture had many crimes and criminals. Rock was about virtuosity, and machismo was lurking everywhere. The art of the song had disappeared. I've tried to wipe out the memories of poodle-cuts, but the Smiths was definitely a reaction."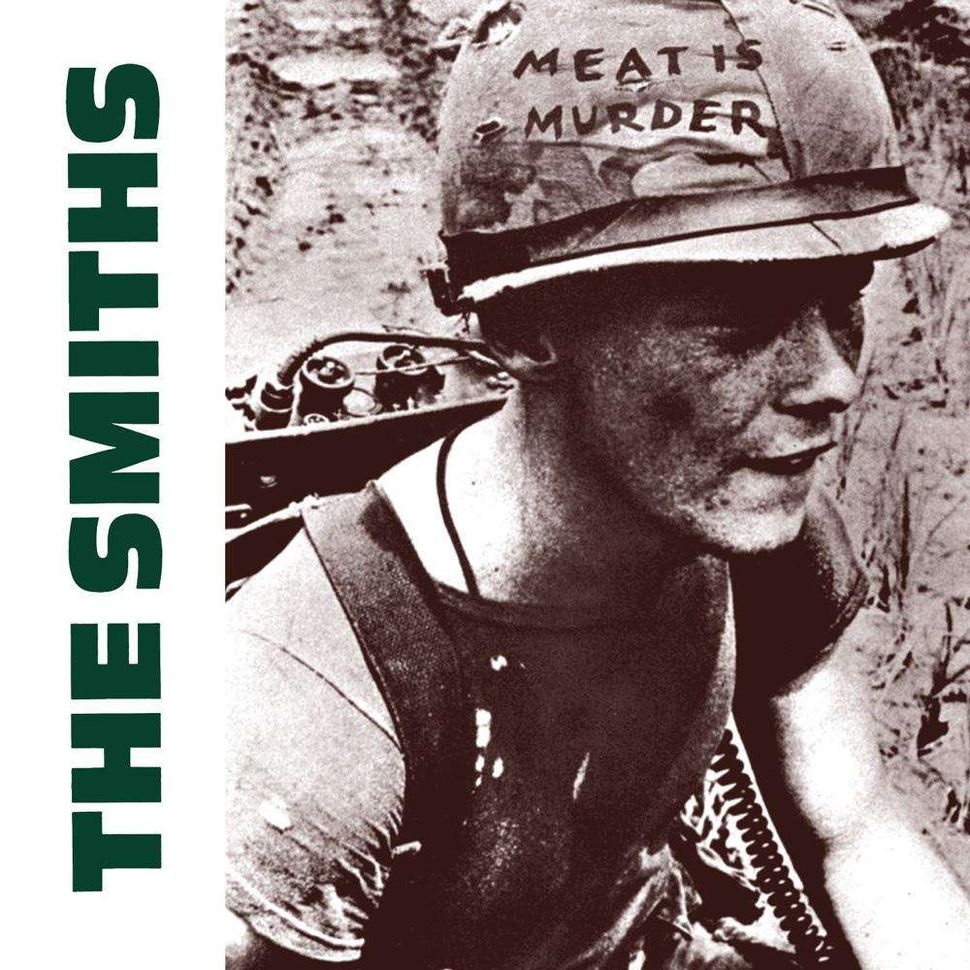 Browse The Smiths catalog here.
Pre-order Johnny Marr's new solo album Fever Dreams Pts 1-4 here.
All the latest guitar news, interviews, lessons, reviews, deals and more, direct to your inbox!
Mark is a freelance writer with particular expertise in the fields of '70s glam, punk, rockabilly and classic '50s rock and roll. He sings and plays guitar in his own musical project, Star Studded Sham, which has been described as sounding like the hits of T. Rex and Slade as played by Johnny Thunders. He had several indie hits with his band, Private Sector and has worked with a host of UK punk luminaries. Mark also presents themed radio shows for Generating Steam Heat. He has just completed his first novel, The Bulletproof Truth, and is currently working on the sequel.