Watch Iron Butterfly's Kaleidoscopic "In-A-Gadda-Da-Vida" Performance Film
All 17 minutes of this acid rock epic in full lysergic glory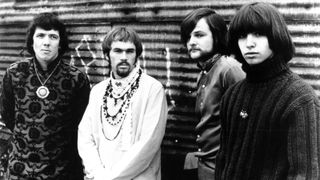 (Image credit: Michael Ochs Archives/Getty Images)
Erik Brann's sustaining fuzz-toned lead lines and stinging vibrato made for quintessential psychedelia.
While San Diego's Iron Butterfly are remembered best for their 1968 stoner-rock classic "In-A-Gadda-Da-Vida," they were also prog-rock pioneers cut from the same cloth as Deep Purple.
They performed everything from pop ("Flowers and Beads") to proto-prog hard rock ("Are You Happy").
But without question, Brann's fuzz-wah-drenched workout on the 17-minute "In-A-Gadda-Da-Vida" is his finest moment on record.
From his snarling blues guitar riffing to the elephant trumpets he conjures up near the solo section's conclusion, "In-A-Gadda-Da-Vida" is a masterful display of musical prowess.
The track may have been pretentious then, and remains so now, but Brann's performance crystalizes psychedelic electric guitar playing at this singular point in rock's evolution.
Comprising side B of Iron Butterfly's sophomore album In-A-Gadda-Da-Vida in its entirety, it is believed the LP's title track was written by Doug Ingle in a single evening – during which time the vocalist/keyboardist/songwriter drank an entire gallon of Red Mountain wine.
So the story goes, when attempting to pronounce the song lyrics "in the Garden of Eden" for drummer/acting scribe Ron Bushy, the heavily inebriated Ingle could just about muster "in-a-gadda-da-vida."
The album In-A-Gadda-Da-Vida was a massive success. It reached the number 4 position on the Billboard albums chart and shifted over 8 million units within a year of its release.
Worldwide, In-A-Gadda-Da-Vida sold over 30 million copies and was America's biggest-selling album of 1969.
The follow-up, Ball, was released in January '69, and hit the number 3 spot on the Billboard charts.
Evidently, Iron Butterfly were a big deal. Yet despite their monumental success, Brann had decided to part ways with the band by the end of the year. This marked the end of the classic Iron Butterfly line-up, though the group would appear in various guises for decades to come.
Browse the Iron Butterfly catalog here.
All the latest guitar news, interviews, lessons, reviews, deals and more, direct to your inbox!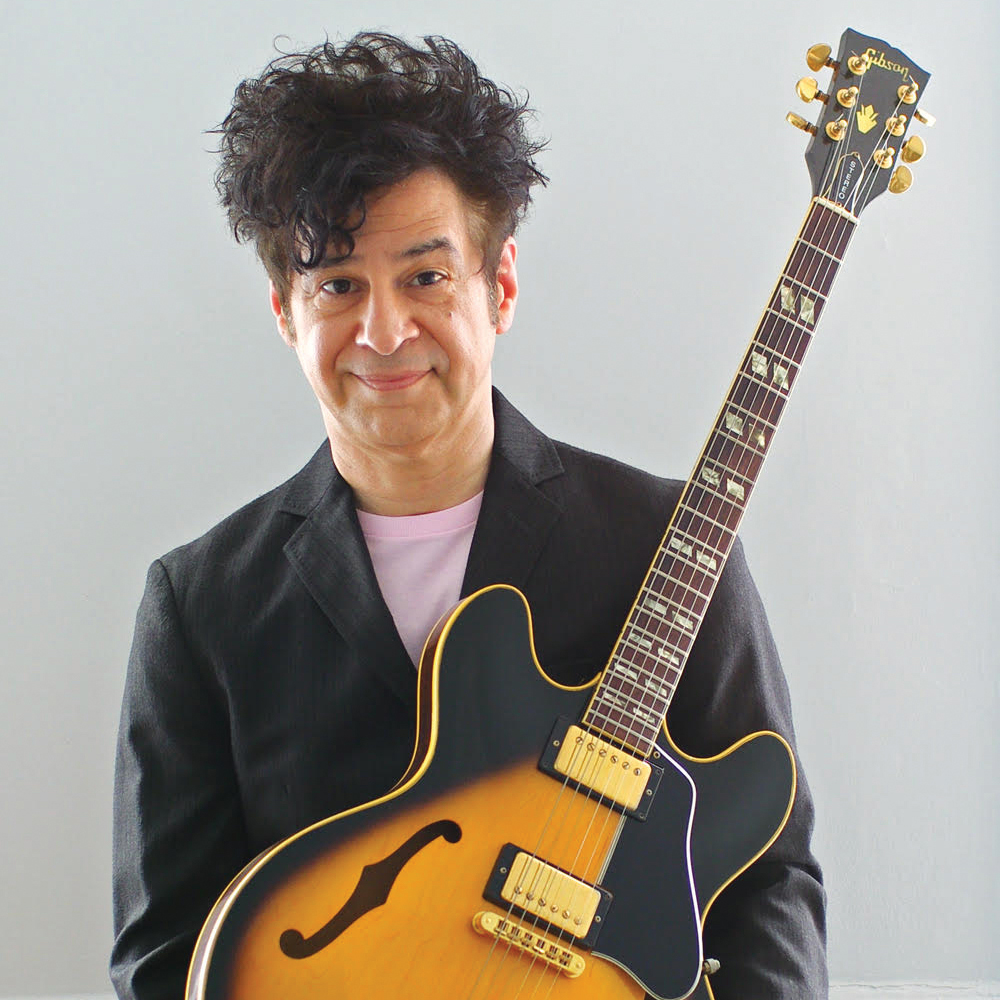 Guitar Player editor-in-chief
Christopher Scapelliti is editor-in-chief of Guitar Player magazine, the world's longest-running guitar magazine, founded in 1967. In his extensive career, he has authored in-depth interviews with such guitarists as Pete Townshend, Slash, Billy Corgan, Jack White, Elvis Costello and Todd Rundgren, and audio professionals including Beatles engineers Geoff Emerick and Ken Scott. He is the co-author of Guitar Aficionado: The Collections: The Most Famous, Rare, and Valuable Guitars in the World, a founding editor of Guitar Aficionado magazine, and a former editor with Guitar World, Guitar for the Practicing Musician and Maximum Guitar. Apart from guitars, he maintains a collection of more than 30 vintage analog synthesizers.