"That's the Guy I Just Played With in New York! His Name's Not Jimi Hendrix": Randy California Talks Playing With the Artist FKA Jimmy James in This Classic Interview
Spirit's legendary guitarist recounts Hendrix's epochal Cafe Wha? gigs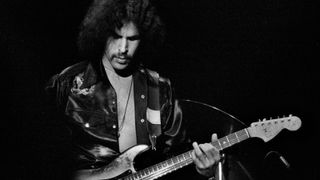 (Image credit: Paul Natkin/Getty Images)
History has not been kind to Randy California. His name is stubbornly linked to his estate's failed lawsuit claiming Jimmy Page and Robert Plant copied his 1968 composition "Taurus" to write "Stairway to Heaven."
He should be remembered instead for his work with the band Spirit and as one of the great early hard rock guitarists.
Born Randy Craig Wolfe, he was a 15-year-old Los Angeles transplant when he met Jimi Hendrix at Manny's Music in New York City, in 1966, and joined his band, Jimmy James and the Blue Flames.
It was Hendrix who dubbed him "California," to distinguish him from the group's bassist, Randy Palmer (whom Hendrix nicknamed "Texas," also for reasons of geography).
When Chas Chandler took Hendrix off to London, California and his stepfather, drummer Ed Cassidy, formed their own group with singer Jay Ferguson, bassist Mark Andes and keyboardist John Locke.
Calling themselves Spirit, the band debuted in 1968 with their self-titled debut, a psychedelic pop masterpiece that featured "Taurus."
A U.S. tour that year saw Led Zeppelin as their opening act, a stint that would later bolster claims that Page had more than a passing familiarity with Spirit's music.
The group drifted from psychedelia for its next two releases, although California's "I Got a Line on You," from 1968's The Family That Plays Together, and "Dark Eyed Woman," from 1969's Clear, were cut firmly in the style.
Spirit returned to the genre in earnest with 1970's Twelve Dreams of Dr. Sardonicus, their lowest-charting album at that point, although, ironically, it included a song for which the band remains well-known today, the folk-rock tune "Nature's Way."
What's remarkable about California's guitar playing is not just his stinging tone or versatility with everything from blues and folk to the blistering maelstrom of wails that peals over the outro of "Nothing to Hide."
It's also his supreme gift for melody that graces his solos.
Early on, he used a Danelectro U56, but later photos show him with Fender Stratocasters, Gibson Les Pauls and an Ampeg Dan Armstrong Lucite guitar.
Consistent to his setup for at least the first four Spirit albums was a Jordan Bosstone jack-mounted fuzz unit, which he taped to his guitar's body for extra security onstage.
Among the best examples of his psychedelic skills can be heard in "I Got a Line on You," "Uncle Jack," "Mechanical World," "Dark Eyed Woman" and his harmonized solo on "1984."
In this fascinating interview clip from the early '80s, California recalls his time spent with high priest of the psychedelic era, Hendrix, in New York during the mid-'60s.
"We hooked up spiritually, mentally, and he invited me to play with him," says the guitarist. "It was his first solo gig at the Cafe Wha?
"We played for three months together; five sets a night, every night of the week except Sunday."
Browse the Spirit catalog here.
All the latest guitar news, interviews, lessons, reviews, deals and more, direct to your inbox!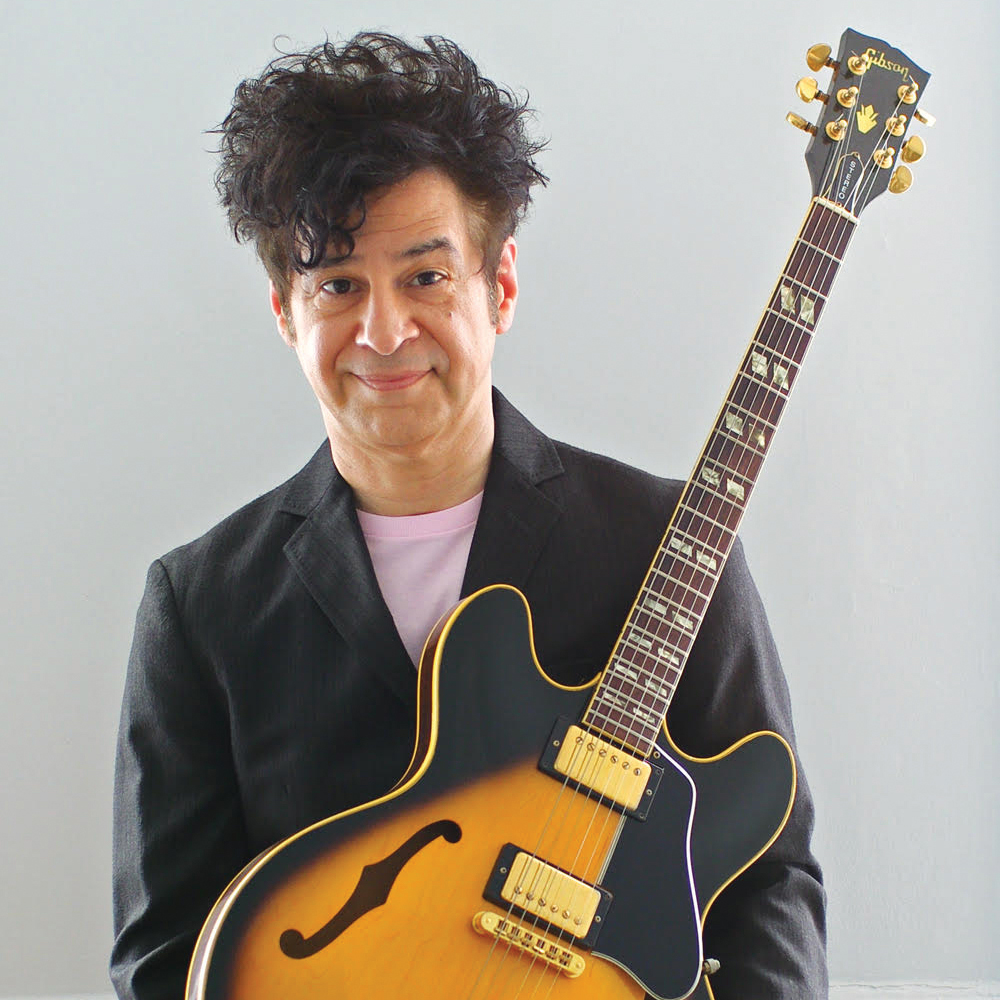 Guitar Player editor-in-chief
Christopher Scapelliti is editor-in-chief of Guitar Player magazine, the world's longest-running guitar magazine, founded in 1967. In his extensive career, he has authored in-depth interviews with such guitarists as Pete Townshend, Slash, Billy Corgan, Jack White, Elvis Costello and Todd Rundgren, and audio professionals including Beatles engineers Geoff Emerick and Ken Scott. He is the co-author of Guitar Aficionado: The Collections: The Most Famous, Rare, and Valuable Guitars in the World, a founding editor of Guitar Aficionado magazine, and a former editor with Guitar World, Guitar for the Practicing Musician and Maximum Guitar. Apart from guitars, he maintains a collection of more than 30 vintage analog synthesizers.