Watch Noel Gallagher's Breathtaking "The World Keep On Turning" Peter Green Tribute Performance
The Oasis guitarist gives a stellar rendition of the British blues hero's 1968 acoustic number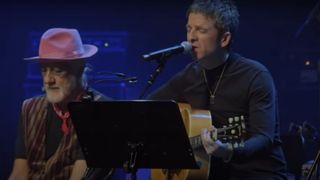 (Image credit: BMG Rights Management (UK) Ltd)
It was a guitar concert to outshine all others. On February 25, 2020, David Gilmour, Kirk Hammett, Pete Townshend and Billy Gibbons gathered with other musicians at the London Palladium to perform a tribute to Fleetwood Mac founder Peter Green who passed away just five months later.
Arranged by drummer Mick Fleetwood, the show raised funds for the Teenage Cancer Trust.
The other big names onstage included former Oasis guitarist Noel Gallagher, Rolling Stones bassist Bill Wyman, Aerosmith frontman Steven Tyler, and venerable British bluesman John Mayall, whose Bluesbreakers group formed the nesting ground from which Fleetwood and bassist John McVie emerged with Green in 1967 to form Fleetwood Mac, along with guitarist Jeremy Spencer.
Happily, Spencer was on hand for the show, as was Fleetwood Mac keyboardist, singer and songwriter Christine McVie (1943-2022).
Mick Fleetwood's core band for the evening included himself, drummer Zak Starkey, onetime Fleetwood Mac guitarist Rick Vito, Jonny Lang, Andy Fairweather Low, Fleetwood Mac touring keyboardist Ricky Peterson and bassist Dave Bronze.
Although the evening's honoree didn't show up, the night was full of great moments, which were captured in pictures by rock photographer Ross Halfin, who was on hand to shoot both the concert and rehearsals.
"What I really liked about the event was that people did it for the right reasons," said Halfin. "Bill Wyman turned up on his own, and Pete Townshend was with his driver. There were no entourages. It felt like a party at somebody's house.
"The nicest thing about the room was that everybody was having their own fan moments."
And in this intimate live clip from that historic evening there are plenty of fan moments to be had as Noel Gallagher performs a stellar rendition of "The World Keep On Turning."
This Peter Green-penned blues number appeared on Fleetwood Mac's self-titled 1968 debut album (also known as Peter Green's Fleetwood Mac) and showcases the late guitar legend performing solo with an acoustic.
Order Mick Fleetwood & Friends Celebrate the Music of Peter Green and the Early Years of Fleetwood Mac here.
All the latest guitar news, interviews, lessons, reviews, deals and more, direct to your inbox!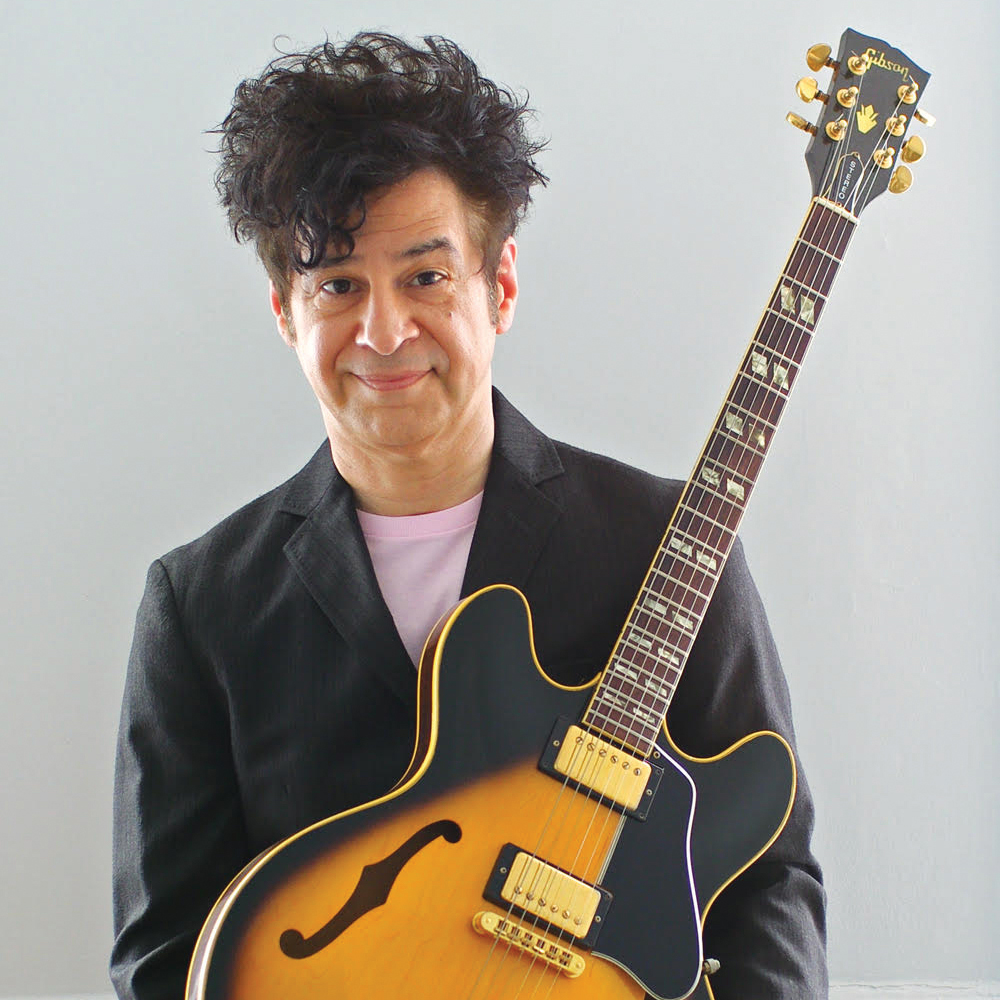 Guitar Player editor-in-chief
Christopher Scapelliti is editor-in-chief of Guitar Player magazine, the world's longest-running guitar magazine, founded in 1967. In his extensive career, he has authored in-depth interviews with such guitarists as Pete Townshend, Slash, Billy Corgan, Jack White, Elvis Costello and Todd Rundgren, and audio professionals including Beatles engineers Geoff Emerick and Ken Scott. He is the co-author of Guitar Aficionado: The Collections: The Most Famous, Rare, and Valuable Guitars in the World, a founding editor of Guitar Aficionado magazine, and a former editor with Guitar World, Guitar for the Practicing Musician and Maximum Guitar. Apart from guitars, he maintains a collection of more than 30 vintage analog synthesizers.