50 Years Ago, Rock and Roll Experienced One of Its Greatest Years: Here's Why
With debut albums from Queen and Aerosmith, epic masterpieces by Mike Oldfield and Elton John, plus Pink Floyd's 'The Dark Side of the Moon' and Led Zeppelin's 'Houses of the Holy,' 1973 was a multi-genre, stylistically freewheeling musical jamboree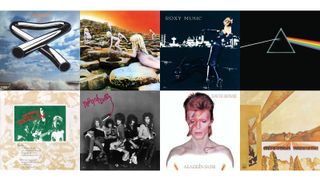 (Image credit: MIke Oldfield 'Tubular Bells' (Virgin); Led Zeppelin 'Houses of the Holy' (Atlantic); Roxy Music 'For Your Pleasure' Warner Bros./Island; Pink Floyd 'The Dark Side of the Moon' (Harvest/Capitol); Lou Reed 'Berlin' (RCA); New York Dolls 'New York Dolls' (Mercury); David Bowie 'Aladdin Sane' (RCA); Stevie Wonder 'Innervisions' (Tamla))
Growing up in classic rock's golden years shouldn't negate the possibility that you enjoy music made today. I may have an extensive vinyl collection of favorites dating back to my childhood, but I stream music everyday and constantly discover great songs by inspiring artists across the genres.
Yet, there are some who believe the modern music scene is a wasteland.
If you think that, you probably aren't listening. But if one thing has suffered in the past two decades, it is the long-player. There are fewer epic albums being made today, and there is less reason to invest one's time and ears in 40 minutes or more of an artist's music.
Of course, I say this with the benefit – and certainly blessing – of having grown up at a time when the album was king.
Take 1973. A half century ago, we experienced one of the greatest years in rock and roll. It was a year that saw debuts from potent acts like Queen, Lynyrd Skynyrd, Aerosmith, and Bruce Springsteen and the E Street Band, as well as from guitar heroes like Tony Rice and Lindsey Buckingham, making his nod with Buckingham Nicks.
From my youthful vantage point, 1973 was lived as 52 weeks of breathless Saturday trips to the record store, where we were tempted by such epic albums as Mike Oldfield's Tubular Bells, Stevie Wonder's Innervisions, Elton John's Goodbye Yellow Brick Road and the Who's Quadrophenia, not to mention prog monsters like Yes's live three-album set Yessongs, Manfred Mann Earth Band's Solar Fire, Todd Rundgren's A Wizard/A True Star, Emerson, Lake & Palmer's Brain Salad Surgery and, the behemoth of them all, Pink Floyd's The Dark Side of the Moon.
In 1973, we saw the last flashes of glam rock with Bowie's Aladdin Sane and Pin-Ups, Rick Derringer's All American Boy, Alice Cooper's Billion Dollar Babies and the debut from the New York Dolls.
But it was a great year for art rock, with Fripp and Eno's experimental tour de force (No Pussyfooting), John Cale's orchestral pop masterpiece Paris 1919, Lou Reed's dramatic Berlin, Camel's brilliant self-titled debut, and a pair of landmark Roxy Music albums: For Your Pleasure and Stranded.
That was all but the tip of that year's multi-genre, stylistically freewheeling musical iceberg.
For any album to stand out among this pack, it would have to be pretty freaking great. Which is the least you can say about Led Zeppelin's Houses of the Holy, a compilation of eight wildly inventive songs that together serve as a cross-section of that year's dizzying musical styles, including prog, reggae, glam, folk, funk and art-rock.
It was the first Zeppelin album I bought and the first – perhaps only – album they made that kept their bombast in check, served up an ear-catching range of styles and delivered with economical arrangements.
As Jimmy Page said: "You can hear the fun we were having."
Indeed, we can, to this day. Here's to singing in the sunshine and laughing in the rain.
All the latest guitar news, interviews, lessons, reviews, deals and more, direct to your inbox!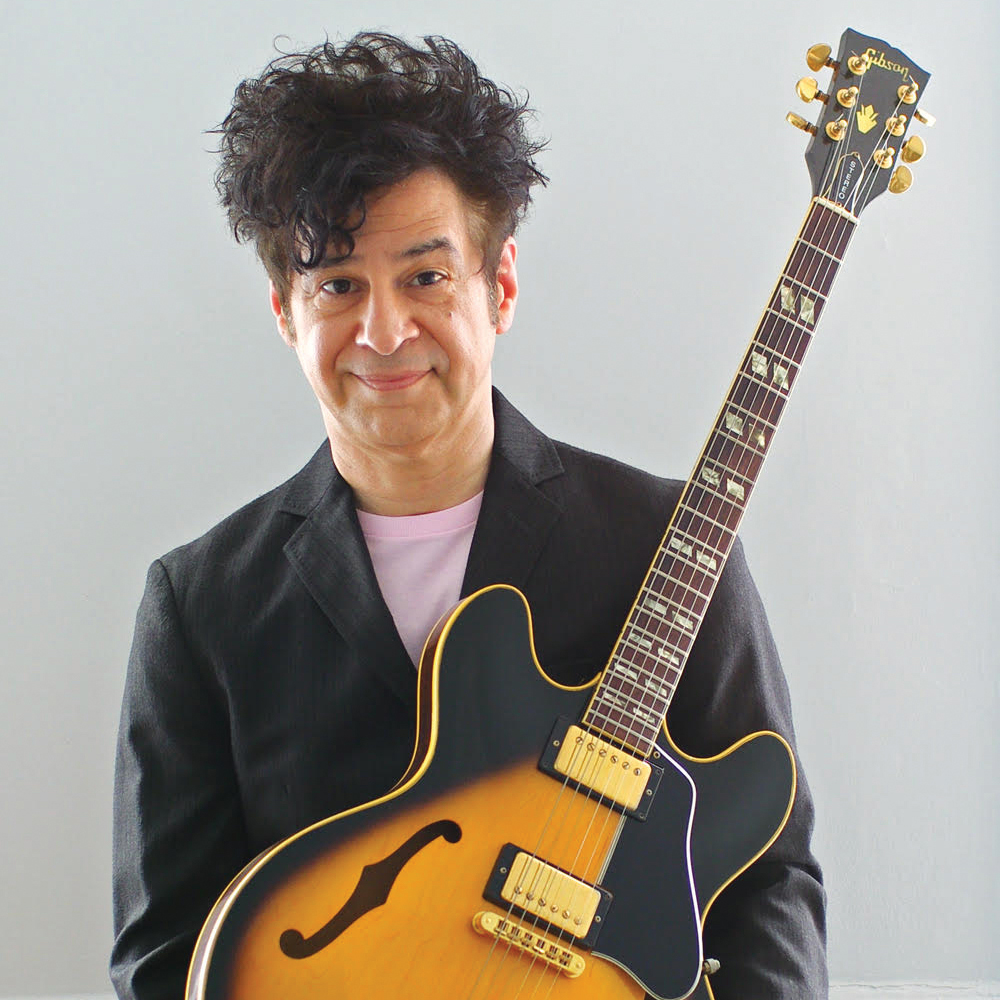 Guitar Player editor-in-chief
Christopher Scapelliti is editor-in-chief of Guitar Player magazine, the world's longest-running guitar magazine, founded in 1967. In his extensive career, he has authored in-depth interviews with such guitarists as Pete Townshend, Slash, Billy Corgan, Jack White, Elvis Costello and Todd Rundgren, and audio professionals including Beatles engineers Geoff Emerick and Ken Scott. He is the co-author of Guitar Aficionado: The Collections: The Most Famous, Rare, and Valuable Guitars in the World, a founding editor of Guitar Aficionado magazine, and a former editor with Guitar World, Guitar for the Practicing Musician and Maximum Guitar. Apart from guitars, he maintains a collection of more than 30 vintage analog synthesizers.