Watch Clarence White Demonstrate His Innovative B-Bender Telecaster in 1968
The newly recruited Byrds guitarist displays his virtuosity by successfully mimicking the sound a pedal steel.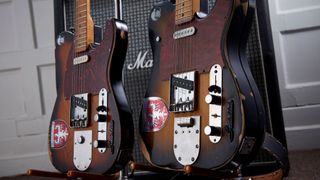 (Image credit: Future)
As Gene Parsons recalled, it was at a 1967 session that inspiration struck for creation of the B-Bender, a mechanical device that pulls an electric guitar's B string a step sharp to facilitate the weeping sound of a pedal steel.
Parsons and guitarist Clarence White would both join the Byrds' ever-changing lineup the following year as drummer and guitarist, respectively. But on this day they were performing on sessions for a never-released album by country artists Vern and Rex Gosdin when White needed an extra hand to bend a string – likely the B or high E – behind the nut as he played a harmonic.
"And then he wanted to do it at the second position and the third position," recalled Parsons, a multi-instrumentalist who played guitar, banjo, pedal steel and drums. "'He said, 'Gee, I wish I could do that, but I'd need a third hand!'"
Parsons volunteered his, and the take was soon completed. Afterward, Parsons, a former machinist, set his mind on devising a mechanism that could pull a string sharp on demand and return it to pitch.
His first attempt using a pedal prompted White to complain, "If I wanted to play pedal steel, I'd play pedal steel!" On White's advice, Parsons devised a pull-string mechanism comprising a system of levers, fulcrums and springs that could smoothly raise the pitch of the B string by up to a full step and return it to pitch simply by pushing the neck down and releasing it.
The key was the upper-bout strap button, which toggled and served as the system activator.
Parsons' original design used parts from a pedal steel that he'd attached to the back of White's 1954 Fender Telecaster and covered with a wooden frame and Masonite board, doubling the body's depth. Later designs were sleeker and fit inside routings on the back of the body.
Parsons went on to retrofit them to order and licensed the design to Dave Evans, who made mods of his own.
Among the guitarists to adopt the B-Bender are Albert Lee (used on countless tunes), Jimmy Page ("All of My Love" and "Ten Years Gone"), Bernie Leadon (the Eagles' "Peaceful Easy Feeeling") and Marty Stuart, who owns White's original modified '54 Tele, which he calls Clarence.
Variations on the design have endured, including models like the Hipshot B-Bender that require no modification, and even double- and triple-benders for G, B and high-E strings.
All the latest guitar news, interviews, lessons, reviews, deals and more, direct to your inbox!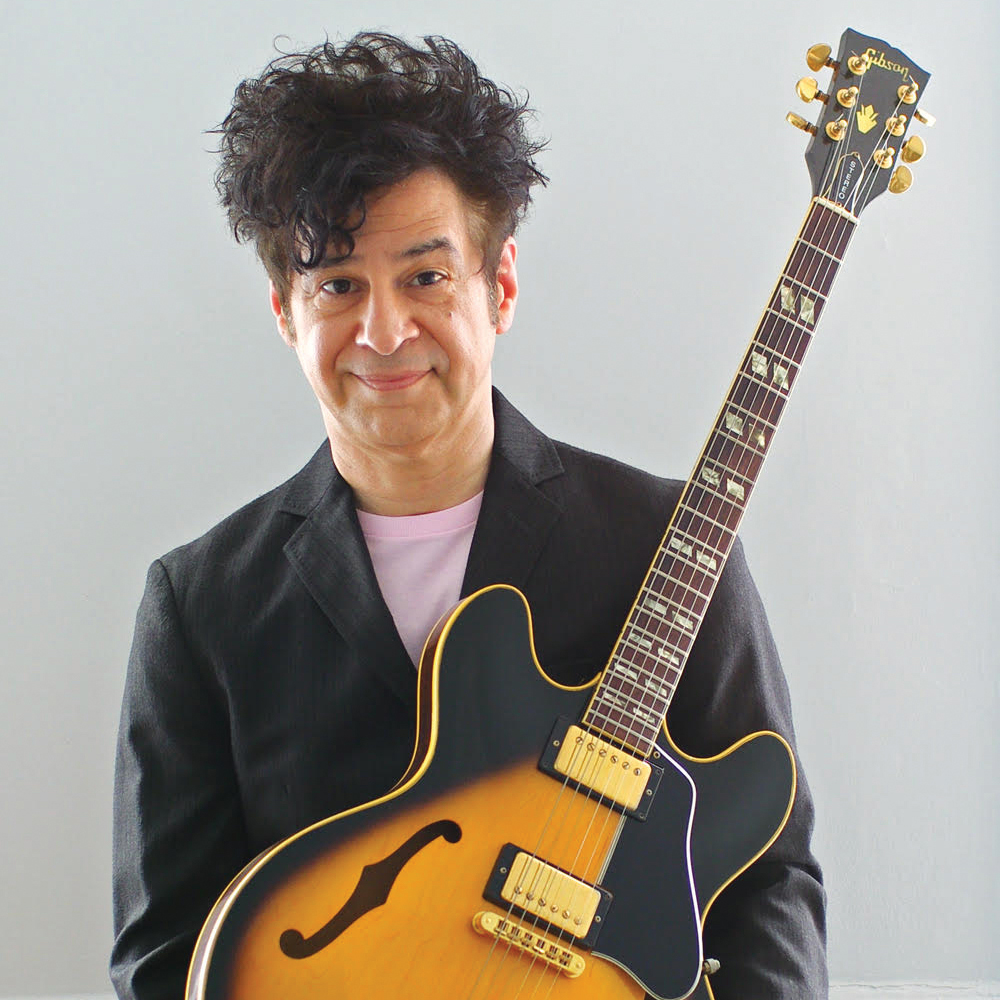 Guitar Player editor-in-chief
Christopher Scapelliti is editor-in-chief of Guitar Player magazine, the world's longest-running guitar magazine, founded in 1967. In his extensive career, he has authored in-depth interviews with such guitarists as Pete Townshend, Slash, Billy Corgan, Jack White, Elvis Costello and Todd Rundgren, and audio professionals including Beatles engineers Geoff Emerick and Ken Scott. He is the co-author of Guitar Aficionado: The Collections: The Most Famous, Rare, and Valuable Guitars in the World, a founding editor of Guitar Aficionado magazine, and a former editor with Guitar World, Guitar for the Practicing Musician and Maximum Guitar. Apart from guitars, he maintains a collection of more than 30 vintage analog synthesizers.