How Alvino Rey Introduced the Guitar World to Effects in the 1930s by Making His Instrument Talk
It started as a novelty effect for a WWII-era talking puppet and became the ear-grabbing sound behind some of the 1970s' biggest rock hits.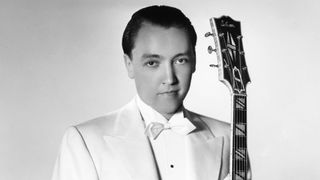 (Image credit: Michael Ochs Archives/Getty Images)
While the talk box achieved its greatest popularity in the early part of the '70s thanks to Bob Heil, the concept existed in a variety of forms long before he brought his device to market.
It was Alvino Rey who first popularized, if not invented, the effect in the late 1930s, using a throat contact mic to make his steel guitar speak. Rey had the mic wired in reverse to act as a speaker and fed his amplified signal into it. As he performed, his wife, Luise, stood offstage, wearing the device and mouthing the words to the song as Rey's steel guitar tones emerged from her lips.
The same concept was behind the Sonovox, developed by Gilbert Wright in 1939 and demonstrated by a young Lucille Ball in a newsreel.
Rey's bit of ventriloquism was put to use as the voice of Stringy the Talking Steel Guitar, a freakish-looking puppet that sang "St. Louis Blues" in the 1944 film Jam Session.
The talk box as we know it today was created by Nashville steel guitarist Bill West by sealing an eight-inch speaker in a box, from which extended a length of tubing for the player's mouth. Steel guitarist Pete Drake put West's device to use on his 1964 cut "Forever," and the novelty quickly caught on.
Drake began selling the device himself, marketing it as the Talking Music Actuator. West's talk box eventually found its way into the rig of Joe Walsh, who would go on to use it on his 1973 hit, "Rocky Mountain Way," the first record on which most people in the classic-rock era heard the effect.
By then, Kustom Electronics had gotten into the act with the Bag, a shoulder-slung device introduced in 1969 and used by Joe Perry on Aerosmith's "Sweet Emotion" in 1975 and by Jeff Beck that same year on "She's a Woman" from Blow by Blow.
But all those devices were relatively low wattage. It took Heil's high-powered Talk Box to make the effect viable for use on stadium and arena stages. He and Walsh made their prototype together on a Sunday afternoon.
"We grabbed a 250-watt JBL, built a low-pass filter, got all the plumbing together, and voilà – the Talk Box," Heil recalled.
Enter Peter Frampton, who had first heard the effect when Drake played on sessions for George Harrison's All Things Must Pass album, on which Frampton also performed.
Frampton – who knew Heil from his days as soundman for Humble Pie – used his Talk Box on 1975's "Show Me the Way" but made his biggest impression with it on "Do You Feel Like We Do," from his 1976 smash live album, Frampton Comes Alive!
"People went nuts when I went to use the talk box," he told Guitar Player. "Hey, everybody needs a gimmick, and this was mine."
Since then it's become a useful tool in the mouths of guitarists ranging from Richie Sambora to Jerry Cantrell.
Check out the MXR M222 Talk Box here.
All the latest guitar news, interviews, lessons, reviews, deals and more, direct to your inbox!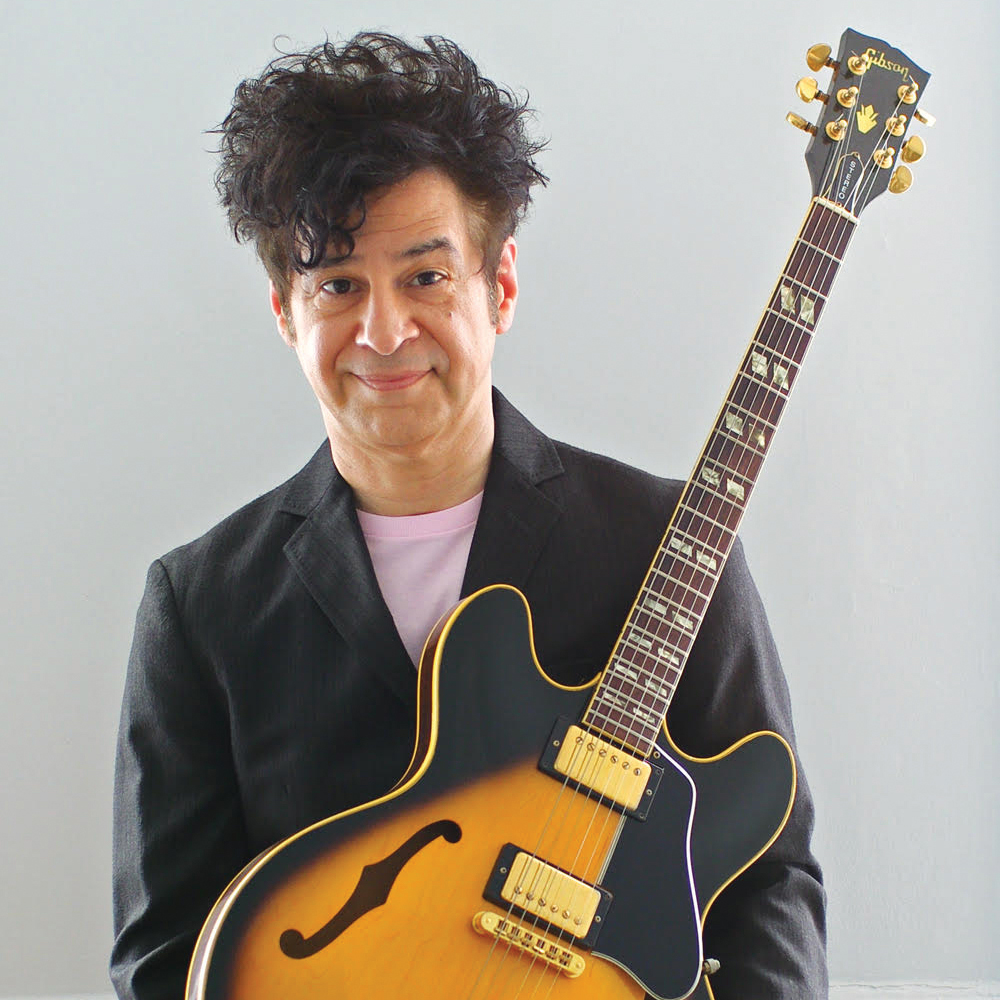 Guitar Player editor-in-chief
Christopher Scapelliti is editor-in-chief of Guitar Player magazine, the world's longest-running guitar magazine, founded in 1967. In his extensive career, he has authored in-depth interviews with such guitarists as Pete Townshend, Slash, Billy Corgan, Jack White, Elvis Costello and Todd Rundgren, and audio professionals including Beatles engineers Geoff Emerick and Ken Scott. He is the co-author of Guitar Aficionado: The Collections: The Most Famous, Rare, and Valuable Guitars in the World, a founding editor of Guitar Aficionado magazine, and a former editor with Guitar World, Guitar for the Practicing Musician and Maximum Guitar. Apart from guitars, he maintains a collection of more than 30 vintage analog synthesizers.