Go Inside Ritchie Blackmore's Guitar Collection
The Deep Purple legend shows off a number of his favorite guitars in this fascinating video.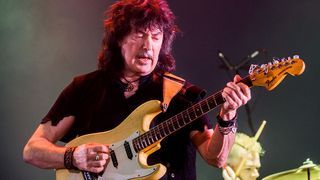 (Image credit: Steve Thorne/Getty Images)
You may have never heard of a group called Roundabout, but you certainly have heard them perform under the name with which they became famous: Deep Purple.
On April 20, 1968 the group played its first show as Deep Purple, at a gig in Taastrup, Denmark.
It was guitarist Ritchie Blackmore who suggested the new name, taking a cue from his grandmother, of all people. One of her favorite tunes was "Deep Purple," a song written by Peter DeRose and Mitchell Parish that became a 1933 hit for Paul Whiteman and his orchestra.
According to Blackmore, whenever he told his grandmother that Roundabout had a show, she would ask if they were going to play "Deep Purple." Apparently, the idea took root, and Blackmore convinced the band to adopt the moniker.
Blackmore hasn't performed with Deep Purple since the mid Nineties. Beginning in 1997, he took his music in a different direction entirely by teaming up with Candice Night in the folk-rock duo Blackmore's Night.
Which brings us to the video below. It's an interesting document in which Blackmore, along with Night, talks about several of his guitars, including instruments that he used with Deep Purple and with Rainbow, the rock band he led from 1975 to 1984, 1993 to 1997 and from 2015 to the present day. Among the guitars shown are his main Fender Stratocaster that he says he's played for the past 30 years.
In the video, Blackmore talks about scalloping his fretboards, a process that takes him three days to achieve. Take a look.
All the latest guitar news, interviews, lessons, reviews, deals and more, direct to your inbox!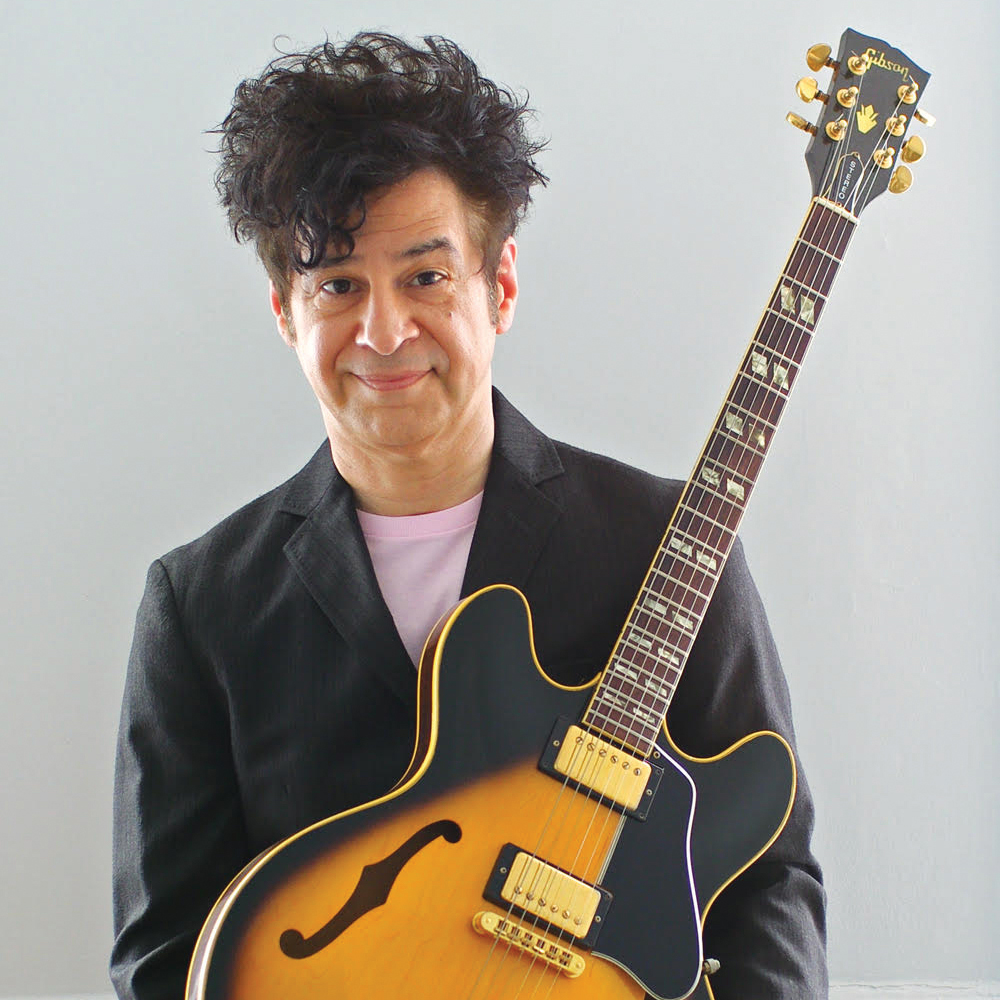 Guitar Player editor-in-chief
Christopher Scapelliti is editor-in-chief of Guitar Player magazine, the world's longest-running guitar magazine, founded in 1967. In his extensive career, he has authored in-depth interviews with such guitarists as Pete Townshend, Slash, Billy Corgan, Jack White, Elvis Costello and Todd Rundgren, and audio professionals including Beatles engineers Geoff Emerick and Ken Scott. He is the co-author of Guitar Aficionado: The Collections: The Most Famous, Rare, and Valuable Guitars in the World, a founding editor of Guitar Aficionado magazine, and a former editor with Guitar World, Guitar for the Practicing Musician and Maximum Guitar. Apart from guitars, he maintains a collection of more than 30 vintage analog synthesizers.